Abstract
Rosuvastatin is one of the most used statins to lower plasma cholesterol levels. Although previous studies have reported remarkable cardiovascular effects of rosuvastatin (RSV), the mechanisms of these effects are largely unknown. In this study, we investigated the acute effects of RSV on L-type Ca2+ currents and contractile function of ventricular myocytes under basal conditions and during β-adrenergic stimulation. The effects of RSV were investigated in freshly isolated adult rat ventricular myocytes. L-type Ca+2 currents and myocyte contractility were recorded using patch-clamp amplifier and sarcomere length detection system. All experimental recordings were performed at 36 ± 1 °C. L-type Ca+2 currents were significantly reduced with the administration of 1 μM RSV (~ 24%) and this reduction in Ca2+ currents was observed at almost all potential ranges applied. Suppression of L-type Ca2+ current by RSV was prevented by adenylyl cyclase (AC) and protein kinase A (PKA) inhibitors SQ 22536 and KT5720, respectively. However, inhibition of Rho-associated kinases (ROCKs) by Y-27632 or nitric oxide synthase (NOS) by L-NAME failed to circumvent the inhibitory effect of RSV. Finally, we examined the effect of RSV during β-adrenergic receptor stimulation by isoproterenol and observed that RSV significantly suppresses the β-adrenergic responses in both L-type Ca2+ currents and contraction parameters. In conclusion, RSV modulates the β-adrenergic signaling cascade and thereby mimics the impact of β-adrenergic receptor blockers in adult ventricular myocytes through modulation of the AC-cAMP-PKA pathway.
Access options
Buy single article
Instant access to the full article PDF.
US$ 39.95
Tax calculation will be finalised during checkout.
Subscribe to journal
Immediate online access to all issues from 2019. Subscription will auto renew annually.
US$ 79
Tax calculation will be finalised during checkout.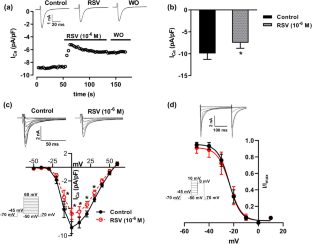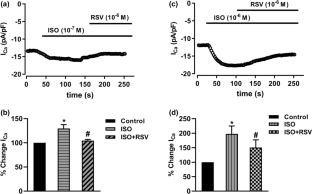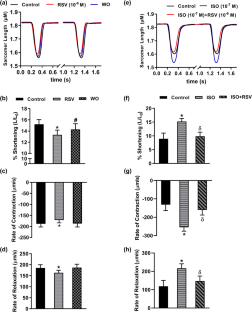 Acknowledgement
This work was supported by Akdeniz University Research Projects Coordination Unit grant (Project number: TSA-2018-3209).
Ethics declarations
Conflict of interest
None.
Additional information
Publisher's Note
Springer Nature remains neutral with regard to jurisdictional claims in published maps and institutional affiliations.
Handling Editor: Dakshesh Patel.
About this article
Cite this article
Ozturk, N., Uslu, S., Mercan, T. et al. Rosuvastatin Reduces L-Type Ca2+ Current and Alters Contractile Function in Cardiac Myocytes via Modulation of β-Adrenergic Receptor Signaling. Cardiovasc Toxicol 21, 422–431 (2021). https://doi.org/10.1007/s12012-021-09642-5
Received:

Accepted:

Published:

Issue Date:
Keywords
Rosuvastatin

Calcium current

Contractility

β-adrenergic signaling

Cardiac myocytes