Abstract
There are conflicting reports on the correlation between serum levels of selenium (Se), copper (Cu), and magnesium (Mg) with thyroid cancer. The purpose of the present study is to clarify the association between Se, Cu, and Mg levels with thyroid cancer using a meta-analysis approach. We searched articles indexed in PubMed published as of January 2015 that met our predefined criteria. Eight eligible articles involving 1291 subjects were identified. Overall, pooled analysis indicated that subjects with thyroid cancer had lower serum levels of Se and Mg, but higher levels of Cu than the healthy controls [Se: standardized mean difference (SMD) = −0.485, 95% confidence interval (95%CI) = (−0.878, −0.092), p = 0.016; Cu: SMD = 2.372, 95%CI = (0.945, 3.799), p = 0.001; Mg: SMD = −0.795, 95%CI = (−1.092, −0.498), p < 0.001]. Further subgroup analysis found lower serum levels of Se in thyroid cancer in Norway [SMD = −0.410, 95%CI = (−0.758, −0.062), p = 0.021] and Austria [SMD = −0.549, 95%CI = (−0.743, −0.355), p < 0.001], but not in Poland (SMD = −0.417, 95%CI = (−1.724, 0.891), p = 0.532]. Further subgroup analysis also found that patients with thyroid cancer had higher serum levels of Cu in China [SMD = 1.571, 95%CI = (1.121, 2.020), p < 0.001] and Turkey [SMD = 0.977, 95%CI = (0.521, 1.432), p < 0.001], but not in Poland [SMD = 3.471, 95%CI = (−0.056, 6.997], p = 0.054]. In conclusion, this meta-analysis supports a significant association between serum levels of Se, Cu, and Mg with thyroid cancer. However, the subgroup analysis found that there was significant effect modification of Se, Cu levels by ethnic, like China and Poland. Thus, this finding needs further confirmation by a trans-regional multicenter study to obtain better understanding of causal relationship between Se, Cu, and Mg with thyroid cancer of different human races or regions.
This is a preview of subscription content, log in to check access.
Access options
Buy single article
Instant access to the full article PDF.
US$ 39.95
Price includes VAT for USA
Subscribe to journal
Immediate online access to all issues from 2019. Subscription will auto renew annually.
US$ 954
This is the net price. Taxes to be calculated in checkout.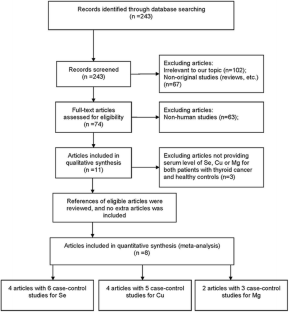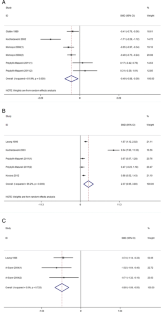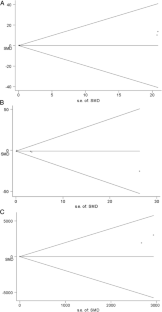 References
1.

Margalioth EJ, Schenker JG, Chevion M (1983) Copper and zinc levels in normal and malignant tissues. Cancer 52:868–872

2.

Zaichick V, Tsyb AF, Vtyurin BM (1995) Trace elements and thyroid cancer. Analyst 120:817–821

3.

Cayir A, Doneray H, Kurt N, Orbak Z, Kaya A et al (2014) Thyroid functions and trace elements in pediatric patients with exogenous obesity. Biol Trace Elem Res 157:95–100

4.

Gumulec J, Masarik M, Adam V, Eckschlager T, Provaznik I et al (2014) Serum and tissue zinc in epithelial malignancies: a meta-analysis. PLoS One 9:e99790

5.

Arthur JR, Beckett GJ (1999) Thyroid function. Br Med Bull 55:658–668

6.

Duntas LH (2006) The role of selenium in thyroid autoimmunity and cancer. Thyroid 16:455–460

7.

Blaszczyk U, Duda-Chodak A (2013) Magnesium: its role in nutrition and carcinogenesis. Rocz Panstw Zakl Hig 64:165–171

8.

Dragutinovic VV, Tatic SB, Nikolic-Mandic SD, Tripkovic TM, Dunderovic DM et al (2014) Copper as ancillary diagnostic tool in preoperative evaluation of possible papillary thyroid carcinoma in patients with benign thyroid disease. Biol Trace Elem Res 160:311–315

9.

Jonklaas J, Danielsen M, Wang H (2013) A pilot study of serum selenium, vitamin D, and thyrotropin concentrations in patients with thyroid cancer. Thyroid 23:1079–1086

10.

Li X, Ding J, Li X, Ba C, Duan A et al (2006) Clinical value of determination of trace elements in serum in breast cancer. Inner Mongolia Med J 38:799–800

11.

Kohrle J (2005) Selenium and the control of thyroid hormone metabolism. Thyroid 15:841–853

12.

Harris ED (2001) Copper homeostasis: the role of cellular transporters. Nutr Rev 59:281–285

13.

Araya M, Pizarro F, Olivares M, Arredondo M, Gonzalez M et al (2006) Understanding copper homeostasis in humans and copper effects on health. Biol Res 39:183–187

14.

Bonham M, O'Connor JM, Hannigan BM, Strain JJ (2002) The immune system as a physiological indicator of marginal copper status? Br J Nutr 87:393–403

15.

Kucharzewski M, Braziewicz J, Majewska U, Gozdz S (2002) Concentration of selenium in the whole blood and the thyroid tissue of patients with various thyroid diseases. Biol Trace Elem Res 88:25–30

16.

Theophanides T, Anastassopoulou J (2002) Copper and carcinogenesis. Crit Rev Oncol Hematol 42:57–64

17.

Castiglioni S, Maier JA (2011) Magnesium and cancer: a dangerous liason. Magnes Res 24:S92–S100

18.

Rayssiguier Y, Durlach J, Gueux E, Rock E, Mazur A (1993) Magnesium and ageing. I. Experimental data: importance of oxidative damage. Magnes Res 6:369–378

19.

Anastassopoulou J, Theophanides T (2002) Magnesium–DNA interactions and the possible relation of magnesium to carcinogenesis. irradiation and free radicals. Crit Rev Oncol Hematol 42:79–91

20.

Wolf FI, Maier JA, Nasulewicz A, Feillet-Coudray C, Simonacci M et al (2007) Magnesium and neoplasia: from carcinogenesis to tumor growth and progression or treatment. Arch Biochem Biophys 458:24–32

21.

Moncayo R, Kroiss A, Oberwinkler M, Karakolcu F, Starzinger M et al (2008) The role of selenium, vitamin C, and zinc in benign thyroid diseases and of selenium in malignant thyroid diseases: low selenium levels are found in subacute and silent thyroiditis and in papillary and follicular carcinoma. BMC Endocr Disord 8:2

22.

Glattre E, Thomassen Y, Thoresen SO, Haldorsen T, Lund-Larsen PG et al (1989) Prediagnostic serum selenium in a case–control study of thyroid cancer. Int J Epidemiol 18:45–49

23.

Leung PL, Li XL (1996) Multielement analysis in serum of thyroid cancer patients before and after a surgical operation. Biol Trace Elem Res 51:259–266

24.

Kucharzewski M, Braziewicz J, Majewska U, Gozdz S (2003) Copper, zinc, and selenium in whole blood and thyroid tissue of people with various thyroid diseases. Biol Trace Elem Res 93:9–18

25.

Kosova F, Cetin B, Akinci M, Aslan S, Seki A et al (2012) Serum copper levels in benign and malignant thyroid diseases. Bratisl Lek Listy 113:718–720

26.

Al-Sayer H, Mathew TC, Asfar S, Khourshed M, Al-Bader A et al (2004) Serum changes in trace elements during thyroid cancers. Mol Cell Biochem 260:1–5

27.

Przybylik-Mazurek E, Zagrodzki P, Kuzniarz-Rymarz S, Hubalewska-Dydejczyk A (2011) Thyroid disorders-assessments of trace elements, clinical, and laboratory parameters. Biol Trace Elem Res 141:65–75

28.

Deeks JJ, Dinnes J, D'Amico R, Sowden AJ, Sakarovitch C, et al. (2003) Evaluating non-randomised intervention studies. Health Technol Assess 7: iii–x, 1–173

29.

Rayman MP (2005) Selenium in cancer prevention: a review of the evidence and mechanism of action. Proc Nutr Soc 64:527–542

30.

Combs GF Jr (2005) Current evidence and research needs to support a health claim for selenium and cancer prevention. J Nutr 135:343–347

31.

Al-Saleh I, Billedo G (2006) Determination of selenium concentration in serum and toenail as an indicator of selenium status. Bull Environ Contam Toxicol 77:155–163

32.

Xia Y, Hill KE, Byrne DW, Xu J, Burk RF (2005) Effectiveness of selenium supplements in a low-selenium area of China. Am J Clin Nutr 81:829–834

33.

Hunter DJ, Morris JS, Stampfer MJ, Colditz GA, Speizer FE et al (1990) A prospective study of selenium status and breast cancer risk. JAMA 264:1128–1131

34.

Lopez-Saez JB, Senra-Varela A, Pousa-Estevez L (2003) Selenium in breast cancer. Oncology 64:227–231

35.

Harris HR, Bergkvist L, Wolk A (2012) Selenium intake and breast cancer mortality in a cohort of Swedish women. Breast Cancer Res Treat 134:1269–1277

36.

Moradi M, Hassan Eftekhari M, Talei A, Rajaei Fard A (2009) A comparative study of selenium concentration and glutathione peroxidase activity in normal and breast cancer patients. Public Health Nutr 12:59–63

37.

Rejali L, Jaafar MH, Ismail NH (2007) Serum selenium level and other risk factors for breast cancer among patients in a Malaysian hospital. Environ Health Prev Med 12:105–110

38.

Aichler M, Algul H, Behne D, Holzlwimmer G, Michalke B et al (2007) Selenium status alters tumour differentiation but not incidence or latency of pancreatic adenocarcinomas in Ela-TGF-alpha p53+/ mice. Carcinogenesis 28:2002–2007

39.

Fischer JL, Mihelc EM, Pollok KE, Smith ML (2007) Chemotherapeutic selectivity conferred by selenium: a role for p53-dependent DNA repair. Mol Cancer Ther 6:355–361

40.

Wang D, Feng JF, Zeng P, Yang YH, Luo J et al (2011) Total oxidant/antioxidant status in sera of patients with thyroid cancers. Endocr Relat Cancer 18:773–782

41.

Brem S (1999) Angiogenesis and cancer control: from concept to therapeutic trial. Cancer Control 6:436–458

42.

Blazewicz A, Dolliver W, Sivsammye S, Deol A, Randhawa R et al (2010) Determination of cadmium, cobalt, copper, iron, manganese, and zinc in thyroid glands of patients with diagnosed nodular goitre using ion chromatography. J Chromatogr B Analyt Technol Biomed Life Sci 878:34–38

43.

Kasprzak KS, Diwan BA, Rice JM (1994) Iron accelerates while magnesium inhibits nickel-induced carcinogenesis in the rat kidney. Toxicology 90:129–140

44.

Patiroglu T, Sahin G, Kontas O, Uzum K, Saraymen R (1997) Protective effect of magnesium supplementation on experimental 3-methyl cholanthrene-induced fibrosarcoma and changes in tissue magnesium distribution during carcinogenesis in rats. Biol Trace Elem Res 56:179–185

45.

Tanaka T, Shinoda T, Yoshimi N, Niwa K, Iwata H et al (1989) Inhibitory effect of magnesium hydroxide on methylazoxymethanol acetate-induced large bowel carcinogenesis in male F344 rats. Carcinogenesis 10:613–616

46.

Wang A, Yoshimi N, Tanaka T, Mori H (1993) Inhibitory effects of magnesium hydroxide on c-myc expression and cell proliferation induced by methylazoxymethanol acetate in rat colon. Cancer Lett 75:73–78

47.

Bois P, Sandborn EB, Messier PE (1969) A study of thymic lymphosarcoma developing in magnesium-deficient rats. Cancer Res 29:763–775

48.

Hartwig A (2001) Role of magnesium in genomic stability. Mutat Res 475:113–121
Acknowledgments
The project was supported by the Guangzhou medicine and health care technology projects (20141A011011).
Conflict of Interest
The authors report no conflict of interest.
Electronic supplementary material
Below is the link to the electronic supplementary material.
About this article
Cite this article
Shen, F., Cai, W., Li, J. et al. The Association Between Serum Levels of Selenium, Copper, and Magnesium with Thyroid Cancer: a Meta-analysis. Biol Trace Elem Res 167, 225–235 (2015). https://doi.org/10.1007/s12011-015-0304-9
Received:

Accepted:

Published:

Issue Date:
Keywords
Selenium

Copper

Magnesium

Thyroid cancer

Meta-analysis