Abstract
There is accumulating evidence that the metabolism of several trace elements is altered in diabetes mellitus and that these nutrients might have specific roles in the pathogenesis and progress of this disease. The aim of present study was to compare the level of essential trace elements, chromium (Cr), copper (Cu), iron (Fe), manganese (Mn), nickel (Ni), and zinc (Zn) in biological samples (whole blood, urine, and scalp hair) of patients who have diabetes mellitus type 2 (n = 257), with those of nondiabetic control subjects (n = 166), age ranged (45–75) of both genders. The element concentrations were measured by means of an atomic absorption spectrophotometer after microwave-induced acid digestion. The validity and accuracy was checked by conventional wet-acid-digestion method and using certified reference materials. The overall recoveries of all elements were found in the range of (97.60–99.49%) of certified values. The results of this study showed that the mean values of Zn, Mn, and Cr were significantly reduced in blood and scalp-hair samples of diabetic patients as compared to control subjects of both genders (p < 0.001). The urinary levels of these elements were found to be higher in the diabetic patients than in the age-matched healthy controls. In contrast, high mean values of Cu and Fe were detected in scalp hair and blood from patients versus the nondiabetic subjects, but the differences found in blood samples was not significant (p < 0.05). These results are consistent with those obtained in other studies, confirming that deficiency and efficiency of some essential trace metals may play a role in the development of diabetes mellitus.
Access options
Buy single article
Instant access to the full article PDF.
US$ 39.95
Tax calculation will be finalised during checkout.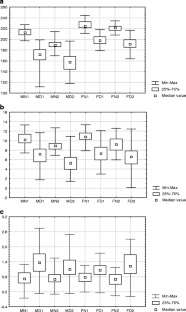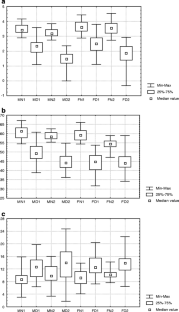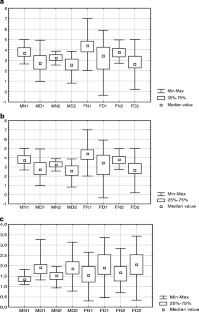 References
1.

Groop LC (1999) Insulin resistance: the fundamental trigger of type-2 diabetes. Diabetes Obes Metab 1(1):1–7

2.

Khan A, Ahmad I (1993) Biochemical nature of diabetes mellitus. J Diabetic 5:15

3.

Zargar AH, Shah NA, Masoodi SR, Laway BA, Dar FA, Khan AR, Sofi FA, Wani AI (2002) Copper, zinc and magnesium levels in type-1 diabetes mellitus. Saudi Med J 23:539–542

4.

Bhanot S, Thompson KH, Mcneill JH (1994) Essential trace elements of potential importance in nutritional management of diabetes mellitus. Nutr Res 14:593–604

5.

Zargar AH, Shah NA, Massodi SR (1998) Copper, zinc and magnesium levels in non-insulin-dependent diabetes mellitus. Postgrad Med J 74:665–668

6.

Chen MD, Lin PY, Tsou CT, Wang JJ, Lin WH (1995) Selected metals status in patients with noninsulin-dependent diabetes mellitus. Biol Trace Elem Res 50:119–124

7.

Chausmer AB (1998) Zinc, insulin and diabetes. J Am Coll Nutr 17:109–115

8.

DiSilvestro RA (2000) Zinc in relation to diabetes and oxidative disease. J Nutr 130:1509–1511

9.

Singh RB, Niaz MA, Rastogi SS, Bajaj S, Gaoli Z, Shoumin Z (1998) Current zinc intake and risk of diabetes and coronary artery disease and factors associated with insulin resistance in rural and urban populations of North India. J Am Coll Nutr 17:564–570

10.

Stupar J, Vrtovec M, Dolinsek F (2007) Longitudinal hair chromium profiles of elderly subjects with normal glucose tolerance and type-2 diabetes mellitus. Metab Clin Exp 56:94–104

11.

Althuis MD, Jordan NE, Ludington EA, Wittes JT (2002) Glucose and insulin responses to dietary chromium supplements: a meta-analysis. Am J Clin Nutr 76:148–155

12.

Bond JS, Failla ML, Unger DF (1983) Elevated manganese concentration and arginase activity in livers of streptozotocin-induced diabetic rats. J Biol Chem 258:8004–8009

13.

Korc M (1983) Manganese action on pancreatic protein synthesis in normal and diabetic rats. Am J Physiol 245:628–634

14.

Fatima N, Maqsood ZT, Khan B (2005) Study of some micronutrients in selected medicinal plants. Sci Iran 12:269–273

15.

Fernandez-Real JM, Penarroja G, Castro A, Garcia-Bragado F, Hernandez-Aguado I, Ricart W (2002) Blood letting in high-ferritin type-2 diabetes. effects on insulin sensitivity and β-cell function. Diabetes 51:1000–1004

16.

Jiang R, Manson JE, Meigs JB (2004) Body iron stores in relation to risk of type-2 diabetes in apparently healthy women. JAMA 291:711–717

17.

Kebbekus BB (2003) Sample preparation techniques in analytical chemistry. In: Mitra S, Winefordner JD (eds) A series of monographs on analytical chemistry and its applications (chapter 5). Wiley, New York

18.

Minoia C, Sabbioni E, Apostoli P, Pietra R, Pozzoli L, Gallorini M, Nicolaou G, Alessio L, Capodaglio E (1990) Trace element reference values in tissues from inhabitants of the European community. I. A study of 46 elements in urine, blood and serum of Italian subjects. Sci Total Environ 95:89–105

19.

Zakrgynska-Fontaine V, Dore JC, Ojasoo T, Poirier-Duchene F, Viel C (1998) Study of the age and sex dependence of trace elements in hair by correspondence analysis. Biol Trace Elem Res 61:151–168

20.

Senofonte O, Violante N, Caroli S (2000) Assessment of reference values for elements in human hair of urban school boys. J Trace Elem Med Biol 14:6–13

21.

Rodushkin I, Odman F, Olofsson R, Mikael DA (2000) Determination of 60 elements in whole blood by sector field inductively coupled plasma mass spectrometry. J Anal At Spectrom 15:937

22.

Prohaska C, Pomazal K, Steffan I (2000) ETAAS method for th determination of Cd, Cr, Cu, Mn and Se in blood fractions and whole blood. Fresenius J Anal Chem 368:627–632

23.

Smith EE, Arsenault EA (1996) Microwave-assisted sample prepa in analytical chemistry. Talanta 43:1207–1268

24.

Afridi HI, Kazi TG, Kazi GH, Jamali MK, Arain MB, Jalbani N (2006) Analysis of heavy metals in scalp hair samples of hypertensive patients by conventional and microwave digestion methods. Spectrosc Lett 39:203–214

25.

Afridi HI, Kazi TG, Kazi GH (2005) Evaluation of status of trace and toxic metals in scalp hair samples of normal and anemic human subjects. Am Biotechnol Lab 23:27

26.

Kazi TG, Afridi HI, Kazi GH, Jamali MK, Arain MB, Jalbani N (2006) Evaluation of essential and toxic metals by ultrasound-assisted acid leaching from scalp hair samples of children with macular degeneration patients. Clin Chim Acta 369:52–60

27.

Armitage P, Berry G (1994) Statistical methods in medical research, 3rd edn. Blackwell, Oxford, UK

28.

Webb P, Nishida C, Darnton-Hill I (2007) Age and gender as factors in the distribution of global micronutrient deficiencies. Nutr Rev 65:233–245

29.

Abou-Seif MA, Youssef AA (2004) Evaluation of some biochemical changes in diabetic patients. Clin Chim Acta 346:161–170

30.

Garg AN, Kumar A, Maheshwari G, Sharma S (2005) Isotope dilution analysis for the determination of zinc in blood samples of diabetic patients. J Radioanal Nucl Chem 263:39–43

31.

Chung JS, Franco RJS, Curi PR (1995) Renal excretion of zinc in normal individuals during zinc tolerance test and glucose tolerance test. Trace Elem Electrol 12:62–67

32.

Eliasson B, Bjornsson E, Urbanavicius V, Andersson H, Fowelin J, Attvall S, Abrahamsson H, Smith U (1995) Hyperinsulinaemia impairs gastrointestinal motility and slows carbohydrate absorption. Diabetologia 38:79–85

33.

Di-Silvestro RA (2000) Zinc in relation to diabetes and oxidative disease. J Nutr 130:1509–1511

34.

Thomas MC, MacIsaac RJ, Tsalamandris C, Jerums G (2004) Elevated iron indices in patients with diabetes. Diabet Med 21:798–802

35.

Thomas MC, MacIsaac R, Tsalamandris C, Power D, Jerums G (2003) Unrecognised anaemia and diabetes; a cross sectional survey. Diabetes Care 26:1164–1169

36.

Fernandez-Real JM, Penarroja G, Castro A, Garcia-Bragado F, Hernandez-Aguado I, Ricart W (2002) Blood letting in high-ferritin type-2 diabetes. Effects on insulin sensitivity and β-cell function. Diabetes 51:1000–1004

37.

Beckman JA, Creager MA, Libby P (2002) Diabetes and atherosclerosis: epidemiology, pathophysiology, and management. JAMA 287:2570–2581

38.

Dries DL, Sweitzer NK, Drazner MH, Stevenson LW, Gersh BJ (2001) Prognostic impact of diabetes mellitus in patients with heart failure according to the etiology of left ventricular systolic. dysfunction. J Am Coll Cardiol 38:421–428

39.

Winkler AS, Marsden J, Chaudhuri KR, Hambley H, Watkins PJ (1999) Erythropoietin depletion and anemia in diabetes. Diabet Med 16:813–819

40.

Van Campenhout A, Van Campenhout C, Lagrou AR, Abrams P, Moorkens GL, Van Gaal B (2006) Impact of diabetes mellitus on the relationships between iron-, inflammatory- and oxidative stress status. Diabetes/Metab Res Rev 22:444–454

41.

Silverberg DS, Wexler D, Blum M, Tchebiner JZ, Sheps D, Keren G, Schwartz D, Baruch R, Yachnin T, Shaked M, Schwartz I, Steinbruch S, Iaina A (2003) The effect of correction of anaemia in diabetics and non-diabetics with severe resistant congestive heart failure and chronic renal failure by subcutaneous erythropoietin and intravenous iron. Nephrol Dial Transplant 18:141–146

42.

Beshgetoor D, Hambidge M (1998) Clinical conditions altering copper metabolism in humans. Am J Clin Nutr 67:1017S–1021S

43.

Tan KCB, Aiv VGH, Chow WS, Chau MT, Leong L, Lam KSL (1999) Influence of low density lipoprotein (LDL) subfraction profile and LDL oxidation on endothelium-dependent and independent vasodilation in patients with type-2 diabetes. J Clin Endocrinol Metab 84:3212–3216

44.

Anderson RA (2002) Chromium in the prevention and control of diabetes. Diabetes Metab 26:22–27

45.

Anderson RA (1998) Chromium, glucose intolerance and diabetes. J Am Coll Nutr 17:548–555

46.

Cefalu WT, Wang ZQ, Zhang XH, Baldor LC, Russell JC (2002) Oral chromium picolinate improves carbohydrate and lipid metabolism and enhances skeletal muscle Glut-4 translocation in obese, hyperinsulinemic (JCR-LA corpulent) rats. J Nutr 132:1107–1114

47.

Davies S, McLaren Howard J, Hunnisett A, Howard M (1997) Age-related decreases in chromium levels in 51,665 hair, sweat, and serum samples from 40,872 patients: implications for the prevention of cardiovascular disease and type II diabetes mellitus. Metabolism 46:469–473

48.

Bahijri S, Mufti M (2002) Beneficial effects of chromium in people with type-2 diabetes, and urinary chromium response to glucose load as a possible indicator of status. Biol Trace Elem Res 85:97–109

49.

Khamaisi M, Wexler ID, Skrha J, Strojek K, Raz I, Milicevic Z (2003) Cardiovascular disease in type-2 diabetics: epidemiology, risk factors and therapeutic modalities. Isr Med Assoc J 5:801–806

50.

Rajpathak S, Rimm EB, Li T, Morris JS, Stampfer MJ, Willett WC, Hu FB (2004) Lower toenail chromium in men with diabetes and cardiovascular disease compared with healthy men. Diabetes Care 27:2211–2216

51.

Naga Raju GJ, Sarita P, Ramana Murty GAV, Ravi Kumar M, Seetharami Reddy B, John Charles M, Lakshminarayana S, Vijayan V (2006) Estimation of trace elements in some anti-diabetic medicinal plants using PIXE technique. Appl Radiat Isotopes 64:893–900

52.

Ekmekcioglu C, Prohaska C, Pomazal K, Steffan I, Schernthaner G, Marktl W (2001) Concentrations of seven trace elements in different hematological matrices in patients with type-2 diabetes as compared to healthy controls. Biol Trace Elem Res 79:205–219

53.

Nielson FH (2000) Trace elements in human health and disease: An update importance of making dietary recommendations for elements designated as nutritionally beneficial, pharmacologically beneficial or conditionally essential. J Trace Elem Exp Med 13:113–129

54.

Yarat A, Nokay S, Ipbuker A, Emekli N (1992) Serum nickel levels of diabetic patients and healthy controls by AAS with a graphite furnace. Biol Trace Elem Res 35:273–80

55.

Bonnefont-Rousselot D (2004) The role of antioxidant micronutrients in the prevention of diabetic complications. J Treat Endocrinol 3:41–52

56.

O'Dell BL, Sunde RA (1997) Handbook of nutritionally essential mineral elements. Marcel Dekker, New York
About this article
Cite this article
Kazi, T.G., Afridi, H.I., Kazi, N. et al. Copper, Chromium, Manganese, Iron, Nickel, and Zinc Levels in Biological Samples of Diabetes Mellitus Patients. Biol Trace Elem Res 122, 1–18 (2008). https://doi.org/10.1007/s12011-007-8062-y
Received:

Revised:

Accepted:

Published:

Issue Date:
Keywords
Biological samples

Diabetes mellitus

Essential elements

Age groups

Genders