Abstract
Hepatitis C virus (HCV) infection is a significant public health problem. The crucial role of interleukin (IL)-21 in HCV has been established. Thus, we aimed to investigate the association of serum IL-21 levels with the virological response to interferon (IFN)-based therapy in a group of Egyptian patients with chronic hepatitis C (CHC). Clinical data were collected from 58 HCV-positive Egyptian patients treated with IFN/ribavirin therapy and 10 non-HCV-infected healthy subjects. Liver and renal function tests, complete blood count, viral markers, and pretreatment IL-21 levels were determined in all patients and healthy controls. Patients who achieved sustained virologic response (SVR) had higher pretreatment median serum IL-21 levels than those who did not. Thus, this study concluded that higher pretreatment serum IL-21 may be useful in predicting SVR in CHC patients.
Access options
Buy single article
Instant access to the full article PDF.
USD 39.95
Price excludes VAT (USA)
Tax calculation will be finalised during checkout.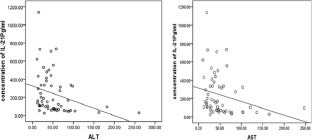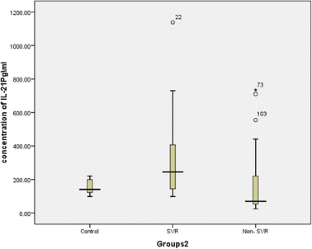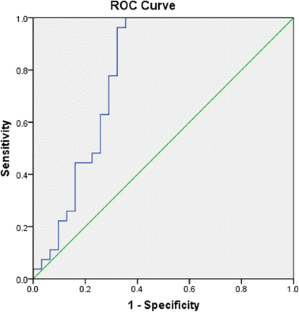 References
Pinheiro, A. S., Bianca, J., Duarte, C., Alves, C. N., & Alberto de Molfetta, F. (2015). Virtual screening and molecular dynamics simulations from a bank of molecules of the Amazon region against functional NS3-4A protease-helicase enzyme of hepatitis C virus. Applied Biochemistry and Biotechnology, 176(6), 1709–1721. https://doi.org/10.1007/s12010-015-1672-5.

Ministry of Health and Population [Egypt] E-ZaAE, & ICF International. (2015) Egypt Health Issues Survey 2015.

Jablonowska, E., Piekarska, A., Koslinska-Berkan, E., Omulecka, A., Szymanska, B., et al. (2012). Sustained virologic response and IL28B single-nucleotide polymorphisms in patients with chronic hepatitis C treated with pegylated interferon alfa and ribavirin. Acta Biochimica Polonica, 59(3), 333–337.

Meng, P., Zhao, S., Niu, X., Fu, N., Su, S., Wang, R., Zhang, Y., Qiao, L., & Nan, Y. (2016). Involvement of the interleukin-23/interleukin-17 axis in chronic hepatitis C virus infection and its treatment responses. International Journal of Molecular Sciences, 17(7), 1070. https://doi.org/10.3390/ijms17071070.

Elsaesser, H., Sauer, K., & Brooks, D. G. (2009). IL-21 is required to control chronic viral infection. Science, 324(5934), 1569–1572. https://doi.org/10.1126/science.1174182.

Mabrouk M, Salama R, El Din, HG (2013) Baseline predictors of sustained virological response to pegylated interferon and ribavirin in Egyptian patients infected with viral hepatitis C. The Medical Journal of Cairo University, 81.

Koruk, S. T., Koruk, I., Calisir, C., & Karsen, H. (2012). The follow-up results with sustained virologic response in chronic hepatitis C patients in Şanlıurfa/Turkey. Journal of Microbiology and Infectious Diseases, 2, 14–20.

Martinot-Peignoux, M., Boyer, N., Pouteau, M., Castelnau, C., Giuily, N., Duchatelle, V., Aupérin, A., Degott, C., Benhamou, J. P., Erlinger, S., & Marcellin, P. (1998). Predictors of sustained response to alpha interferon therapy in chronic hepatitis C. Journal of Hepatology, 29(2), 214–223. https://doi.org/10.1016/S0168-8278(98)80006-8.

Bressler, B. L., Guindi, M., Tomlinson, G., & Heathcote, J. (2003). High body mass index is an independent risk factor for nonresponse to antiviral treatment in chronic hepatitis C. Hepatology, 38(3), 639–644. https://doi.org/10.1053/jhep.2003.50350.

Kelly, E., Blach, S., Razavi, H., & Cooper, C. (2015). Interferon-based hepatitis C antiviral treatment outcomes may be predicted by alanine aminotransferase levels. Can J Gastroenterol Hepatol, 29(8), 407–408. https://doi.org/10.1155/2015/897035.

Al Ashgar, H., Helmy, A., Khan, M. Q., Al Kahtani, K., Al Quaiz, M., Rezeig, M., Kagevi, I., Alshehri, A., al Kalbani, A., al Swat, K., Dahab, S., Elkum, N., & al Fadda, M. (2009). Predictors of sustained virological response to a 48-week course of pegylated interferon alfa-2a and ribavirin in patients infected with hepatitis C virus genotype 4. Annals of Saudi Medicine, 29(1), 4–14. https://doi.org/10.4103/0256-4947.51816.

Lukač E, Gligorijević J, Konstantinović L (2007) Serum transaminase levels and fibrose stage in zero biopsy of the liver in chronic hepatitis C. Facta universitatis-series: Medicine and Biology 14: 19–24.

Spolski, R., & Leonard, W. J. (2008). Interleukin-21: basic biology and implications for cancer and autoimmunity. Annual Review of Immunology, 26(1), 57–79. https://doi.org/10.1146/annurev.immunol.26.021607.090316.

Iannello, A., Boulassel, M.-R., Samarani, S., Debbeche, O., Tremblay, C., Toma, E., Routy, J. P., & Ahmad, A. (2010). Dynamics and consequences of IL-21 production in HIV-infected individuals: a longitudinal and cross-sectional study. The Journal of Immunology, 184(1), 114–126. https://doi.org/10.4049/jimmunol.0901967.

Publicover, J., Goodsell, A., Nishimura, S., Vilarinho, S., Wang, Z.-e., et al. (2011). IL-21 is pivotal in determining age-dependent effectiveness of immune responses in a mouse model of human hepatitis B. The Journal of Clinical Investigation, 121(3), 1154–1162. https://doi.org/10.1172/JCI44198.

John, S. Y., Du, M., & Zajac, A. J. (2009). A vital role for interleukin-21 in the control of a chronic viral infection. Science, 324, 1572–1576.

Hsu, C. S., Hsu, S. J., Liu, W. L., Chen, C. L., Liu, C. J., et al. (2013). IL-21R gene polymorphisms and serum IL-21 levels predict virological response to interferon-based therapy in Asian chronic hepatitis C patients. Antiviral Therapy, 18(4), 599–606. https://doi.org/10.3851/IMP2502.

Pan, Q., Yu, Y., Tang, Z., Xi, M., Jiang, H., Xun, Y., Liu, X., Liu, H., Hu, J., & Zang, G. (2014). Increased levels of IL-21 responses are associated with the severity of liver injury in patients with chronic active hepatitis B. Journal of Viral Hepatitis, 21(9), e78–e88. https://doi.org/10.1111/jvh.12242.

Feng, G., Zhang, J. Y., Zeng, Q. L., Jin, L., Fu, J., Yang, B., Sun, Y., Jiang, T., Xu, X., Zhang, Z., Yuan, J., Wu, L., & Wang, F. S. (2013). HCV-specific interleukin-21+CD4+ T cells responses associated with viral control through the modulation of HCV-specific CD8+ T cells function in chronic hepatitis C patients. Molecules and Cells, 36(4), 362–367. https://doi.org/10.1007/s10059-013-0181-z.
Ethics declarations
Conflict of Interest
The authors declare that they have no conflict of interest.
About this article
Cite this article
Ragab, H.M., El Maksoud, N.A., Amin, M.A. et al. IL-21 as a Predictor of Sustained Virologic Response in Patients with Chronic Hepatitis C Virus Infection. Appl Biochem Biotechnol 185, 484–493 (2018). https://doi.org/10.1007/s12010-017-2669-z
Received:

Accepted:

Published:

Issue Date:

DOI: https://doi.org/10.1007/s12010-017-2669-z
Keywords