Abstract
To evaluate a car's design before its introduction to the market, automobile companies traditionally conduct customer surveys using clay models or real products. Recently, however, virtual reality (VR) has attracted significant attention as an efficient alternative to this costly and time-consuming practice. However, from the viewpoint of a customer's intention to purchase, based on the design of the car, the differences between evaluations made using VR and by viewing an actual vehicle need to be clarified. In this study, the perception difference between actual space, VR space, and paper was verified with a randomized controlled trial involving four groups: (1) an actual car group, (2) a photographed VR group, (3) a computer-generated VR (CG VR) group, and (4) a paper group. By preparing the least expensive (paper) group, the usefulness of VR could be further clarified. The results showed that, whereas there is no perception difference for purchase intention and style attributes, there is a perception difference in terms of the factors underlying the purchase intention. The best way to convey the comfort of the interior space was CG VR, given that the size can be defined by data. Therefore, this was slightly advantageous over photograph-based VR, for which the interior size could not be defined. In addition, it became clear that it was very difficult to convey the amount of interior space using the paper-based method. These findings can help overcome the constraints of current design surveys and contribute to customer-oriented manufacturing.
This is a preview of subscription content,
to check access.
Access this article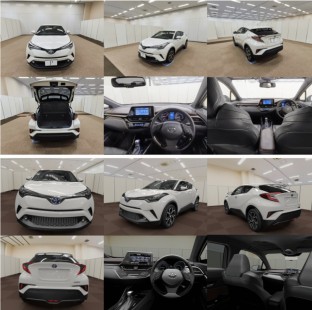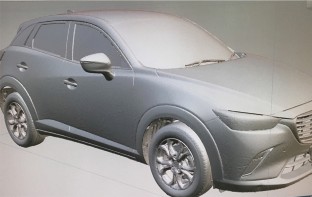 Similar content being viewed by others
References
Christensen, C.M., Cook, S.: Marketing malpractice: the cause and the cure. Harv. Bus. Rev. 83(12), 74–83 (2005)

Kotler, P., Alexander Rath, G.: Design: a powerful but neglected strategic tool. J. Bus. Strat. 5(2), 16–21 (1984)

Noble, C.H., Kumar, M.: Exploring the appeal of product design: a grounded, value-based model of key design elements and relationships. J. Prod. Innov. Manag. 27(5), 640–657 (2010)

Mozota, B.B.: Structuring strategy design management-Michael Porter's value chain. Des. Manage. J. 9(2), 26–31 (1998)

Homburg, C., Schwemmle, M., Kuehnl, C.: New product design: concept, measurement, and consequences. J. Mark. 79(3), 41–56 (2015)

Hertenstein, J.H., Platt, M.B., Veryzer, R.W.: The impact of industrial design effectiveness on corporate financial performance. J. Prod. Innov. Manag. 22(1), 3–21 (2005)

Hightower, J.D., Smith, D.C., Wiker, S.F.: Development of remote presence technology for teleoperator systems. In: 14th Meeting of the United States-Japan Natural Resources Committee (1986)

Burdea, G.: The synergy between virtual reality and robotics. IEEE Trans. Robot. Autom. 15(3), 400–410 (1999)

Alaraj, A., Luciano, C.J., Bailey, D.P., Elsenousi, A., Roitberg, B.Z., Bernardo, A., Banerjee, P.P., Charbel, F.T.: Virtual reality cerebral aneurysm clipping simulation with real-time haptic feedback. Oper. Neurosurg. 11(1), 52–58 (2015)

Seymour, N.E., Gallagher, A.G., Roman, S.A., O'Brien, M.K., Bansal, V.K., Andersen, D.K., Satava, R.M.: Virtual reality training improves operating room performance: results of a randomized, double-blinded study. Ann. Surg. 236(4), 458–464 (2002)

Grantcharov, T.P., Kristiansen, V.B., Bendix, J., Bardram, L., Rosenberg, J., Funch-Jensen, P.: Randomized clinical trial of virtual reality simulation for laparoscopic skills training. Br. J. Surg. 91(2), 146–150 (2004)

Gavish, N., Gutiérrez, T., Webel, S., Rodríguez, J., Peveri, M., Bockholt, U., Tecchia, F.: Evaluating virtual reality and augmented reality training for industrial maintenance and assembly tasks. Interact. Learn. Environ. 23(6), 778–798 (2015)

Mujber, T.S., Szecsi, T., Hashmi, M.S.: Virtual reality applications in manufacturing process simulation. J. Mater. Process. Technol. 155, 1834–1838 (2004)

Lawson, G., Salanitri, D., Waterfield, B.: Future directions for the development of virtual reality within an automotive manufacturer. Appl. Ergon. 53, 323–330 (2016)

Nowak, A., Flotyński, J.: A virtual car showroom. In: Proceedings of the 23rd International ACM Conference on 3D Web Technology, p. 23 (2018)

Renner, R.S., Velichkovsky, B.M., Helmert, J.R.: The perception of egocentric distances in virtual environments-a review. ACM Comput. Surv. (CSUR) 46(2), 23 (2013)

Dozaki, S., Hirai, K., Horiuchi, T.: A study on color and brightness perception in virtual reality space. IEICE Tech. Rep. 117(266), 15–18 (2017)

Yoshizawa, N., Inamoto, J., Hirate, K., Oyama, Y., Ono, K.: A study on the reproduction of the actual space on the virtual simulation system for the residential environment. The evaluation on brightness, space and length perception and a sense of reality. J. Arch. Plan. Environ. Eng. 66(550), 87–93 (2001)

Perani, D., Fazio, F., Borghese, N.A., Tettamanti, M., Ferrari, S., Decety, J., Gilardi, M.C.: Different brain correlates for watching real and virtual hand actions. Neuroimage 14(3), 749–758 (2001)

Weidner, F., Hoesch, A., Poeschl, S., Broll, W.: Comparing VR and non-VR driving simulations: an experimental user study. In: IEEE Virtual Reality Conference, pp. 281–282 (2017)

Suzuki, Y., Kobayashi, M.: Air jet driven force feedback in virtual reality. IEEE Comput. Graph. Appl. 25(1), 44–47 (2005)

Kawamura, S., Ida, M., Wada, T., Wu, J.L.: Development of a virtual sports machine using a wire drive system-a trial of virtual tennis. IEEE/RSJ Trans. Intell. Robot Syst. 1, 111–116 (1995)

Bonivento, C., Eusebi, A., Melchiorri, C., Montanari, M., Vassura, G.: WireMan: a portable wire manipulator for touch-rendering of bas-relief virtual surfaces. In: Proceedings ICAR '97, pp. 13–18 (1997)

Gomez, D., Burdea, G., Langrana, N.: Integration of the Rutgers Master II in a virtual reality simulation. In: IEEE Virtual Reality Annual International Symposium, pp. 198–202 (1995)

Furusho, J., Sakaguchi, M.: New actuators using ER fluid and their applications to force display devices in virtual reality and medical treatments. Int. J. Mod. Phys. B 13, 2151–2159 (1999)

Taylor, P.M., Hosseini-Sianaki, A., Varley, C.J.: An electrorheological fluid-based tactile array for virtual environments. IEEE Trans. Robot. Autom. 1, 18–23 (1996)

Inoue, S., Makino, Y., Shinoda, H.: Active touch perception produced by airborne ultrasonic haptic hologram. In: IEEE World Haptics Conference, pp. 362–367 (2015)

Otaduy, M.A., Okamura, A., Subramanian, S.: Haptic technologies for direct touch in virtual reality. In: ACM Special Interest Group on Computer GRAPHics 2016 Courses, p. 13 (2016)

Korres, G., Eid, M.: Haptogram: ultrasonic point-cloud tactile stimulation. IEEE Access 4, 7758–7769 (2016)

Subramanian, S., Carter, T.A., Long, B.J.O.: U.S. Patent No. 9,612,658. U.S. Patent and Trademark Office (2017)

McCaffrey, T., Pearson, J.: Find innovation where you least expect it. Harv. Bus. Rev. 93(12), 82–89 (2015)

Yoo, Y., Kim, K.: How Samsung became a design powerhouse. Harv. Bus. Rev. 93(9), 73–78 (2015)

Lau, H.Y.K., Mak, K.L., Lu, M.T.H.: A virtual design platform for interactive product design and visualization. J. Mater. Process. Technol. 139(1–3), 402–407 (2003)

Lanzotti, A., Carbone, F., Grazioso, S., Renno, F., Staiano, M.: A new interactive design approach for concept selection based on expert opinion. Int. J. Interact. Des. Manuf. 12(4), 1189–1199 (2018)
Additional information
Publisher's Note
Springer Nature remains neutral with regard to jurisdictional claims in published maps and institutional affiliations.
About this article
Cite this article
Kato, T. Verification of perception difference between actual space and VR space in car design. Int J Interact Des Manuf 13, 1233–1244 (2019). https://doi.org/10.1007/s12008-019-00568-5
Received:

Accepted:

Published:

Issue Date:

DOI: https://doi.org/10.1007/s12008-019-00568-5
Keywords