Abstract
Innovation is about continuously pursuing better, more efficient solutions, and organizations allocate vast resources to achieve this goal. One challenge is the access to and exploitation of information, as teams attempt to harness existing knowledge to design solutions efficiently. This article is concerned with two of the earliest stages of the concept development process, information gathering and idea generation. Information gathering and idea generation can be enhanced to find hints for more innovative or diverse concepts for engineering solutions by the use of data mining tools and techniques to exploit patent data. A case is presented where teams of engineering students, in the context of a higher education course for innovation and technological design, explore data from domain specific patents to develop innovative solutions. The findings indicate that the use of data can be advantageous for team creativity, as it helps identify potential solution elements, materials and current technologies.
This is a preview of subscription content, log in to check access.
Access options
Buy single article
Instant access to the full article PDF.
US$ 39.95
Price includes VAT for USA
Subscribe to journal
Immediate online access to all issues from 2019. Subscription will auto renew annually.
US$ 99
This is the net price. Taxes to be calculated in checkout.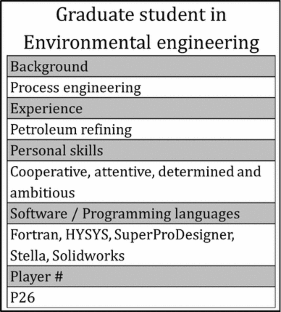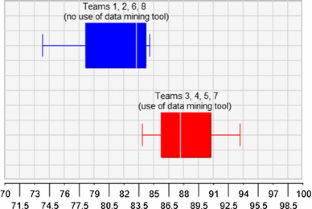 References
1.

Agogué, M., Kazakçi, A., Hatchuel, A., Masson, P., Weil, B., Poirel, N., Cassotti, M.: The impact of type of examples on originality: explaining fixation and stimulation effects. J. Creat. Behav. 48(1), 1–12 (2014)

2.

Dodgson, M., Gann, D., Salter, A.: The role of technology in the shift towards open innovation: the case of Procter & Gamble. R D Management 36(3), 333–346 (2006)

3.

Dove, G., Jones, S.: Using information visualization to support creativity in service design workshops. In: Paper presented at the ServDes. 2014, 09-04-2014–11-04-2014, Lancaster, UK (2014)

4.

Dubitzky, W., Kötter, T., Schmidt, O., Berthold, M. R.: Towards creative information exploration based on Koestler's concept of bisociation. In: Berthold, M.R. (ed.) Bisociative Knowledge Discovery, pp 11–32. Springer, Berlin (2012)

5.

Siau, K.: Knowledge discovery as an aid to organizational creativity. J. Creat. Behav. 34(4), 248–258 (2000)

6.

Burkus, D.: The Myths of Creativity: The Truth About How Innovative Companies and People Generate Great Ideas, 1st edn. San Francisco, California, USA (2013)

7.

Fleming, L., Szigety, M.: Exploring the tail of creativity: An evolutionary model of breakthrough invention. Adv. Strateg. Manag. 23, 335–359 (2006)

8.

Hamman, M.: Priming computer-assisted music composition through design of human/computer interaction. In: Mastorakis, N.E. (eds.) Mathematics and Computers in Modern Science-Acoustics and Music, Biology and Chemistry, Business and Economics, pp 75–82. World Scientific Engineering Society (2000)

9.

Shan, Z., Zhu, Y., Zhao, T.: Kaleidoscope: computer-assisted ideation through idea network exploration. CS 224W 2013 Project Final Report. Department of Computer Science, Stanford University (2013)

10.

Kabir, N., Carayannis, E.: Big data, tacit knowledge and organizational competitiveness. J. Intell. Stud. Bus. 3, 54–62 (2013)

11.

Rhéaume, L., Gardoni, M.: Strategy-making for innovation management and the development of corporate universities. Int. J. Interact Des. Manuf. 10(1), 73–84 (2016)

12.

Fayyad, U., Piatetsky-Shapiro, G., Smyth, P.: From data mining to knowledge discovery in databases. AI mag. 17(3), 37 (1996)

13.

Trappey, A.J., Trappey, C.V., Wu, C.Y.: Automatic patent document summarization for collaborative knowledge systems and services. J. Syst. Sci. Syst. Eng. 18(1), 71–94 (2009)

14.

Ríos-Zapata, D., Duarte, R., Pailhès, J., Mejía-Gutiérrez, R., Mesnard, M.: Patent-based creativity method for early design stages: case study in locking systems for medical applications. Int. J. Interact Des. Manuf. 1–13 (2016)

15.

Holzinger, A., Jurisica, I.: Knowledge discovery and data mining in biomedical informatics: The future is in integrative, interactive machine learning solutions. In: Holzinger, A. (ed.) Interactive Knowlede Discovery Data Mining in Biomedical Informatics, pp. 1–18. Springer, Berlin (2014)

16.

Verhaegen, P.A., D'hondt, J., Vandevenne, D., Dewulf, S., Duflou, J.R.: Identifying candidates for design-by-analogy. Comput. Ind. 62(4), 446–459 (2011)

17.

Ardaiz-Villanueva, O., Nicuesa-Chacón, X., Brene-Artazcoz, O., Sanz De Acedo Lizarraga, M.L., Sanz De Acedo Baquedano, M.T.: Evaluation of computer tools for idea generation and team formation in project-based learning. Comput. Educ. 56(3), 700–711 (2011)

18.

Glier, M.W., Schmidt, S.R., Linsey, J.S., McAdams, D.A.: Distributed ideation: idea generation in distributed capstone engineering design teams. Int. J. Eng. Educ. 27(6), 1281–1294 (2011)

19.

Wodehouse, A., Ion, W.: Augmenting the 6-3-5 method with design information. Res. Eng. Des. 23(1), 5–15 (2012)

20.

Ackoff, R.L.: From data to wisdom. J. Appl. Syst. Anal. 16(1), 3–9 (1989)

21.

Howkins, J.: The Creative Economy: How People Make Money from Ideas. Penguin Books, London (2002)

22.

Laney, D.: 3D Data Management: controlling data volume, velocity and variety. Retrieved 29 March 29 2016 from https://blogs.gartner.com/doug-laney/files/ (2001)

23.

Baesens, B.: Analytics in a Big Data World: The Essential Guide to Data Science and its Applications. Hoboken, New Jersey, USA (2014)
About this article
Cite this article
Escandón-Quintanilla, M., Gardoni, M. & Cohendet, P. Improving concept development with data exploration in the context of an innovation and technological design course. Int J Interact Des Manuf 12, 161–172 (2018). https://doi.org/10.1007/s12008-017-0380-5
Received:

Accepted:

Published:

Issue Date:
Keywords
Idea generation

Data mining

Patent mining

Innovation

Solution design