Abstract
This study explores, in the context of semi-autonomous driving, how the content of the verbalized message accompanying the car's autonomous action affects the driver's attitude and safety performance. Using a driving simulator with an auto-braking function, we tested different messages that provided advance explanation of the car's imminent autonomous action. Messages providing only "how" information describing actions (e.g., "The car is braking") led to poor driving performance, whereas "why" information describing reasoning for actions (e.g., "Obstacle ahead") was preferred by drivers and led to better driving performance. Providing both "how and why" resulted in the safest driving performance but increased negative feelings in drivers. These results suggest that, to increase overall safety, car makers need to attend not only to the design of autonomous actions but also to the right way to explain these actions to the drivers.
Access options
Buy single article
Instant access to the full article PDF.
USD 39.95
Price excludes VAT (USA)
Tax calculation will be finalised during checkout.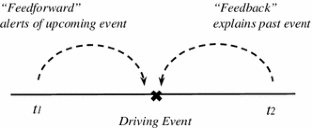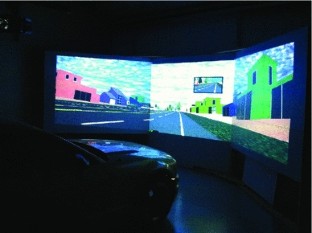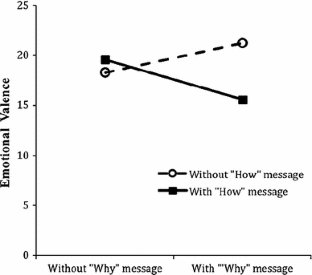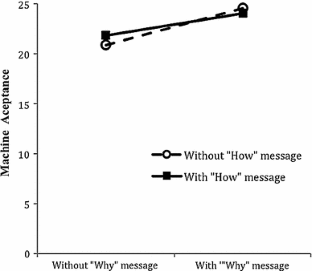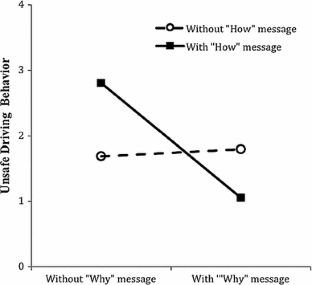 References
Bilger, B.: Has the self-driving car at last arrived? The New Yorker (2013). http://www.newyorker.com/reporting/2013/11/25/131125fa_fact_bilger?currentPage=all. Accessed 5 Feb 2014

DMV News Release (2012). http://www.dmvnv.com/news/12005-autonomous-vehicle-licensed.htm. Accessed 4 Feb 2014

DMV News Release (2014). http://www.dmv.com/blog/self-driving-car-regulations. Accessed 4 Feb 2014

Norman, D.: The Design of Future Things. Basic Books, New York (2007)

Norman, D.: The 'problem' with automation: inappropriate feedback and interaction, not 'over- automation'. Philos. Trans. R. Soc. Lond. Ser. B Biol. Sci. 327(1241), 585–593 (1990)

Stanton, N.A., Young, M.S.: Vehicle automation and driving performance. Ergonomics 41(7), 1014–1028 (1998)

Walker, G.H., Stanton, N.A., Young, M.S.: The ironies of vehicle feedback in car design. Ergonomics 49(2), 161–179 (2006)

Wiese, E.E., Lee, J.D.: Attention grounding: a new approach to in-vehicle information system implementation. Theor. Issues Ergon. Sci. 8(3), 255–276 (2007)

Lee, J.D., Seppelt, B.D.: Human Factors in Automation Design, Handbook of Automation, pp. 417–436 (2009)

Takayama, L., Nass, C.: Assessing the effectiveness of interactive media in improving drowsy driving safety. Hum. Factors 50(5), 772–781 (2008)

Takayama, L., Nass, C.: Driver safety and information from afar: an experimental driver simulator study of wireless vs. in-car information services. Int. J. Hum. Comput. Stud. 66(3), 173–184 (2008)

Reeves, B., Nass, C.: The Media Equation: How People Treat Computers, Television, and News Media like Real People and Places. Cambridge University Press, Cambridge (1996)

Parasuraman, R., Anthony, J.M., Peter, A.H.: Fuzzy signal detection theory: basic postulates and formulas for analyzing human and machine performance. Hum. Factors 42(4), 636–659 (2000)

Endsley, M.R.: Measurement of situation awareness in dynamic systems. Hum. Factors 37, 65–84 (1995)

Endsley, M.R.: Toward a theory of situation awareness in dynamic systems. Hum. Factors 37, 32–64 (1995)

Young, M.S., Stanton, N.A.: Mental workload: theory, measurement and application. In: Karwowski, W. (ed.) International Encyclopedia of Ergonomics and Human Factors, vol. 1, pp. 507–509. Taylor and Francis, London (2001)
Acknowledgments
We thank Nissan Motor Cooperation, Japan, for supporting this research.
About this article
Cite this article
Koo, J., Kwac, J., Ju, W. et al. Why did my car just do that? Explaining semi-autonomous driving actions to improve driver understanding, trust, and performance. Int J Interact Des Manuf 9, 269–275 (2015). https://doi.org/10.1007/s12008-014-0227-2
Received:

Accepted:

Published:

Issue Date:

DOI: https://doi.org/10.1007/s12008-014-0227-2
Keywords
Semi-autonomous driving

Feedforward alerts

Car–driver interaction