Abstract
Background
The traditional treatment for primary anterior shoulder dislocations has been immobilization in a sling with the arm in a position of adduction and internal rotation. However, recent basic science and clinical data have suggested recurrent instability may be reduced with immobilization in external rotation after primary shoulder dislocation.
Questions/purposes
We performed a randomized controlled trial to compare the (1) frequency of recurrent instability and (2) disease-specific quality-of-life scores after treatment of first-time shoulder dislocation using either immobilization in external rotation or immobilization in internal rotation in a group of young patients.
Methods
Sixty patients younger than 35 years of age with primary, traumatic, anterior shoulder dislocations were randomized (concealed, computer-generated) to immobilization with either an internal rotation sling (n = 29) or an external rotation brace (n = 31) at a mean of 4 days after closed reduction (range, 1–7 days). Patients with large bony lesions or polytrauma were excluded. The two groups were similar at baseline. Both groups were immobilized for 4 weeks with identical therapy protocols thereafter. Blinded assessments were completed by independent observers for a minimum of 12 months (mean, 25 months; range, 12–43 months). Recurrent instability was defined as a second documented anterior dislocation or multiple episodes of shoulder subluxation severe enough for the patient to request surgical stabilization. Validated disease-specific quality-of-life data (Western Ontario Shoulder Instability index [WOSI], American Shoulder and Elbow Surgeons evaluation [ASES]) were also collected. Ten patients (17%, five from each group) were lost to followup. Reported compliance with immobilization in both groups was excellent (80%).
Results
With the numbers available, there was no difference in the rate of recurrent instability between groups: 10 of 27 patients (37%) with the external rotation brace versus 10 of 25 patients (40%) with the sling redislocated or developed symptomatic recurrent instability (p = 0.41). WOSI scores were not different between groups (p = 0.74) and, although the difference in ASES scores approached statistical significance (p = 0.05), the magnitude of this difference was small and of uncertain clinical importance.
Conclusions
Despite previous published findings, our results show immobilization in external rotation did not confer a significant benefit versus sling immobilization in the prevention of recurrent instability after primary anterior shoulder dislocation. Further studies with larger numbers may elucidate whether functional outcomes, compliance, or comfort with immobilization can be improved with this device.
Level of Evidence
Level I, therapeutic study. See Instructions for Authors for a complete description of levels of evidence.
Access options
Buy single article
Instant access to the full article PDF.
USD 39.95
Price excludes VAT (USA)
Tax calculation will be finalised during checkout.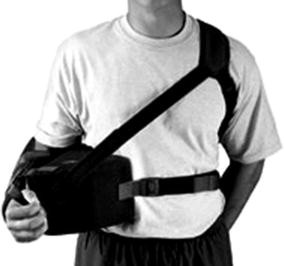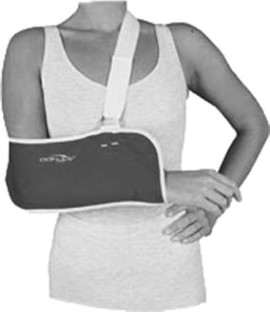 References
Bulbena A, Duro JC, Porta M, Faus S, Vallescar R, Martin-Santos R. Clinical assessment of hypermobility of joints: assembling criteria. J Rheum. 1992;19:115–122.

Itoi E, Hatakeyama Y, Kido T, Sato T, Minagawa H, Wakabayashi I, Kobayashi M. A new method of immobilization after traumatic anterior dislocation of the shoulder: a preliminary study. J Shoulder Elbow Surg. 2003;12:413–416.

Itoi E, Hatakeyama Y, Sato T, Kido T, Minagawa H, Yamamoto N, Wakabayashi I, Nozaka K. Immobilization in external rotation after shoulder dislocation reduces risk of recurrence: a randomized controlled trial. J Bone Joint Surg Am. 2007;89:2124–2131.

Kirkley A, Griffin S, Dainty K. Scoring systems for the functional assessment of the shoulder. Arthroscopy. 2003;19:1109–1120.

Kirkley A, Griffin S, McLintock H, Ng L. The development and evaluation of a disease specific quality of life measurement tool for shoulder instability: the Western Ontario Shoulder Instability Index (WOSI). Am J Sports Med. 1998;26:764–772.

Kirkley A, Griffin S, Richards C, Miniaci A, Mohtadi N. Prospective randomized clinical trial comparing the effectiveness of immediate arthroscopic stabilization versus immobilization and rehabilitation in first traumatic anterior dislocation of the shoulder. Arthroscopy. 1999;15:507–514.

Liavaag S, Brox JI, Pripp AH, Enger M, Soldal LA, Svenningsen S. Immobilization in external rotation after primary dislocation did not reduce the risk of recurrence. J Bone Joint Surg Am. 2011;93:897–904.

Michener LA, McClure PW, Sennett BJ. American Shoulder and Elbow Surgeons Standardized Shoulder Assessment Form, patient self-report section: reliability, validity, and responsiveness. J Shoulder Elbow Surg. 2002;11:587–594.

Rowe C. Prognosis in dislocations of the shoulder. J Shoulder Elbow Surg. 1956;38:957–977.

Simonet WT, Cofield RH. Prognosis in anterior shoulder dislocation. Am J Sports Med. 1984;12:19–21.

Zachilli MA, Owens BD. Epidemiology of shoulder dislocations presenting to emergency departments in the United States. J Bone Joint Surg Am. 2010;92:542–549.
Acknowledgments
We would like to acknowledge the contributions of Professor Michael McKee FRCS(C), in obtaining funding for this research.
Additional information
This trial was funded by the Physicians Services Incorporated Foundation and the American Shoulder and Elbow Surgeons Grant.
All ICMJE Conflict of Interest Forms for authors and Clinical Orthopaedics and Related Research editors and board members are on file with the publication and can be viewed on request.
Clinical Orthopaedics and Related Research neither advocates nor endorses the use of any treatment, drug, or device. Readers are encouraged to always seek additional information, including FDA approval status, of any drug or device before clinical use.
Each author certifies that his or her institution approved the human protocol for this investigation, that all investigations were conducted in conformity with ethical principles of research, and that informed consent for participation in the study was obtained.
This study was conducted at the Fowler Kennedy Sport Medicine Clinic in London, Ontario, Canada, in conjunction with JOINTS Canada (Joint Orthopaedic Initiative for National Trials on the Shoulder Canada).
About this article
Cite this article
Whelan, D.B., Litchfield, R., Wambolt, E. et al. External Rotation Immobilization for Primary Shoulder Dislocation: A Randomized Controlled Trial. Clin Orthop Relat Res 472, 2380–2386 (2014). https://doi.org/10.1007/s11999-013-3432-6
Published:

Issue Date:

DOI: https://doi.org/10.1007/s11999-013-3432-6
Keywords