Abstract
Background
Understanding the type and magnitude of services that patients receive postdischarge and the financial impact of readmissions is crucial to assessing the feasibility of accepting bundled payments.
Questions/purposes
The purposes of this study were to (1) determine the cost and service components of a 30-day total joint arthroplasty (TJA) episode of care; (2) analyze the portion of the total payment that is used for postdischarge services, including home care; and (3) to evaluate the frequency of readmissions and their impact on total episode-of-care payments.
Methods
All payments to Medicare providers (hospitals, postacute care facilities, physicians, and other healthcare providers) for services beginning with the index procedure and extending 30-days postdischarge were analyzed for 250 Medicare beneficiaries undergoing primary or revision TJA from a single institution over a 12 months. Payments and services were aggregated by procedure type and categorized as index procedure, postacute care, and related hospital readmissions.
Results
Mean episode-of-care payments ranged from USD 25,568 for primary TJA in patients with no comorbidities to USD 50,648 for revision TJA in patients with major comorbidities or complications, with wide variability within and across procedures. Postdischarge payments accounted for 36% of total payments. A total of 49% of patients were transferred to postacute care facilities, accounting for 70% of postdischarge payments. The overall 30-day unplanned readmission rate was 10%, accounting for 11% of postdischarge payments.
Conclusions
Episode-of-care payments for TJAs vary widely depending on the type of procedure, patient comorbidities and complications, discharge disposition, and readmission rates. Postdischarge care accounted for more than one-third of total episode payments and varied substantially across patients and procedures.
Level of Evidence
Level III, therapeutic study. See the Guidelines for Authors for a complete description of levels of evidence.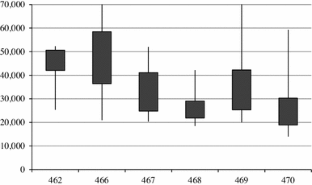 References
1.

Altman SH. The lessons of Medicare's prospective payment system show that the bundled payment program faces challenges. Health Aff (Millwood). 2012;31:1923–1930

2.

Cram P, Lu X, Kates SL, Singh JA, Li Y, Wolf BR. Total knee arthroplasty volume, utilization, and outcomes among Medicare beneficiaries, 1991–2010. JAMA. 2012;308:1227–1236

3.

Cutler DM, Ghosh K. The potential for cost savings through bundled episode payments. N Engl J Med. 2012;366:1075–1077

4.

Davis C. Bundled payments: Lessons learned from the ACE demo. 2010. Available at: http://www.fiercehealthfinance.com/story/bundled-payments-lessons-learned-ace-demo/2010-06-30. Accessed October 3, 2012

5.

Dunn L. Bundled Pricing Opportunities & Challenges: Q&A With Baptist Health System's Michael Zucker 2010. Available at: http://www.beckershospitalreview.com/hospital-physician-relationships/bundled-pricing-opportunities-a-challenges-qaa-with-baptist-health-systems-michael-zucker.html. Accessed October 3, 2012

6.

Mandl LA. Determining who should be referred for total hip and knee replacements. Nat Rev Rheumatol. 2013 Mar 12. doi: 10.1038/nrrheum.2013.27 [Epub ahead of print]

7.

Mechanic RE. Opportunities and challenges for episode-based payment. N Engl J Med. 2011;365:777–779

8.

Robinson JC, Pozen A, Tseng S, Bozic KJ. Variability in costs associated with total hip and knee replacement implants. J Bone Joint Surg Am. 2012;94:1693–1698

9.

Sood N, Huckfeldt PJ, Escarce JJ, Grabowski DC, Newhouse JP. Medicare's bundled payment pilot for acute and postacute care: analysis and recommendations on where to begin. Health Aff (Millwood). 2011;30:1708–1717

10.

Whittingon GL. Acute Care Episode (ACE) Demonstration. 2010. Available at: http://www.stxhfma.org/files/file/Presentations/2010_05_Whittington_ACEDemonstration_2up.pdf. Accessed October 3, 2012

11.

Youm J, Belkora J, Chan V, Bozic KJ. The emerging case for shared decision making in orthopaedics. J Bone Joint Surg Am. 2013;62:587–594
Acknowledgments
We thank Vanessa Chan MPH, for her assistance in preparing this manuscript.
Additional information
Financial support was received from the California Health Care Foundation (KJB) and the University of California Center for Health Quality and Innovation (KJB).
All ICMJE Conflict of Interest Forms for authors and Clinical Orthopaedics and Related Research editors and board members are on file with the publication and can be viewed on request.
Each author certifies that the institution where the work was performed approved the human protocol for this investigation and that all investigations were conducted in conformity with ethical principles of research.
This work was performed at University of California, San Francisco, CA, USA.
About this article
Cite this article
Bozic, K.J., Ward, L., Vail, T.P. et al. Bundled Payments in Total Joint Arthroplasty: Targeting Opportunities for Quality Improvement and Cost Reduction. Clin Orthop Relat Res 472, 188–193 (2014). https://doi.org/10.1007/s11999-013-3034-3
Keywords
Total Joint Arthroplasty

Skilled Nursing Facility

Unplanned Readmission

Total Payment

Home Health Service