Abstract
Background
Child abuse presents in many different forms: physical, sexual, psychological, and neglect. The orthopaedic surgeon is involved mostly with physical abuse but should be aware of the other forms. There is limited training regarding child abuse, and the documentation is poor when a patient is at risk for abuse. There is a considerable risk to children when abuse is not recognized.
Questions/purposes
In this review, we (1) define abuse, (2) describe the incidence and demographic characteristics of abuse, (3) describe the orthopaedic manifestations of abuse, and (4) define the orthopaedic surgeon's role in cases of abuse.
Methods
We performed a PubMed literature review and a search of the Department of Health and Human Services Web site. The Pediatric Orthopaedic Surgery of North America trauma symposium was referenced and expanded to create this review.
Results
Recognition and awareness of child abuse are the primary tasks of the orthopaedic surgeon. Skin trauma is more common than fractures, yet fractures are the most common radiographic finding. Patients with fractures who are younger than 3 years, particularly those younger than 1 year, should be evaluated for abuse. No fracture type or location is pathognomonic. Management in the majority of fracture cases resulting from abuse is nonoperative casting or splinting.
Conclusions
The role of the orthopaedic surgeon in suspected cases of child abuse includes (1) obtaining a good history and making a thorough physical examination; (2) obtaining the appropriate radiographs and notifying the appropriate services; and (3) participating in and communicating with a multidisciplinary team to manage the patients.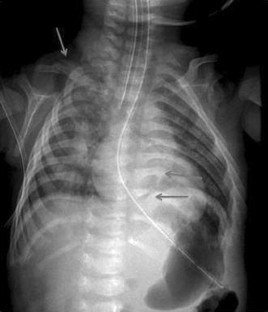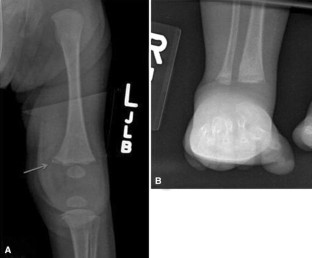 References
1.

Akbarnia BA, Akbarnia NO. The role of orthopedist in child abuse and neglect. Orthop Clin North Am. 1976;7:733–742.

2.

Byrd SE, Harwood-Nash DC, Fitz CR, Barry JF, Rogovitz DM. Two projection computed tomography: the axial and Towne projections. Radiology. 1978:128;512–514.

3.

Caffey J. Multiple fractures in the long bones of infants suffering from chronic subdural hematoma. AJR Am J Roentgenol. 1946;56:163–173.

4.

Hinton RY, Lincoln A, Crockett MM, Sponsellor P, Smith G. Fractures of the femoral shaft in children: incidence, mechanisms, and sociodemographics risk factors. J Bone Joint Surg Am. 1999;81:500–509.

5.

Kemp AM, Butler A, Morris S, Mann M, Kemp KW, Rolfe K, Sibert JR, Maguire S. Which radiological investigations should be performed to identify fractures in suspected child abuse? Clin Radiol. 2006;61:723–736.

6.

Kemp AM, Dunstan F, Harrison S, Morris S, Mann M, Rolfe K, Datta S, Thomas DP, Sibert JR, Maguire S. Patterns of skeletal fractures in child abuse: systematic review. BMJ. 2008;337:a1518.

7.

Kempe CH, Silverman FN, Steele BF, Droegemueller W, Silver HK. The battered-child syndrome. JAMA. 1962;181:17–24.

8.

Kleinman PK, Marks SC, Blackbourne B. The metaphyseal lesion in abused infants: a radiologic-histopathologic study. AJR Am J Roentgenol. 1986;146:895–905.

9.

Kleinman PK, Marks SC Jr, Nimkin K, Rayder SM, Kessler SC. Rib fractures in 31 abused infants: postmortem radiologic-histopathologic study. Radiology. 1996;200:807–810.

10.

Kocher MS, Kasser JR. Orthopaedic aspects of child abuse. J Am Acad Orthop Surg. 2000;8:10–20.

11.

Krishnan J, Barbour PJ, Foster BK. Patterns of osseous injuries and psychosocial factors affecting victims of child abuse. Aust N Z J Surg. 1990;60:447–450.

12.

Leventhal JM, Larson IA, Abdoo D, Singaracharlu S, Takizawa C, Miller C, Goodman TR, Schwartz D, Grasso S, Ellingson K. Are abusive fractures in young children becoming less common? Changes over 24 years. Child Abuse Negl. 2007;31:311–322.

13.

Loder RT, Feinberg JR. Orthopaedic injuries in children with nonaccidental trauma: demographics and incidence from the 2000 kids' inpatient database. J Pediatr Orthop. 2007;27:421–426.

14.

McClain PW, Sacks JJ, Froehlke RG, Ewigman BG. Estimates of fatal child abuse and neglect, United States, 1979 through 1988. Pediatrics. 1993;91:338–343.

15.

McMahon P, Grossman W, Gaffney M, Stanitski C. Soft-tissue injury as an indication of child abuse. J Bone Joint Surg Am. 1995;77:1179–1183.

16.

Merten DF, Carpenter BL. Radiologic imaging of inflicted injury in the child abuse syndrome. Pediatr Clin North Am. 1990;37:815–837.

17.

Oral R, Blum KL, Johnson C. Fractures in young children: are physicians in the emergency department and orthopedic clinics adequately screening for possible abuse? Pediatr Emerg Care. 2003;19:148–153.

18.

Podeszwa DA, Mooney JF 3rd, Cramer KE, Mendelow MJ. Comparison of Pavlik harness application and immediate spica casting for femur fractures in infants. J Pediatr Orthop. 2004;24:460–462.

19.

Rewers A, Hedegaard H, Lezotte D, Meng K, Battan FK, Emery K, Hamman RF. Childhood femur fractures, associated injuries, and sociodemographic risk factors: a population-based study. Pediatrics. 2005;115:e543–e552.

20.

Rosenberg N, Bottenfield G. Fractures in infants: a sign of child abuse. Ann Emerg Med. 1982;11:178–180.

21.

Silverman FN. Unrecognized trauma in infants, the battered child syndrome, and the syndrome of Ambroise Tardieu. Rigler Lecture. Radiology. 1972;104:337–353.

22.

Starling SP, Heisler KW, Paulson JF, Youmans E. Child abuse training and knowledge: a national survey of emergency medicine, family medicine, and pediatric residents and program directors. Pediatrics. 2009;123:e595–e602.

23.

Starling SP, Holden JR, Jenny C. Abusive head trauma: the relationship of perpetrators to their victims. Pediatrics. 1995;95:259–262.

24.

Starling SP, Patel S, Burke BL, Sirotnak AP, Stronks S, Rosquist P. Analysis of perpetrator admissions to inflicted traumatic brain injury in children. Arch Pediatr Adolesc Med. 2004;158:454–458.

25.

Starling SP, Sirotnak AP, Heisler KW, Barnes-Eley ML. Inflicted skeletal trauma: the relationship of perpetrators to their victims. Child Abuse Negl. 2007;31:993–999.

26.

Taitz J, Moran K, O'Meara M. Long bone fractures in children under 3 years of age: is abuse being missed in Emergency Department presentations? J Paediatr Child Health. 2004;40:170–174.

27.

Thomas SA, Rosenfield NS, Leventhal JM, Markowitz RI. Long-bone fractures in young children: distinguishing accidental injuries from child abuse. Pediatrics. 1991;88:471–476.

28.

US Department of Health and Human Services. ACF, Administration on Children and Families Children's Bureau. Child Maltreatment 2008. Available at http://www.acf.hhs.gov/programs/cb/pubs/cm08/index.htm. Accessed June 10, 2010.
Acknowledgment
We thank Amy K. Monreal, BA, for technical assistance.
Additional information
Each author certifies that he or she has no commercial associations (eg, consultancies, stock ownership, equity interest, patent/licensing arrangements, etc) that might pose a conflict of interest in connection with the submitted article.
This work was performed at The Children's Hospital, Denver: University of Colorado.
About this article
Cite this article
Sink, E.L., Hyman, J.E., Matheny, T. et al. Child Abuse: The Role of the Orthopaedic Surgeon in Nonaccidental Trauma. Clin Orthop Relat Res 469, 790–797 (2011). https://doi.org/10.1007/s11999-010-1610-3
Keywords
Physical Abuse

Femur Fracture

Osteogenesis Imperfecta

Skull Fracture

Oblique View