Abstract
This research assessed how type, particle size, and concentration of pigment in coating formulations influenced water and water vapor barriers of paperboard packaging. Calcium carbonate (CaCO3) and kaolin of micro- and nanosize of 1 and 0.05 µm, respectively, were added to 3% (w/v) gelatinized cassava starch to prepare coating formulations with different pigment concentrations of 5, 15, and 25% (w/v). These were applied on paperboard surfaces using the rod coating technique. Results showed that water resistance of paperboard, evaluated by contact angle (CA) and water absorptiveness (Cobb) were strongly influenced by pigment type (chemistry), particle size and shape, and pigment concentration (coating layer thickness). A hydrophobic surface (CA > 100) was obtained only for the nano-CaCO3 formulation with 25% (w/v) by combined effects of the nanosize scale, the spherical shape, and the hydrophobic surface of CaCO3 particulates. Kaolin nanoparticle coatings produced hydrophilic surfaces (CA ~ 90) with high water absorptiveness, while high concentrations of kaolin microparticle coating slightly improved water and water vapor barriers by compact arrangement of flattened particles. Mechanical strength properties of the paperboard were not significantly affected by coatings, but surface cracking was observed for large particle size or at high pigment concentration due to the increase in pigment/starch ratio.
Access options
Buy single article
Instant access to the full article PDF.
USD 39.95
Price excludes VAT (USA)
Tax calculation will be finalised during checkout.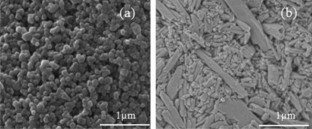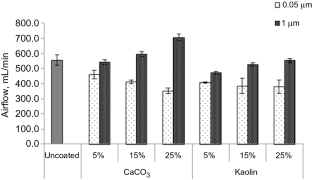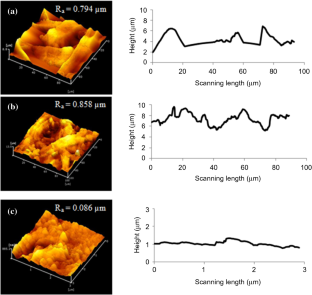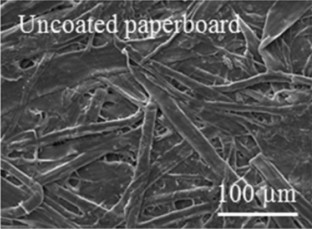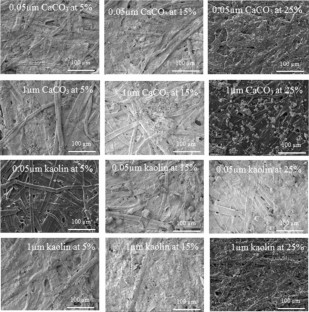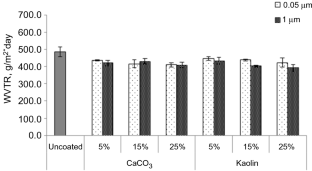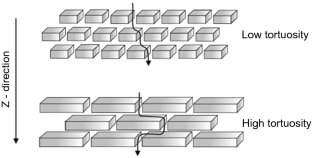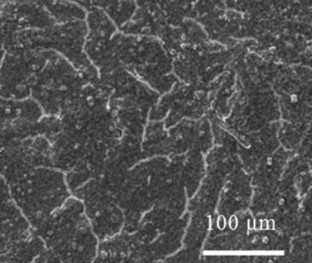 References
Trent, N, Paper and Paperboard Packaging Market 2019 Global Manufacturers, Application, Technology (By Geography, Segment) Market Research Report 2026 (2019)

Rhim, JW, Lee, JH, Hong, SI, "Increase in Water Resistance of Paperboard by Coating with Poly(lactide)." Packag. Technol. Sci., 20 (6) 393–402 (2007)

Türe, H, Gällstedt, M, Johansson, E, Hedenqvist, MS, "Wheat-Gluten/Montmorillonite Clay Multilayer-Coated Paperboards with High Barrier Properties." Ind. Crops Prod., 51 1–6 (2013)

Zhang, W, Xiao, H, Qian, L, "Enhanced Water Vapour Barrier and Grease Resistance of Paper Bilayer-Coated with Chitosan and Beeswax." Carbohydr. Polym., 101 401–406 (2014)

Andersson, C, "New Ways to Enhance the Functionality of Paperboard by Surface Treatment—A Review." Packag. Technol. Sci., 21 (6) 339–374 (2008)

Khwaldia, K, Arab-Tehrany, E, Desobry, S, "Biopolymer Coatings on Paper Packaging Materials." Compr. Rev. Food Sci. Food Saf., 9 (1) 82–91 (2010)

Cho, SW, Blomfeldt, TOJ, Halonen, H, Gällstedt, M, Hedenqvist, MS, "Wheat Gluten-Laminated Paperboard with Improved Moisture Barrier Properties: A New Concept Using a Plasticizer (Glycerol) Containing a Hydrophobic Component (Oleic Acid)." Int. J. Polym. Sci., 2012 1–9 (2012)

Archaviboonyobul, T, Jinkarn, T, Sane, S, Chariyachotilert, S, Kongcharoenkiat, S, "Water Resistance and Barrier Properties Improvement of Paperboard by Poly(Lactic Acid) Electrospraying." Packag. Technol. Sci., 27 (5) 341–352 (2014)

Sahin, HT, "RF-Plasma Vapor Deposition of Siloxane on Paper. Part 1: Physical Evolution of Paper Surface." Appl. Surf. Sci., 265 558–563 (2013)

Santos, NF, Velho, JL, "Coating Structure with Calcium Carbonate Pigments and Its Influence on Paper and Print Gloss." Paper Coat., 105 (9) 43–46 (2004)

Samyn, P, Deconinck, M, Schoukens, G, Stanssens, D, Vonck, L, den Abbeele, HV, "Modifications of Paper and Paperboard Surfaces with a Nanostructured Polymer Coating." Prog. Org. Coat., 69 (4) 442–454 (2010)

Li, Y, He, B, "Study on Coating Surface Topography and Properties of Coated Paper Related to Pigment." Adv. Mater. Res., 466–467 504–507 (2012)

Reis, AB, Yoshida, CMP, Reisd, APC, Francoa, TT, "Application of Chitosan Emulsion as a Coating on Kraft Paper." Polym. Int., 60 (6) 963–969 (2011)

ISO, Paper, Board and Pulps – Standard Atmosphere for Conditioning and Testing and Procedure for Monitoring the Atmosphere and Conditioning of Samples. Designation 187:1990

TAPPI, Roughness of Paper and Paperboard (Sheffield Method). Designation D 538 om-08

ASTM, Standard Test Method for Corona-Treated Polymer Films Using Water Contact Angle Measurements. Designation D 5946-04

TAPPI, Water Absorptiveness of Sized (Non-bibulous) Paper, Paperboard, and Corrugated Fibreboard (Cobb Test). Designation T 441 om-09

ASTM, Standard Test Method for Water Vapor Transmission of Materials. Designation E 96-95

ASTM, Standard Test Method for Folding Endurance of Paper by the M.I.T. Tester. Designation D 2176-97a

TAPPI, Bending Resistance (Stiffness) of Paper and Paperboard (Taber-type Tester in Basic Configuration). Designation T 489 os-92

Tambe, C, Graiver, D, Narayan, R, "Moisture Resistance Coating of Packaging Paper from Biobased Silylated Soybean Oil." Prog. Org. Coat., 101 270–278 (2016)

Sorrentino, A, "Nanocoatings and Ultra-thin Films for Paper Packaging Applications." In: Salam, A, Makhlouf, H, Tiginyanu, I (ed.) Nanocoatings and Ultra-Thin Films Technologies and Applications, pp. 203–223 Woodhead Publishing Limited, UK (2011)

Mbey, JA, Hoppe, S, Thomas, F, "Cassava Starch–Kaolinite Composite Film. Effect of Clay Content and Clay Modification on Film Properties." Carbohydr. Polym., 88 (1) 213–222 (2012)

Adams, JM, "Particle Size and Shape Effects in Materials Science: Examples from Polymer and Paper Systems." Clay Miner., 28 (4) 509–530 (1993)

Kim, C-K, Lim, W-S, Lee, YK, "Studies on the Fold-Ability of Coated Paperboard (I): Influence of Latex on Fold-Ability During Creasing/Folding Coated Paperboard." J. Ind. Eng. Chem., 16 (5) 842–847 (2010)

Samyn, P, Erps, JV, Thienpont, H, Schoukens, G, "Paper Coatings with Multi-Scale Roughness Evaluated at Different Sampling Sizes." Appl. Surf. Sci., 257 (13) 5613–5625 (2011)

Shengguo, Z, Xiaobo, Z, Liqiu, M, Qingqing, Y, Shuncai, W, "Outstanding Superhydrophobicity and Corrosion Resistance on Carbon-Based Film Surfaces Coupled with Multi-walled Carbon Nanotubes and Nickel Nanoparticles." Surf. Sci., 677 193–202 (2018)

Yao, Y, Wei, Y, Chen, S, "Size Effect of the Surface Energy Density of Nanoparticles." Surf. Sci., 636 19–24 (2015)

Teisala, H, Tuominen, M, Aromaa, M, Stepien, M, Makela, JM, Saarinen, JJ, Toivakka, M, Kuusipalo, J, "Nanostructures Increase Water Droplet Adhesion on Hierarchically Rough Superhydrophobic Surfaces." Langmuir, 28 (6) 3138–3145 (2012)

Bhushan, B, Jung, YC, Koch, K, "Micro-, Nano- and Hierarchical Structures for Superhydrophobicity, Self-cleaning and Low Adhesion." Philos. Trans. R. Soc. A, 367 (1894) 1631–1672 (2009)

Forny, L, Saleh, K, Denoyel, R, Pezron, I, "Contact Angle Assessment of Hydrophobic Silica Nanoparticles Related to the Mechanisms of Dry Water Formation." Langmuir, 26 (4) 2333–2338 (2010)

Jung, YC, Bhushan, B, "Wetting Transition of Water Droplets on Superhydrophobic Patterned Surfaces." Scripta Mater., 57 (12) 1057–1060 (2007)

Jung, YC, Bhushan, B, "Dynamic Effects Induced Transition of Droplets on Biomimetic Superhydrophobic Surfaces." Langmuir, 25 (16) 9208–9218 (2009)

Wenzel, RN, "Resistance of Solid Surfaces to Wetting by Water." Ind. Eng. Chem., 28 (8) 988–994 (1936)

Cassie, ABD, Baxter, S, "Wettability of Porous Surfaces." Trans. Faraday Soc., 40 546–551 (1944)

Washburn, EW, "The Dynamics of Capillary Flow." Second Ser., 17 (3) 273–283 (1921)

Ma, M, Hill, M, "Superhydrophobic Surfaces." Curr. Opin. Colloid Interface Sci., 11 (4) 193–202 (2006)

Gao, N, Yan, YY, Chen, XY, Mee, DJ, "Superhydrophobic Surfaces with Hierarchical Structure." Mater. Lett., 65 (19–20) 2902–2905 (2011)

Kuusisto, J, Maloney, TC, "Preparation and Characterization of Corn Starch–Calcium Carbonate Hybrid Pigments." Ind. Crops Prod., 83 294–300 (2016)

Zhang, H, Bussini, D, Hortal, M, Elegir, G, Mendes, J, Beneyto, MJ, "PLA Coated Paper Containing Active Inorganic Nanoparticles: Material Characterization and Fate of Nanoparticles in the Paper Recycling Process." Waste Manag., 52 339–345 (2016)

Lin, D, Kuang, Y, Chen, G, Kuang, Q, Wang, C, Zhu, P, Peng, C, Fang, Z, "Enhancing Moisture Resistance of Starch-Coated Paper by Improving the Film Forming Capability of Starch Film." Ind. Crops Prod., 100 12–18 (2017)

Zou, Y, Hsieh, JS, Mehnert, E, Kokoszka, J, "The Effect of Pigments and Latices on the Properties of Coated Paper." Colloids Surf. A Physicochem. Eng. Aspects, 294 (1–3) 40–45 (2007)

Slepetys, RA, Cleland, AJ, "Determination of Shape of Kaolin Pigment Particles." Clay Miner., 28 (4) 495–508 (1993)

Popil, RE, "High Stiffness Surface Coating Optimization Through Starch Encapsulation of Platy Kaolin." BioResources, 5 (4) 2738–2750 (2010)

Zakaria, S, Chia, CH, Ahmad, WHW, Kaco, H, Chook, SW, Chan, CH, "Mechanical and Antibacterial Properties of Paper Coated with Chitosan." Sains Malaysiana, 44 (6) 905–911 (2015)
Acknowledgments
This research was supported by the Center for Advanced Studies in Nanotechnology for Chemical, Food and Agricultural Industries, KU Institute for Advanced Studies, Kasetsart University, Thailand.
Additional information
Publisher's Note
Springer Nature remains neutral with regard to jurisdictional claims in published maps and institutional affiliations.
About this article
Cite this article
Thitsartarn, W., Jinkarn, T. Water resistance improvement of paperboard by coating formulations based on nanoscale pigments. J Coat Technol Res 17, 1609–1617 (2020). https://doi.org/10.1007/s11998-020-00386-5
Published:

Issue Date:

DOI: https://doi.org/10.1007/s11998-020-00386-5
Keywords