Abstract
This work presents the synthesis of corrosion inhibitor [1H-benzotriazole (BTA)]-loaded hollow silica nanocapsules with magnesium hydroxide precipitate in the shells (HSNs-M/BTA) through inverse microemulsion (W/O) polymerization. TEM and Brunauer–Emmett–Teller (BET) measurements indicate that the silica nanocapsules possess voids in the inner part and mesoporous on the surface. The actual loading capacity of BTA is 287.17 mg (BTA)/1 g (HSNs-M/BTA). The results of UV absorption spectra show that the release of BTA can be triggered by the changing of pH in the corrosion solution. The anticorrosive SiO x /ZrO x coatings embedded with hydrophobically modified HSNs-M have a better waterproof performance since the water contact angle can reach 140°. In comparison to the passive SiO x /ZrO x coatings with or without BTA, the enhanced corrosion protection performance of this developed anticorrosive system was observed by both electrochemical impedance spectroscopy and Tafel analysis. The fabrication of nanocapsules with corrosion inhibitors is promising as an intelligent element in protective coatings in the future.
Access options
Buy single article
Instant access to the full article PDF.
USD 39.95
Price excludes VAT (USA)
Tax calculation will be finalised during checkout.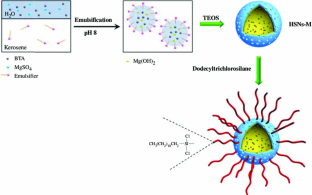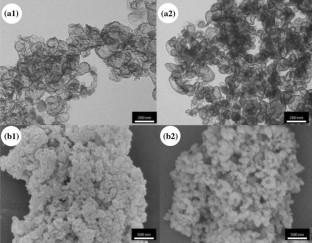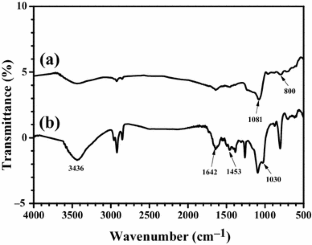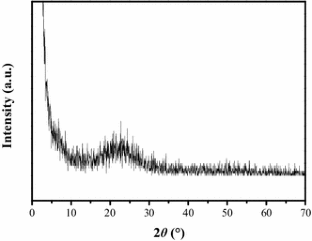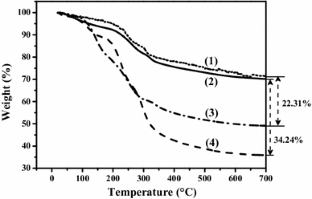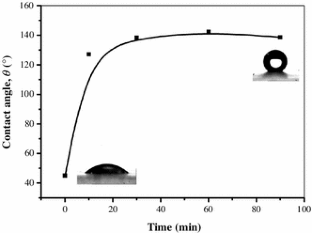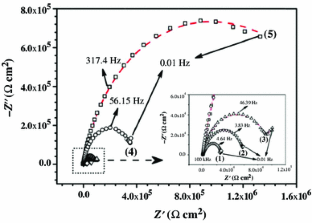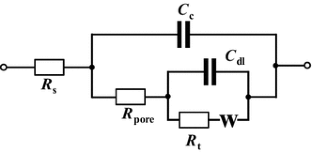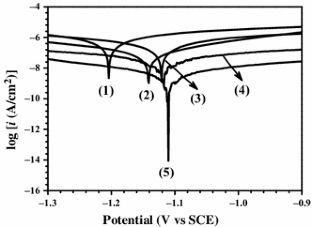 References
Presuel-Moreno, F, Jakab, MA, Tailleart, N, Goldman, M, Scully, JR, "Corrosion-Resistant Metallic Coatings." Mater. Today, 11 (10) 14–23 (2008)

Andreeva, DV, Shchukin, DG, "Smart Self-Repairing Protective Coatings." Mater. Today, 11 (10) 24–30 (2008)

Wang, HM, Akid, R, Gobara, M, "Scratch-Resistant Anticorrosion Sol–Gel Coating for the Protection of AZ31 Magnesium Alloy via a Low Temperature Sol–Gel Route." Corros. Sci., 52 (8) 2565–2570 (2010)

Park, JH, Yun, TH, Kim, KY, Song, YK, Park, JM, "The Improvement of Anticorrosion Properties of Zinc-Rich Organic Coating by Incorporating Surface-Modified Zinc Particle." Prog. Org. Coat., 74 (1) 25–35 (2012)

Twite, RL, Bierwagen, GP, "Review of Alternatives to Chromate for Corrosion Protection of Aluminum Aerospace Alloys." Prog. Org. Coat., 33 (2) 91–100 (1998)

Conradi, M, Kocijan, A, Kek-Merl, D, Zorko, M, Verpoest, I, "Mechanical and Anticorrosion Properties of Nanosilica-Filled Epoxy-Resin Composite Coatings." Appl. Surf. Sci., 292 432–437 (2014)

Rahimi, A, Amiri, S, "Anticorrosion Hybrid Nanocomposite Coatings with Encapsulated Organic Corrosion Inhibitors." J. Coat. Technol. Res., 12 (3) 587–593 (2015)

Ferreira, JM, Rossi, JL, Baker, MA, Hinder, SJ, Costa, I, "Deposition and Characterization of a New Mixed Organic/Inorganic Cerium Containing Coating for the Corrosion Protection of Electrogalvanized Steel." Int. J. Electrochem. Sci., 9 (4) 1827–1839 (2014)

Santana, I, Pepe, A, Jimenez-Pique, E, Pellice, S, Cere, S, "Silica-based Hybrid Coatings for Corrosion Protection of Carbon Steel. Part I: Effect of Pretreatment with Phosphoric Acid." Surf. Coat. Technol., 236 476–484 (2013)

Lei, YH, Sheng, N, Hyono, A, Ueda, M, Ohtsuka, T, "Effect of Benzotriazole (BTA) Addition on Polypyrrole Film Formation on Copper and Its Corrosion Protection." Prog. Org. Coat., 77 (2) 339–346 (2014)

Seifzadeh, D, Golmoghani-Ebrahimi, E, "Formation of Novel and Crack Free Nanocomposites Based on Sol Gel Process for Corrosion Protection of Copper." Surf. Coat. Technol., 210 103–112 (2012)

Skorb, EV, Skirtach, AG, Sviridov, DV, Shchukin, DG, Möhwald, H, "Laser-Controllable Coatings for Corrosion Protection." ACS Nano, 3 (7) 1753–1760 (2009)

Li, GL, Zheng, ZL, Möhwald, H, Shchukin, DG, "Silica/Polymer Double-Walled Hybrid Nanotubes: Synthesis and Application as Stimuli-Responsive Nanocontainers in Self-Healing Coatings." ACS Nano, 7 (3) 2470–2478 (2013)

Wang, P, Zhang, D, Qiu, R, Wu, JJ, Wan, Y, "Super-Hydrophobic Film Prepared on Zinc and Its Effect on Corrosion in Simulated Marine Atmosphere." Corros. Sci., 69 23–30 (2013)

Chen, T, Fu, JJ, "An Intelligent Anticorrosion Coating Based on pH-Responsive Supramolecular Nanocontainers." Nanotechnology, 23 (50) 505705 (2012)

Skorb, EV, Fix, D, Andreeva, DV, Möhwald, H, Shchukin, DG, "Surface-Modified Mesoporous SiO2 Containers for Corrosion Protection." Adv. Funct. Mater., 19 (15) 2373–2379 (2009)

Fu, JJ, Chen, T, Wang, MD, Yang, NW, Li, SN, Wang, Y, Liu, XD, "Acid and Alkaline Dual Stimuli-Responsive Mechanized Hollow Mesoporous Silica Nanoparticles as Smart Nanocontainers for Intelligent Anticorrosion Coatings." ACS Nano, 7 (12) 11397–11408 (2013)

Maia, F, Tedim, J, Lisenkov, AN, Zheludkevich, ML, Ferreira, MGS, "Silica Nanocontainers for Active Corrosion Protection." Nanoscale, 4 1287–1298 (2012)

Zhao, YJ, Shum, HC, Adams, LLA, Sun, BJ, Holtze, C, Gu, ZZ, Weitz, DA, "Enhanced Encapsulation of Actives in Self-Sealing Microcapsules by Precipitation in Capsule Shells." Langmuir, 27 (23) 13988–13991 (2011)

Zheludkevich, ML, Shchukin, DG, Yasakau, KA, Möhwald, H, Ferreira, MGS, "Anticorrosion Coatings with Self-Healing Effect Based on Nanocontainers Impregnated with Corrosion Inhibitor." Chem. Mater., 19 (3) 402–411 (2007)

Song, LY, Ge, XW, Wang, MZ, Zhang, ZC, "Direct Preparation of Silica Hollow Spheres in a Water in Oil Emulsion System: The Effect of pH and Viscosity." J. Non-Cryst. Solids, 352 (21–22) 2230–2235 (2006)

Tsai, HJ, Lee, YL, "Facile Method to Fabricate Raspberry-Like Particulate Films for Superhydrophobic Surfaces." Langmuir, 23 (25) 12687–12692 (2007)

Gan, Q, Wang, T, "Chitosan Nanoparticle as Protein Delivery Carrier—Systematic Examination of Fabrication Conditions for Efficient Loading and Release." Colloid. Surface. B., 59 (1) 24–34 (2007)

Zheludkevich, ML, Serra, R, Montemor, MF, Salvado, IMM, Ferreira, MGS, "Corrosion Protective Properties of Nanostructured Sol-Gel Hybrid Coatings to AA2024-T3." Surf. Coat. Technol., 200 (9) 3084–3094 (2006)

Maksikova, AV, Serebryakova, ES, Tikhonova, LG, Vereshchagin, LI, "Synthesis of 1-Alkyl-4(5)-oxymethyl-1,2,3-triazoles." Khim. Geterotsikl. Soedin., 12 1688–1689 (1980)

Prasai, D, Tuberquia, JC, Harl, RR, Jennings, GK, Bolotin, KI, "Graphene: Corrosion-Inhibiting Coating." ACS Nano, 6 (2) 1102–1108 (2012)
Acknowledgment
This work was supported by the National Natural Science Foundation of China (No: 51302253).
About this article
Cite this article
Zhao, D., Liu, D. & Hu, Z. A smart anticorrosion coating based on hollow silica nanocapsules with inorganic salt in shells. J Coat Technol Res 14, 85–94 (2017). https://doi.org/10.1007/s11998-016-9830-4
Published:

Issue Date:

DOI: https://doi.org/10.1007/s11998-016-9830-4
Keywords
Corrosion resistance

Silica nanocapsules

Corrosion inhibitor

Sol–gel coatings

Aluminum