Abstract
This paper explores three cases of Do-It-Yourself, open-source technologies developed within the diverse array of topics and themes in the communities around the Public Laboratory for Open Technology and Science (Public Lab). These cases focus on aerial mapping, water quality monitoring and civic science practices. The techniques discussed have in common the use of accessible, community-built technologies for acquiring data. They are also concerned with embedding collaborative and open source principles into the objects, tools, social formations and data sharing practices that emerge from these inquiries. The focus is on developing processes of collaborative design and experimentation through material engagement with technology and issues of concern. Problem-solving, here, is a tactic, while the strategy is an ongoing engagement with the problem of participation in its technological, social and political dimensions especially considering the increasing centralization and specialization of scientific and technological expertise. The authors also discuss and reflect on the Public Lab's approach to civic science in light of ideas and practices of citizen/civic veillance, or "sousveillance", by emphasizing people before data, and by investigating the new ways of seeing and doing that this shift in perspective might provide.
This is a preview of subscription content, log in to check access.
Access options
Buy single article
Instant access to the full article PDF.
US$ 39.95
Price includes VAT for USA
Subscribe to journal
Immediate online access to all issues from 2019. Subscription will auto renew annually.
US$ 99
This is the net price. Taxes to be calculated in checkout.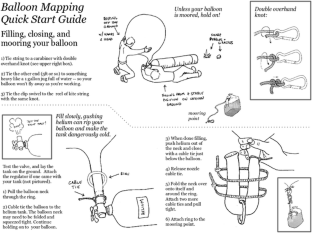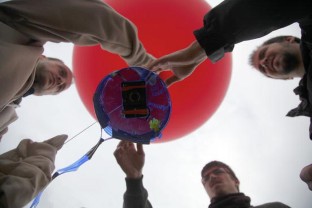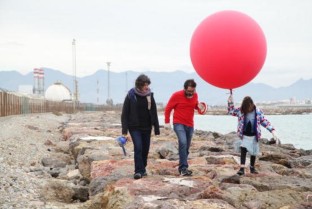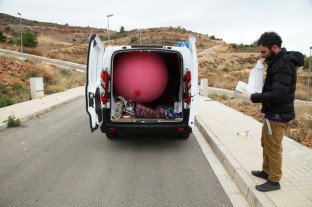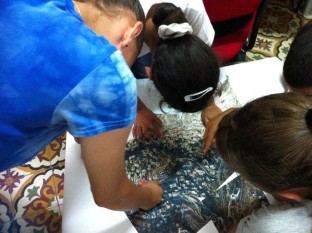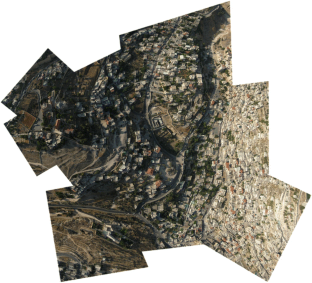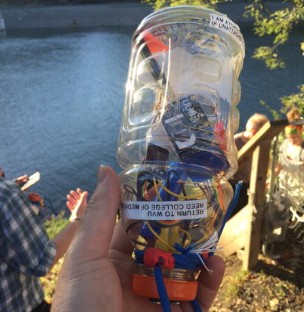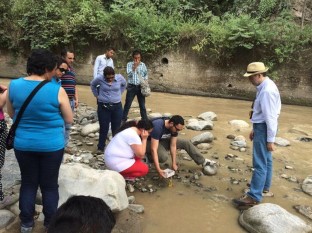 Notes
1.

2.

The term Israel/Palestine is chosen here to refer to the contested status of sovereignty in East Jerusalem and the occupied Palestinian territories (see also footnotes 28, 29 and 37).

3.

4.

5.

Public Lab's co-founders are Liz Barry, Shannon Dosemagen, Adam Griffith, Mathew Lippincott, Stewart Long, Jeff Warren and Sara Wylie.

6.

Jeff Warren, Oliver Yeh, Stewart Long, Shannon Dosemagen and Kris Ansin were the organizing team.

7.

8.

9.

10.

Local chapters are groups organized around Public Lab tools and methods in local areas around the world for the purpose of investigating environmental, social, and political concerns. They interconnect the knowledge of various affected communities as well as that of relevant experts and share toolkits.

11.

12.

13.

14.

15.

16.

We provided a web-based collaborative real-time editor to collect all the locations

17.

18.

19.

20.

21.

22.

23.

24.

The "Ecologistes en Acció from La Vall d'Uixó" used the image for the posters for an event that they organized. The "Associació Juvenil Amics de la Casa de la Demanà" in El Saler used the photos for an advocacy campaign.

25.

26.

27.

This case study is based on ethnographic work with a Palestinian community in Silwan, East Jerusalem and reflects the perspectives of the author, as well as the youth and activists with whom we have worked. See also: http://cargocollective.com/hagitkeysar.

28.

Preserving a 'demographic balance' of 28–72% has been an official government policy since the 1990s that shapes the master plans prepared for the city's development, and is mainly enforced by a strict control over the allocation of housing (Felner 1995; Weizman 2007). See b'tselem.org regarding policies in East Jerusalem and Bimkom.org on the Jerusalem Master Plan 2000.

29.

30.

31.

32.

A new version of the open-source software Mapknitter has been released and provides instructions and a video to help independent installation of the tool. They can be accessed at https://github.com/publiclab/mapknitter.

33.

34.

35.

Though each state has its own regulation.

36.

The majority of Palestinian residents in eastern Jerusalem are non-citizens, holding a vulnerable status of "permanent residents" of Jerusalem. As Danielle C. Jefferis (2012) writes, a Palestinian's permanent residency in East Jerusalem is an intermediate legal status between citizenship and its revocation. Increasing this inherent instability, Israel has been instituting various measures and policies that institutionalize and legalize statelessness among Palestinian Jerusalemites (2012, pp. 9–10).

37.

38.

39.

40.

41.

42.

43.

44.

45.

A similar point is made by Mordechai Haklay in regard to the democratizing potentials of Volunteer Geographic Information (VGI) and Neogeography in general (Haklay 2013).
References
Azoulay, A. (2008). The civil contract of photography. Cambridge: MIT Press.

Azoulay, A. (2015). Civil imagination: Political ontology of photography. New York: Verso.

Barry, L., Dosemagen, S., Lippincott, M., Blair, D., & Breen, J. (2013). Civic, citizen, and grassroots science: Towards a transformative scientific research model. In D. Offenhuber & L. A. Oberösterreich (Eds.), Accountability technologies: Tools for asking hard questions (1st ed., pp. 23–31). Vienna: Ambra.

Cascio, J. (2005). The rise of the participatory panopticon. http://www.worldchanging.com/archives/002651.html. Accessed December 1, 2015.

Collins, H. (2014). Are we all scientific experts now?. Cambridge: Polity Press.

DeChiro, G. (1997). Local actions, global visions: Remaking environmental expertise. Frontiers, 18(2), 203–232.

Dosemagen, S., Warren, J., & Wylie, S. (2011). Grassroots mapping: Creating a participatory map-making process centered on discourse. Journal of Aesthetics and Protest, 8. Accessed October 24, 2016.

Dumper, M. (2013). Policing divided cities: Stabilization and law enforcement in Palestinian East Jerusalem. International Affairs, 89(5), 1247–1264.

Elwood, S. (2006). Critical issues in participatory GIS: Deconstructions, reconstructions, and new research directions. Transactions in GIS, 10(5), 693–708.

Felner, E. (1995). A policy of discrimination: Land expropriation, planning and building in East Jerusalem. A comprehensive report, B'Tselem. http://www.btselem.org/download/199505_policy_of_discrimination_eng.doc. Accessed November 21, 2017.

Fortun, K., & Fortun, M. (2005). Scientific imaginaries and ethical plateaus in contemporary U.S. toxicology. American Anthropologist, 107(1), 43–54.

Foucault, M. (1975). Discipline and punish: The birth of the prison. New York: Random House.

Haklay, M. (2013). Neogeography and the delusion of democratisation. Environment and Planning A, 45(1), 55–69.

Herscher, A. (2014). Surveillant witnessing: Satellite imagery and the visual politics of human rights. Public Culture, 26(3(74)), 469–500.

Hoffman, K. (2011). From science-based legal advocacy to community organizing: Opportunities and obstacles to transforming patterns of expertise and access. In G. Ottinger & B. R. Cohen (Eds.), Technoscience and environmental justice: Expert cultures in a grassroots movement. Cambridge: The MIT Press.

Jefferis, D. C. (2012). Institutionalizing statelessness: The revocation of residency rights of palestinians in East Jerusalem. International Journal of Refugee Law, 24(2), 202–230.

Jenkins, H., Shresthova, S., Gamber-Thompson, L., & Kligler- Vilenchik, N. (2016). Superpowers to the people!: How young activists are tapping the civic imagination. In E. Gordon & P. Mihailidis (Eds.), The civic media reader. Cambridge: MIT Press.

Keysar, H. (2014). 7 צילום אוויר (קהילה). מפתח – כתב עת לקסיקלי למחשבה פוליטית, גיליון. (Hebrew). http://mafteakh.tau.ac.il/2014/01/11-07/. Accessed November 28, 2017.

Keysar, H. (2016). Prototyping the civic view from above: Do-it-yourself aerial photography in Israel-Palestine. Ph.D. Thesis, Ben Gurion University.

Latour, B., & Weibel, P. (Eds.). (2005). Making things public: Atmospheres of democracy. Cambridge: MIT Press.

Mann, S., Nolan, J., & Wellman, B. (2003). Sousveillance: Inventing and using wearable computing devices for data collection in surveillance environments. Surveillance & Society, 1(3), 331–355.

Marx, G. T. (2002). What's new about the "new surveillance"? Classifying for change and continuity. Surveillance & Society, 1(1), 9–29.

Marx, G. T. (2007). Soft surveillance: The growth of mandatory volunteerism in collecting personal information—Hey Buddy Can You Spare a DNA?. In T. Monahan (Ed.), Surveillance and security: Technological politics and power in everyday life (p. 2006). New York: Routledge.

Nascimento, S., Pereira, A., Boucher, P., & Tallacchini, M. (2014). Emerging ICT for citizens' veillance: Theoretical and practical insights. European Commission: JRC Science and Policy Reports.

Pullan, W., Misselwitz, P., Nasrallah, R., & Yacobi, H. (2007). Jerusalem's road 1. City, 11(2), 176–198.

Sieber, R. (2006). Public participation geographic information systems: A literature review and framework. Annals of the Association of American Geographers, 96(3), 491–507.

Warren, J. Y. (2010). Grassroots mapping: Tools for participatory and activist cartography. MA Dissertation, Massachusetts Institute of Technology.

Weizman, E. (2007). Hollow land: Israel's architecture of occupation. New York: Verso.

Yiftachel, O., & Yacobi, H. (2002). Planning a bi-national capital: Should Jerusalem remain united? Geoforum, 33(1), 137–145.
Acknowledgements
Special thanks to Dr. Heidi Ballard, Liz Barry, Shai Efrati, Jeff Warren and Cindy Regalado. The aerial mapping workshop in Castellón was possible thanks to the invitation of David Arlandis and Javier Marroquí and to the Espai d'art contemporani de Castelló and the collaboration of the organizations Avinença, Ecologistes en Acció del País Valencià, Molts Mons, Amics de Palanques, Casal Popular de Castelló; documentation by Lot and Lucia; and the co-organization of Rubén Lorenzo Montero from Basurama. The aerial mapping and workshops in Silwan, East Jerusalem, were supported by the Education Lab in "Mamuta, Art and Media Center" (mamuta.org).
Additional information
All authors have made equal contribution to the work.
About this article
Cite this article
Rey-Mazón, P., Keysar, H., Dosemagen, S. et al. Public Lab: Community-Based Approaches to Urban and Environmental Health and Justice. Sci Eng Ethics 24, 971–997 (2018). https://doi.org/10.1007/s11948-018-0059-8
Received:

Accepted:

Published:

Issue Date:
Keywords
Aerial mapping

Water quality

Civic science

Sousveillance

Participatory design

Open source

Community engagement

Open hardware

Do-It-Yourself