Abstract
The effectiveness of high pressure processing on the inactivation of apple polyphenol oxidase has been widely investigated. However, from an industrial point of view, there is a need for assessing this effectiveness on each one of the different apple varieties that each company uses for their products. This piece of work fills in this gap, studying the effect of the variety on apple juice polyphenol oxidase inactivation. Six varieties were assayed (Braeburn, Fuji, Gala, Golden Delicious, Granny Smith, and Red Delicious), searching for this influence from two different approaches: a kinetic study, finding the best model for each one of them, and a multivariate part consisting of a principal component analysis of data.
Access options
Buy single article
Instant access to the full article PDF.
USD 39.95
Price excludes VAT (USA)
Tax calculation will be finalised during checkout.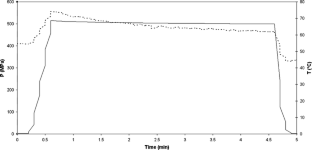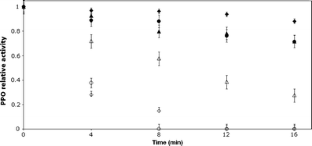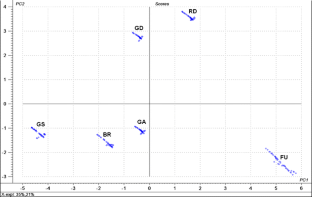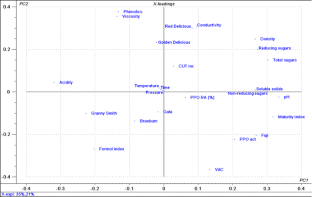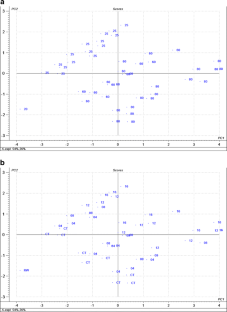 References
Anese, M., Nicoli, M. C., Dalláglio, G., & Lerici, C. R. (1995). Effect of high pressure treatments on peroxidase and polyphenoloxidase activities. Journal of Food Biochemistry, 18, 285–293.

AOAC. (2000). Official Methods of Analysis of AOAC International. 17th Ed. Maryland (USA).

Bayındırlı, A., Alpas, H., Bozog, F., & Hızal, M. (2006). Efficiency of high pressure treatment on inactivation of pathogenic microorganisms and enzymes in apple, orange, apricot and sour cherry juices. Food Control, 17, 52–58.

Bermúdez-Aguirre, D., & Barbosa-Cánovas, G. V. (2011). An update on high hydrostatic pressure, from the laboratory to industrial applications. Food Engineering Reviews, 3, 44–61.

Buckow, R., Weiss, U., & Knorr, D. (2009). Inactivation kinetics of apple polyphenol oxidase in different pressure–temperature domains. Innovative Food Science and Emerging Technologies, 10, 441–448.

Camo Software AS. (2010). The Unscrambler appendices: Method references. Trondheim (Norway).

Campus, M. (2010). High pressure processing of meat, meat products and seafood. Food Engineering Reviews, 2, 256–273.

Cheng, G. W., & Crisosto, C. H. (1995). Browning potential, phenolic composition, and polyphenoloxidase activity of buffer extracts of peach and nectarine skin tissue. Journal of the American Society for Horticultural Science, 120, 835–838.

European Commission. (2001). 2001/424/EC, Commission Decision. Authorising the placing on the market of pasteurised fruit-based preparations produced using high-pressure pasteurisation under regulation (EC) no 258/97 of the European Parliament and of the Council.

Falguera, V., Esplugas, S., Vicente, M., & Ibarz, A. (2011a). Modeling of absorbed radiation profiles in a system composed by a plane photoreactor and a single lamp. Food Research International, 44, 3111–3114.

Falguera, V., Gatius, F., Pagán, J., & Ibarz, A. (2011b). Kinetic analysis of melanogenesis by means of Agaricus bisporus tyrosinase. Food Research International, 43, 1174–1179.

Falguera, V., Pagán, J., & Ibarz, A. (2011c). Effect of UV irradiation on enzymatic activities and physicochemical properties of apple juices from different varieties. LWT - Food Science and Technology, 44, 115–119.

Ibarz, R., Falguera, V., Garvín, A., Garza, S., Pagán, J., & Ibarz, A. (2009). Flow behavior of clarified orange juice at low temperatures. Journal of Texture Studies, 40, 445–456.

IFFJP. (1984). International Federation of Fruit Juice Producers. Analysen-methoden. Zug: Fruit-Union Suisse.

Knoerzer, K., Smith, R., Juliano, P., Kelly, M., Steele, R., Sanguansri, P., et al. (2010). The thermo-egg: a combined novel engineering and reverse logic approach for determining temperatures at high pressure. Food Engineering Reviews, 2, 216–225.

Ladaniya, M. (2008). Citrus fruit. Biology, technology and evaluation. San Diego: Elsevier.

Landl, A., Abadias, M., Sárraga, C., Viñas, I., & Picouet, P. A. (2010). Effect of high pressure processing on the quality of acidified Granny Smith apple purée product. Innovative Food Science and Emerging Technologies, 11, 557–564.

Martens, H., & Naes, T. (1989). Multivariate calibration. Chichester: Wiley.

Mújica-Paz, H., Valdez-Fragoso, A., Samson, C. T., Welti-Chanes, J., & Torres, J. A. (2011). High-pressure processing technologies for the pasteurization and sterilization of foods. Food and Bioprocess Technology, 4, 969–985.

Ramirez, R., Saraiva, J., Pérez-Lamela, C., & Torres, J. A. (2009). Reaction kinetics analysis of chemical changes in pressure-assisted thermal processing. Food Engineering Reviews, 1, 16–30.

Shaghaghi, M., Manzoori, J. L., & Jouybanb, A. (2008). Determination of total phenols in tea infusions, tomato and apple juice by terbium sensitized fluorescence method as an alternative approach to the Folin–Ciocalteu spectrophotometric method. Food Chemistry, 108, 695–701.

Shriver, S. K., & Yang, W. W. (2011). Thermal and nonthermal methods for food allergen control. Food Engineering Reviews, 3, 26–43.

Soysal, Ç. (2008). Kinetics and thermal activation/inactivation of Starking apple polyphenol oxidase. Journal of Food Processing and Preservation, 32, 1034–1046.

Tzouros, N. E., & Arvanitoyannis, I. S. (2001). Agricultural produces: synopsis of employed quality control methods for the authentication of foods and for the classification of foods according to their variety of geographical origin. Critical Reviews in Food Science and Nutrition, 41, 287–319.

USDA, ERS. (2010). U.S. Apple Statistics. Economic Research Service. United States Department of Agriculture. Data-set released April, 2010.

Valdramidis, V. P., Graham, W. D., Beattie, A., Linton, M., McKay, A., Fearon, A. M., et al. (2009). Defining the stability interfaces of apple juice: implications on the optimisation and design of high hydrostatic pressure treatment. Innovative Food Science and Emerging Technologies, 10, 396–404.

Yemenicioglu, A., Özkan, M., & Cemeroglu, B. (1997). Heat inactivation kinetics of apple polyphenoloxidase and activation of its latent form. Journal of Food Science, 62, 508–510.
Acknowledgments
The authors kindly thank Daniela Bermúdez-Aguirre and Frank L. Younce (Washington State University) for their help in this study. V. Falguera: The research leading to this piece of work has been partially supported by the Programa de Formación del Profesorado Universitario from the Ministerio de Educación of the Spanish Government.
About this article
Cite this article
Falguera, V., Gatius, F., Ibarz, A. et al. Kinetic and Multivariate Analysis of Polyphenol Oxidase Inactivation by High Pressure and Temperature Processing in Apple Juices made from Six Different Varieties. Food Bioprocess Technol 6, 2342–2352 (2013). https://doi.org/10.1007/s11947-012-0874-x
Received:

Accepted:

Published:

Issue Date:

DOI: https://doi.org/10.1007/s11947-012-0874-x
Keywords
Apple juice

High-pressure processing

Variety

Polyphenol oxidase

Multivariate analysis