Opinion statement
Migraine, epilepsy and stroke are highly prevalent neurological disorders, often comorbid. They share diverse pathophysiological mechanisms that explain the use of similar drugs on certain occasions (i.e., the use of antiepileptic drugs in migraine prevention). Migraine with aura represents a risk for ischemic stroke, and avoiding contraceptives, tobacco use, and ergot alkaloids should be advised in those patients. Epilepsy bears a bidirectional relationship with headache. Only three entities are considered as seizure-related headaches: migraine-triggered seizure (migralepsy), hemicrania epileptica, and post-ictal headache. Topiramate (100–200 mg daily) and valproic acid (500–1,000 mg daily) are first-line drugs in migraine prevention, while older antiepileptics have no use in this setting. Stroke is the most common cause of symptomatic epilepsy in the adult. Therapy with lamotrigine, gabapentine, and levetiracetam is advised in late-onset (2 weeks after stroke) stroke-seizures, while early-onset seizures usually do not require therapy.
Access options
Buy single article
Instant access to the full article PDF.
US$ 39.95
Tax calculation will be finalised during checkout.
Subscribe to journal
Immediate online access to all issues from 2019. Subscription will auto renew annually.
US$ 79
Tax calculation will be finalised during checkout.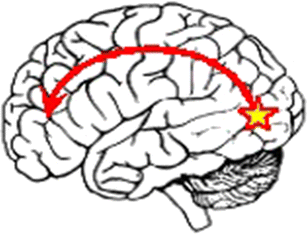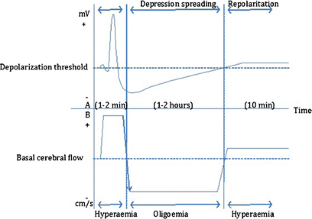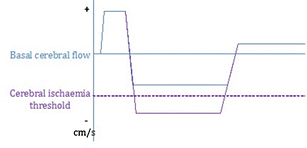 References and Recommended Reading
Papers of particular interest, published recently, have been highlighted as: • Of importance •• Of major importance
1.

Parisi P, Striano P, Negro A, et al. Ictal epileptic headache: an old story with courses and appeals. J Headache Pain. 2012;13(8):607–13.

2.

Belcastro V, Striano P, Parisi P. From migralepsy to ictal epileptic headache: the story so far. Neurol Sci. 2012.

3.•

Papetti L, Nicita F, Parisi P, et al. "Headache and epilepsy"—How are they connected? Epilepsy Behav. 2012. Reviews the relationship between migraine and epilepsy: epidemiology and pathophysiology, clinical correlations and classification.

4.•

Kurth T, Diener HC. Migraine and stroke: perspectives for stroke physicians. Stroke. 2012;43(12):3421–6. A review of the epidemiologycal evidence linking migraine and stroke and practical consequences.

5.

Spector JT, Kahn SR, Jones MR, et al. Migraine headache and ischemic stroke risk: an updated meta-analysis. Am J Med. 2010;123(7):612–24.

6.

Stewart WF, Shechter A, Rasmussen BK. Migraine prevalence. A review of population-based studies. Neurology. 1994;44(6 Suppl 4):S17–23.

7.

Tonini MC, Giordano L, Atzeni L, et al. Primary headache and epilepsy: a multicenter cross-sectional study. Epilepsy Behav. 2012;23(3):342–7.

8.

Larrosa-Campo D, Ramon-Carbajo C, Para-Prieto M, et al. [Migraine as a vascular risk factor]. Rev Neurol. 2012;55(6):349–58.

9.••

Kurth T, Chabriat H, Bousser MG. Migraine and stroke: a complex association with clinical implications. Lancet Neurol. 2012;11(1):92–100.This article explains current hypotheses on the common pathophysiology between migraine and stroke and its clinical implications.

10.

Sarchielli P, Alberti A, Coppola F, et al. Platelet-activating factor (PAF) in internal jugular venous blood of migraine without aura patients assessed during migraine attacks. Cephalalgia. 2004;24(8):623–30.

11.

Kitano A, Shimomura T, Takeshima T, Takahashi K. Increased 11-dehydrothromboxane B2 in migraine: platelet hyperfunction in patients with migraine during headache-free period. Headache. 1994;34(9):515–8.

12.

Htun P, Fateh-Moghadam S, Tomandl B, et al. Course of platelet activation and platelet-leukocyte interaction in cerebrovascular ischemia. Stroke. 2006;37(9):2283–7.

13.

Jesurum JT, Fuller CJ, Murinova N, et al. Aspirin's effect on platelet inhibition in migraineurs. Headache. 2012;52(8):1207–18.

14.

Post MC, Thijs V, Herroelen L, Budts WI. Closure of a patent foramen ovale is associated with a decrease in prevalence of migraine. Neurology. 2004;62(8):1439–40.

15.

Morandi E, Anzola GP, Angeli S, et al. Transcatheter closure of patent foramen ovale: a new migraine treatment? J Interv Cardiol. 2003;16(1):39–42.

16.

Wilmshurst PT, Nightingale S, Walsh KP, Morrison WL. Effect on migraine of closure of cardiac right-to-left shunts to prevent recurrence of decompression illness or stroke or for haemodynamic reasons. Lancet. 2000;356(9242):1648–51.

17.

Schwerzmann M, Wiher S, Nedeltchev K, et al. Percutaneous closure of patent foramen ovale reduces the frequency of migraine attacks. Neurology. 2004;62(8):1399–401.

18.

Dowson A, Mullen MJ, Peatfield R, et al. Migraine Intervention with STARFlex Technology (MIST) trial: a prospective, multicenter, double-blind, sham-controlled trial to evaluate the effectiveness of patent foramen ovale closure with STARFlex septal repair implant to resolve refractory migraine headache. Circulation. 2008;117(11):1397–404.

19.

Swartz RH, Kern RZ. Migraine is associated with magnetic resonance imaging white matter abnormalities: a meta-analysis. Arch Neurol. 2004;61(9):1366–8.

20.

Laurell K, Lundstrom E. Migrainous infarction: aspects on risk factors and therapy. Curr Pain Headache Rep. 2012;16(3):255–60.

21.

Metso TM, Tatlisumak T, Debette S, et al. Migraine in cervical artery dissection and ischemic stroke patients. Neurology. 2012;78(16):1221–8.

22.

Sacco S, Ricci S, Carolei A. Migraine and vascular diseases: a review of the evidence and potential implications for management. Cephalalgia. 2012;32(10):785–95.

23.

Schwedt TJ. The migraine association with cardiac anomalies, cardiovascular disease, and stroke. Neurol Clin. 2009;27(2):513–23.

24.

Ryan DP, Ptacek LJ. Episodic neurological channelopathies. Neuron. 2010;68(2):282–92.

25.

Rogawski M. Migraine and epilepsy—shared mechanisms within the family of episodic disorders. In: Noebels JL, Avoli M, Rogawski MA, et al., editors. Jasper's basic mechanisms of the epilepsies [Internet]. 4th ed. Bethesda: National Center for Biotechnology Information (US); 2012. p. 1–17.

26.

Lipton RB, Bigal ME, Diamond M, et al. Migraine prevalence, disease burden, and the need for preventive therapy. Neurology. 2007;68(5):343–9.

27.

Toldo I, Perissinotto E, Menegazzo F, et al. Comorbidity between headache and epilepsy in a pediatric headache center. J Headache Pain. 2010;11(3):235–40.

28.

Silberstein SD, Lipton R, Haut S. Migraine. In: Engel JJ, Pedley TA, editors. Epilepsy: A comprehensive Textbook 2. Philadelphia: Wolters Kluwer Health/Lippincott Williams & Wilkins; 2008. p. 2733–43.

29.

Society HCCotIH. The international classification of headache disorders: 2nd edition. Cephalalgia 2004;24(Suppl. 1):9–160.

30.

Sances G, Guaschino E, Perucca P, et al. Migralepsy: a call for a revision of the definition. Epilepsia. 2009;50(11):2487–96.

31.

Verrotti A, Coppola G, Di Fonzo A, et al. Should "migralepsy" be considered an obsolete concept? A multicenter retrospective clinical/EEG study and review of the literature. Epilepsy Behav. 2011;21(1):52–9.

32.

Panayiotopoulos CP. Visual phenomena and headache in occipital epilepsy: a review, a systematic study and differentiation from migraine. Epileptic Disord. 1999;1(4):205–16.

33.

Kasteleijn-Nolst Trenite D, Parisi P. Migraine in the borderland of epilepsy: "migralepsy" an overlapping syndrome of children and adults? Epilepsia. 2012;53 Suppl 7:20–5.

34.

Parisi P, Striano P, Trenite DG, et al. 'Ictal epileptic headache': recent concepts for new classifications criteria. Cephalalgia. 2012;32(9):723–4.

35.

Belcastro V, Striano P, Pierguidi L, et al. Ictal epileptic headache mimicking status migrainosus: EEG and DWI-MRI findings. Headache. 2011;51(1):160–2.

36.

Parisi P. Why is migraine rarely, and not usually, the sole ictal epileptic manifestation? Seizure. 2009;18(5):309–12.

37.

Belcastro V, Striano P, Kasteleijn-Nolst Trenite DG, et al. Migralepsy, hemicrania epileptica, post-ictal headache and "ictal epileptic headache": a proposal for terminology and classification revision. J Headache Pain. 2011;12(3):289–94.

38.

Fanella M, Fattouch J, Casciato S, et al. Ictal epileptic headache as "subtle" symptom in generalized idiopathic epilepsy. Epilepsia. 2012;53(4):e67–70.

39.

Group HS. Multi-center study on migraine and seizure-related headache in patients with epilepsy. Yonsei Med J. 2010;51(2):219–24.

40.

Bianchin MM, Londero RG, Lima JE, Bigal ME. Migraine and epilepsy: a focus on overlapping clinical, pathophysiological, molecular, and therapeutic aspects. Curr Pain Headache Rep. 2010;14(4):276–83.

41.

Verrotti A, Coppola G, Spalice A, et al. Peri-ictal and inter-ictal headache in children and adolescents with idiopathic epilepsy: a multicenter cross-sectional study. Childs Nerv Syst. 2011;27(9):1419–23.

42.

Ito M, Adachi N, Nakamura F, et al. Characteristics of postictal headache in patients with partial epilepsy. Cephalalgia. 2004;24(1):23–8.

43.

Velioglu SK, Boz C, Ozmenoglu M. The impact of migraine on epilepsy: a prospective prognosis study. Cephalalgia. 2005;25(7):528–35.

44.

Verrotti A, Striano P, Belcastro V, et al. Migralepsy and related conditions: advances in pathophysiology and classification. Seizure. 2011;20(4):271–5.

45.

Parisi P, Piccioli M, Villa MP, et al. Hypothesis on neurophysiopathological mechanisms linking epilepsy and headache. Med Hypotheses. 2008;70(6):1150–4.

46.

Berger M, Speckmann EJ, Pape HC, Gorji A. Spreading depression enhances human neocortical excitability in vitro. Cephalalgia. 2008;28(5):558–62.

47.

Rogawski MA. Antiepileptic drugs and migraine. In: Olesen J RN, editor. Innovative drug development for headache disorders (Frontiers in headache research volume 16): Oxford University Press; 2008. p. 153–78.

48.

D'Amico D. Pharmacological prophylaxis of chronic migraine: a review of double-blind placebo-controlled trials. Neurol Sci. 2010;31 Suppl 1:S23–8.

49.

Welch KM. Brain hyperexcitability: the basis for antiepileptic drugs in migraine prevention. Headache. 2005;45 Suppl 1:S25–32.

50.

Eijkelkamp N, Linley JE, Baker MD, et al. Neurological perspectives on voltage-gated sodium channels. Brain. 2012;135(Pt 9):2585–612.

51.

Lenaerts ME, Oommen KJ, Couch JR, Skaggs V. Can vagus nerve stimulation help migraine? Cephalalgia. 2008;28(4):392–5.

52.

Basic S, Sporis D, Chudy D, et al. The effect of vagus nerve stimulation on migraine in patient with intractable epilepsy: case report. Neurol Sci. 2012.

53.

Schurks M. Genetics of migraine in the age of genome-wide association studies. J Headache Pain. 2012;13(1):1–9.

54.

Polvi A, Siren A, Kallela M, et al. Shared loci for migraine and epilepsy on chromosomes 14q12-q23 and 12q24.2-q24.3. Neurology. 2012;78(3):202–9.

55.

Lebas A G-ME, Guyant-Maréchal L. Epilepsy and familial hemiplegic migraine. Genetic and clinical aspects. In: Parain D GR, Hesdorffer D, Ryvlin P, editor. Epilepsy and migraine: John Libby Eurotext; 2009.

56.

Vikelis M, Rapoport AM. Role of antiepileptic drugs as preventive agents for migraine. CNS Drugs. 2010;24(1):21–33.

57.

Pelzer N, Stam AH, Haan J, et al. Familial and sporadic hemiplegic migraine: diagnosis and treatment. Curr Treat Options Neurol. 2012.

58.

Ramsay RE, Rowan AJ, Pryor FM. Special considerations in treating the elderly patient with epilepsy. Neurology. 2004;62(5 Suppl 2):S24–9.

59.

Hesdorffer DC, Logroscino G, Benn EK, et al. Estimating risk for developing epilepsy: a population-based study in Rochester, Minnesota. Neurology. 2011;76(1):23–7.

60.

So EL, Annegers JF, Hauser WA, et al. Population-based study of seizure disorders after cerebral infarction. Neurology. 1996;46(2):350–5.

61.

Ribacoba-Montero R, Pujols-Castillo Y, Vallina-Garcia MI, et al. [Clinical epidemiological study of vascular epilepsy]. Rev Neurol. 2007;45(12):719–24.

62.

Benbir G, Ince B, Bozluolcay M. The epidemiology of post-stroke epilepsy according to stroke subtypes. Acta Neurol Scand. 2006;114(1):8–12.

63.

De Reuck J, Goethals M, Vonck K, Van Maele G. Clinical predictors of late-onset seizures and epilepsy in patients with cerebrovascular disease. Eur Neurol. 2005;54(2):68–72.

64.

Lossius MI, Ronning OM, Slapo GD, et al. Poststroke epilepsy: occurrence and predictors–a long-term prospective controlled study (Akershus Stroke Study). Epilepsia. 2005;46(8):1246–51.

65.

Lamy C, Domigo V, Semah F, et al. Early and late seizures after cryptogenic ischemic stroke in young adults. Neurology. 2003;60(3):400–4.

66.

De Reuck J, De Groote L, Van Maele G. Single seizure and epilepsy in patients with a cerebral territorial infarct. J Neurol Sci. 2008;271(1–2):127–30.

67.

Procaccianti G, Zaniboni A, Rondelli F, et al. Seizures in acute stroke: incidence, risk factors and prognosis. Neuroepidemiology. 2012;39(1):45–50.

68.

Jung S, Schindler K, Findling O, et al. Adverse effect of early epileptic seizures in patients receiving endovascular therapy for acute stroke. Stroke. 2012;43(6):1584–90.

69.

De Reuck J, De Clerck M, Van Maele G. Vascular cognitive impairment in patients with late-onset seizures after an ischemic stroke. Clin Neurol Neurosurg. 2006;108(7):632–7.

70.

Naidech AM, Kreiter KT, Janjua N, et al. Phenytoin exposure is associated with functional and cognitive disability after subarachnoid hemorrhage. Stroke. 2005;36(3):583–7.

71.

Cleary P, Shorvon S, Tallis R. Late-onset seizures as a predictor of subsequent stroke. Lancet. 2004;363(9416):1184–6.

72.

Velioglu SK, Ozmenoglu M, Boz C, Alioglu Z. Status epilepticus after stroke. Stroke. 2001;32(5):1169–72.

73.••

Ryvlin P, Montavont A, Nighoghossian N. Optimizing therapy of seizures in stroke patients. Neurology. 2006;67(12 Suppl 4):S3–9.Details the reasoning for choosing a particular antiepileptic drug according to the levels of evidence of the literature.

74.

Gilad R. Management of seizures following a stroke: what are the options? Drugs Aging. 2012;29(7):533–8.

75.

Menon B, Shorvon SD. Ischaemic stroke in adults and epilepsy. Epilepsy Res. 2009;87(1):1–11.

76.

Arain AM, Abou-Khalil BW. Management of new-onset epilepsy in the elderly. Nat Rev Neurol. 2009;5(7):363–71.

77.

Rowan AJ, Ramsay RE, Collins JF, et al. New onset geriatric epilepsy: a randomized study of gabapentin, lamotrigine, and carbamazepine. Neurology. 2005;64(11):1868–73.

78.

Saetre E, Perucca E, Isojarvi J, et al. An international multicenter randomized double-blind controlled trial of lamotrigine and sustained-release carbamazepine in the treatment of newly diagnosed epilepsy in the elderly. Epilepsia. 2007;48(7):1292–302.
Disclosure
Dr. Aida Rodriguez-Sainz reported no conflicts of interest relevant to this article.
Dr. Ana Pinedo-Brochado reported no conflicts of interest relevant to this article.
Dr. Jose L. Sánchez-Menoyo reported no conflicts of interest relevant to this article.
Dr. Javier Ruiz-Ojeda reported no conflicts of interest relevant to this article.
Dr. Ines Escalza-Cortina reported no conflicts of interest relevant to this article.
Dr. Juan Carlos Garcia-Monco reported no conflicts of interest relevant to this article.
About this article
Cite this article
Rodriguez-Sainz, A., Pinedo-Brochado, A., Sánchez-Menoyo, J.L. et al. Migraine, Stroke and Epilepsy: Underlying and Interrelated Causes, Diagnosis and Treatment. Curr Treat Options Cardio Med 15, 322–334 (2013). https://doi.org/10.1007/s11936-013-0236-7
Keywords
Stroke

Migraine

Epilepsy

Seizures

Vascular epilepsy