Abstract
Purpose of Review
Occipital neuralgia is a painful condition that affects the posterior aspect of the head and can be difficult to distinguish from other common forms of headaches. This article reviews the anatomy, pathophysiology, clinical presentation, differential diagnosis, diagnostic testing, and management approaches for occipital neuralgia.
Recent Findings
Non-pharmacological treatments aim to alleviate muscle tension and improve posture. Acupuncture shows some promise. The occipital nerve block is considered the first line in a minimally invasive intervention, but the duration of relief may be short term. An onabotulinum toxin A injection may improve the sharp but not the dull component of the pain of occipital neuralgia. Radiofrequency ablation and occipital nerve stimulation may provide effective long-term relief in refractory patients. Surgical decompression, neurotomies, and neurolysis are last-resort treatment options.
Summary
Occipital neuralgia is a debilitating condition that can be difficult to treat. Studies with larger sample sizes and randomized control trials are needed to further determine the effectiveness and safety of different therapies.
Access options
Buy single article
Instant access to the full article PDF.
USD 39.95
Price excludes VAT (USA)
Tax calculation will be finalised during checkout.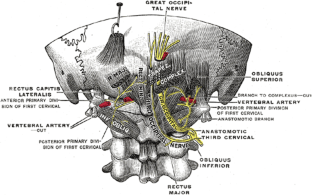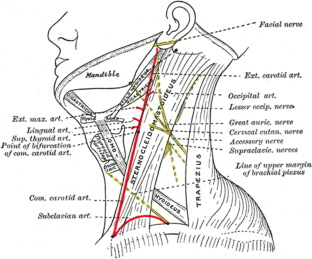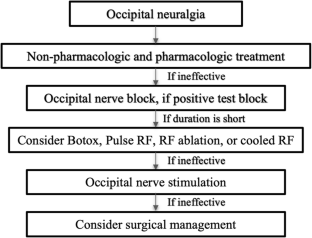 References
Papers of particular interest, published recently, have been highlighted as: • Of importance •• Of major importance
Headache Classification Committee of the International Headache Society (IHS) The International Classification of Headache Disorders, 3rd edition. Cephalalgia. 2018; 38(1):1-211.

Vanelderen P, Lataster A, Levy R, Mekhail N, van Kleef M, Zundert V. Occipital neuralgia. Pain Pract. 2010;10:137–44.

Cesmebasi A, Muhleman MA, Hulsberg P, Gielecki J, Matusz P, Tubbs RS, et al. Occipital neuralgia: anatomic considerations. Clin Anat. 2015;28:101–8.

Dougherty C. Occipital neuralgia. Curr Pain Headache Rep. 2014;18(5):411.

Hoppenfeld JD. Cervical facet arthropathy and occipital neuralgia: headache culprits. Curr Pain Headache Rep. 2010;14:418–23.

Cornely C, Fischer M, Ingianni G, Isenmann S. Greater occipital nerve neuralgia caused by pathological arterial contact: treatment by surgical decompression. Headache. 2011;51:609–12.

Conroy E, Laing A, Kenneally R, Poyton AR. C1 lateral mass screw-induced occipital neuralgia: a report of two cases. EurSpine J. 2010;19:474–6.

Hammond SR, Danta G. Occipital neuralgia. Clin Exp Neurol. 1978;15:258–70.

Marshall Z, Vardeh D. Giant cell arteritis presenting as lesser occipital neuralgia (P6.103). Neurology. 2016;86(16 Supplement):P6.103.

Bogduk N. The neck and headaches. Neurol Clin. 2014;32(2):471–87.

Barmherzig R, Kingston W. Occipital neuralgia and cervicogenic headache: diagnosis and management. Current neurology and neuroscience reports. 2019;19(5):1–8. A review article that describes the anatomy, clinical features, diagnostic considerations, and management of occipital neuralgia.

Narouze S. Occipital neuralgia diagnosis and treatment: the role of ultrasound. Headache. 2016;56(4):801–7. An article describing the role of ultrasound when performing occipital nerve blocks. The author suggests the ultrasound guidance allows for a more accurate performance of an occipital nerve block at the level of entrapment rather than presumed anatomical site.

Doddamani R, Meena R, Sawarker D, Aggarwal D, Chandra P. Management options in occipital neuralgia: a review. J Peripher Nerve Surg. 2020;4:7–14. A review article describes the various treatment options and their efficacy in the treatment of occipital neuralgia.

López-Soto PJ, Bretones-García JM, Arroyo-García V, García-Ruiz M, Sánchez-Ossorio E, Rodríguez-Borrego MA. Occipital neuralgia: a noninvasive therapeutic approach. Rev Latino-Am Enfermagem. 2018;26:e3067.

Yun JM, Lee SH, Cho JH, Kim KW, Ha IH. The effects of acupuncture on occipital neuralgia: a systematic review and meta-analysis. BMC Complement Med Ther. 2020;20(1):171. A systematic review on the efficacy of acupuncture in the treatment of occipital neuralgia. The authors suggest that acupuncture treatment showed significant effects compared to control group.

Ghaly RF, Plesca A, Candido KD, Knezevic NN. Transcutaneous electrical nerve stimulation in treatment of occipital neuralgia: a case report. A A Pract. 2018;11(1):4–7.

Nguyen JP, Nizard J, Kuhn E, Carduner F, Penverne F, VerleysenRobin MC, et al. A good preoperative response to transcutaneous electrical nerve stimulation predicts a better therapeutic effect of implanted occipital nerve stimulation in pharmacologically intractable headaches. Neurophysiol Clin. 2016;46(1):69–75.

Viswanath O, Urits I, Jones MR, Peck JM, Kochanski J, Hasegawa M, et al. Membrane stabilizer medications in the treatment of chronic neuropathic pain: a comprehensive review. Curr Pain Headache Rep. 2019;23(6):37. A review article evaluating the efficacy of membrane stabilizer medications in the treatment of chronic neuropathic pain. The authors suggest individualized multimodal therapy to patients who suffer from chronic neuropathic pain.

Urits I, Peck J, Orhurhu MS, Wolf J, Patel R, Orhurhu V, et al. Off-label antidepressant use for treatment and management of chronic pain: evolving understanding and comprehensive review. Curr Pain Headache Rep. 2019;23(9):66. A review article evaluating the off-label indications for antidepressants in the treatment of chronic pain.

Trescot AM. Headache management in an interventional pain practice. Pain Physician. 2000;3(2):197–200.

Choi I, Jeon SR. Neuralgias of the head: occipital neuralgia. J Korean Med Sci. 2016;31(4):479–88.

Martelletti P, van Suijlekom H. Cervicogenic headache. CNS Drugs. 2004;18(12):793–805.

Hayes WJ, Hoffmann C, Jacobson P, Kotschevar C, Kappes JA, Berendse J. Patient case report: memantine for the treatment of occipital neuralgia. Clin Neuropharmacol. 2020;43(6):198–200.

Leimer EM, Koutalianos E, Bhullar R, Argoff CE. CRGP monoclonal antibody therapy for the treatment of occipital neuralgia in a patient with known migraine. Pain Med. 2020;21(7):1516–8.

Juškys R, Šustickas G. Effectiveness of treatment of occipital neuralgia using the nerve block technique: a prospective analysis of 44 patients. Acta Med Litu. 2018;25(2):53–60.

Shim JH, Ko SY, Bang MR, Jeon WJ, Cho SY, Yeom JH, et al. Ultrasound-guided greater occipital nerve block for patients with occipital headache and short term follow up. Korean J Anesthesiol. 2011;61(1):50–4.

Kastler A, Onana Y, Comte A, Attyé A, Lajoie JL, Kastler B. A simplified CT-guided approach for greater occipital nerve infiltration in the management of occipital neuralgia. Eur Radiol. 2015;25(8):2512–8.

Kastler A, Perolat R, Kastler B, Maindet-Dominici C, Fritz J, Benabid AL, et al. Greater occipital nerve infiltration under MR guidance: feasibility study and preliminary results. Eur Radiol. 2018;28(2):886–93.

Elmofty D Occipital nerve block complications In: Anitescu A, Benzon HT, Wallace MS, Eds. Challenging cases and complication management in pain medicine, Springer, 2018 pp. 295-298.

Taylor M, Silva S, Cottrell C. Botulinum toxin type-A (BOTOX) in the treatment of occipital neuralgia: a pilot study. Headache. 2008;48(10):1476–81.

Williams KA, Lawson RM, Perurena OH, Coppin JD. Management of chronic migraine and occipital neuralgia in post 9/11 combat veterans. Mil Med. 2019;184(7-8):e207–11. A retrospective chart review to evaluate the effectiveness of using occipital blocks and Botox as dual therapy for reducing headaches frequency with chronic migraines, occipital neuralgia, and traumatic brain injury or neck trauma. The authors report a significant reduction in the number of headache days per month after dual therapy.

Finiels PJ, Batifol D. The treatment of occipital neuralgia: review of 111 cases. Neurochirurgie. 2016;62(5):233–40.

Abd-Elsayed A, Nguyen S, Fiala K. Radiofrequency ablation for treating headache. Curr Pain Headache Rep. 2019;23(3):18.

Abd-Elsayed A, Falls C, Luo S. Radiofrequency ablation for treating headache: a follow-up study. Curr Pain Headache Rep. 2020;24(4):15.

Abd-Elsayed A. The ablation technique for treating migraine headache. Curr Pain Headache Rep. 2020;24(6):29.

Hoffman LM, Abd-Elsayed A, Burroughs TJ, Sachdeva H. Treatment of occipital neuralgia by thermal radiofrequency ablation. Ochsner J. 2018;18(3):209–14.

Byrd D, Mackey S. Pulsed radiofrequency for chronic pain. Curr Pain Headache Rep. 2008;12(1):37–41.

Choi HJ, Oh IH, Choi SK, Lim YJ. Clinical outcomes of pulsed radiofrequency neuromodulation for the treatment of occipital neuralgia. J Korean Neurosurg Soc. 2012;51(5):281–5.

Cohen SP, Peterlin BL, Fulton L, Neely ET, Kurihara C, Gupta A, et al. Randomized, double-blind, comparative-effectiveness study comparing pulsed radiofrequency to steroid injections for occipital neuralgia or migraine with occipital nerve tenderness. Pain. 2015;156(12):2585–94.

Vu T, Chhatre A. Cooled radiofrequency ablation for bilateral greater occipital neuralgia. Case Rep Neurol Med. 2014:257373.

Kastler A, Attyé A, Maindet C, Nicot B, Gay E, Kastler B, et al. Greater occipital nerve cryoneurolysis in the management of intractable occipital neuralgia. J Neuroradiol. 2018;45(6):386–90.

Sweet JA, Mitchell LS, Narouze S, Sharan AD, Falowski SM, Schwalb JM, et al. Occipital nerve stimulation for the treatment of patients with medically refractory occipital neuralgia: congress of neurological surgeons systematic review and evidence-based guideline. Neurosurgery. 2015;77(3):332–41.

Salmasi V, Olatoye OO, Terkawi AS, Hah JM, Ottestad E, Pingree M. Peripheral nerve stimulation for occipital neuralgia. Pain Med. 2020;21(Suppl 1):S13–7.

Raoul S, Nguyen JM, Kuhn E, de Chauvigny E, Lejczak S, Nguyen JP, et al. Efficacy of occipital nerve stimulation to treat refractory occipital headaches: a single-institution study of 60 patients. Neuromodulation. 2020;23(6):789–95. This article provides result of a large series that suggest that occipital nerve stimulation is effective in treating various type of pain and headaches localized in the occipital region.

Jose A, Nagori SA, Chattopadhyay PK, Roychoudhury A. Greater occipital nerve decompression for occipital neuralgia. J Craniofac Surg. 2018;29(5):e518–21.

McNutt S, Hallan DR, Rizk E. Evaluating the evidence: is neurolysis or neurectomy a better treatment for occipital neuralgia? Cureus. 2020;12(11):e11461. A systematic review of the literature comparing neurolysis to neurectomy in the treatment for occipital neuralgia.
Ethics declarations
Conflict of Interest
Wenyu Pan, MD, Joanna Peng, MD, and Dalia H. Elmofty, MD, declare no conflict of interest.
Human and Animal Rights and Informed Consent
This article does not contain any studies with human or animal subjects performed by any of the authors.
Additional information
Publisher's Note
Springer Nature remains neutral with regard to jurisdictional claims in published maps and institutional affiliations.
This article is part of the Topical Collection on Neuropathic Pain
About this article
Cite this article
Pan, W., Peng, J. & Elmofty, D. Occipital Neuralgia. Curr Pain Headache Rep 25, 61 (2021). https://doi.org/10.1007/s11916-021-00972-1
Accepted:

Published:

DOI: https://doi.org/10.1007/s11916-021-00972-1
Keywords
Occipital neuralgia

Nerve block

Neuropathic pain

Headache

Radiofrequency ablation

Peripheral nerve stimulation