Abstract
Patients with visual snow complain of uncountable flickering tiny dots in the entire visual field similar to the view of a badly tuned analogue TV channel (TV snow). The symptoms are often continuous and can persist over years. This condition is grouped among the persistent visual phenomena in migraine, although it clinically presents a unique entity distinct from persistent migraine aura or migraine aura status. Here, we review the recent literature leading to the identification of the visual snow syndrome. The additional visual and non-visual symptoms are described in detail, and criteria are presented for future studies. Using these criteria, the relationship to migraine and typical migraine aura was recently evaluated. Further, patients with visual snow differ from controls in respect of hypermetabolism in the supplementary visual cortex (lingual gyrus). This provides evidence that visual snow, despite being purely subjective in the individual patient, has a clear biological basis. The area of hypermetabolism overlaps with the functional correlates of photophobia in migraine supporting the close relationship of migraine and visual snow.
This is a preview of subscription content, log in to check access.
Access options
Buy single article
Instant access to the full article PDF.
US$ 39.95
Tax calculation will be finalised during checkout.
Subscribe to journal
Immediate online access to all issues from 2019. Subscription will auto renew annually.
US$ 99
Tax calculation will be finalised during checkout.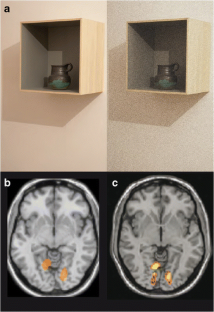 Abbreviations
VS:

Visual snow

[18F]-FDG:

[18F]-2-fluoro-2-deoxy-D-glucose

PET:

Positron emission tomography
References
Papers of particular interest, published recently, have been highlighted as: • Of importance •• Of major importance
1.•

Simpson JC, Goadsby PJ, Prabhakar P. Positive persistent visual symptoms (visual snow) presenting as a migraine variant in a 12-year-old girl. Pediatr Neurol. 2013;49(5):361–3. This is a very detailed description of a young girl with visual snow. It shows that even young children can be affected, and it illustrates clearly the high impact on quality of life.

2.

Headache Classification Committee of the International Headache Society (IHS). The international classification of headache disorders: 3rd edition (beta version). Cephalalgia. 2013;33(9):629–808.

3.

Liu GT, Schatz NJ, Galetta SL, Volpe NJ, Skobieranda F, Kosmorsky GS. Persistent positive visual phenomena in migraine. Neurology. 1995;45(4):664–8.

4.

Wang YF, Fuh JL, Chen WT, Wang SJ. The visual aura rating scale as an outcome predictor for persistent visual aura without infarction. Cephalalgia. 2008;28(12):1298–304.

5.

Eriksen MK, Thomsen LL, Olesen J. The Visual Aura Rating Scale (VARS) for migraine aura diagnosis. Cephalalgia. 2005;25(10):801–10.

6.

Chen WT, Lin YY, Fuh JL, Hamalainen MS, Ko YC, Wang SJ. Sustained visual cortex hyperexcitability in migraine with persistent visual aura. Brain. 2011;134(Pt 8):2387–95.

7.

Lashley KS. Patterns of cerebral integration indicated by the scotoma of migraine. Arch Neurol Psychiatr. 1941;42.

8.•

Hansen JM, Baca SM, Vanvalkenburgh P, Charles A. Distinctive anatomical and physiological features of migraine aura revealed by 18 years of recording. Brain. 2013;136(Pt 12):3589–95. This work shows the variability of typical migraine aura in a sufferer who had experienced and recorded more than 1000 attacks of migraine aura. The attacks were all very similar and clearly different from visual snow.

9.

Leao AAP. Spreading depression of activity in cerebral cortex. J Neurophysiol. 1944;7:359–90.

10.

Hadjikhani N, Sanchez Del Rio M, Wu O, Schwartz D, Bakker D, Fischl B, et al. Mechanisms of migraine aura revealed by functional MRI in human visual cortex. Proc Natl Acad Sci U S A. 2001;8:4687–92.

11.••

Schankin CJ, Maniyar FH, Digre KB, Goadsby PJ. 'Visual snow'—a disorder distinct from persistent migraine aura. Brain. 2014;137(Pt 5):1419–28. This study presents in detail the so far largest number of patients with visual snow. In addition to describing the phenotype of the visual snow syndrome consisting of additional visual symptoms, this work shows that visual snow typically does not start with headache or typical migraine aura and thus is likely different from persistent migraine aura. Criteria for the visual snow syndrome are presented.

12.

Critchley M. Types of visual perseveration: "palinopsia" and "illusory visual spread". Brain. 1951;74(3):267–99.

13.

Tyler CW. Some new entoptic phenomena. Vis Res. 1978;12:1633–9.

14.

Sinclair SH, Azar-Cavanagh M, Soper KA, Tuma RF, Mayrovitz HN. Investigation of the source of the blue field entoptic phenomenon. Invest Ophthalmol Vis Sci. 1989;30(4):668–73.

15.

von Helmholtz H. Verschiedene subjective Erscheinungen. Handbuch der Physiologischen Optik. 2nd ed. Hamburg: Verlag von Leopold Voss; 1896. p. 572.

16.••

Schankin CJ, Maniyar FH, Sprenger T, Chou DE, Eller M, Goadsby PJ. The relation between migraine, typical migraine aura and "visual snow". Headache. 2014;54(6):957–66. This work investigates the impact of migraine on visual snow. Having migraine results in a worsened visual snow syndrome by being associated with a higher frequency of additional visual symptoms. In contrast, typical migriane aura does not show a correlation suggesting some pathophysiological relevance. Using the criteria for the visual snow syndrome (see reference 11), hypermetabolism in the lingual gyrus could be demonstrated.

17.

Afridi SK, Matharu MS, Lee L, Kaube H, Friston KJ, Frackowiak RS, et al. A PET study exploring the laterality of brainstem activation in migraine using glyceryl trinitrate. Brain. 2005;128(Pt 4):932–9.

18.

Weiller C, May A, Limmroth V, Juptner M, Kaube H, Schayck RV, et al. Brain stem activation in spontaneous human migraine attacks. Nat Med. 1995;1(7):658–60.

19.

Vanagaite J, Pareja JA, Storen O, White LR, Sand T, Stovner LJ. Light-induced discomfort and pain in migraine. Cephalalgia. 1997;17(7):733–41.

20.

Boulloche N, Denuelle M, Payoux P, Fabre N, Trotter Y, Geraud G. Photophobia in migraine: an interictal PET study of cortical hyperexcitability and its modulation by pain. J Neurol Neurosurg Psychiatry. 2010;81(9):978–84.

21.••

Denuelle M, Boulloche N, Payoux P, Fabre N, Trotter Y, Geraud G. A PET study of photophobia during spontaneous migraine attacks. Neurology. 2011;76(3):213–8. The authors demonstrate that the lingual gyrus and cuneus might be associated with photophobia in migraine. The similarity to the distribution of hypermetabolism in visual snow supports the clinical and pathophysiological overlap of visual snow and migraine.

22.

Maniyar FH, Sprenger T, Schankin C, Goadsby PJ. Photic hypersensitivity in the premonitory phase of migraine—a positron emission tomography study. Eur J Neurol. 2014;21(9):1178–83.

23.

Brodmann K. Vergleichende Lokalisationslehre der Großhirnrinde : in ihren Prinzipien dargestellt auf Grund des Zellenbaues. Johann Ambrosius Barth Verlag 1909.
Acknowledgments
CJS was supported by the German Research Foundation [SCHA 1676/1-1] and the Friedrich Baur Foundation of the University of Munich [58/14].
Compliance with Ethics Guidelines
ᅟ
Conflict of Interest
Christoph J. Schankin: travel grant by Allergan and Boehringer Ingelheim and speaking honorarium by Boehringer Ingelheim and Novartis.
Peter J. Goadsby: Dr. Goadsby reports grants and personal fees from Allergan, grants and personal fees from eNeura, personal fees from Autonomic Technologies Inc, grants and personal fees from Amgen, personal fees from Bristol-Myers Squibb, personal fees from AlderBio, personal fees from Pfizer, personal fees from Zogenix, personal fees from Nevro Corp, personal fees from Impax, personal fees from Dr. Reddy, personal fees from Zosano, personal fees from CoLucid, personal fees from Eli Lilly, personal fees from Medtronic, personal fees from Avanir, personal fees from Gore, personal fees from Ethicon, personal fees from Heptares, personal fees from NuPathe, personal fees from Ajinomoto, personal fees from Teva, outside the submitted work.
Human and Animal Rights and Informed Consent
This article does not contain any studies with human or animal subjects performed by any of the authors.
Additional information
This article is part of the Topical Collection on Uncommon and/or Unusual Headaches and Syndromes
About this article
Cite this article
Schankin, C.J., Goadsby, P.J. Visual Snow—Persistent Positive Visual Phenomenon Distinct from Migraine Aura. Curr Pain Headache Rep 19, 23 (2015). https://doi.org/10.1007/s11916-015-0497-9
Keywords
Visual snow

Migraine

Aura

FDG PET

Persistent visual phenomena

Headache