Abstract
Sensory innervation to the eye and periocular area arises from the ophthalmic branch of the trigeminal nerve. Thus, ocular, orbital, and systemic disorders may produce head pain with ocular signs and symptoms. Whereas some of these entities have characteristic diagnostic features, others mimic primary headache disorders such as migraine and cluster headache. This article reviews common ocular and neuro-ophthalmic conditions that are accompanied by pain in or near the eye.
Access options
Buy single article
Instant access to the full article PDF.
USD 39.95
Price excludes VAT (USA)
Tax calculation will be finalised during checkout.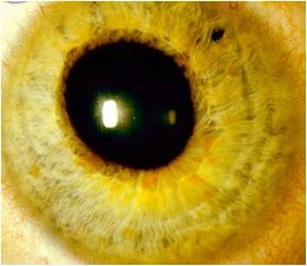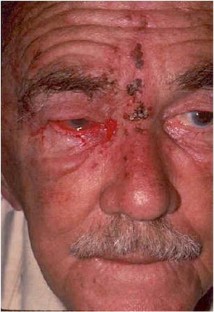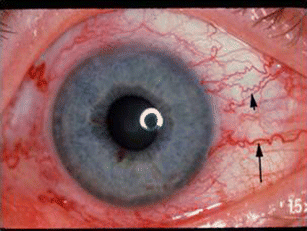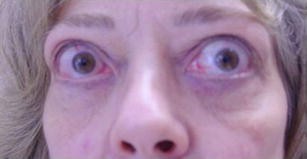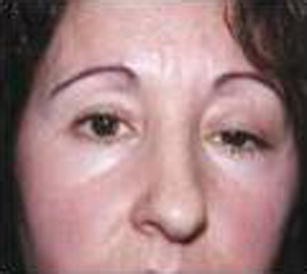 References
Papers of particular interest, published recently, have been highlighted as: • Of importance •• Of major importance
Wolfe F, Michaud K: Prevalence, risk, and risk factors for oral and ocular dryness with particular emphasis on rheumatoid arthritis. J Rheumatol 2008, 35:1023–1030.

Levinson BA, Rapuano CJ, Cohen EJ, et al.: Referrals to the Wills Eye Institute Cornea Service after laser in situ keratomileusis: reasons for patient dissatisfaction. J Cataract Refract Surg 2008, 34:32–39.

Martin TM, Smith JR, Rosenbaum JT: Anterior uveitis: current concepts of pathogenesis and interactions with the spondyloarthropathies. Curr Opin Rheumatol 2002, 14:337–341.

Holland GN, Stiehm ER: Special considerations in the evaluation and management of uveitis in children. Am J Ophthalmol 2003, 135:867–878.

Hooper C, McCluskey P: Intraocular inflammation: its causes and investigations. Curr Allergy Asthma Rep 2008, 8:331–338.

Mendes D, Correia M, Barbedo M, et al.: Behçet's disease: a contemporary review. J Autoimmun 2009, 32:178–188.

Kale N, Agaoglu J, Icen M, et al.: The presentation of headache in neuro-Behçet's disease: a case-series. Headache 2009, 49:467–470.

Lee DA, Higginbotham EJ: Glaucoma and its treatment: a review. Am J Health Syst Pharm 2005, 62:691–699.

• Fraunfelder FW, Fraunfelder FT, Keates EU: Topiramate-associated acute, bilateral secondary angle-closure glaucoma. Ophthalmology 2004, 111:109–111. This article is a "must read" for anyone prescribing topiramate.

Ang LP, Ang LP: Current understanding of the treatment and outcome of acute primary angle-closure glaucoma: an Asian perspective. Ann Acad Med Singapore 2008, 37:210–215.

Whitley JR: A 70-year-old woman with shingles: review of herpes zoster. JAMA 2009, 302:73–80.

Cunningham ET Jr: Diagnosing and treating herpetic anterior uveitis. Ophthalmology 2000, 107:2129–2130.

Johnson RW: Herpes zoster and postherpetic neuralgia: a review of the effects of vaccination. Aging Clin Exp Res 2009, 21:236–243.

• Gordon LK: Orbital inflammatory disease: a diagnostic and therapeutic challenge. Eye 2006, 20:1196–1206. OID arises from nonspecific inflammation and specific pathological processes. This article provides a framework for the evaluation and management of patients with OID and discusses emerging immunotherapies for these disorders.

Costa RM, Dumitrascu OM, Gordon LK: Orbital myositis: diagnosis and management. Curr Allergy Asthma Rep 2009, 9:316–323.

Perry SR, Rootman J, White VA: The clinical and pathologic constellation of Wegener granulomatosis of the orbit. Ophthalmology 1997, 104:683–694.

Swamy BN, McCluskey P, Nemet A, et al.: Idiopathic orbital inflammatory syndrome: clinical features and treatment outcomes. Br J Ophthalmol 2007, 91:1667–1670.

Yuen SJ, Rubin PA: Idiopathic orbital inflammation: distribution, clinical features, and treatment outcome. Arch Ophthalmol 2003, 121:491–499.

Smoker WR, Gentry LR, Yee NK, et al.: Vascular lesions of the orbit: more than meets the eye. Radiographics 2008, 28:185–204.

Feiner L, Bennett J, Volpe NJ: Cavernous sinus fistulas: carotid cavernous fistulas and dural arteriovenous malformations. Curr Neurol Neurosci Rep 2003, 3:415–420.

Turner RD, Gonugunta V, Kelly ME, et al.: Marginal sinus arteriovenous fistulas mimicking carotid cavernous fistulas: diagnostic and therapeutic considerations. Am J Neuroradiol 2007, 28:1915–1918.

Kloek CE, Rubin PA: Role of inflammation in orbital cellulitis. Int Ophthalmol Clin 2006, 46:57–68.

Sridhara SR, Paragache G, Panda NK, Chakrabarti A: Mucormycosis in immunocompetent individuals: an increasing trend. J Otolaryngol 2005, 34:402–406.

Bilyk JR: Periocular infection. Curr Opin Ophthalmol 2007, 18:414–423.

McCarty ML, Wilson MW, Fleming JC, et al.: Manifestations of fungal cellulitis of the orbit in children with neutropenia and fever. Ophthal Plast Reconstr Surg 2004, 20:217–223.

Eckstein AK, Johnson KT, Thamos M, et al.: Current insights into the pathogenesis of Graves' orbitopathy. Horm Metab Res 2009, 41:456–464.

Vannucchi G, Campi I, Covelli D, et al.: Graves' orbitopathy activation after radioactive iodine therapy with and without steroid prophylaxis. J Clin Endocrinol Metab 2009, 94:3381–3386.

Träsk F, Tallstedt L, Abraham-Nordling M, et al.: Thyroid-associated ophthalmopathy after treatment for Graves' hyperthyroidism with antithyroid drugs or iodine-131. J Clin Endocrinol Metab 2009, 94:3700–3707.

• Stiebel-Kalish H, Robenshtok E, Hasanreisoglu M, et al.: Treatment modalities for Graves' ophthalmopathy: systematic review and metaanalysis. J Clin Endocrinol Metab 2009, 94:2708–2716. The nonsurgical treatment of TED is controversial. The authors systematically analyzed randomized trials of medications and radiotherapy in Graves' ophthalmopathy.

Arnold AC: Visual field defects in the optic neuritis treatment trial: central vs peripheral, focal vs global. Am J Ophthalmol 1999, 128:632–634.

Protti A, Spreafico C, Frigerio R, et al.: Optic neuritis: diagnostic criteria application in clinical practice. Neurol Sci 2004, 25(Suppl 3):S296–S297.

Agostoni E, Frigerio R, Protti A: Controversies in optic neuritis pain diagnosis. Neurol Sci 2005, 26(Suppl 2):S75–S78.

Swartz NG, Beck RW, Savino PJ, et al.: Pain in anterior ischemic optic neuropathy. J Neuroophthalmol 1995, 15:9–10.

Beck RW, Trobe JD, Moke PS, et al.: High- and low-risk profiles for the development of multiple sclerosis within 10 years after optic neuritis: experience of the optic neuritis treatment trial. Arch Ophthalmol 2003, 121:944–949.

Pareja JA, Sánchez del Río M: Primary trochlear headache and other trochlear painful disorders. Curr Pain Headache Rep 2006, 10:316–320.

Yanguela J, Sanchez-del-Rio M, Bueno A, et al.: Primary trochlear headache: a new cephalgia generated and modulated in the trochlear region. Neurology 2004, 62:1134–1140.

Kupersmith MJ, Heller G, Cox TA: Magnetic resonance angiography and clinical evaluation of third nerve palsies and posterior communicating artery aneurysms. J Neurosurg 2006, 105:228–234.

Jacobson DM: Pupil involvement in patients with diabetes-associated oculomotor nerve palsy. Arch Ophthalmol 1998, 116:723–727.

Jacobson DM: Relative pupil-sparing third nerve palsy: etiology and clinical variables predictive of a mass. Neurology 2001, 56:797–798.

•• Murad-Kejbou S, Eggenberger E: Pituitary apoplexy: evaluation, management, and prognosis. Curr Opin Ophthalmol 2009, 20:456–461. Pituitary tumor apoplexy is an emergency, as the ensuing subarachnoid hemorrhage may be fatal. This article reviews the topic comprehensively, including excellent illustrations.

Semple PL, Jane JA Jr, Laws ER Jr: Clinical relevance of precipitating factors in pituitary apoplexy. Neurosurgery 2007, 61:956–961.

•• Caplan LR: Dissections of brain-supplying arteries. Nat Clin Pract Neurol 2008, 4:34–42. Imaging technology has enhanced the ability to diagnose arterial dissections. The pathogenesis, presenting symptoms and signs, treatment, and prognosis of carotid, vertebral, and intracranial dissection are discussed.

Queseshi AI, Janardhan V, Hanel RA, Lanzino G: Comparison of endovascular and surgical treatments for intracranial aneurysms: an evidence-based review. Lancet Neurol 2007, 6:816–825.

•• Friedman DI: Idiopathic intracranial hypertension. Curr Pain Headache Rep 2007, 11:62–68.PTC syndrome may be idiopathic or from a secondary cause. The etiologies, diagnostic features, evaluation, and treatment strategies are reviewed.

Wall M, George D: Idiopathic intracranial hypertension. A prospective study of 50 patients. Brain 1991, 114:155–180.

Brodsky MC, Vaphiades M: Magnetic resonance imaging in pseudotumor cerebri. Ophthalmology 1998, 105:1686–1693.

•• Schwedt TJ, Dodick DW, Caselli RJ: Giant cell arteritis. Curr Pain Headache Rep 2006, 10:415–420. GCA is a common systemic vasculitis affecting elderly individuals. This review summarizes the epidemiology, symptoms and signs, laboratory testing, and treatment of this disorder.

Melson MR, Weyland CM, Newman NJ, Biousse V: The diagnosis of giant cell arteritis. Rev Neurol Dis 2007, 4:128–142.

Breuer GS, Nesher R, Nesher G: Negative temporal artery biopsies: eventual diagnoses and features of patients with biopsy-negative giant cell arteritis compared to patients without arteritis. Clin Exp Rheumatol 2008, 26:1103–1106.

Niederkohr RD, Levin LA: Management of the patient with suspected temporal arteritis: a decision-analytic approach. Ophthalmology 2005, 112:744–756.
Acknowledgment
This work was supported by the National Eye Institute 1K23EY015525 and a Research to Prevent Blindness Challenge Grant (Dr. Friedman).
Disclosure
No potential conflicts of interest relevant to this article were reported.
About this article
Cite this article
Friedman, D.I., Gordon, L.K. & Quiros, P.A. Headache Attributable to Disorders of the Eye. Curr Pain Headache Rep 14, 62–72 (2010). https://doi.org/10.1007/s11916-009-0088-8
Published:

Issue Date:

DOI: https://doi.org/10.1007/s11916-009-0088-8
Keywords
Ocular pain

Trochleitis

Oculomotor nerve

Orbit

Inflammation