Abstract
Purpose of Review
Transcranial magnetic stimulation (TMS) is a method of Non-Invasive Brain Stimulation that is based on electro-physical principles discovered by Michael Faraday. A TMS device is made of one or two copper coils, positioned superficially to a site of interest in the brain, to non-invasively produce a brief magnetic pulse to an estimated depth from the surface of the scalp with the following axonal depolarization. This axonal depolarization activates cortical and subcortical networks with multiple effects. There are different methods of TMS used, all with different mechanisms of action. TMS is well tolerated with very few side effects.
Recent Findings
TMS is now approved for major depression disorder and obsessive-compulsive disorder. There is significant data to consider approval of TMS for many neurological disorders. This is a review of the uses of TMS in diverse neurological conditions, including stroke and spasticity, migraine, and dementia.
Summary
TMS is a device that utilizes non-invasive brain stimulation, and it has shown promising results with objective clinical and basic science data. Its ability to trigger neuronal plasticity and potentiating synaptic transmission gives it incredible therapeutic potential. There are diverse mechanisms of action, and this could be troublesome in elaborating clinical trials and standardization of therapy.
Access options
Buy single article
Instant access to the full article PDF.
US$ 39.95
Tax calculation will be finalised during checkout.
Subscribe to journal
Immediate online access to all issues from 2019. Subscription will auto renew annually.
US$ 79
Tax calculation will be finalised during checkout.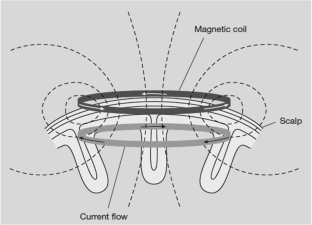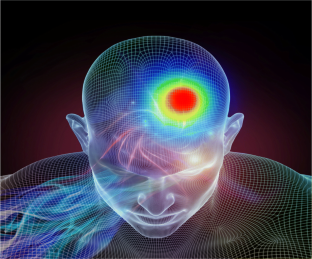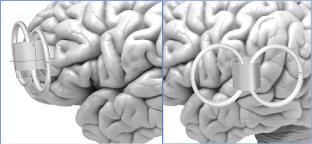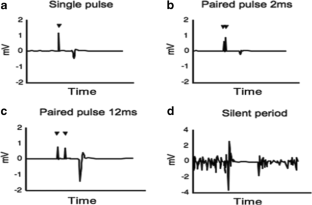 References
Papers of particular interest, published recently, have been highlighted as: • Of importance •• Of major importance
1.

•• Diana M, Raij T, Melis M, Nummenmaa A, Leggio L, Bonci A. Rehabilitating the addicted brain with transcranial magnetic stimulation. Nat Rev Neurosci. 2017;18(11):685–93. https://doi.org/10.1038/nrn.2017.113 This articles provides an updated, eloquent information regarding the fundamentals and mechanism of action of TMS.

2.

Tang A, Thickbroom G, Rodger J. Repetitive transcranial magnetic stimulation of the brain: mechanisms from animal and experimental models. Neuroscientist. 23(1):82–94.

3.

Barker AT, Freston IL. Non-invasive magnetic stimulation of human motor cortex. Lancet. 1985;110601107.

4.

Pascual-Leone Á. A pioneer of non-invasive brain stimulation. Marcos Z. Lancet Neurol. 2013;12(9):853. https://doi.org/10.1016/S1474-4422(13)70129-7.

5.

Vasilios K. Kimiskidis, Transcranial magnetic stimulation for drug-resistant epilepsies: rationale and clinical experience. Eur Neurol. 2010;63:205–10.

6.

Amassian VE, Cracco RQ, Maccabee PJ, Cracco JB, Rudell A, Eberle L. Suppression of visual perception by magnetic coil stimulation of human occipital cortex. Electroencephalogr Clin Neurophysiol. 1989;74(6):458–62. https://doi.org/10.1016/0168-5597(89)90036-1.

7.

Kammer T, Puls K, Erb M, et al. Transcranial magnetic stimulation in the visual system. II. Characterization of induced phosphenes and scotomas. Exp Brain Res. 2005;160:129. https://doi.org/10.1007/s00221-004-1992-0.

8.

• Blumberger DM, Vila-Rodriguez F, Thorpe KE, Feffer K, Noda Y, Giacobbe P, et al. Effectiveness of theta burst versus high-frequency repetitive transcranial magnetic stimulation in patients with depression (THREE-D): a randomised non-inferiority trial. Lancet. 2018;391(10131):1683–92. https://doi.org/10.1016/S0140-6736(18)30295-2 Large multicenter trial showing efficacy of the different form of TMS in psychiatric disorders proving the multiple methods can be used with good efficacy and with shorter treatments.

9.

A Meta-Analysis of the Effectiveness of Different Cortical Targets Used in Repetitive Transcranial Magnetic Stimulation (rTMS) for the Treatment of Obsessive-Compulsive Disorder (OCD), Rehn, S., Eslick, G.D. & Brakoulias, V. Psychiatr Q (2018) 89: 645. https://doi.org/10.1007/s11126-018-9566-7

10.

Rotenberg A, et al. Epilepsy Behav. 2009;14:253–7.

11.

•• Chen R, Spencer DC, Weston J, Nolan SJ. Transcranial magnetic stimulation for the treatment of epilepsy. Cochrane Database Syst Rev. 2016; (8):CD011025. https://doi.org/10.1002/14651858.CD011025.pub2. Review. Very detailed comparative studies of TMS in its attempt to treat seizures.

12.

Chieffo R, Ferrari F, Battista P, Houdayer E, Nuara A, Alemanno F, et al. Excitatory deep transcranial magnetic stimulation with H-coil over the right homologous Broca's region improves naming in chronic post-stroke aphasia. Neurorehabil Neural Repair. 2014;28(3):291–8. https://doi.org/10.1177/1545968313508471.

13.

Chieffo R, De Prezzo S, Houdayer E, Nuara A, Di Maggio G, Coppi E, et al. Deep repetitive transcranial magnetic stimulation with H-coil on lower limb motor function in chronic stroke: a pilot study. Arch Phys Med Rehabil. 2014;95(6):1141–7. https://doi.org/10.1016/j.apmr.2014.02.019.

14.

Ameli M, Grefkes C, Kemper F, Riegg FP, Rehme AK, Karbe H, et al. Differential effects of high-frequency repetitive transcranial magnetic stimulation over ipsilesional primary motor cortex in cortical and subcortical middle cerebral artery stroke. Ann Neurol. 2009;66(3):298–309. https://doi.org/10.1002/ana.21725.

15.

Barros Galvão SC, Borba Costa dos Santos R, Borba dos Santos P, Cabral ME, Monte-Silva K. Efficacy of coupling repetitive transcranial magnetic stimulation and physical therapy to reduce upper-limb spasticity in patients with stroke: a randomized controlled trial. Arch Phys Med Rehabil. 2014;95(2):222–9. https://doi.org/10.1016/j.apmr.2013.10.023.

16.

• Dionísio A, Duarte IC, Patrício M, Castelo-Branco M. The Use of Repetitive Transcranial Magnetic Stimulation for Stroke Rehabilitation: A Systematic Review. J Stroke Cerebrovasc Dis. 2018;27(1):1–31. https://doi.org/10.1016/j.jstrokecerebrovasdis.2017.09.008 Provides a state of the art systematic review of TMS and its use in stroke. The study found a wide variability in the factors that need to be considered when comparing outcomes of rTMS studies and emphasizes in understanding the mechanism of action better in order to find a more guided treament.

17.

Rothwell JC, Thompson PD, Day BL, Boyd S, Marsden CD. Stimulation of the human cortex through the scalp. Review Article. Exp Physiol. 1991;76:159–200.

18.

Kumru H, Pascual-Leone A, Gunduz A. Outcomes in spasticity after repetitive transcranial magnetic and transcranial direct current stimulations. Neural Regen Res. 2014;9(7):712–8. https://doi.org/10.4103/1673-5374.131574.

19.

Gaede G, Tiede M, Lorenz I, Brandt AU, Pfueller C, Dörr J, et al. Safety and preliminary efficacy of deep transcranial magnetic stimulation in MS-related fatigue. Neurol Neuroimmunol Neuroinflamm. 2017;5(1):e423. https://doi.org/10.1212/NXI.0000000000000423 eCollection 2018 Jan.

20.

•• Lan L, Zhang X, Li X, Rong X, Peng Y. The efficacy of transcranial magnetic stimulation on migraine: a meta-analysis of randomized controlled trails Review. J Headache Pain. 2017;18(1):86. https://doi.org/10.1186/s10194-017-0792-4 Provides a well-rounded understanding of TMS in the treatment of migraine, its level of efficacy and different parameters that could be used.

21.

Lipton RB, Dodick DW, Silberstein SD, Saper JR, Aurora SK, Pearlman SH, et al. Single-pulse transcranial magnetic stimulation for acute treatment of migraine with aura: a randomized, double-blind, parallel-group, sham-controlled trial. Lancet Neurol. 2010;9(4):373–80. https://doi.org/10.1016/s1474-4422(10)70054-5.

22.

Bhola R, Kinsella E, Giffin N, Lipscombe S, Ahmed F, Weatherall M, et al. Single-pulse transcranial magnetic stimulation (sTMS) for the acute treatment of migraine: evaluation of outcome data for the UK post market pilot program. J Headache Pain. 2015;16:535. https://doi.org/10.1186/s10194-015-0535-3.

23.

Granato A, Fantini J, Monti F, Furlanis G, Musho Ilbeh S, Semenic M, et al. Dramatic placebo effect of high frequency repetitive TMS in treatment of chronic migraine and medication overuse headache. J Clin Neurosci. 2019;60:96–100. https://doi.org/10.1016/j.jocn.2018.09.021.

24.

• Starling AJ, Tepper SJ, Marmura MJ, Shamim EA, Robbins MS, Hindiyeh N, et al. A multicenter, prospective, single arm, open label, observational study of sTMS for migraine prevention (ESPOUSE Study). Cephalalgia. 2018;38(6):1038–48. https://doi.org/10.1177/0333102418762525 Important findings of TMS as a powerful therapy to prevent migraines, not only working as rescue therapy but also in prophylaxis.

25.

•• Andreou AP, Holland PR, Akerman S, Summ O, Fredrick J, Goadsby PJ. Transcranial magnetic stimulation and potential cortical and trigeminothalamic mechanisms in migraine. Brain. 2016;139(7):2002–14. https://doi.org/10.1093/brain/aww118 Significant findings in the mechanisms of action of TMS in mouse models and its effect in cortical spreading depression and trigeminothalamic modulation.

26.

O'Connell NE, Marston L, Spencer S, DeSouza LH, Wand BM. Non-invasive brain stimulation techniques for chronic pain. Cochrane Database Syst Rev. 2018;(4):CD008208. https://doi.org/10.1002/14651858.CD008208.pub5.

27.

Lefaucheur JP, Drouot X, Nguyen JP. Interventional neurophysiology for pain control: duration of pain relief following repetitive transcranial magnetic stimulation of the motor cortex. Neurophysiol Clin. 2001;31(4):247–52.

28.

Transcranial magnetic stimulation. Jean-Pascal Lefaucheur. Chapter 37Clinical Neurophysiology: Basis and Technical Aspects Edited by Kerry H. Levin, Patrick Chauvel. Volume 160.

29.

Chervyakov AV, Bakulin IS, Savitskaya NG, Arkhipov IV, Gavrilov AV, Zakharova MN, et al. Navigated transcranial magnetic stimulation in amyotrophic lateral sclerosis. Muscle Nerve. 2015;51(1):125–31. https://doi.org/10.1002/mus.24345.

30.

•• Benussi A, Di Lorenzo F, Dell'Era V, Cosseddu M, Alberici A, Caratozzolo S, et al. Transcranial magnetic stimulation distinguishes Alzheimer disease from frontotemporal dementia. Neurology. 2017;89(7):665–72. https://doi.org/10.1212/WNL.0000000000004232 Cutting edge functionality of TMS and how it can be effective in diagnosing different types of dementia by detecting specific underlying pathologic process and associated neurotransmitter deficit.

31.

De Beaumont L, Lassonde M, Leclerc S, Théoret H. Long-term and cumulative effects of sports concussion on motor cortex inhibition. Neurosurgery. 2007;61(2):329–36 discussion 336–7.

32.

Lerner AJ, Wassermann EM, Tamir DI. Seizures from Transcranial magnetic stimulation 2012-2016: results of a survey of active laboratories and clinics. Clin Neurophysiol. 2019. https://doi.org/10.1016/j.clinph.2019.03.016.

33.

Taylor R, Galvez V, Loo C. Transcranial magnetic stimulation (TMS) safety: a practical guide for psychiatrists. Australas Psychiatry. 2018;26(2):189–92. https://doi.org/10.1177/1039856217748249.
Acknowledgments
I thank Rachel Iglesias, Juan J. Del Risco, and Gabriel Sabbagh for their advice and support and for providing graphic illustrations. Dr. Mark Hallett and Dr. Louis De Beaumont for giving me permission to use their figures.
Ethics declarations
Conflict of Interest
Dr. Iglesias has nothing to disclose.
Human and Animal Rights and Informed Consent
This article does not contain any studies with human or animal subjects performed by any of the authors.
Additional information
Publisher's Note
Springer Nature remains neutral with regard to jurisdictional claims in published maps and institutional affiliations.
This article is part of Topical Collection on Neurology of Systemic Diseases
About this article
Cite this article
Iglesias, A.H. Transcranial Magnetic Stimulation as Treatment in Multiple Neurologic Conditions. Curr Neurol Neurosci Rep 20, 1 (2020). https://doi.org/10.1007/s11910-020-1021-0
Keywords
Transcranial magnetic stimulation

Motor-evoked potential

Repetitive TMS

Magnetic coil

Cortical excitability

Neuronal plasticity

Neurological disorders