Abstract
Given the recent interest in the human gut microbiome in health and disease, we have undertaken a review of the role of the gut microbiome as it relates to travel. Considering the microbiome as the interface with the external world of the traveler, not only from the perspective of protection from enteric infection by colonization resistance but also the possibility that a traveler's unique microbiome may place him or her at lesser or greater risk for enteric infection. We review available data on travel, travelers' diarrhea, and the use of antibiotics as it relates to changes in the microbiome and the acquisition of multi-drug-resistant bacteria and explore the interplay of these factors in the development of dysbiosis and the post-infectious sequelae of TD, specifically PI-IBS. In addition, we explore whether dietary changes in travel affect the gut microbiome in a way which modulates gastrointestinal function and susceptibility to infection and discuss whether pre- or probiotics have any meaningful role in prevention or treatment of TD. Finally, a discussion of important research gaps and opportunities in this area is identified.
Access options
Buy single article
Instant access to the full article PDF.
US$ 39.95
Tax calculation will be finalised during checkout.
Subscribe to journal
Immediate online access to all issues from 2019. Subscription will auto renew annually.
US$ 79
Tax calculation will be finalised during checkout.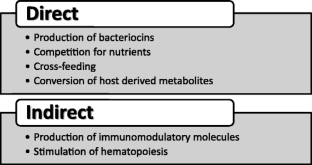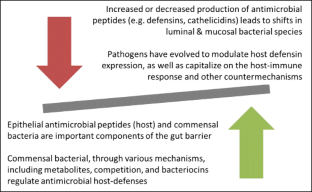 References
Papers of particular interest, published recently, have been highlighted as: • Of importance •• Of major importance
1.

Public Library of Medicine Collection, Microbiome & Travel, URL http://www.ncbi.nlm.nih.gov/sites/myncbi/1Zq3a6-m-qsQd/collections/49641581/public/. 2015.

2.

Collins FS, Varmus H. A new initiative on precision medicine. N Engl J Med. 2015;372(9):793–5. doi:10.1056/NEJMp1500523.

3.

Holmes E, Wilson ID, Nicholson JK. Metabolic phenotyping in health and disease. Cell. 2008;134(5):714–7. doi:10.1016/j.cell.2008.08.026.

4.

Mondot S, Lepage P. The human gut microbiome and its dysfunctions through the meta-omics prism. Ann N Y Acad Sci. 2016. doi:10.1111/nyas.13033.

5.

Helander HF, Fandriks L. Surface area of the digestive tract - revisited. Scand J Gastroenterol. 2014;49(6):681–9. doi:10.3109/00365521.2014.898326.

6.

Macfarlane S, Bahrami B, Macfarlane GT. Mucosal biofilm communities in the human intestinal tract. Adv Appl Microbiol. 2011;75:111–43. doi:10.1016/B978-0-12-387046-9.00005-0.

7.

Hooper LV, Littman DR, Macpherson AJ. Interactions between the microbiota and the immune system. Science. 2012;336(6086):1268–73. doi:10.1126/science.1223490.

8.

Bohnhoff M, Miller CP. Enhanced susceptibility to Salmonella infection in streptomycin-treated mice. J Infect Dis. 1962;111:117–27.

9.

Kamada N, Chen GY, Inohara N, Nunez G. Control of pathogens and pathobionts by the gut microbiota. Nat Immunol. 2013;14(7):685–90. doi:10.1038/ni.2608.

10.•

Leslie JL, Young VB. The rest of the story: the microbiome and gastrointestinal infections. Curr Opin Microbiol. 2015;23:121–5. doi:10.1016/j.mib.2014.11.010. A good review of susceptibility to enteric infection based on the gut microbiome's varied colonization.

11.

Reeves AE, Koenigsknecht MJ, Bergin IL, Young VB. Suppression of Clostridium difficile in the gastrointestinal tracts of germfree mice inoculated with a murine isolate from the family Lachnospiraceae. Infect Immun. 2012;80(11):3786–94. doi:10.1128/iai.00647-12.

12.

Britton RA, Young VB. Role of the intestinal microbiota in resistance to colonization by Clostridium difficile. Gastroenterology. 2014;146(6):1547–53. doi:10.1053/j.gastro.2014.01.059.

13.

Ferreyra JA, Wu KJ, Hryckowian AJ, Bouley DM, Weimer BC, Sonnenburg JL. Gut microbiota-produced succinate promotes C. difficile infection after antibiotic treatment or motility disturbance. Cell Host Microbe. 2014;16(6):770–7. doi:10.1016/j.chom.2014.11.003.

14.

Perez-Cobas AE, Artacho A, Ott SJ, Moya A, Gosalbes MJ, Latorre A. Structural and functional changes in the gut microbiota associated to Clostridium difficile infection. Front Microbiol. 2014;5:335. doi:10.3389/fmicb.2014.00335.

15.

Buffie CG, Bucci V, Stein RR, McKenney PT, Ling L, Gobourne A, et al. Precision microbiome reconstitution restores bile acid mediated resistance to Clostridium difficile. Nature. 2015;517(7533):205–8. doi:10.1038/nature13828.

16.

Bowen A, Hurd J, Hoover C, Khachadourian Y, Traphagen E, Harvey E, et al. Importation and domestic transmission of Shigella sonnei resistant to ciprofloxacin—United States, May 2014-February 2015. MMWR Morb Mortal Wkly Rep. 2015;64(12):318–20.

17.

Islam D, Bandholtz L, Nilsson J, Wigzell H, Christensson B, Agerberth B, et al. Downregulation of bactericidal peptides in enteric infections: a novel immune escape mechanism with bacterial DNA as a potential regulator. Nat Med. 2001;7(2):180–5. doi:10.1038/84627.

18.

Rabbani GH, Albert MJ, Hamidur Rahman AS, Moyenul Isalm M, Nasirul Islam KM, Alam K. Short-chain fatty acids improve clinical, pathologic, and microbiologic features of experimental shigellosis. J Infect Dis. 1999;179(2):390–7. doi:10.1086/314584.

19.

den Besten G, van Eunen K, Groen AK, Venema K, Reijngoud DJ, Bakker BM. The role of short-chain fatty acids in the interplay between diet, gut microbiota, and host energy metabolism. J Lipid Res. 2013;54(9):2325–40. doi:10.1194/jlr.R036012.

20.••

Raqib R, Sarker P, Bergman P, Ara G, Lindh M, Sack DA, et al. Improved outcome in shigellosis associated with butyrate induction of an endogenous peptide antibiotic. Proc Natl Acad Sci U S A. 2006;103(24):9178–83. doi:10.1073/pnas.0602888103. In this landmark paper, the Shigella-mediated downregulation of the host endogenous antibacterial peptide cathelicidin CAP-18 was shown to be reversed by short chain fatty acids, in this case oral butyrate, resulting in disease amelioration.

21.•

Rabbani GH, Ahmed S, Hossain I, Islam R, Marni F, Akhtar M, et al. Green banana reduces clinical severity of childhood shigellosis: a double-blind, randomized, controlled clinical trial. Pediatr Infect Dis J. 2009;28(5):420–5. doi:10.1097/INF.0b013e31819510b5. The authors institute human field trials using foods which are substrates for the production of butyrate by intestinal bacteria, demonstrating a significant reduction in disease outcome among children with severe shigellosis.

22.

Raqib R, Sarker P, Mily A, Alam NH, Arifuzzaman AS, Rekha RS, et al. Efficacy of sodium butyrate adjunct therapy in shigellosis: a randomized, double-blind, placebo-controlled clinical trial. BMC Infect Dis. 2012;12:111. doi:10.1186/1471-2334-12-111.

23.

Zumbrun SD, Melton-Celsa AR, Smith MA, Gilbreath JJ, Merrell DS, O'Brien AD. Dietary choice affects Shiga toxin-producing Escherichia coli (STEC) O157:H7 colonization and disease. Proc Natl Acad Sci U S A. 2013;110(23):E2126–33. doi:10.1073/pnas.1222014110.

24.•

Behnsen J, Jellbauer S, Wong CP, Edwards RA, George MD, Ouyang W, et al. The cytokine IL-22 promotes pathogen colonization by suppressing related commensal bacteria. Immunity. 2014;40(2):262–73. doi:10.1016/j.immuni.2014.01.003. The authors present a series of studies showing salmonella interact with natigen presenting cells of the gut to stimulate host immune responses promoting production of antimicrobialmolecules. This is significant in that it demonstrates bacterial manipulation of host immune response anti-commensal.

25.

Monack DM. The battle in the gut. Immunity. 2014;40(2):173–5. doi:10.1016/j.immuni.2014.01.007.

26.

Deriu E, Liu JZ, Pezeshki M, Edwards RA, Ochoa RJ, Contreras H, et al. Probiotic bacteria reduce salmonella typhimurium intestinal colonization by competing for iron. Cell Host Microbe. 2013;14(1):26–37. doi:10.1016/j.chom.2013.06.007.

27.

Henker J, Laass MW, Blokhin BM, Maydannik VG, Bolbot YK, Elze M, et al. Probiotic Escherichia coli Nissle 1917 versus placebo for treating diarrhea of greater than 4 days duration in infants and toddlers. Pediatr Infect Dis J. 2008;27(6):494–9. doi:10.1097/INF.0b013e318169034c.

28.•

Kampmann C, Dicksved J, Engstrand L, Rautelin H. Composition of human faecal microbiota in resistance to Campylobacter infection. Clin Microbiol Infect. 2016;22(1):61.e1–8. doi:10.1016/j.cmi.2015.09.004. A demonstration that travlers to high risk destinations for enteric infection are more susceptible to infection with Camplyobacter if their pre-travel microbiome demonstrates lower bacterial species.

29.

Haag LM, Fischer A, Otto B, Plickert R, Kuhl AA, Gobel UB, et al. Campylobacter jejuni induces acute enterocolitis in gnotobiotic IL-10−/− mice via Toll-like-receptor-2 and −4 signaling. PLoS One. 2012;7(7), e40761. doi:10.1371/journal.pone.0040761.

30.••

Youmans BP, Ajami NJ, Jiang ZD, Campbell F, Wadsworth WD, Petrosino JF, et al. Characterization of the human gut microbiome during travelers' diarrhea. Gut Microbes. 2015;6(2):110–9. doi:10.1080/19490976.2015.1019693. A well-designed study comparing gut microbiota of individuals with TD associated with ETEC, norovirus, mixed pathogens, TD with no pathogen identified to healthy travelers demostrating a dysbiotic profile in all travelers regardless of the development of TD.

31.

Dicksved J, Ellstrom P, Engstrand L, Rautelin H. Susceptibility to Campylobacter infection is associated with the species composition of the human fecal microbiota. mBio. 2014;5(5):e01212–4. doi:10.1128/mBio.01212-14.

32.•

Nelson AM, Walk ST, Taube S, Taniuchi M, Houpt ER, Wobus CE, et al. Disruption of the human gut microbiota following Norovirus infection. PLoS One. 2012;7(10):e48224. doi:10.1371/journal.pone.0048224. Although not in a traveler setting, this study of acute norovirus infection showed a significant change in diversity characterized by increased Proteobacteriaciae.

33.

Public Library of Medicine Collection, search terms "Travel*" and "ESBL", can be retrieved at http://www.ncbi.nlm.nih.gov/sites/myncbi/1Zq3a6-m-qsQd/collections/49647045/public/.

34.••

Hassing RJ, Alsma J, Arcilla MS, van Genderen PJ, Stricker BH, Verbon A. International travel and acquisition of multidrug-resistant Enterobacteriaceae: a systematic review. Euro Surveill: Bull Euro Mal Transmissibles = Euro Commun Dis Bull. 2015;20(47). doi:10.2807/1560-7917.ES.2015.20.47.30074. Most up-to-date qualitative review of observational studies across multiple traveler populatons. Major findings are that travel particularly to Asia, and among those who developed TD and/or take antibiotics while traveling, consistently demonstrate the increased risk of acquiring ESBL bacteria

35.

Paltansing S, Vlot JA, Kraakman ME, Mesman R, Bruijning ML, Bernards AT, et al. Extended-spectrum beta-lactamase-producing enterobacteriaceae among travelers from the Netherlands. Emerg Infect Dis. 2013;19(8):1206–13. doi:10.3201/eid.1908.130257.

36.

Tangden T, Cars O, Melhus A, Lowdin E. Foreign travel is a major risk factor for colonization with Escherichia coli producing CTX-M-type extended-spectrum beta-lactamases: a prospective study with Swedish volunteers. Antimicrob Agents Chemother. 2010;54(9):3564–8. doi:10.1128/AAC.00220-10.

37.

Lubbert C, Straube L, Stein C, Makarewicz O, Schubert S, Mossner J, et al. Colonization with extended-spectrum beta-lactamase-producing and carbapenemase-producing Enterobacteriaceae in international travelers returning to Germany. Int J Med Microbiol: IJMM. 2015;305(1):148–56. doi:10.1016/j.ijmm.2014.12.001.

38.

Kennedy K, Collignon P. Colonisation with Escherichia coli resistant to "critically important" antibiotics: a high risk for international travellers. Euro J Clin Microbiol Infect Dis: Off Publ Euro Soc Clin Microbiol. 2010;29(12):1501–6. doi:10.1007/s10096-010-1031-y.

39.

Ruppe E, Armand-Lefevre L, Estellat C, Consigny PH, El Mniai A, Boussadia Y, et al. High rate of acquisition but short duration of carriage of multidrug-resistant enterobacteriaceae after travel to the tropics. Clin Infect Dis. 2015;61(4):593–600. doi:10.1093/cid/civ333.

40.

Woerther PL, Angebault C, Lescat M, Ruppe E, Skurnik D, Mniai AE, et al. Emergence and dissemination of extended-spectrum beta-lactamase-producing Escherichia coli in the community: lessons from the study of a remote and controlled population. J Infect Dis. 2010;202(4):515–23. doi:10.1086/654883.

41.•

Reuland EA, Al Naiemi N, Kaiser AM, Heck M, Kluytmans JA, Savelkoul PH, et al. Prevalence and risk factors for carriage of ESBL-producing Enterobacteriaceae in Amsterdam. J Antimicrob Chemother. 2016;71(4):1076–82. doi:10.1093/jac/dkv441. This very recent study from the Netherlands demonstrates the risk of acquirng ESBL in travel is not limited to travel to exotic destinations.

42.

Riddle MS, DuPont HL, Ericsson CD, Connor BA. Proceedings of the International Society of Travel Medicine Foundation Travelers' Diarrhea Summit. J Travel Med. 2016.

43.

Nemeth J, Ledergerber B, Preiswerk B, Nobile A, Karrer S, Ruef C, et al. Multidrug-resistant bacteria in travellers hospitalized abroad: prevalence, characteristics, and influence on clinical outcome. J Hosp Infect. 2012;82(4):254–9. doi:10.1016/j.jhin.2012.08.017.

44.

Angue M, Allou N, Belmonte O, Lefort Y, Lugagne N, Vandroux D, et al. Risk factors for colonization with multidrug-resistant bacteria among patients admitted to the intensive care unit after returning from abroad. J Travel Med. 2015;22(5):300–5. doi:10.1111/jtm.12220.

45.

Epelboin L, Robert J, Tsyrina-Kouyoumdjian E, Laouira S, Meyssonnier V, Caumes E. High rate of multidrug-resistant gram-negative bacilli carriage and infection in hospitalized returning travelers: a cross-sectional cohort study. J Travel Med. 2015;22(5):292–9. doi:10.1111/jtm.12211.

46.

Zanger P, Nurjadi D, Schleucher R, Scherbaum H, Wolz C, Kremsner PG, et al. Import and spread of Panton-valentine leukocidin-positive staphylococcus aureus through nasal carriage and skin infections in travelers returning from the tropics and subtropics. Clin Infect Dis. 2012;54(4):483–92. doi:10.1093/cid/cir822.

47.

Nurjadi D, Olalekan AO, Layer F, Shittu AO, Alabi A, Ghebremedhin B, et al. Emergence of trimethoprim resistance gene dfrG in Staphylococcus aureus causing human infection and colonization in sub-Saharan Africa and its import to Europe. J Antimicrob Chemother. 2014;69(9):2361–8. doi:10.1093/jac/dku174.

48.

Wiklund S, Fagerberg I, Ortqvist A, Vading M, Giske CG, Broliden K, et al. Knowledge and understanding of antibiotic resistance and the risk of becoming a carrier when travelling abroad: a qualitative study of Swedish travellers. Scand J Publ Health. 2015;43(3):302–8. doi:10.1177/1403494815571788.

49.

Connor BA, Riddle MS. Post-infectious sequelae of travelers' diarrhea. J Travel Med. 2013;20(5):303–12. doi:10.1111/jtm.12049.

50.•

HURST AFH. Medical Diseases of War. (Second Edition.) By Sir Arthur Hurst … with the Co-operation of H.W. Barber … H.B.F. Dixon … F.A. Knott … T.A. Ross … and Arnold W. Stott. London; 1941. Not a recent publication but this 100 year old treatise in the 2nd edition of Medical Diseases of War is the first known written description of what we now know as Post Infectious Irritable Bowel Syndrome

51.

Chaudhary NA, Truelove SC. The irritable colon syndrome. A study of the clinical features, predisposing causes, and prognosis in 130 cases. Q J Med. 1962;31:307–22.

52.

Stewart GT. Post-dysenteric colitis. Br Med J. 1950;1(4650):405–9.

53.••

Schwille-Kiuntke J, Mazurak N, Enck P. Systematic review with meta-analysis: post-infectious irritable bowel syndrome after travellers' diarrhoea. Aliment Pharmacol Ther. 2015;41(11):1029–37. doi:10.1111/apt.13199. In this systematic review encompassing six well-designed observational studies, the authors make a strong association between the occurrence of TD and the development of PI-IBS.

54.

Halvorson HA, Schlett CW, Riddle MS. Post-infectious Irritable Bowel Syndrome - a Meta-analysis. Am J Gastroenterol. 2006;101.

55.

Deising A, Gutierrez RL, Porter CK, Riddle MS. Postinfectious functional gastrointestinal disorders: a focus on epidemiology and research agendas. Gastroenterol Hepatol. 2013;9(3):145–57.

56.

Morabia A. Until the lab takes it away from epidemiology. Prev Med. 2011;53(4–5):217–20. doi:10.1016/j.ypmed.2011.07.018.

57.

Collins SM, Denou E, Verdu EF, Bercik P. The putative role of the intestinal microbiota in the irritable bowel syndrome. Dig Liver Dis. 2009;41(12):850–3. doi:10.1016/j.dld.2009.07.023.

58.

Rutella S, Locatelli F. Intestinal dendritic cells in the pathogenesis of inflammatory bowel disease. World J Gastroenterol. 2011;17(33):3761–75. doi:10.3748/wjg.v17.i33.3761.

59.

Wells JM, Rossi O, Meijerink M, van Baarlen P. Epithelial crosstalk at the microbiota-mucosal interface. Proc Natl Acad Sci U S A. 2011;108 Suppl 1:4607–14. doi:10.1073/pnas.1000092107.

60.

Fukudo S, Kanazawa M. Gene, environment, and brain-gut interactions in irritable bowel syndrome. J Gastroenterol Hepatol. 2011;26 Suppl 3:110–5. doi:10.1111/j.1440-1746.2011.06631.x.

61.••

Mearin F, Perello A, Balboa A, Perona M, Sans M, Salas A, et al. Pathogenic mechanisms of postinfectious functional gastrointestinal disorders: results 3 years after gastroenteritis. Scand J Gastroenterol. 2009;44(10):1173–85. doi:10.1080/00365520903171276. Several putative pathogenetic mechanisms of PI-IBS are explored including brain-gut immune dysregulation, loss of epithelial barrier integrity and innate defects in immunity.

62.

Jung IS, Kim HS, Park H, Lee SL. The clinical course of post-infectious irritable bowel syndrome: a five-year follow-up study. J Clin Gastroenterol. 2009;43:7.

63.

Verdu EF, Riddle MS. Chronic gastrointestinal consequences of acute infectious diarrhea: evolving concepts in epidemiology and pathogenesis. Am J Gastroenterol. 2012;107(7):981–9. doi:10.1038/ajg.2012.65.

64.

Bashashati M, Rezaei N, Andrews CN, Chen CQ, Daryani NE, Sharkey KA, et al. Cytokines and irritable bowel syndrome: where do we stand? Cytokine. 2012;57(2):201–9. doi:10.1016/j.cyto.2011.11.019.

65.

Kaur N, Chen CC, Luther J, Kao JY. Intestinal dysbiosis in inflammatory bowel disease. Gut Microbes. 2011;2(4):211–6. doi:10.4161/gmic.2.4.17863.

66.

Sanz Y, De Pama G, Laparra M. Unraveling the ties between celiac disease and intestinal microbiota. Int Rev Immunol. 2011;30(4):207–18. doi:10.3109/08830185.2011.599084.

67.

Hong SN, Rhee PL. Unraveling the ties between irritable bowel syndrome and intestinal microbiota. World J Gastroenterol. 2014;20(10):2470–81. doi:10.3748/wjg.v20.i10.2470.

68.

Rajilic-Stojanovic M, Biagi E, Heilig HG, Kajander K, Kekkonen RA, Tims S, et al. Global and deep molecular analysis of microbiota signatures in fecal samples from patients with irritable bowel syndrome. Gastroenterology. 2011;141(5):1792–801. doi:10.1053/j.gastro.2011.07.043.

69.

Talley NJ, Fodor AA. Bugs, stool, and the irritable bowel syndrome: too much is as bad as too little? Gastroenterology. 2011;141(5):1555–9. doi:10.1053/j.gastro.2011.09.019.

70.

Jalanka-Tuovinen J, Salojarvi J, Salonen A, Immonen O, Garsed K, Kelly FM, et al. Faecal microbiota composition and host-microbe cross-talk following gastroenteritis and in postinfectious irritable bowel syndrome. Gut. 2013. doi:10.1136/gutjnl-2013-305994.

71.

Ohman L, Simren M. Pathogenesis of IBS: role of inflammation, immunity and neuroimmune interactions. Nat Rev Gastroenterol Hepatol. 2010;7(3):163–73. doi:10.1038/nrgastro.2010.4.

72.

Kalischuk LD, Leggett F, Inglis GD. Campylobacter jejuni induces transcytosis of commensal bacteria across the intestinal epithelium through M-like cells. Gut Pathog. 2010;2:14. doi:10.1186/1757-4749-2-14.

73.••

Hand TW, Dos Santos LM, Bouladoux N, Molloy MJ, Pagan AJ, Pepper M, et al. Acute gastrointestinal infection induces long-lived microbiota-specific T cell responses. Science. 2012;337(6101):1553–6. doi:10.1126/science.1220961. Elegant work showing induction of microbiota specific T cell responses in mice by Toxoplasma gondii. This provides a template for how enteric infections affect T cell responses and the potential for primed T cell to proliferate following a subsequent exposure.

74.

Nair P, Okhuysen PC, Jiang ZD, Carlin LG, Belkind-Gerson J, Flores J, et al. Persistent abdominal symptoms in US adults after short-term stay in Mexico. J Travel Med. 2014;21(3):153–8. doi:10.1111/jtm.12114.

75.

Frech S. Use of a patch containing heat-labile toxin from Escherichia coli against travellers' diarrhoea: a phase II, randomised, double-blind, placebo-controlled field trial. 42nd US Japan Cholera Conference; December 2007; Austin. 2007.

76.

Frech SA, Dupont HL, Bourgeois AL, McKenzie R, Belkind-Gerson J, Figueroa JF, et al. Use of a patch containing heat-labile toxin from Escherichia coli against travellers' diarrhoea: a phase II, randomised, double-blind, placebo-controlled field trial. Lancet. 2008;371(9629):2019–25. doi:10.1016/S0140-6736(08)60839-9.

77.

Kreisberg RB, Harper J, Strauman MC, Marohn M, Clements JD, Nataro JP. Induction of increased permeability of polarized enterocyte monolayers by enterotoxigenic Escherichia coli heat-labile enterotoxin. Am J Trop Med Hyg. 2011;84(3):451–5. doi:10.4269/ajtmh.2011.10-0445.

78.

Glenn GM, Francis DH, Danielsen EM. Toxin-mediated effects on the innate mucosal defenses: implications for enteric vaccines. Infect Immun. 2009;77(12):5206–15. doi:10.1128/IAI.00712-09.

79.

Lavelle EC, McNeela E, Armstrong ME, Leavy O, Higgins SC, Mills KH. Cholera toxin promotes the induction of regulatory T cells specific for bystander antigens by modulating dendritic cell activation. J Immunol. 2003;171(5):2384–92.

80.

Clements JD, Hartzog NM, Lyon FL. Adjuvant activity of Escherichia coli heat-labile enterotoxin and effect on the induction of oral tolerance in mice to unrelated protein antigens. Vaccine. 1988;6(3):269–77.

81.••

Pimentel M, Morales W, Pokkunuri V, Brikos C, Kim SM, Kim SE, et al. Autoimmunity links vinculin to the pathophysiology of chronic functional bowel changes following campylobacter jejuni infection in a Rat model. Dig Dis Sci. 2015;60(5):1195–205. doi:10.1007/s10620-014-3435-5. The authors postulate a mechanism for post Camplyobacter SIBO whereby mimicry between the cytolethal distending toxin of Campylobacter and the host cellprotein vinculin results in this clinical outcome.

82.

Pokkunuri V, Pimentel M, Morales W, Jee SR, Alpern J, Weitsman S, et al. Role of cytolethal distending toxin in altered stool form and bowel phenotypes in a rat model of post-infectious irritable bowel syndrome. J Neurogastroenterol Motil. 2012;18(4):434–42. doi:10.5056/jnm.2012.18.4.434.

83.

Morales W, Pimentel M, Hwang L, Kunkel D, Pokkunuri V, Basseri B, et al. Acute and chronic histological changes of the small bowel secondary to C. jejuni infection in a rat model for post-infectious IBS. Dig Dis Sci. 2011;56(9):2575–84. doi:10.1007/s10620-011-1662-6.

84.

Pimentel M, Morales W, Jee SR, Low K, Hwang L, Pokkunuri V, et al. Antibiotic prophylaxis prevents the development of a post-infectious phenotype in a new rat model of post-infectious IBS. Dig Dis Sci. 2011;56(7):1962–6. doi:10.1007/s10620-010-1548-z.

85.

Pimentel M, Chatterjee S, Chang C, Low K, Song Y, Liu C, et al. A new rat model links two contemporary theories in irritable bowel syndrome. Dig Dis Sci. 2008;53(4):982–9. doi:10.1007/s10620-007-9977-z.

86.•

Pike BL, Paden KA, Alcala AN, Jaep KM, Gormley RP, Maue AC, et al. Immunological biomarkers in postinfectious irritable bowel syndrome. J Travel Med. 2015;22(4):242–50. doi:10.1111/jtm.12218. A small but important study utilizing serum from the Department of Defense Repository identifying analagous anti-vinculin immune responses in post campylobacter IBS but not in IBS associated with other pathogens.

87.•

Dey N, Wagner VE, Blanton LV, Cheng J, Fontana L, Haque R, et al. Regulators of gut motility revealed by a gnotobiotic model of diet-microbiome interactions related to travel. Cell. 2015;163(1):95–107. doi:10.1016/j.cell.2015.08.059. In one of the few studies showing the potential effects of diet on the human microbiome in travel, the authors use a gnotobiotic mouse model to evaluate short-term dietary changes on the gut microbiota and intestinal transit times..

88.

Roberfroid MB. Prebiotics and probiotics: are they functional foods? Am J Clin Nutr. 2000;71(6 Suppl):1682S–7. discussion 8S-90S.

89.

Dunne C, O'Mahoney L, Murphy L. In vitro selection criteria for propbiotic bacteria of human origin: correlation with in vivo findings. Am J Clin Nutr. 2001;73:3865–925.

90.

Gibson GR, Probert HM, Loo JV, Rastall RA, Roberfroid MB. Dietary modulation of the human colonic microbiota: updating the concept of prebiotics. Nutr Res Rev. 2004;17(2):259–75. doi:10.1079/NRR200479.

91.

Sazawal S, Hiremath G, Dhingra U, Malik P, Deb S, Black RE. Efficacy of probiotics in prevention of acute diarrhoea: a meta-analysis of masked, randomised, placebo-controlled trials. Lancet Infect Dis. 2006;6(6):374–82. doi:10.1016/S1473-3099(06)70495-9.

92.

McFarland LV. Meta-analysis of probiotics for the prevention of traveler's diarrhea. Travel Med Infect Dis. 2007;5(2):97–105. doi:10.1016/j.tmaid.2005.10.003.

93.

Kollaritsch H, Holst H, Grobara P, Wiedermann G. Prevention of Travelers' diarrhea with saccharomyces boulardii: results of a placebo controlled double-blind study. Fortschr Med. 1993;111:152–6.

94.

Kollaritsch HH, Wiedermann G. Prevention of Traveler's Diarrhea: A Double-Blind Randomized Trial with Saccharomyces cerevisiae Hansen CBS 5926. Travel Med: Springer Sci + Bus Med. 1989;328–32.

95.

Oksanen PJ, Salminen S, Saxelin M, Hamalainen P, Ihantola-Vormisto A, Muurasniemi-Isoviita L, et al. Prevention of travellers' diarrhoea by Lactobacillus GG. Ann Med. 1990;22(1):53–6. doi:10.3109/07853899009147242.

96.

Hilton E, Kolakowski P, Singer C, Smith M. Efficacy of lactobacillus GG as a diarrheal preventive in travelers. J Travel Med. 1997;4(1):41–3. doi:10.1111/j.1708-8305.1997.tb00772.x.

97.•

Drakoularakou A, Tzortzis G, Rastall RA, Gibson GR. A double-blind, placebo-controlled, randomized human study assessing the capacity of a novel galacto-oligosaccharide mixture in reducing travellers' diarrhoea. Eur J Clin Nutr. 2010;64(2):146–52. doi:10.1038/ejcn.2009.120. A well-controlled study of a novel galacto-oligosccharide mixture in travelers to low and high risk of TD shows a significant reduction in diarrhea in the prebiotic group as compared to those who consumed placebo.

98.

Tzortzis G. Development and functional properties of Bimuno®: a second-generation prebiotic mixture. Food Sci Technol Bull: Funct Foods. 2010;6(7):81–9. doi:10.1616/1476-2137.15818.

99.

Krokowicz L, Kaczmarek BF, Krokowicz P, Stojcev Z, Mackiewicz J, Walkowiak J, et al. Sodium butyrate and short chain fatty acids in prevention of travellers' diarrhoea: a randomized prospective study. Travel Med Infect Dis. 2014;12(2):183–8. doi:10.1016/j.tmaid.2013.08.008.

100.

Power SE, O'Toole PW, Stanton C, Ross RP, Fitzgerald GF. Intestinal microbiota, diet and health. Br J Nutr. 2014;111(3):387–402. doi:10.1017/S0007114513002560.

101.••

Allen SJ, Martinez EG, Gregorio GV, Dans LF. Probiotics for treating acute infectious diarrhoea. Cochrane Database Syst Rev. 2010(11):CD003048. doi:10.1002/14651858.CD003048.pub3. This Cochrane analysis examined probiotics in the treatment of intestinal infection

102.

Bruno F, Frigerio G. A new therapeutic alternative for the treatment of enteritis—controlled double-blind tests with the strain SF 68. Schweiz Rundsch Med Prax. 1981;70(39):1717–20.

103.

Bruno F, Nastasi A, Bruno M. Double-blind controlled study of the effect of the lactogenic enterococcus SF68 strain on various enterocolitis associated manifestations and on salmonella infections. La Clin Ter. 1983;105(3):203–7.

104.

Buydens P, Debeuckelaere S. Efficacy of SF 68 in the treatment of acute diarrhea. A placebo-controlled trial. Scand J Gastroenterol. 1996;31(9):887–91.

105.

Wunderlich PF, Braun L, Fumagalli I, D'Apuzzo V, Heim F, Karly M, et al. Double-blind report on the efficacy of lactic acid-producing Enterococcus SF68 in the prevention of antibiotic-associated diarrhoea and in the treatment of acute diarrhoea. J Int Med Res. 1989;17(4):333–8.

106.

Mitra AK, Rabbani GH. A double-blind, controlled trial of bioflorin (Streptococcus faecium SF68) in adults with acute diarrhea due to Vibrio cholerae and enterotoxigenic Escherichia coli. Gastroenterology. 1990;99(4):1149–52.

107.

Höchter W, Chase D, Hagenhoff G. Saccharomyces boulardii in the treatment of acute adult diarrhoea. [Saccharomyces boulardii bei acuter Erwachsenendiarrhoea]. Münchener Med Wochenschr. 1990;132(12):188–92.

108.

Lund B, Edlund C. Probiotic Enterococcus faecium strain is a possible recipient of the vanA gene cluster. Clin Infect Dis. 2001;32(9):1384–5. doi:10.1086/319994.

109.

Noguera T, Wotring R, Melville CR, Hargraves K, Kumm J, Morton JM. Resolution of acute gastroenteritis symptoms in children and adults treated with a novel polyphenol-based prebiotic. World J Gastroenterol. 2014;20(34):12301–7. doi:10.3748/wjg.v20.i34.12301.
Disclaimer
The views expressed in this article do not necessarily reflect the official policy or position of the Department of the Navy, Department of Defense, nor the U.S. Government. This is a partial US Government work. There are no restrictions on its use. There are no financial conflicts of interests among any of the authors.
Copyright Statement
One of the authors (M.S.R.) is an employee of the U.S. Government and is a military service member. This work was prepared as part of official duties. Title 17 U.S.C. §105 provides that "Copyright protection under this title is not available for any work of the United States Government." Title 17 U.S.C. §101 defines a US Government work as a work prepared by a military service member or employee of the US Government as part of that person's official duties.
Ethics declarations
Conflict of Interest
Drs Riddle and Connor declare no conflicts of interest
Human and Animal Rights and Informed Consent
This article does not contain studies with human or animal subjects performed by the author.
Additional information
This article is part of the Topical Collection on Tropical, Travel and Emerging Infections
About this article
Cite this article
Riddle, M.S., Connor, B.A. The Traveling Microbiome. Curr Infect Dis Rep 18, 29 (2016). https://doi.org/10.1007/s11908-016-0536-7
Keywords
Travelers' diarrhea

Microbiome

Dysbiosis