Abstract
This paper addresses the question of why, in spite of their characteristics as 'strong signals', terrorism red flags can sometimes be missed. This represents a serious problem for counter-terrorism. By analysing the two phases of the investigative decision-making process, judgement and evaluation, we explain how the decision-making process can introduce distortions that can weaken even the strongest signals, making them vulnerable to being missed. We first examine the concept of weak signals and the challenges involved in detecting them. Then, drawing on the theoretical and empirical research in decision theory, we explain the role of the decision-making process in weakening and distorting strong signals. We present a model of the decision-making process based on prospect theory representing missed red flags as judgement and evaluation errors. We argue that the two phases of the decision-making process cause distortions in information, evidence, data and signals that are relevant to assessing an individual's likely engagement in terrorism. We end the paper with some recommendations that can be implemented to mitigate the problems identified in the paper.
This is a preview of subscription content, log in to check access.
Access options
Buy single article
Instant access to the full article PDF.
US$ 39.95
Tax calculation will be finalised during checkout.
Subscribe to journal
Immediate online access to all issues from 2019. Subscription will auto renew annually.
US$ 99
Tax calculation will be finalised during checkout.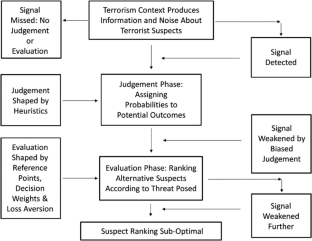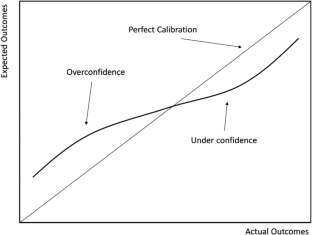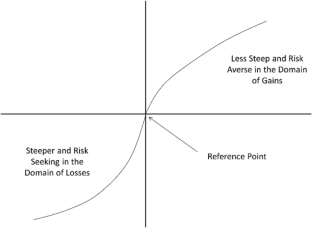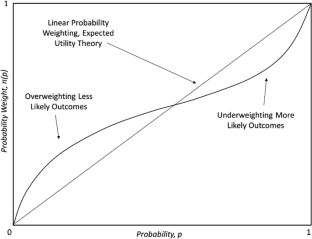 Notes
1.

Heuristics include representativeness, availability and anchoring (Tversky and Kahneman 1974).

2.

In reality, lower probabilities would be attached to higher and higher outcomes. This is simply due to the distribution of outcomes from different attack methods over time.
References
Aghion P, Tirole J (1997) Formal and real authority in organizations. J Polit Econ 105:1–29

Alicke MD, Govorun O (2005) The better-than-average effect. In: Alicke MD, Dunning D, Krueger J (eds) The self in social judgment. Psychology Press, New York, pp 85–106

Altabbaa G, Raven AD, Laberge J (2019) A simulation-based approach to training in heuristic clinical decision-making. Diagnosis 6:91–99

Ansoff HI (1975) Managing strategic surprise by response to weak signals. Calif Manag Rev 18:21–33

Ansoff HI (1980) Strategic issue management. Strateg Manag J 1:131–148

Barnea A (2018) Challenging the "lone wolf" phenomenon in an era of information overload. Int J Intell Counterintell 31:217–234

Bean H (2009) Organizational culture and US intelligence affairs. Intelligence and National Security 24:479–498

Bechky BA, Okhuysen GA (2011) Expecting the unexpected? How SWAT officers and film crews handle surprises. Acad Manag J 54:239–261

Benoit J, Dubra J, Moore DA (2015) Does the better-than-average-effect show that people are overconfident? J Eur Econ Assoc 13:293–329

Black F (1986) Noise. J Financ 41:529–543

Blainey GA (1973) The causes of war. Free Press, New York

Bornstein BH, Emler AC (2001) Rationality in medical decision-making: a review of the literature on doctor's decision-making biases. J Eval Clin Pract 7:97–107

Brynielsson J, Horndahl A, Johansson F, Kaati L (2013) Harvesting and analysis of weak signals for detecting lone wolf terrorists. Security Informatics 2:1–15

Carp S, Shapira Z (2016) Heuristics and biases and strategic decision-making. In: Augier M, Teece DJ (eds) The Palgrave encyclopaedia of strategic management

Cohen EA, Gooch J (1990) Military misfortunes: the anatomy of failure in war. Free Press, New York

Cohen K, Johansson F, Kaati L, Mork JC (2014) Detecting linguistic markers for radical violence in social media. Terror Polit Violenc 26:246–256

Davies PHJ (2004) Intelligence culture and intelligence failure in Britain and the United States. Camb Rev Int Aff 17:495–520

De Bondt W, Thaler RH (1995) Financial decision-making in markets and firms: a behavioral perspective. In: Jarrow RA, Maksimovic V, Ziemba WT (eds) Finance, handbooks in operations research and management science, 9, Amsterdam, North Holland, pp 385–410

Dearborn DC, Simon HA (1958) Selective perception: a note on the departmental identifications of executives. Sociometry 21:140–144

Deutsche-Welle (2017) German police predicted Berlin terror attack nine months prior. Deutsche-Welle, March 26

Dunning D, Heath C, Suls JM (2004) Flawed self-assessment: implications for health, education, and the workplace. Psychol Sci Public Interest 5:69–106

Fearon JD (1995) Rationalist explanations for war. Int Organ 49:379–414

Federal Bureau of Investigation (2019) Joint Terrorism Task Forces. https://www.fbi.gov/investigate/terrorism/joint-terrorism-task-forces. Accessed 7 Aug 2019

Fischhoff B, Beyth R (1975) I knew it would happen: remembered probabilities of once-future things. Organ Behav Hum Perform 13:1–16

Gabriel RA (1985) Military incompetence. Hill & Wang, New York

Garicano L, Posner RA (2005) Intelligence failures: an organizational economics perspective. J Econ Perspect 19:151–170

Grubb MD (2015) Overconfident consumers in the marketplace. J Econ Perspect 29:9–35

Haeckel SH (2004) Peripheral vision: sensing and acting on weak signals. Long Range Plan 37:181–189

Hodgkinson GP, Bown NJ, Maule AJ, Glaister KW, Pearman AD (1999) Breaking the frame: an analysis of strategic cognition and decision-making under uncertainty. Strateg Manag J 20:977–985

Holopainen M, Toivonen M (2012) Weak signals: Ansoff today. Futures 44:198–205

Janis IL (1971) Groupthink. Psychol Today 5:84–90

Jervis R (1976) Perception and misperception in international politics. Princeton University Press, Princeton

Johnson DDP (2004) Overconfidence and war: the havoc and glory of positive illusions. Harvard University Press, Cambridge

Johnson DDP, Wrangham RW, Rosen SP (2002) Is military incompetence adaptive? An empirical test with risk taking in modern warfare. Evol Hum Behav 23:245–264

Johnson DDP, McDermott R, Barrett ES, Cowden J, Wrangham R, McIntyre MH, Rosen SP (2006) Overconfidence in war games: experimental evidence on expectations, aggression, gender and testosterone. Proc R Soc 273:2513–2520

Kahneman D (2011) Thinking, fast and slow. Farrar, Straus, Giroux, New York

Kahneman D, Tversky A (1979) Prospect theory: an analysis of decision under risk. Econometrica 47:263–291

Koivisto R, Kumala I, Gotcheva N (2016) Weak signals and damage scenarios: systematics to identify weak signals and their sources related to mass transport attacks. Technol Forecast Soc Chang 104:180–190

Laamanen T, Maula M, Kajanto M, Kunnas P (2018) The role of cognitive load in effective strategic issue management. Long Range Plan 51:625–639

Lampel J, Shapira Z (2001) Judgemental errors, interactive norms and the difficulty of detecting strategic surprises. Organ Sci 12:599–611

Lebow RN (1981) Between peace and war: the nature of international crisis. John Hopkins University Press, Baltimore

Lim RG (1997) Overconfidence in negotiation revisited. Int J Confl Manag 8:52–79

Lopes LL, Oden GC (1999) The role of aspiration level in risky choice: a comparison of cumulative prospect theory and SP/A theory. J Math Psychol 43:286–313

Loughran T, McDonald B (2011) Barron's red flags: do they actually work? J Behav Financ 12:90–97

Meissner P, Wulf T (2013) Cognitive benefits of scenario planning: its impact on biases and decision quality. Technol Forecast Soc Chang 80:801–814

Meissner P, Wulf T (2014) Debiasing illusion of control in individual judgement: the role of internal and external advice-seeking. Rev Manag Sci 10:245–263

Meissner P, Brands C, Wulf T (2017) Quantifying blind spots and weak signals in executive judgement: a structured integration of expert judgement into the scenario development process. Int J Forecast 33:244–253

Mendonca S, Cardoso G, Caraca J (2012) The strategic strength of weak signal analysis. Futures 44:218–228

Meszerics T, Littvay L (2009) Pseudo-wisdom and intelligence failures. International Journal of Intelligence and Counter-Intelligence 23:133–147

Mischel W, Ebbesen EB, Zeiss AM (1976) Determinants of selective memory about the self. J Consult Clin Psychol 44:92–103

Momigliano A (2017) Why terror suspects in Europe slip through security cracks. Washington Post, June 9

Moore DA, Healy PJ (2008) The trouble with overconfidence. Psychol Rev 115:502–517

O'Connell AJ (2006) The architecture of smart intelligence: structuring and overseeing agencies in a post-9/11 world. Calif Law Rev 94:1655–1744

Perlmutter A (1978) Military incompetence and failure: a historical, comparative and analytical evaluation. J Strateg Stud 1:121–138

Prendergast C (1993) A theory of yes men. Am Econ Rev 83:757–770

Roberto MA, Bohmar RMJ, Edmondson AC (2006) Facing ambiguous threats. Harvard Business Review, November, 106–113

Ross L (1977) The intuitive psychologist and his shortcomings: distortions in the attribution process. Adv Exp Soc Psychol 10:173–220

Schakel J, van Fenema PC, Faraj S (2016) Shots fired! Switching between practices in police work. Organ Sci 27:391–410

Schoemaker PJH, Day GS (2009) How to make sense of weak signals. Sloan Management Review, Spring, 81–89

Schroeder K, Chan W, Fahey T (2011) Recognising red flags in general practice. InnovAiT 4:171–176

Scott I (2009) Errors in clinical reasoning: causes and remedial strategies. Br Med J 338:b1860

Slovic P, Fischhoff B, Lichtenstein S (1977) Behavioural decision theory. Annu Rev Psychol 28:1–39

Strack F, Mussweiler T (1997) Explaining the enigmatic anchoring effect: mechanisms of selective accessibility. J Pers Soc Psychol 73:437–446

Svenson O (1981) Are we all less risky and more skilful than our fellow drivers? Acta Psychol 94:143–148

Tetlock PE, Skitka L, Boettger R (1989) Social and cognitive strategies for coping with accountability: conformity, complexity and bolstering. J Pers Soc Psychol 57:632–640

Tuchman B (1984) The march of folly: from Troy to Vietnam. Alfred A. Knopf, New York

Tversky A, Kahneman D (1974) Judgement under uncertainty: heuristics and biases. Science 185:1124–1131

Tversky A, Kahneman D (1992) Advances in prospect theory: cumulative representation of uncertainty. J Risk Uncertain 5:297–323

Wyden P (1979) Bay of Pigs. Simon & Schuster, New York

Zajac EJ, Bazerman MH (1991) Blind spots in industry and competitor analysis: implications of inter-firm (mis)perceptions for strategic decisions. Acad Manag Rev 16:37–56
Ethics declarations
Conflict of Interest
The authors declare that they have no conflict of interest.
Ethical Approval
The paper is theoretical and does not involve data or human subjects.
Informed Consent
The paper is theoretical and does not involve human subjects.
Additional information
Publisher's Note
Springer Nature remains neutral with regard to jurisdictional claims in published maps and institutional affiliations.
About this article
Cite this article
Phillips, P.J., Pohl, G. How Terrorism Red Flags Become Weak Signals Through the Processes of Judgement and Evaluation. J Police Crim Psych 35, 377–388 (2020). https://doi.org/10.1007/s11896-019-09345-2
Keywords
Weak signals

Strong signals

Red flags

Terrorism

Judgement

Evaluation