Abstract
Purpose of Review
This paper presents the author's approach to esophageal dilation. It offers a tailored approach to the application of dilation to specific types of esophageal stenotic lesions.
Recent Findings
In patients with inflammatory stricture, recent studies confirm the importance of treating the underlying inflammatory condition in order to decrease the rate of recurrence. The paper reviews some of the novel techniques that have been suggested for the treatment of refractory benign esophageal strictures, including incisional therapy, stenting, or the injection steroids or antifibrotic agents.
Summary
The endoscopist who treats esophageal strictures must be familiar with the tools of the dilation and how they are best applied to specific types of stenotic lesions. If inflammation is present, effective management requires treatment of the inflammatory process in addition to mechanical dilation of the stenotic lesion. Controlled trials of novel approaches to treatment of refractory benign esophageal strictures are limited and will be necessary to determine efficacy.
Access options
Buy single article
Instant access to the full article PDF.
USD 39.95
Price excludes VAT (USA)
Tax calculation will be finalised during checkout.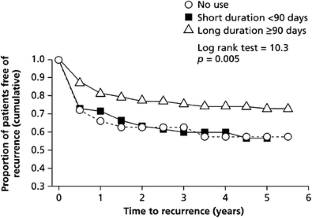 Notes
Atypical esophagitis associated with lymphocytic esophagitis and mucous membrane disorders (e.g., pemphigoid and lichen planus) can respond to dilatation in a manner similar to that of EoE, and I approach them in the same manner as I used for EoE.
References
Papers of particular interest, published recently, have been highlighted as: •Of importance
Oxford English Dictionary, Online version, 2017 (http://public.oed.com.ezp).

Willis T. Pharmaceutice rationalis sive diatriba do medicamentorum operationibus in humano corpore. London: Hagae Comitis; 1674.

• Schatzki R. The lower esophageal ring: long term follow-up of symptomatic and asymptomatic rings. Am J Roentgenol Radium Therapy, Nucl Med. 1963;90:805–10. Classic study commonly referenced, and often misquoted, for the relationship between the presence of dysphagia and luminal diameter

Boyce HW. Precepts of safe esophageal dilation. Gastointest Endosoc. 1977;23(4):215.

Boyce HW. Dilation of difficult benign esophageal strictures. Am J Gastroenterol. 2005;100:744–5.

Richter JE. Rule of three for esophageal dilation: like the tortoise versus the rabbit, low and slow is our friend and our patients' win. Gastrointest Endosc. 2017;85(2):338–9.

• Grooteman KV, Wong Kee Song LM, Vleggaar FP, Siersema PD, Baron TH. Non-adherence to the rule of 3 does not increase the risk of adverse events in esophageal dilation. Gastrointest Endosc. 2017;85(2):332–7. Retrospective review revealing that the "rule of 3" is frequently ignored by endoscopist. Although it found that "non-adherence" did not increase risk of perforation, this interpretation must be accepted with caution because of its retrospective nature and the possibility of selection bias

Maple JT, Petersen BT, Baron TH, Kasperbauer JL, Wong Kee Song LM, Larson MV. Endoscopic management of radiation-induced complete upper esophageal obstruction with an antegrade-retrograde rendezvous technique. Gastrointest Endosc. 2006;64(5):822–8.

Liacouras CA, Furuta GT, Hirano I, et al. Eosinophilic esophagitis: updated consensus recommendations for children and adults. J Allergy Clin Immunol. 2011;128(1):3–20.

• Ruigómez A, García Rodríguez LA, Wallander MA, Johansson S, Eklund S. Esophageal stricture: incidence, treatment patterns, and recurrence rate. Am J Gastroenterol. 2006;101(12):2685–92. Retrospective study using the U.K. General Practice Research Database showing that the most common cause of esophageal strictures was reflux-induced and that long-term use of PPIs decreased the rate of symptom recurrence by 40%

Wills JC, Hilden K, Disario JA, Fang JC. A randomized, prospective trial of electrosurgical incision followed by rabeprazole versus bougie dilation followed by rabeprazole of symptomatic esophageal (Schatzki's) rings. Gastrointest Endosc. 2008;67(6):808–13.

Hordijk ML, van Hooft JE, Hansen BE, et al. A randomized comparison of electrocautery incision with Savary bougienage for relief of anastomotic gastroesophageal strictures. Gastrointest Endosc. 2009;70:849–55.

Fuccio L, Hassan C, Frazzoni L, et al. Clinical outcomes following stent placement in refractory benign esophageal stricture: a systematic review and meta-analysis. Endoscopy. 2016;48:141–8. Meta-analysis of non-controlled case series of esophageal stent placement for refractory benign esophageal stricture showing 40.5% sustained response rate, with a high rate of clinically significant complictions

Martin RC, Woodall C, Duvall R, Scoggins CR. The use of self-expanding silicone stents in esophagectomy strictures: less cost and more efficiency. Ann Thorac Surg. 2008;86(2):436–40.

• Ramage JI Jr, Rumalla A, Baron TH, Pochron NL, Zinsmeister AR, Murray JA, et al. A prospective, randomized, double-blind, placebo-controlled trial of endoscopic steroid injection therapy for recalcitrant esophageal peptic strictures. Am J Gastroenterol. 2005;100(11):2419–25. Prospective randomized, double-blind controlled trial of 30 patients with refractory peptic strictures comparing intralesional steroid injection vs. sham injection continued esophageal dilation. All patients received "intensive" PPI therapy and as-needed dilation. The study found that the patients in the steroid arm required fewer dilations over a 1-year period than those in the sham injection group

• Zhang Y, Wang X, Lieu L, et al. Intramuscular injection of mitomycin C combined with endoscopic dilation for benign esophageal strictures. J Dig Dis. 2015;16:370–6. A study of 74 adult patients with either anastomotic or post-endoscopic mucosal dissection (ESD) strictures, patients were divided into 3 groups (intralesional mitomycin C with dilation, intralesional dexamethasone with dilation, or normal saline plus dilation alone). Patients treated with mitomycin C and dexamethasone both had better results than the control group

Mendez-Nieto CM, Zarate-Mondragon F, Ramirez-Mayans J, et al. Topical mitomycin C versus intralesional triamcinolone in the management of esophageal stricture due to caustic ingestion. Rev Gastroenterol Mex. 2015;80:248–54.

Katada C, Muto M, Manabe T, Boku N, Ohtsu A, Yoshida S. Esophageal stenosis after endoscopic mucosal resection of superficial esophageal lesions. Gastrointest Endosc. 2003;57(2):165–9.
Ethics declarations
Conflict of Interest
The author declares that he has no conflict of interest.
Human and Animal Rights and Informed Consent
This article does not contain any studies with human or animal subjects performed by any of the authors.
Additional information
This article is part of the Topical Collection on Esophagus
About this article
Cite this article
Ravich, W.J. Endoscopic Management of Benign Esophageal Strictures. Curr Gastroenterol Rep 19, 50 (2017). https://doi.org/10.1007/s11894-017-0591-8
Published:

DOI: https://doi.org/10.1007/s11894-017-0591-8
Keywords