Abstract
Purpose of Review
Hemorrhoid disease is extremely common, and seldom requires surgical intervention. The vast majority of patients can be cared for in the office setting and by the gastroenterologist. This piece aims to summarize the epidemiology and pathophysiology of hemorrhoid disease, along with the proper evaluation and office-based treatment of these patients.
Recent Findings
Most GI fellowship training programs spend little time on these topics, and the recommendation has been made to include anorectal care in the GI's "core curriculum." The use of the anoscope and a proper anorectal examination are keys to evaluating these patients, and the techniques available to treat these patients are described. Often overlooked in these patients are other anorectal issues that occur alongside hemorrhoidal issues very commonly—the most common being anal fissure. Comprehensive management of all of these issues will allow all but the most severely affected patients to avoid the expense and morbidity of surgical intervention.
Summary
The anatomy, etiology, pathophysiology, diagnosis, and non-surgical treatment of hemorrhoid disease are presented with the gastroenterologist in mind.
Access options
Buy single article
Instant access to the full article PDF.
USD 39.95
Price excludes VAT (USA)
Tax calculation will be finalised during checkout.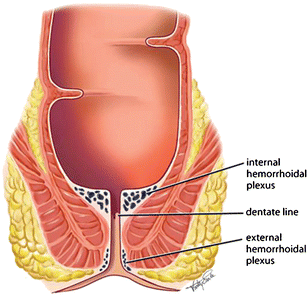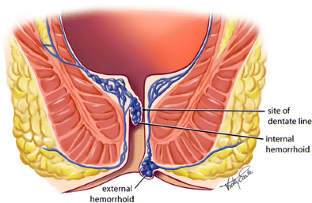 References
Papers of particular interest, published recently, have been highlighted as: • Of importance
• Di Palma JA. Introducing comprehensive non-surgical anorectal care to the gastroenterology fellowship training curriculum: the University of South Alabama experience. Practical Gastroenterology. 2011; May:31–36. This piece acknowledges the lack of anorectal training incorporated in most GI fellowship programs as well as the need to include this material in the core curriculum moving forward.

AASLD, ACG, AGA Institute, ASGE. The Gastroenterology Core Curriculum, Third Edition. Gastroenterology. http:// www.gastro.org.

Guttenplan M, Ganz RA, Hemorrhoids – Office Management and Review for Gastroenterologists. Touchgastroentorology.com; December, 2011.

Hardy A, Chan CL, Cohen CR. The surgical management of haemorrhoids—a review. Dig Surg. 2005;22(1–2):26–33.

Parks AG. De Haemorrhoids: a study in surgical history. Guys Hosp Rep. 1955;104:135–56.

Deuteronomy 28:27, King James Bible.

Wikipedia, https://en.wikipedia.org/wiki/Saint_Fiacre, accessed 3/29/17.

Callan J, The Patron Saint of Hemorrhoids. http://ezinearticles.com/?The-Patron-Saint-of-Hemorrhoids&id=7429503.

Johanson JF, Sonnenberg A. The prevalence of hemorrhoids and chronic constipation. An epidemiologic study. Gastroenterology. 1990;98:380–6.

LeClere FB, Moss A, Everhart JE, Roth HP. Prevalence of major digestive disorders and bowel symptoms, 1989. Adv Data. 1992;212:1–15.

Janicke DM, Pundt MR. Anorectal disorders. Emerg Med Clin North Am. 1996;14:757–88.

Ohning GV, Machicado GA, Jensen DM. Definitive therapy for internal hemorrhoids—new opportunities and options. Rev Gastroenterol Disord. 2009;9:16–26.

Hulme-Moir M, Bartolo DC. Hemorrhoids. Gastroenterol Clin N Am. 2001;30:183–97.

Baker H. Hemorrhoids. In: Longe JL, editor. Gale Encyclopedia of Medicine. 3rd ed. Detroit: Gale; 2006. p. 1766–9.

Everhart JE (ed.), The burden of digestive diseases in the United States, Bethesda, MD: National Institute of Diabetes and Digestive and Kidney Diseases, US Department of Health and Human Services, 2008.

Google Zeitgeist 2012.

Wexner SD, Jorge JMN. Anatomy and embryology of the anus, rectum, and colon. In: Corman ML, editor. Colon and Rectal surgery. Philadelphia: Lippincott-Raven; 1998.

Thomson WH. The nature of haemorrhoids. Br J Surg. 1975;62:542–52.

Corman ML. Hemorrhoids. In: Corman ML, editor. Colon and rectal surgery. 4th ed. Philadelphia: Lippincott-Raven; 1998. p. 147–205.

Lestar B, Penninckx F, Kerremans R. The composition of anal basal pressure. An in vivo and in vitro study in man. Int J Color Dis. 1989;4:118–22.

Wexner SD, Baig K. The evaluation and physiologic assessment of hemorrhoidal disease: a review. Tech Coloproctol. 2001;5:165–8.

Lohsiriwat V. Hemorrhoids: from basic pathophysiology to clinical management. World J Gastroenterol. 2012;18:2009–17.

• Lohsiriwat V. Treatment of hemorrhoids: a coloproctologist's view. World J Gastroenterol. 2015;21:9245–52. An excellent review of the procedures available to hemorrhoid patients, including a discussion of surgical options along with care for certain subgroups of patients.

Loder PB, Kamm MA, Nicholls RJ, Phillips RK. Haemorrhoids: pathology, pathophysiology and aetiology. Br J Surg. 1994;81:946–54.

Schubert MC, Sridhar S, Schade RR, Wexner SD. What every gastroenterologist needs to know about common anorectal disorders. World J Gastroenterol. 2009;15(26):3201–9.

Guttenplan M. Anal fissures: diagnosis and management for the gastroenterologist, gastroenterology & endoscopy news, In the News 2015: Oct 15.

Sun Z, Migaly J. Review of hemorrhoid disease: prevention and management. Clin Colon Rectal Surg. 2016; 29(1): 22–29.

Alonso-Coello P, Castillejo MM. Office evaluation and treatment of hemorrhoids. J Fam Pract. 2003;52:366–74.

Kann BR, Shitlow CB. Hemorrhoids: diagnosis and management. Tech Gastro Endoscopy. 2004;6(1):6–11.

Sardinha TC, Corman ML. Hemorrhoids. Surg Clin North Am. 2002;82:1153–67.

Beck DE. Evaluation of the anorectum during endoscopic examinations. Tech in Gastrointestinal Endoscopy. 2004;6:2–5.

• Kelly SM, Sanowski RA, Foutch PG, Bellapravalu S, Haynes WC. A prospective comparison of anoscopy and fiberendoscopy in detecting anal lesions. J Clin Gastroenterol. 1986;8(6):658–60. This piece demonstrates the limitations of the flexible endoscope in the evaluation of anorectal disease, particularly if only utilized in retroflexion – the anoscope is the preferred technique to evaluate these patients.

Guttenplan M, Qureshi WA. Evaluation of the anorectum: physical and endoscopic examination. endoscopic learning library, ASGE DVD 073; 2017.

• Ganz RA. The evaluation and treatment of hemorrhoids: a guide for the gastroenterologist. Clin Gastroenterol Hepatol. 2013;11(6):593–603. This piece provides a more in-depth view of the evaluation and management of hemorrhoid disease with the emphasis placed on care that the gastroenterologist can safely and effectively provide.

Banov L. Management of hemorrhoidal disease. J S C Med Assoc. 1985;81:398.

Moesgaard F, Nielsen ML, Hansen JB, Knudsen JT. Highfiber diet reduces bleeding and pain in patients with hemorrhoids: a double-blind trial of Vi-Siblin. Dis Colon rectum. 1982;25:454–6.

Chong PS, Bartolo DC. Hemorrhoids and fissure in ano. Gastroenterol Clin N Am. 2008;37(3):627–44. ix

Perera N, Liolitsa D, Iype S, Croxford A, et al. Phlebotonics for haemorrhoids. Cochrane Database Syst Rev. 2012;8:CD004322.

Madoff R. American Gastroenterological Association technical review on the diagnosis and treatment of hemorrhoids. Gastroenterology. 2004;126(5):1463–73.

Jensen DM, Jutabha R, Machicado GA, et al. Prospective randomized comparative study of bipolar electrocoagulation versus heater probe for treatment of chronically bleeding internal hemorrhoids. Gastrointest Endosc. 1997;46:435–43.

Jutabha R, Jensen DM, Chavalitdhamrong D. Randomized prospective study of endoscopic rubber band ligation compared to bipolar coagulation for chronically bleeding internal hemorrhoids. Am J Gastroenterol. 2009;104(8):2057–64.

Ultroid ® Hemorrhoid Management System. Ultroid Technologies. www.ultroid.com. Accessed 4/1/17.

Azizi R, Rabani-Karizi B, Taghipour MA. Comparison between Ultroid® and rubber band ligation in the treatment of internal hemorrhoids. Acta Med Iran. 2010;48(6):389–93.

Neiger S. Hemorrhoids in everyday practice. PRO. 1979;2:22–8.

MacRae HM, McLeod RS. Comparison of hemorrhoidal treatment modalities. A meta-analysis Dis Colon rectum. 1995;38:687–94.

Lord PH. A new regime for the treatment of hemorrhoids. J R Soc Med. 1968;61:935–6.

Salvati EP. Nonoperative management of hemorrhoids: evolution of the office management of hemorrhoids. Dis Colon rectum. 1999;42:989–93.

Blaisdell PC. Prevention of massive hemorrhage secondary to hemorrhoidectomy. Surg Gynecol Obstet. 1958;106:485.

Barron J. Office ligation of internal hemorrhoids. Am J Surg. 1963;105:563.

Osborn NK, King KH, Adeniji OA, et al. Hemorrhoid treatment in the outpatient gastroenterology practice using the O'regan disposable hemorrhoid banding system is safe and effective. J Med. 2009;2:248–56.

Lee HH, Spencer RJ, Beart RW Jr. Multiple hemorrhoidal bandings in a single session. Dis Colon rectum. 1994;37:37–41.

Corman ML, Veidenheimer MC. The new hemorrhoidectomy. Surg Clin N Amer. 1973;53:417.

Peterson BT, Tierney WM, Chattani R, et al. Endoscopic banding devices. Gastrointest Endosc. 2008;68:217–21.

ASGE Technology Committee, Siddiqui UD, Barth BA, et al. Devices for the endoscopic treatment of hemorrhoids. Gastrointest Endosc. 2014;79(1):8–14.

Johanson JF, Rimm A. Optimal nonsurgical treatment of hemorrhoids: a comparative analysis of infrared coagulation, rubber band ligation, and injection sclerotherapy. Am J Gastroenterol. 1992;87:1600–6.

Cleator IGM, Cleator MM. Banding hemorrhoids using the O'Regan Disposable Bander. Business briefings. US Gastroenterol Rev. 2005:69–73.

Kumar N, Paulvannan S, Billings PJ. Rubber band ligation of haemorrhoids in the outpatient clinic. Ann R Coll Surg Engl. 2002;84(3):172–4.

Armstrong DN. Multiple hemorrhoidal ligation: a prospective, randomized trial evaluating a new technique. Dis Colon rectum. 2003;46(2):179–86.

Cleator IGM, Cleator MM. The long term results of hemorrhoid banding using the O'Regan disposable suction ligator. 2010 ISBN 978–0–9867328-1-2.

Iyer VS, Shrier I, Gordon PH. Long-term outcome of rubber band ligation for symptomatic primary and recurrent internal hemorrhoids. Dis Colon rectum. 2004;47(8):1364–70.

Shanmugam V, Thaha MA, Rabindranath KS, Campbell KL, Steele RJ, Loudon MA. Rubber band ligation versus excisional haemorrhoidectomy for haemorrhoids. Cochrane Database Syst Rev. 2005;3:CD005034.

Nelson RS, Ewing BM, Ternent C, Shashidharan M, Blatchford GJ, Thorson AG. Risk of late bleeding following hemorrhoidal banding in patients on antithrombotic prophylaxis. Am J Surg. 2008;196(6):994–9. discussion 999

Komborozos VA, Skrekas GJ, Pissiotis CA. Rubber band ligation of symptomatic internal haemorrhoids: results of 500 cases. Dig Surg. 2000;17:71–6.
Ethics declarations
Conflict of Interest
Mitchel Guttenplan is the medical director for CRH Medical and holds a patent for an upgrade of a device for CRH Manufacturers (the device itself is not mentioned in this paper).
Human and Animal Rights and Informed Consent
This article does not contain any studies with human or animal subjects performed by the author.
Additional information
This article is part of the Topical Collection on Large Intestine
About this article
Cite this article
Guttenplan, M. The Evaluation and Office Management of Hemorrhoids for the Gastroenterologist. Curr Gastroenterol Rep 19, 30 (2017). https://doi.org/10.1007/s11894-017-0574-9
Published:

DOI: https://doi.org/10.1007/s11894-017-0574-9
Keywords