Abstract
The concept of prenatal flavor learning can be used to motivate women to eat healthy foods. The flavors of the foods in the maternal diet are found in the amniotic fluid swallowed by the fetus, with the fetus developing a preference for those flavors that is shown to persist in infancy. Furthermore, flavor preferences in infancy can persist into childhood and even into adulthood. Thus, the intrauterine environment may have a life-long influence on flavor preferences and healthy eating. This is an empowering concept for a pregnant woman: her baby will develop a preference for what she eats. However, education alone about this concept may not be sufficient to motivate behavior change. The evidence for health promotion strategies demonstrated to be effective in pregnancy is presented here, along with associated implications for prenatal flavor learning and the prevention of obesity and diabetes.
This is a preview of subscription content,
to check access.
Access this article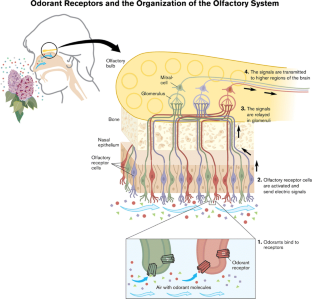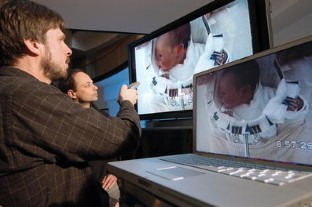 Similar content being viewed by others
References
Papers of particular interest, published recently, have been highlighted as: •• Of major importance
Ogden CL, Carroll MD, Curtin LR, McDowell MA, Tabak CJ, Flegal KM. Prevalence of overweight and obesity in the United States, 1999–2004. JAMA. 2006;295(13):1549–55.

Esposito L, Fisher JO, Mennella JA, Hoelsher DM, Huang TT. Developmental perspectives on nutrition and obesity from gestation to adolescence. Prev Chronic Dis 2009: 6(3). http://www.cdc.gov/pcd/issues/2009/jul09_0014.htm

Briefel RR, Reidy K, Karwe V, Jankowski L, Hendricks K. Toddlers' transition to table foods: Impact on nutrient intakes and food patterns. J Am Diet Assoc. 2004;104(1):S38–44.

Centers for Disease Control and Prevention (2011). Overweight and Obesity. Retrieved July 11, 2011 @ http://www.cdc.gov/obesity/data.

Dave JM, Evans AE, Saunders RP, Watkins KW, Pfeiffer KA. Associations among food insecurity, acculturation, demographic factors, and fruit and vegetable intake at home in Hispanic children. J Am Diet Assoc. 2009;109(4):697–701.

•• Beauchamp GK, Mennella JA. Early flavor learning and its impact on later feeding behavior. J Pediatr Gastroenterol Nutr 2009; 48(Suppl 1): S25-S30. This is an excellent article that reviews the basic physiology of the chemical senses as they pertain to prenatal flavor learning.

Rosenzweig MR, Leiman AL, Breedlove SM. Biological Psychology: An introduction to behavioral, cognitive and clinical neuroscience (1999, 2nd ed.) Sunderland, MA: Sinauer Associates, Inc.

•• Todrank J, Heth G, Restrepo, D. Effects of in utero odorant exposure on neuroanatomical development of the olfactory bulb and odour preferences. Proc Biol Sci 2011 278(1714):1949–1955. This is an excellent study that describes specific neuroanatomical changes that occur with prenatal flavor learning in mice pups.

Mennella JA, Johnson A, Beauchamp GK. Garlic ingestion by pregnant women alters the odor of amniotic fluid. Chem Senses. 1995;20(2):207–9.

Blackburn ST. Maternal, Fetal & Neonatal Physiology: A Clinical Perspective (2007, 3rd edition) St. Louis, MO: Saunders Elsevier.

Blackburn ST. Maternal, Fetal & Neonatal Physiology: A Clinical Perspective (2003, 2nd edition) St. Louis, MO: Saunders Elsevier.

Mennella JA, Jagnow CP, Beauchamp GK. Prenatal and postnatal flavor learning by human infants. Pediatrics. 2001;107(6):E88–93.

Yajnik CS. Nutrient-mediated teratogenesis and fuel-mediated teratogenesis: two pathways of intrauterine programming of diabetes. Int J Gynaecol Obstet. 2009;104:S27–31.

Trout KK, McGrath J, Flanagan J Costello M, Frey J. A pilot study to increase fruit and vegetable intake in pregnant Latina women. J Prim Care Community Health (2011, in press).

Subar AF, Heimendinger J, Patterson BH, Krebs-Smith SM, Pivonka E, Kessler R. Fruit and vegetable intake in the United States: the baseline survey of the Five a Day for Better Health Program. Am J Health Promot. 1995;9(5):352–60.

Devine CM, Farrell TJ, Hartman R. Sisters in health: experiential program emphasizing social interaction increases fruit and vegetable intake among low-income adults. J Nutr Educ Behav. 2005;37(5):265–70.

Anderson JV, Bybee DI, Brown RM, McLean DF, Garcia EM, Breer ML, et al. 5 a day fruit and vegetable intervention improves consumption in a low income population. J Am Diet Assoc. 2001;101(2):195–202.

Yancey AK, Kumanyika SK, Ponce NA, McCarthy WJ, Fielding JE, Leslie JP, Akbar J. Population-based interventions engaging communities of color in healthy eating and active living: a review. Prev Chronic Dis 2004; 1(1)A09.

Xie B, Gilliland FD, Li Y-F, Rockett H. Effects of ethnicity, family income, and education on dietary intake among adolescents. Prev Med. 2003;36(1):30–40.

Pletsch P, Kratz A. Why do women stop smoking during pregnancy? Cigarettes taste and smell bad. Health Care Women Int. 2004;25(7):671–9.

Halterman J, Borrelli B, Conn K, Tremblay P, Blaakman S. Motivation to quit smoking among parents of urban children with asthma. Patient Educ Couns. 2010;79(2):152–5.

Heil S, Higgins S, Bernstein I, Solomom L, Rogers R, Thomas C, et al. Effects of voucher-based incentives on abstinence from cigarette smoking and fetal growth among pregnant women. Addiction. 2008;103(6):1009–18.

Ruger J, Weinstein M, Hammond K, Kearney M, Emmons K. Cost-effectiveness of motivational interviewing for smoking cessation and relapse prevention among low-income pregnant women: a randomized control trial. Value Health. 2008;11(2):191–8.

Cassady D, Jetter KM, Culp J. Is price a barrier to eating more fruits and vegetables for low-income families? J Am Diet Assoc. 2007;107(11):1909–15.

Herman DR, Harrison GG, Jenks E. Choices made by low-income women provided with an economic supplement for fresh fruit and vegetable purchase. J Am Diet Assoc. 2006;106(5):740–4.

Zenk SN, Schulz AJ, Israel BA, James SA, Bao S, Wilson ML. Fruit and vegetable access differs by community racial composition and socioeconomic position in Detroit, Michigan. Eth Dis. 2006;16:275–80.

Darmon N, Darmon M, Maillot M, Drewnowski A. A nutrient density standard for vegetables and fruits: nutrients per calorie and nutrients per cost. J Am Diet Assoc. 2005;105(12):1881–7.

Hartweg DL, Isabelli-Garcia C. Health perceptions of low-income, immigrant Spanish speaking Latinas in the United States. Hisp Health Care Int. 2007;5(2):52–63.

Fuentes-Afflick E, Hessol NA. Acculturation and body mass among Latina women. J Womens Health. 2008;17(1):67–73.

Lori J, Yi C, Martyn K. Provider characteristics desired by African American women in prenatal care. J Transcult Nurs. 2011;22(1):71–6.

Swindell J, McGuire A, Halpern S. Beneficent persuasion: techniques and ethical guidelines to improve patients' decisions. Annals Fam Med. 2010;8(3):261–4.

Lavender T, Platt MJ, Tsekiri E, Casson I, Byrom S, Baker L, Walkinshaw S. Women's perceptions of being pregnant and having pregestational diabetes. Midwifery. 2010;26:589–95.

Gollenberg A, Pekow P, Markenson G, Tucker K, Chasen-Tabor L. Dietary behaviors, physical activity, and cigarette smoking among pregnant Puerto Rican women. Am J Clin Nutr. 2008;87(6):1844–51.

Merzel C, English K, Moon-Howard J. Identifying women at-risk for smoking resumption after pregnancy. Matern Child Health. 2010;14(4):600–11.

Pletsch P. A model for postpartum smoking resumption prevention for women who stop smoking while pregnant. J Obstet Gynecol Neonatal Nurs. 2006;35(2):215–22.
Disclosure
No potential conflicts of interest relevant to this article were reported.
About this article
Cite this article
Trout, K.K., Wetzel-Effinger, L. Flavor Learning In Utero and Its Implications for Future Obesity and Diabetes. Curr Diab Rep 12, 60–66 (2012). https://doi.org/10.1007/s11892-011-0237-4
Published:

Issue Date:

DOI: https://doi.org/10.1007/s11892-011-0237-4
Keywords