Abstract
The growing prevalence of diabetes parallels the increased prevalence of obesity. Overweight and obese individuals with diabetes who attempt weight reduction face considerable challenges. However, several recent studies showed that weight reduction in patients with diabetes is feasible using a multidisciplinary approach that incorporates structured dietary intervention and meal replacements (MRs). Nutritionally complete MRs are shown to be useful at the start of weight reduction programs and for weight maintenance because of their nutrition adequacy. However, patients using this approach need to monitor their blood glucose levels closely and may need to adjust their diabetes medications. Most commercial MRs are currently fortified with vitamins and minerals to prevent long-term deficiency in essential micronutrients that are commonly seen in low-calorie diet plans. They also come in different flavors and formats that improve their general acceptability. To successfully initiate weight loss, MRs are generally used as absolute replacement of an agreed upon number of meals/snacks. This article covers the use of MRs for patients with diabetes for short-term and long-term weight reduction in clinical trials and real-world clinical practice.
Access options
Buy single article
Instant access to the full article PDF.
US$ 39.95
Tax calculation will be finalised during checkout.
Subscribe to journal
Immediate online access to all issues from 2019. Subscription will auto renew annually.
US$ 79
Tax calculation will be finalised during checkout.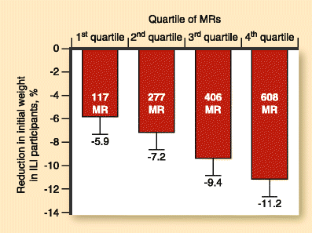 References
Papers of particular interest, published recently, have been highlighted as: • Of importance •• Of major importance
1.

Mokdad AH, Bowman BA, Ford ES, et al.: The continuing epidemics of obesity and diabetes in the United States. JAMA 2001, 286:1195–1200.

2.

Flegal KM, Carroll MD, Ogden CL, Johnson CL: Prevalence and trends in obesity among US adults, 1999–2000. JAMA 2002, 288:1723–1727.

3.

Centers for Disease Control: Estimated county-level prevalence of diabetes and obesity—United States, 2007. MMWR Morb Mortal Wkly Rep 2009, 58:1259–1263.

4.

Aucott L, Poobalan A, Smith WC, et al.: Weight loss in obese diabetic and non-diabetic individuals and long-term diabetes outcomes—a systematic review. Diabetes Obes Metab 2004, 6:85–94.

5.

Hamdy O, Ledbury S, Mullooly C, et al.: Lifestyle modification improves endothelial function in obese subjects with the insulin resistance syndrome. Diabetes Care 2003, 26:2119–2125.

6.

Monzillo LU, Hamdy O, Horton ES, et al.: Effect of lifestyle modification on adipokine levels in obese subjects with insulin resistance. Obes Res 2003, 11:1048–1054.

7.

Intensive blood-glucose control with sulphonylureas or insulin compared with conventional treatment and risk of complications in patients with type 2 diabetes (UKPDS 33). UK Prospective Diabetes Study (UKPDS) Group [no authors listed]. Lancet. 1998, 352:837–853.

8.

•• Pi-Sunyer X, Blackburn G, Brancati FL, et al.: Reduction in weight and cardiovascular disease risk factors in individuals with type 2 diabetes: one-year results of the look AHEAD trial. Diabetes Care 2007, 30:1374–1383. This ongoing study shows the impact of weight loss on metabolic parameters in people with diabetes after 1 year of intervention compared with the standard DSE.

9.

Price JH, Desmond SM, Krol RA, et al.: Family practice physicians' beliefs, attitudes, and practices regarding obesity. Am J Prev Med 1987, 3:339–345.

10.

Hill JO, Wyatt H: Outpatient management of obesity: a primary care perspective. Obes Res 2002, 10(Suppl 2):124S–130S.

11.

•• Hamdy O, Goebel-Fabbri A, Carver C, et al.: Why WAIT Program: a novel model for diabetes weight management in routine clinical practice. Obes Manag 2008, 4:176–183. This study demonstrates the successful application of a multidisciplinary program for diabetes weight management in routine clinical practice.

12.

Lindström J, Peltonen M, Eriksson JG, et al.: High-fibre, low-fat diet predicts long-term weight loss and decreased type 2 diabetes risk: the Finnish Diabetes Prevention Study. Diabetologia 2006, 49:912–920.

13.

Brinkworth GD, Noakes M, Parker B, et al.: Long-term effects of advice to consume a high-protein, low-fat diet, rather than a conventional weight-loss diet, in obese adults with type 2 diabetes: one-year follow-up of a randomised trial. Diabetologia 2004, 47:1677–1686.

14.

American Diabetes Association, Bantle JP, Wylie-Rosett J, et al.: Nutrition recommendations and interventions for diabetes: a position statement of the American Diabetes Association. Diabetes Care 2008, 31(Suppl 1):S61–S78.

15.

Giusti J, Rizzotto JA: Interpreting the Joslin Diabetes Center and Joslin Clinic Clinical Nutrition Guideline for Overweight and Obese Adults With Type 2 Diabetes. Curr Diab Rep 2006, 6:405–408.

16.

Lenz TL: Therapeutic lifestyle changes and pharmaceutical care in the treatment of dyslipidemias in adults. J Am Pharm Assoc 2005, 45:492–499.

17.

Yip I, Go VL, DeShields S, et al.: Liquid MR and glycemic control in obese type 2 diabetes patients. Obes Res 2001, 9(Suppl 4):341S–347S.

18.

Liz, Hong K, Saltsman P, et al.: Long-term efficacy of soy-based MR vs an individualized diet plan in obese type II DM patients: relative effects on weight loss, metabolic parameters and C-reactive protein. Eur J Clin Nutr 2005, 59:411–418.

19.

Noakes M, Foster PR, Keogh JB, Clifton PM: Are MR an effective strategy for treating obesity in adults with features of metabolic syndrome? Asia Pac J Clin Nutr 2004, 13(Suppl):S63.

20.

Truby H, Hiscutt R, Herriot AM, et al.: Commercial weight loss diets meet nutrient requirements in free living adults over 8 weeks: a randomised controlled weight loss trial. Nutr J 2008, 7:25.

21.

Ashley JM, Herzog H, Clodfelter S, et al.: Nutrient adequacy during weight loss interventions: a randomized study in women comparing the dietary intake in a meal replacement group with a traditional food group. Nutr J 2007, 6:12.

22.

Noakes M, Foster PR, Keogh JB, Clifton PM: MR are as effective as structured weight-loss diets for treating obesity in adults with features of metabolic syndrome. J Nutr 2004, 134:1894–1899.

23.

Heymsfield SB, van Mierlo CA, van der Knaap HC, et al.: Weight management using a meal replacement strategy: meta and pooling analysis from six studies. Int J Obes Relat Metab Disord 2003, 27:537–549.

24.

• Vázquez C, Montagna C, Alcaraz F, et al.: Meal replacement with a low-calorie diet formula in weight loss maintenance after weight loss induction with diet alone. Eur J Clin Nutr 2009, 63:1226–1232. This study strongly supports the suggestion that MRs are an effective measure in weight loss maintenance compared with dieting alone.

25.

Mitri J, Hamdy O: Diabetes medications and body weight. Expert Opin Drug Saf 2009, 8:573–584.

26.

The Look AHEAD Research Group: Look AHEAD four-year results. Presented at the 70th Scientific Sessions of the American Diabetes Association. New Orleans; LA; June 5–9, 2009.

27.

•• Wadden TA, West DS, Neiberg RH, et al.: One-year weight losses in the Look AHEAD study: factors associated with success. Obesity 2009, 17:713–722. The Look AHEAD trial has reported valuable data relating to diabetes management. This is the first look specifically at the success factors for weight loss, of which one factor was the commercial MR.
Disclosure
Debbie Zwiefelhofer works for Nestlé HealthCare Nutrition, which manufacturers three products mentioned in this article (BOOST Glucose Control, BOOST Nutritional Energy Drink and Optifast Shake). The material presented about these products is based on the best-known clinical evidence and is not affected by this financial relationship. No other potential conflicts of interest relevant to this article were reported.
About this article
Cite this article
Hamdy, O., Zwiefelhofer, D. Weight Management Using a Meal Replacement Strategy in Type 2 Diabetes. Curr Diab Rep 10, 159–164 (2010). https://doi.org/10.1007/s11892-010-0103-9
Keywords
Meal replacement

Weight management

Type 2 diabetes