Abstract
Purpose of Review
High-intensity exercise may beneficially impact on insulin sensitivity. However, there is still uncertainty on the actual impact of high-intensity interval training (HIIT) on chronic physiologic adaptations among patients with type 2 diabetes mellitus (T2DM). We aimed to systematically search and appraise the evidence base on the effects of HIIT in comparison to mild- or moderate-intensity interval training (MMIIT) on glycemic control inT2DM.
Recent Findings
A total of 5 RCT met the inclusion criteria. Most studies presented significant differences for weight and BMI with HIIT, and with both interventions for total body fat. For the other health-related variables (systolic and diastolic BP, fasting cholesterol, LDL and HDL, triglycerides, fasting glucose, and HbAc1), only 1 study provided detailed results for HIIT, showing significant differences for systolic BP and HDL cholesterol in 2 studies, total cholesterol, LDL, and triglycerides, whereas for MIIT, only 1 study brought significant differences for LDL cholesterol. For glucose levels, significant differences were reported in 4 studies for both HIIT and MMIT, but only two studies used the percentage delta assessment tool, whereas 1 study only showed significant improvements for HIIT.
Summary
The number of studies for the analysis is not precise as to the statements regarding the results of the intervention proposed for this public, since they do not allow identifying a consistency of the findings, not presenting diversity between the training methods and the different methods of volume control and intensity of training.
This is a preview of subscription content, log in to check access.
Access options
Buy single article
Instant access to the full article PDF.
US$ 39.95
Price includes VAT for USA
Subscribe to journal
Immediate online access to all issues from 2019. Subscription will auto renew annually.
US$ 99
This is the net price. Taxes to be calculated in checkout.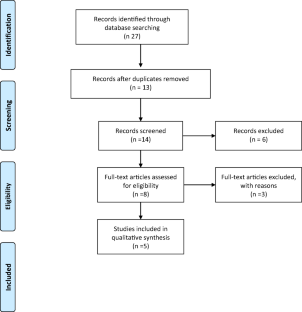 References
Papers of particular interest, published recently, have been highlighted as: • Of importance •• Of major importance
1.

Serra HA, Cordo CS, Alvariñas J, Bragagnolo JC, Frechtel GD, Cean P, et al. Cellular drug transporters. The trip of oral antidiabetics by the organism. Journal of the Argentine Society of Diabetes (SAD) -Version of test. 2018;51(4):137–52.

2.

World Health Organization, 2016 World report on diabetes. Access (04/06/18) in:http://apps.who.int/iris/bitstream/handle/10665/204877/WHONMH_NVI_16.3_spa.pdf;jsessionid=18BF312190B708D0E9E97F7ED6137537?sequence=1

3.

López-Miranda J, Pintó X. Anti-PCSK9 antibodies in type 2 diabetes and secondary prevention of cardiovascular diseases. Clin Investig Arterioscler. 2016;28:31–8.

4.

Santos M, West E, Skali H, Forman DE, Nadruz W Junior, Shah AM. Resting heart rate and chronotropic response to exercise: prognostic implications in heart failure across left ventricular ejection fraction spectrum. J Card Fail. pii: S1071–9164(18)31060–1.

5.

Alvarez C, Ramirez-Campillo R, Martinez-Salazar C, Mancilla R, Flores-Opazo M, Cano-Montoya J, et al. Low-volume high-intensity interval training as a therapy for type 2 diabetes. Int J Sports Med. 2016;37(09):723–9.

6.

Francois ME, Durrer C, Pistawka KJ, Halperin FA, Little JP. Resistance-based interval exercise acutely improves endothelial function in type 2 diabetes. Am J Phys Heart Circ Phys. 2016;311(5):H1258–67.

7.

Howden, E. (2018). Is middle age too old to start exercising and seeing benefits? Research shows that it is not too late! American college of sports medicine, 1. Access (04/06/2018) in: http://www.acsm.org/all-blog-posts/acsm-blog/acsm-blog/2018/02/09/Not-too-late-to-exercise.

8.

Maillard F, Rousset S, Pereira B, Traore A, Del Amaze PDP, Boirie Y, et al. High-intensity interval training reduces abdominal fat mass in postmenopausal women with type 2 diabetes. Diabetes Metab. 2016;42(6):433–41.

9.

Terada T, Friesen A, Chahal BS, Bell GJ, McCargar LJ, Boulé NG. Feasibility and preliminary efficacy of high intensity interval training in type 2 diabetes. Diabetes Res Clin Pract. 2013;99(2):120–9.

10.

Støa EM, Meling S, Nyhus LK, Strømstad G, Mangerud KM, Helgerud J, et al. High-intensity aerobic interval training improves aerobic fitness and HbA1c among persons diagnosed with type 2 diabetes. Eur J Appl Physiol. 2017;117(3):455–67.

11.

Mitranun W, Deerochanawong C, Tanaka H, Suksom D. Continuous vs interval training on glycemic control and macro-and microvascular reactivity in type 2 diabetic patients. Scand J Med Sci Sports. 2014;24(2):e69–76.

12.

Mangiamarchi, P., Caniuqueo, A., Ramírez-Campillo, R., Cardenas, P., Morales, S., Cano-Montoya, J., ... & Álvarez, C. (2017). Intermittent exercise and nutritional counseling improve glycemic control and quality of life in patients with type 2 diabetes mellitus, 145(7), 845–8531.

13.

Garber CE, Blissmer B, Deschenes MR, Franklin BA, Lamonte MJ, Lee IM, et al. American College of Sports Medicine position stand. Quantity and quality of exercise for developing and maintaining cardiorespiratory, musculoskeletal, and neuromotor fitness in apparently healthy adults: guidance for prescribing exercise. Med Sci Sports Exerc. 2011;43(7):1334–59.

14.

Campbell E, Coulter EH, Paul L. High intensity interval training for people with multiple sclerosis: a systematic review. Mult. Scler. Relat. Disord. 2018;24(8):55–63.

15.

Funch LT, Lind E, True L, Van Langen D, Foley JT, Hokanson JF. Four weeks of off-season training improves peak oxygen consumption in female field hockey players. Sports. 2017;5(4):89.

16.

Żebrowska A, Hall B, Kochańska-Dziurowicz A, Janikowska G. The effect of high intensity physical exercise and hypoxia on glycemia, angiogenic biomarkers and cardiorespiratory function in patients with type 1 diabetes. Advances in clinical and experimental medicine: official organ Wroclaw Medical University. 2018;27(2):207–16.

17.

American Diabetes A. 2. Classification and diagnosis of diabetes. Diabetes Care. 2017;40(Suppl 1):S11–24.

18.

Santiago LM, Marques M. Impact of written information on control and adherence in type 2 diabetes. Journal of the Brazilian Medical Association. 2018;64(2):140–7.

19.

De Sá CA, Heizen PG, Corralo VS, dos Santos GG, Soares NM. Chronic effect of aerobic exercise on anthropometric, biochemical and hemodynamic variables in individuals with type 2 diabetes mellitus: a systematic review. Revista Andaluza de Medicina del Deporte. 2016;9(4):173–9.

20.

De Sousa, L. M. (2016). The effectiveness of physical exercise programs in controlling body weight. Health. Com,1(1) 13(2), 93–97.

21.

Mendes R, Sousa N, Barata JT. Physical activity and public health. Recommendations for exercise prescription. Acta Medica Port. 2011;24(6):1025–30.

22.

Nakanishi S, Iwamoto M, Hirukawa H, Shimoda M, Tatsumi F, Kohara K, et al. Effect of mild exercise on glycemic and bodyweight control in Japanese type 2 diabetes patients: a retrospective analysis. J Diabetes Investig. 2018. https://doi.org/10.1111/jdi.12832.
Ethics declarations
Conflict of Interest
Djeniffer Elias da Silva, Antônio José Grande, Leonardo Roever, Gary Tse, Tong Liu, Giuseppe Biondi-Zoccai, and Joni Márcio de Farias declare no conflict of interest.
Human and Animal Rights and Informed Consent
This article does not contain any studies with human or animal subjects performed by any of the authors.
Additional information
Publisher's Note
Springer Nature remains neutral with regard to jurisdictional claims in published maps and institutional affiliations.
This article is part of the Topical Collection on Evidence-Based Medicine, Clinical Trials and Their Interpretations
About this article
Cite this article
da Silva, D.E., Grande, A.J., Roever, L. et al. High-Intensity Interval Training in Patients with Type 2 Diabetes Mellitus: a Systematic Review. Curr Atheroscler Rep 21, 8 (2019). https://doi.org/10.1007/s11883-019-0767-9
Keywords
Exercise

High-intensity interval training

Diabetes mellitus