Correction to: Chemical fractionation by sequential extraction of Cd, Pb, and Cu in Antarctic atmospheric particulate for the characterization of aerosol composition, sources, and summer evolution at Terra Nova Bay, Victoria Land
Correction to: Air Qual Atmos Health.
  https://doi.org/10.1007/s11869-017-0470-3
The original publication contained the following errors.
In Volume 10 Issue 6 page 784, the last two sentence of the second paragraph under subheading "Meteo-climatic data and back-trajectory calculation", the comma between velocity" and Eight should be a period. The last two sentence should read "The vertical motion calculation method was selected to "Model vertical velocity". Eight runs were computed for every 2 days of sampling at 6-h intervals."
In Fig. 1, the word Ross Sea was double printed in the bottom of the image. The corrected Fig. 1 is reproduced here.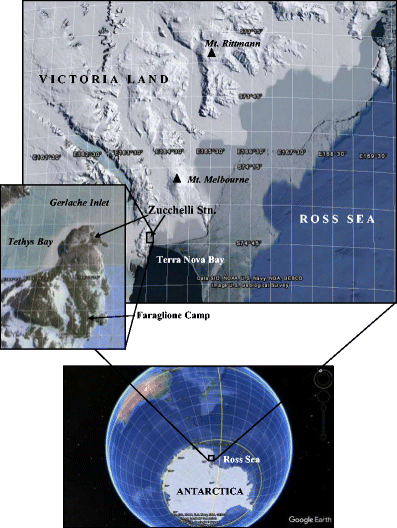 Copyright information
© Springer Science+Business Media B.V., part of Springer Nature 2017