Abstract
Sparklers, sometimes called Bengal lights, are widely used for the celebration of a variety of events due to their esthetic and entertaining effects. They are especially popular with children. While their associated safety measures deal with rules regarding possible burns to the skin or eyes, the strong emission of nanoparticles during the combustion of sparklers is usually both ignored and unregulated. Here, we report on the high concentrations of nanoparticles released during the indoor combustion of sparklers. Large proportions of the metals making up the sparking material are released into the atmosphere. Information based on chemical analyses of pristine and burned sparklers is compared to the relevant data relating to the released nanoparticles. Their small size and the presence of barium suggest that the use of sparklers as a children's entertainment should be reconsidered.
Access options
Buy single article
Instant access to the full article PDF.
USD 39.95
Price excludes VAT (USA)
Tax calculation will be finalised during checkout.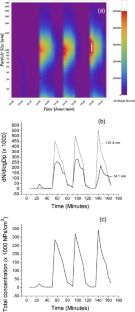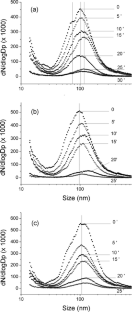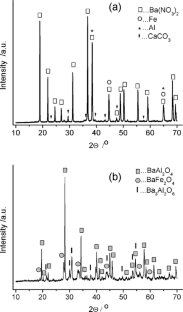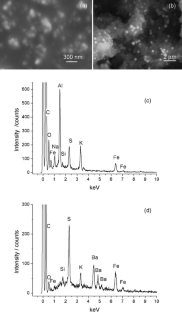 References
Azhagurajan A, Selvakumar N (2014) Impact of nano particles on safety and environment for fireworks chemicals. Proc Saf Environ PSEP-397. doi:10.1016/j.psep.2013.12.007

Betha R, Balasubramanian R (2013) Particulate emissions from commercial handheld sparklers: evaluation of physical characteristics and emission rates. Aerosol and Air Quality Research 13:301–307

Directive 2007/23/EC of the European Parliament and of the Council of 23 May 2007 on the placing on the market of pyrotechnic articles (2007/23/EC), OJ L 154 of 14.6.2007

Gatti AM, Montanari S, Monari E, Gambarelli A, Capitani F, Parisini B (2004) Detection of micro- and nano-sized biocompatible particles in the blood. J Mater Sci Mater Med 15:469–472

Klouda K, Brádka S, Otáhal P (2012) Experiences with anthropogenic aerosol spread in the environment, atmospheric aerosols—regional characteristics—chemistry and physics, Dr. Hayder Abdul-Razzak (ed), ISBN: 978-953-51-0728-6, InTech. doi:10.5772/48439

Kulshrestha UC, Nageswara Rao T, Azhaguvel S, Kulshrestha MJ (2004) Emissions and accumulation of metals in the atmosphere due to crackers and sparkles during Diwali festival in India. Atmos Environ 38:4421–4425

McManus HD, Wiqal VF, Long RS (1975) Sparkler composition, patent 3862865

Occupational Safety and Health Standards—OSHA 29 CFR 1910, U.S. Department of Labor/Occupational Safety & Health Administration

Purdey M (2004) Chronic barium intoxication disrupts sulphated proteoglycan synthesis: a hypothesis for the origins of multiple sclerosis. Med Hypotheses 62:746–754

Regulatory guidelines for shipping and transporting fireworks, Revised June 2012, Pipeline and Hazardous Materials Safety Administration, U.S. Department of Transportation
Acknowledgments
The authors thank Marko Djorić for his technical assistance with the measurement of nanoparticles in the air, Mira Zupančič for the chemical analysis, and the Centre of Excellence Namaste and the Slovenian Research Agency for financing.
About this article
Cite this article
Remškar, M., Tavčar, G. & Škapin, S.D. Sparklers as a nanohazard: size distribution measurements of the nanoparticles released from sparklers. Air Qual Atmos Health 8, 205–211 (2015). https://doi.org/10.1007/s11869-014-0281-8
Received:

Accepted:

Published:

Issue Date:

DOI: https://doi.org/10.1007/s11869-014-0281-8
Keywords
Air pollution

Sparklers

Size distribution measurements

Barium

Nanoparticles

Pyrotechnics