Abstract
Community involvement and genuine engagement with citizens is an important, integral element of the Systems Approach Framework (SAF). The SAF provides a structure for an Integrated Coastal Management (ICM) process using a multidisciplinary approach that integrates environmental, social and economic viability and well-being. An assessment of the SAF and its application with respect to citizen engagement and participation uncovered two main issues: (i) the implications of engaging stakeholders have not been fully understood and are still not an integral part of the SAF ICM process; and (ii) the need to include validation. This article sets out to address these issues. It explores the paradigm shift in government-citizen interaction that moves from a management "outputs"-based approach to a more collaborative partnership approach focused on "outcomes". This shift necessitates a more robust public participation framework that is timely, iterative and genuinely inclusive. Without community and stakeholder "buy-in" it is difficult to achieve the behavioural change necessary to achieve sustainability. Engagement considerations should be addressed from the outset and throughout the process to the "Implementation" and "Monitoring and Evaluation" steps. Furthermore, this paper identifies the need to move beyond these steps to include validation in the SAF, especially when dealing with highly complex issues. In this way, citizens take ownership of the issue(s), participate in identifying solutions and strive to maintain sustainable development. This paper provides the necessary input to how the SAF can integrate credible public participation for outcomes that are more successful and lead to greater sustainability and improved social capital.
This is a preview of subscription content, log in to check access.
Access options
Buy single article
Instant access to the full article PDF.
US$ 39.95
Price includes VAT for USA
Subscribe to journal
Immediate online access to all issues from 2019. Subscription will auto renew annually.
US$ 99
This is the net price. Taxes to be calculated in checkout.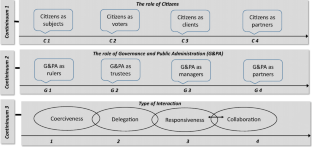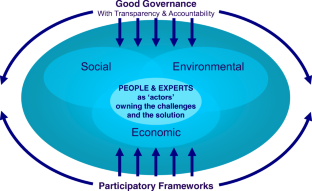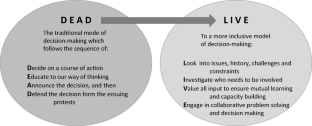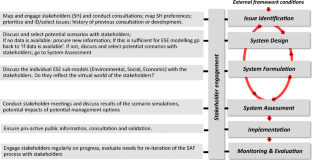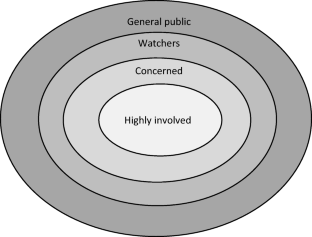 References
Andersen SF (2016) A retrospective analysis of management of cormorants (Phalacrocorax carbo sinensis). Possible benefits of using System Approach Framework on a case of cormorants at Tofte Lake, Denmark. University of Copenhagen, Masters Thesis, 47 pp

Birch D (2002) Corporate citizenship in Australia: some ups, some downs. J Corp Citizsh 5:73–84

Bookchin M (1982) The ecology of freedom: the emergence and dissolution of hierarchy. San Francisco Cheshire Books, 1982. Reprinted with a new introduction by AK Press, 2005

Browne BW (2004) Imagine Chicago: a methodology for cultivating community. J Community Appl Soc Psychol 14:394–405. https://doi.org/10.1002/casp.795

Carson L (2011) Dilemmas, disasters and deliberative democracy: getting the public back into policy. Griffith Rev 32:38–46

Castles S (2011) Migration, crisis, and the global labour market. Globalizations 8:311–324

Clark H (2015) Sustainable development needs public participation, huffington post and open governemnt partnership (OGP) OGP 2015 Global Summit https://www.huffingtonpost.com/helen-clark/sustainable-development-n_1_b_8412692.html. Accessed 10 Jan 2018

Crowley K (2009) Can deliberative democracy be Practised? A sub-national policy pathway. Pol Policy 37:995–1021

Dinesen GE, Timmermann K, Roth E et al (2011) Mussel production and water framework directive targets in the Limfjord, Denmark: an integrated assessment for use in system-based management. Ecol Soc 16. https://doi.org/10.5751/ES-04259-160426

Drucker P (Ed) (2017) The concept of the corporation, 2nd edn. The new American library. Routledge, New York, pp 329

Faludi A (2000) The performance of spatial planning. Plan Pract Res 15:299–318. https://doi.org/10.1080/713691907

Funtowicz SO, Ravetz JR (1993) Science for the post-normal age. Futures 25:739–755. https://doi.org/10.1016/0016-3287(93)90022-L

Garton Ash T (2016) Q&A: Timothy Garton ash on trump, Brexit and the age of media polarisation. Columbia Journal. Rev. https://www.cjr.org/q_and_a/timothy_gart. Accessed 1 Aug 2017

Garton Ash T (2017a) The voice of the people? EU Referendum & Brexit: analysis. Univ. Oxford. https://www.cjr.org/q_and_a/timothy_garton_ash.php. Accessed 1 Aug 2017

Garton Ash T (2017b) A year after voting for Brexit, Britain's divided, and in uncharted waters. EU Referendum & Brexit: Analysis. Univ. Oxford. http://www.ox.ac.uk/news-and-events/oxford-and-brexit/brexit-analysis/one-year-on. Accessed 1 Aug 2017

Geczi E (2007) Sustainability and public participation: toward an inclusive model of democracy. Adm Theory Prax 29:375–393

Gillgren C (2007) Teacher Jury Report 1. Doc No. 2008/33678 Curriculum Council, Govt. of Western Australia

Gillgren C (2008) Teacher Jury Validation Report 1–3. Doc No 2008/13074 Curriculum Council, Govt. of Western Australia

Guimarães Pereira A, Funtowicz S (2006) Knowledge representation and mediation for transdisciplinary frameworks: tools to inform debates, dialogues & deliberations. Int J Transdiscipl Res 1:34–50

Healey P (2006) Relational complexity and the imaginative power of strategic spatial planning. Eur Plan Stud 14:525–546. https://doi.org/10.1080/09654310500421196

Hindess B (2002) Deficit by design. Aust J Public Adm 61:30–38. https://doi.org/10.1111/1467-8500.00256

Hopkins TS, Bailly D, Støttrup JG (2011) A systems approach framework for coastal zones. Ecol Soc 16. https://doi.org/10.5751/ES-04553-160425

Hopkins TS, Bailly D, Elmgren R et al (2012) A systems approach framework for the transition to sustainable development: potential value based on coastal experiments. Ecol Soc 17:39

Konstantinou ZI, Krestenitis YN, Latinopoulos D et al (2012) Aspects of mussel-farming activity in Chalastra, Thermaikos Gulf, Greece: an effort to untie a management Gordian knot. Ecol Soc 17. https://doi.org/10.5751/ES-04455-170101

Lukensmeyer CJ (2013) Bringing citizen voices to the table: a guide for public managers. Jossey-Bass, San Francisco

Melaku Canu D, Campostrini P, Riva SD et al (2011) Addressing sustainability of clam farming in the Venice lagoon. Ecol Soc 16:20. https://doi.org/10.5751/ES-04263-160326

Newton A, Elliott M (2016) A typology of stakeholders and guidelines for engagement in transdisciplinary, participatory processes 3:1–13. https://doi.org/10.3389/fmars.2016.00230

Newton A, Carruthers TJB, Icely J (2012) Estuarine, coastal and shelf science the coastal syndromes and hotspots on the coast. Estuar Coast Shelf Sci 96:39–47. https://doi.org/10.1016/j.ecss.2011.07.012

Pavlova O V (2017) The legal basis of public participation in the international environmental governance as a requirement for sustain dev. 267–271. https://doi.org/10.14207/ejsd.2017.v6n2p267

Pinarbaşı K, Galparsoro I, Borja Á et al (2017) Decision support tools in marine spatial planning: present applications, gaps and future perspectives. Mar Policy 83:83–91. https://doi.org/10.1016/j.marpol.2017.05.031

Reis J (2014) Introduction to systems approaches in coastal management-the legacy of the SPICOSA project. Mar Policy 43:1–2. https://doi.org/10.1016/j.marpol.2013.03.012

Robinson L (2002) Public outrage and public trust. http://www.enablingchange.com.au/Public_outrage_public_trust.pdf

Salamon LM (2011) The new governance and the tools of public action: an introduction. Fordham Urban Law J 28:1–47. https://doi.org/10.1525/sp.2007.54.1.23.

Sandman P (1987) Risk communication: facing public outrage. US Environ Prot Agency J 13:21–22

Schernewski G, Bartel C, Kobarg N, Karnauskaite D (2017a) Retrospective assessment of a managed coastal realignment and lagoon restoration measure: the Geltinger Birk, Germany. J Coast Conserv 1–11. https://doi.org/10.1007/s11852-017-0496-6

Schernewski G, Schumacher J, Weisner E, Donges L (2017b) A combined coastal protection, realignment and wetland restoration scheme in the southern Baltic: planning process, public information and participation. J Coast Conserv 1–15. https://doi.org/10.1007/s11852-017-0542-4

Schumacher J, Schernewski G, Bielecka M, Loizides MI, Loizidou XI (2018) Methodologies to support coastal management-a stakeholder preference and planning tool and its application. Mar Policy 94:150–157

Støttrup JG, Dinesen GE, Janssen H et al (2017) Re-visiting ICM theory and practice: lessons learned from the Baltic Sea region. Ocean Coast Manag 139:64–76. https://doi.org/10.1016/j.ocecoaman.2017.02.002

Timmermann K, Dinesen GE, Markager S et al (2014) Development and use of a bioeconomic model for management of mussel fisheries under different nutrient regimes in the temperate estuary of the Limfjord, Denmark. Ecol Soc 19. https://doi.org/10.5751/ES-06041-190114

Vigoda E (2002) From responsiveness to collaboration: governance, citizens, and the next generation of public administration. Public Adm Rev 62:527–540

Walters L, Aydelotte J, Miller J (2000) Putting more public in policy analysis. Public Adm Rev 60:357

Zivkovic S (2017) How can education for sustainability create systemic change? In: Corcoran PB, Weakland JP, Wals AEJ (eds) Envisioning futures for environmental and sustainability education, pp 169–180
Acknowledgements
This work was partly funded by the BONUS BALTCOAST project. BONUS BALTCOAST has received funding from BONUS (Art 185) funded jointly from the European Union's Seventh Programme for research, technological development and demonstration, and from the Baltic Sea national funding institutions, InnovationsFonden, Denmark and the Federal Ministry of Education and Research of Germany (BMBF 03F0717A).
About this article
Cite this article
Gillgren, C., Støttrup, J.G., Schumacher, J. et al. Working together: collaborative decision making for sustainable Integrated Coastal Management (ICM). J Coast Conserv 23, 959–968 (2019). https://doi.org/10.1007/s11852-018-0631-z
Received:

Revised:

Accepted:

Published:

Issue Date:
Keywords
Systems Approach Framework (SAF)

Science-policy integration

Public participation

Stakeholder interactions

Collaborative decision-making

Validation