Abstract
To complement existing micro-, meso and macro-litter monitoring strategies at sandy beaches, two user-friendly methods were further-developed and tested. The Rake-method and the Frame-method focus on large-micro (>2 mm) and meso-litter (5–25 mm) in the 30–50 mm upper sediment layer and were applied at 58 surveys at 15 sandy beaches of the German and Lithuanian Baltic Sea coast between 2014 and 2016. The Rake-method investigates sandy sediments to a depth of up to 50 mm. In average, we found 2.6 items / m2 in Germany (65% micro and meso-litter) and 0.6 items / m2 in Lithuania (66% micro and meso-litter). Using the Frame-method, covering the upper 30 mm, we received 1.8 items / m2 in Germany (64% micro and meso-litter) and 5.3 items / m2 in Lithuania (86% micro and meso-litter). Mostly found were cigarette butts, artificial polymers and in Lithuania paraffin. To test the reliability of both methods, recovery experiments were carried out. Depending on color and structure between 31 and 100% of all items were recovered by the Frame-method and 31–77% by the Rake-method. Using the Matrix Scoring Technique, tourism was identified as major pollution source. Both methods turned out to be suitable for sandy beaches, even if they are regular cleaned, and to assess pollution hot-spots. Both methods do not require elaborated equipment or a laboratory, are low in costs and can be carried out by volunteers. In comparison, the Rake method turned out to be more robust and cost-effective.
This is a preview of subscription content, log in to check access.
Access options
Buy single article
Instant access to the full article PDF.
US$ 39.95
Tax calculation will be finalised during checkout.
Subscribe to journal
Immediate online access to all issues from 2019. Subscription will auto renew annually.
US$ 79
Tax calculation will be finalised during checkout.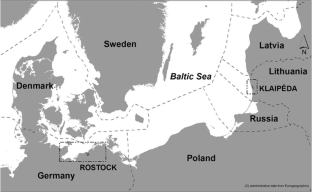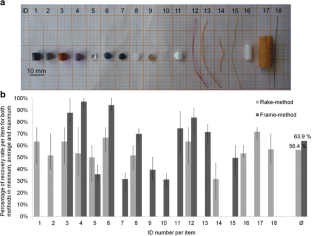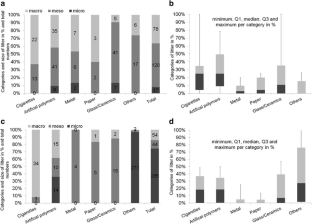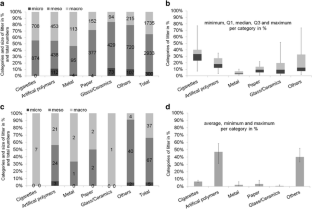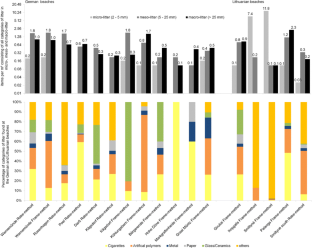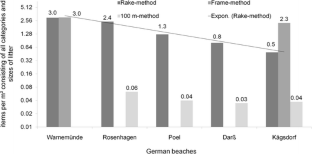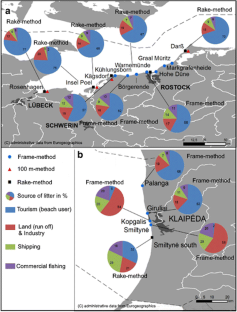 References
Aniansson B, Bell G, Fátima B, Dagevos J, Elliot B, Fleet DM, Guéna A, Hägerhäll B, Jørgensen HH, Kerckhof F, Mouriño FL, Nickerson R, Nilsson P, Olin R, Span I, Sverrisdóttir S, Wenneker B (2007) OSPAR Pilot Project on Monitoring Marine Beach Litter: Monitoring of marine litter in the OSPAR region

Carson HS, Colbert SL, Kaylor MJ, McDermid KJ (2011) Small plastic debris changes water movement and heat transfer through beach sediments. Mar Pollut Bull 62(8):1708–1713. doi:10.1016/j.marpolbul.2011.05.032

Claessens M, de MS, van Landuyt L, de CK, Janssen CR (2011) Occurrence and distribution of microplastics in marine sediments along the Belgian coast. Mar Pollut Bull 62(10):2199–2204. doi:10.1016/j.marpolbul.2011.06.030

do Sul JAI, Spengler A, Costa MF (2009) Here, there and everywhere. Small plastic fragments and pellets on beaches of Fernando de Noronha (Equatorial Western Atlantic). Mar Pollut Bull 58(8):1236–1238

Earll RC, Williams AT, Tudor DT (2000) Pilot project to establish methodologies and guidelines to identify marine litter from shipping: Maritime and Coastguard Agency Research Project No 470. 137. pp. Prepared by Coastal Management for Sustainability, Candle Cottage, Kempley, Glos. UK. 2000

Esiukova E (2016) Plastic pollution on the Baltic beaches of Kaliningrad region. Russia Marine Pollution Bulletin doi. doi:10.1016/j.marpolbul.2016.10.001

Eurogeographics (2016) Southern Baltic Sea Map http://www.eurogeographics.org. Accessed 30 December 2016

Galgani F, Fleet D, van Franeker J, Katsanevakis S, Maes T, Mouat J, Oosterbaan L, Poitou I, Hanke G, Thompson R, Amato E, Birkun A, Janssen C (2010) Marine Strategy Framework Directive: Task group 10 report: marine litter, April 2010. EUR (Luxembourg), vol 24340. Publications Office, Luxembourg

Galgani F, Hanke G, Werner S, Vrees L de (2013) Marine litter within the European marine strategy framework directive. ICES J Mar Sci 70(6):1055–1064. doi: 10.1093/icesjms/fst122

Gregory MR (1999) Plastics and South Pacific Island shores: environmental implications

JRC (2011) Marine litter: Technical recommendations for the implementation of MSFD requirements. MSFD GES Technical Subgroup on Marine Litter. EUR (Luxembourg. Online), vol 25009. Publications Office, Luxembourg

kuehlungsborn (2016) Kühlungsborn- Fakten und Zahlen http://www.kuehlungsborn.de/service/ueber-uns-tsk/fakten-und-zahlen.html. Accessed 16 December 2016

Lee J, Hong S, Song YK, Hong SH, Jang YC, Jang M, Heo NW, Han GM, Lee MJ, Kang D, Shim WJ (2013) Relationships among the abundances of plastic debris in different size classes on beaches in South Korea. Mar Pollut Bull 77(1–2):349–354. doi:10.1016/j.marpolbul.2013.08.013

Lee J, Lee JS, Jang YC, Hong SY, Shim WJ, Song YK, Hong SH, Jang M, Han GM, Kang D, Hong S (2015) Distribution and size relationships of plastic marine debris on beaches in South Korea. Arch Environ Contam Toxicol 69(3):288–298. doi:10.1007/s00244-015-0208-x

Leite AS, Santos LL, Costa Y, Hatje V (2014) Influence of proximity to an urban center in the pattern of contamination by marine debris. Mar Pollut Bull 81(1):242–247. doi:10.1016/j.marpolbul.2014.01.032

Marlin BML (2011) Beach litter measurement method description

Martins J, Sobral P (2011) Plastic marine debris on the Portuguese coastline: a matter of size? Mar Pollut Bull 62(12):2649–2653. doi:10.1016/j.marpolbul.2011.09.028

Micevska T, Warne MSJ, Pablo F, Patra R (2006) Variation in, and causes of, toxicity of cigarette butts to a cladoceran and microtox. Arch Environ Contam Toxicol 50(2):205–212. doi:10.1007/s00244-004-0132-y

Moore CJ, Moore SL, Leecaster MK, Weisberg SB (2001) A comparison of plastic and plankton in the north PacificCentral gyre. Mar Pollut Bull 42:1297–1300

MSFD 2008/56/EC, Marine Strategy Framework Directive DIRECTIVE 2008/56/EC OF THE EUROPEAN PARLIAMENT AND OF THE COUNCIL of 17 June 2008 Establishing a framework for community action in the field of marine environmental policy (marine strategy framework directive): MSFD. Official Journal of the European Union

MSFD TSG ML (2013) Guidance on monitoring of marine litter in European seas. Technical Subgroup on Marine Litter

Oosterhuis F, Papyrakis E, Boteler B (2014) Economic instruments and marine litter control. Ocean & Coastal Management 102:47–54. doi:10.1016/j.ocecoaman.2014.08.005

OSPAR (2010) Ospar guide for monitoring marine litter on the beaches in the OSPAR maritime area. Accessed 24(06):15

Pham CK, Ramirez-Llodra E, Alt CH, Amaro T, Bergmann M, Canals M, Company JB, Davies J, Duineveld G, Galgani F, Howell KL, Huvenne VA, Isidro E, Jones DO, Lastras G, Morato T, Gomes-Pereira JN, Purser A, Stewart H, Tojeira I, Tubau X, van Rooij D, Tyler PA (2014) Marine litter distribution and density in European seas, from the shelves to deep basins. PLoS One 9(4):1–13. doi: 10.1371/journal.pone.0095839

Poeta G, Conti L, Malavasi M, Battisti C, Acosta ATR (2016) Beach litter occurrence in sandy littorals: the potential role of urban areas, rivers and beach users in Central Italy. Estuar Coast Shelf Sci 181:231–237. doi:10.1016/j.ecss.2016.08.041

Rostock Port (2016) Statistiken Kreuzfahrtschiffe: 2016. http://www.rostock-port.de/kreuzschifffahrt/anlaeufe/statistiken.html. Accessed 15 December 2016

Schernewski G, Balciunas A, Gräwe D, Gräwe U, Klesse K, Schulz M, Wesnigk S, Fleet D, Haseler M, Möllmann N, Werner S (n.d.) Beach macro-litter monitoring on southern Baltic beaches: results, experiences and recommendations

Statistisches Amt MV (2015a) Bevölkerungsstand: Bevölkerungsentwicklung der Kreise und Gemeinden in Mecklenburg-Vorpommern (Faktoren der Bevölkerungsentwicklung) http://www.laiv-mv.de/static/LAIV/Abt4.Statistisches%20Amt/Dateien/Publikationen/A%20I%20Bev%C3%B6lkerungsstand/A%20113/A113%202015%2000.pdf. Accessed 15 December 2016

Statistisches Amt MV (2015b) Statistische Berichte: Tourismus, Gastgewerbe Tourismus in Mecklenburg-Vorpommern August 2015. http://www.laiv-mv.de/static/LAIV/Statistisches%20Amt/Dateien/Publikationen/G%20IV%20Tourismus,%20Gastgewerbe/G%20413/2015/G413%202015%2008.pdf. Accessed 15 December 2016

Stolte A, Forster S, Gerdts G, Schubert H (2015) Microplastic concentrations in beach sediments along the German Baltic coast. Mar Pollut Bull. doi:10.1016/j.marpolbul.2015.07.022

Tudor DT, Williams AT (2004) Development of a 'matrix scoring technique' to determine litter sources at a Bristol Channel beach. J Coast Conserv 1:119–127

UEG (2014) Pollution of the North and Baltic Seas with Paraffin: Independent Environmental Group of Experts "Consequences of Pollution Incidents" (UEG)

UNEP (2005) UNITED NATIONS ENVIRONMENT PROGRAMME: Marine Litter. An analytical overview

UNEP, GRID (2016) Marine Litter Vital Graphics: United Nations Environment Programme and GRID-Arendal www.unep.org, www.grida.no

Vanaga I (2011) Comparative analysis of major travel and tourism indicators: Estonia, Latvia and Lithuania, 2010. Lithuanian Journal of Statistics 50:87–95

Windfinder (2016) Wind- & Wetterstatistiken Warnemünde. http://de.windfinder.com/windstatistics/warnemuende. Accessed 13.09.16

Wright SL, Rowe D, Reid MJ, Thomas KV, Galloway TS (2015) Bioaccumulation and biological effects of cigarette litter in marine worms. Sci Rep 5:14119. doi:10.1038/srep14119
Acknowledgement
This study was carried out within the framework of an UBA (Umweltbundesamt) project on marine litter (FKZ 3713 25 220) and the MikrOMIK project funded by the Leibniz Association (SAW-2014-IOW-2). We like to thank the following persons for supporting the field work: Vincent Ohnesorge, Phillip Paysen, Jana Otten, Svenja Höft, Kristina Klesse, Sylvie Wesnigk, Leonie Buschbeck, Anne Hiller, Larissa Polidoro, Rutger van Meer, Luisa Wiegel, Yann Morin, Claudia Lorenz, Sarah Piehl and Matthias Mossbauer.
Annex
Annex
About this article
Cite this article
Haseler, M., Schernewski, G., Balciunas, A. et al. Monitoring methods for large micro- and meso-litter and applications at Baltic beaches. J Coast Conserv 22, 27–50 (2018). https://doi.org/10.1007/s11852-017-0497-5
Received:

Revised:

Accepted:

Published:

Issue Date:
Keywords
Marine strategy framework directive

Sandy beaches

Beach cleaning

Cigarette butts

Litter sources

Beach user