Abstract
This paper investigates the influences of Confucian values on the performance of multinational firms. Building on the five cardinal values of Confucianism, a conceptual model is developed by integrating benevolence, justice, courtesy, knowledge, and integrity. Based on a cross-sectional sample of 160 Taiwanese firms, this study finds the levels of justice and knowledge that positively strengthen the relationship between the degree of internationalization and firm performance. It is also found that the levels of benevolence and integrity significantly strengthen the relationship between networking capability and firm performance. The paper concludes with a discussion of the theoretical and managerial implications.
Access options
Buy single article
Instant access to the full article PDF.
US$ 39.95
Tax calculation will be finalised during checkout.
Subscribe to journal
Immediate online access to all issues from 2019. Subscription will auto renew annually.
US$ 79
Tax calculation will be finalised during checkout.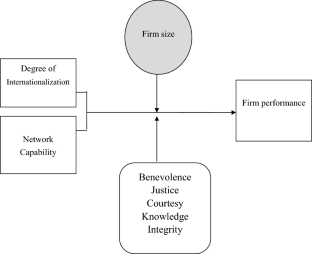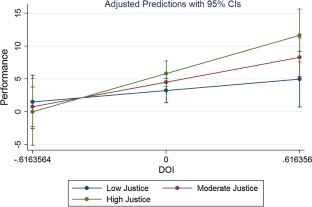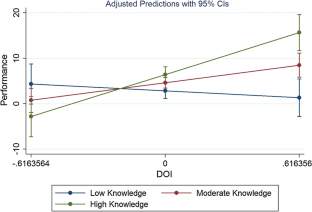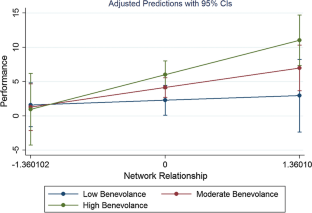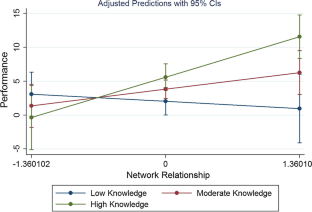 References
Aiken LS, West G (1991) Multiple regression: testing and interpreting interactions. Sage Publications, Inc

Anderson E, Weitz B (1992) The use of pledges to build and sustain commitment in distribution channels. J Mark Res 29:21–26

Anderson JC, Gerbing DW (1988) Structural equation modeling in practice: a review and recommended two-step approach. Psychol Bull 103 (3):411–423

Argyris C (1976) Leadership, learning and changing the status quo. Organ Dyn 4(3):29–43

Argyris C, Schön D (1974) Theory in practice increasing professional effectiveness. Jossey-Bass Publishers, San Francisco

Armstrong JS, Overton TS (1977) Estimating nonresponse bias in mail surveys. J Mark Res 14(3):396–402

Astrachan JH, Astrachan C, Campopiano G, Baù M (2020) Values, spirituality and religion: family business and the roots of sustainable ethical behavior. J Bus Ethics 163:637–645

Axelsson B, Easton G (1992) Industrial networks: a new view of the reality. Routledge, London

Barkema HG, Chen X, Gerard G, Luo Y, Tsui ASu (2015) West meets East: new concepts and theories. Acad Manag J 58(2):460–479

Bell G, Filatotchev I, Aguilera R (2014) Corporate governance and investors' perceptions of foreign IPO value: an institutional perspective. Acad Manag J 57:301–320

Blum U, Dudley L (2001) Religion and economic growth: was Weber Right? J Evolut Econ 11(2):207–230

Bozec Y, Bozec R, Dia M (2010) Overall governance, firm value and deviation from one share: one vote principle. Int J Manag Finance Emerald Group Publ Emerald Group Publishing 6(4):305–328

Brem A, Wolfram P (2017) Organisation of new product development in Asia and Europe: results from Western multinationals R&D sites in Germany. Int J Manag Finance Emerald Group Publ 11:159–190

Caldwell C, Dixon R, Atkins R, Dowdell S (2011) Repentance and continuous improvement: ethical implications for the modern leader. J Bus Ethics 102(3):473–487

Chan GKY (2008) The relevance and value of Confucianism in contemporary business ethics. J Bus Ethics 77(3):347–360

Chen H, Chen TJ (1998) Network linkages and location choice in foreign direct investment J Int Bus Stud 29(3):445–467

Chen HY, Kao HS-R (2009) Chinese paternalistic leadership and non-Chinese subordinates' psychological health. Int J Hum Res Manage 20(12):2533–2546

Chen MJ, Miller D (2010) West Meets East: toward an cultural approach to management. Acad Manage Perspect 24(4):17–24

Chen MJ, Miller D (2011) The relational perspective as a business mindset: Managerial Implication for east and west. Acad Manage Perspect 25:6–18

Chen L, Yang B, Jing R (2015) CEO paternalistic leadership and TMT decision effectiveness: the mediating role of team conflicts. Manage Organ Rev 11(4):739–762

Cheng K, Wang L (2015) The mediating effect of ethical climate on the relationship between paternalistic leadership and team identification: a team-level analysis in the Chinese context. J Bus Ethnics 129(3):639–654

Child J, Ng SH, Wong C (2002) Psychic distance and internationalization: evidence from Hong Kong firms. Int Stud Manage Organ 32(1):36056

Contractor FJ, Kundu SK, Hsu C (2003) A three-stage theory of International Expansion. J Int Bus Stud 34(1):5–18

Cullen J, Johnson J (2000) Success through commitment and trust: the soft side of strategic alliance management. J World Bus 35(3):223–240

Davie G (2006) Sociology of religion. In: Segal RA (ed) The Blackwell companion to the study of religion. Blackwell, Oxford, UK, pp 171–191

Dimitratos P, Plakoyiannaki E, Pitsoulaki A, Tüselmann H (2010) The global smaller firm in international entrepreneurship. Int Bus Rev 19(6):589–606

Fang T (2006) Negotiation: the Chinese style. J Bus Ind Market 21(1):50–60

Farh JL, Cheng BS (2000) Paternalistic leadership in Chinese organizations: a cultural analysis. Indigenous Psychol Res Chin Socs 13:127–180

Farh JL, Liang J, Chou LF, Cheng BS (2008) Paternalistic leadership in Chinese organizations: research progress and future research directions. In: Chen CC, Lee YT (eds) Business Leadership in China: Philosophies, Theories, and Practices. Cambridge University Press, Cambridge, pp 171–205

Filatotchev I, Bell G, Rasheed A (2016) Globalization of capital markets: implications for firms strategies. J Int Manage 22:211–221

Filatotchev I, Wei L, Sarala R, Dick P, Prescott J (2020) Connecting eastern and western perspectives on management: translation of practices across organizations, institution and geographies. J Manage Stud 57:1–24

Geringer JM, Beamish PW, daCosta RC (1989) Diversification strategy and internationalization: implications for MNE performance. Strateg Manag J 10(2):109–119

Ghoshal S, Bartlett CA (1990) The multinational corporation as an interorganizational network. Acad Manag Rev 15(4):603–625

Gomes L, Ramaswamy K (1999) An empirical examination of the form of the relationship between multinationality and performance. J Int Bus Stud 30(1):173–187

Grant RM (1987) Multinationality and performance among British manufacturing companies. J Int Bus Stud 18(3):79–89

Hall DT, Nougaim KE (1968) An examination of Maslow's need hierarchy in an organizational setting. Organ Behav Human Perform 3:12–35

Han S (2010) Confucian culture and modern management philosophy, modern business. 625:21–22

Heide J (1994) Interorganizational Governance in marketing channels. J Market 58(1):71–85

Hwang D, Golemon P, Chen Y, Wang TS, Hung WS (2009) Guanxi and Business Ethics in Confucian Society Today: an empirical case study in Taiwan. J Bus Ethics 89(2):235–250

Jean R, Ki D, Cavusgil E (2020) Antecedents and outcomes of digital platform risk for international new ventures' internationalization. J Word Bus 55:101021

John AM (2002) Competitive advantages of the latecomer firm: a resource-based account of industrial catch-up strategies. Asia Pacific J Manage 19(4):467–488

Johnson J, Yin E, Tsai H (2009) Persistence and learning: success factors of Taiwanese firms in international markets. J Int Market, pp 39–54

Jung Y (1991) Multinationality and profitability. J Bus Res 23(2):179–187

Kim Y (2011) Confucianism-based organization value and post-merger syndrome in cross-border M&A: How family-system principle hinders communication in cross-border M&A. Int J Bus Manage 6(4):49–63

Kim K, Lee J, Lee S (2017) The effects of supply chain fairness and the buyer's power sources on the innovation performance of the supplier: a mediating role of social capital accumulation. J Bus Ind Market, pp 987–997

Kirkman B, Law K (2005) International management research in AMJ: our past, present, and future. Acad Manag J 48(3):377–386

Kogut B, Zander U (1992) Knowledge of the firm, combinative capabilities, and replication of technology. Organ Sci 3(3):383–397

Kotabe M, Srinivasan S, Aulakh P (2002) Multinationality and firm performance: the moderating role of R&D and marketing capabilities. J Int Bus Stud 33(1):79–97

Lee HL (2004) The triple-A supply chain. Harvard Bus Rev 82(10):102–112

Li A, Cropanzano R (2009) Do East Asians respond more/less strongly to organizational justice than North Americans? A meta-analysis. J Manage Stud 46:787–805

Lin C (2010) Introduction of Confucianism and modern business management. Mod Bus 7B:121–122

Liu Y, Luo Y, Liu T (2009) Governing buyer0supplier relationships through transactional and relational mechanism: evidence from China. J Oper Manage 27:294–309

Mathews J (2002) Dragon multinational: a new model for global growth. Oxford University Press, Oxford

Morck R, Yeung B (1991) Why investors value multinationality. J Bus 64(2):165–187

Nicole EC, Roderick JB, Hugh JM (1997) Understanding contemporary marketing: development of a classification scheme. J Market Manage 13(6):501–522

Patky J (2020) The influence of organizational learning on performance and innovation: a literature review. J Workplace Learn 32(3):229–242

Qin Z, Deng X (2016) Government and family Guanxi in Chinese private firms: perceptions and preference. RMS 10:35–60

Redding PA (1996) Report on the protection afforded computer software in the face of computer software piracy, (3)

Ren C, Eisingerich A, Tsai H (2015) How do marketing, research and development capabilities, and degree of internationalization synergistically affect the innovation performance of small and medium-sized enterprises (SMEs)? A panel data study of Chinese SMEs. Int Bus Rev 24(4):642–651

Rost K (2017) Introduction to the Corporate Governance of Religion. Acad Manag Proc 2017. https://doi.org/10.5465/AMBPP.2017.15658abstract

Ruigrok W, Wagner H (2003) Internationalization and performance: An organizational learning perspective. Manage Int Rev 43(1):63–83

Sharma D (1993) Introduction: industrial networks in marketing. Adv Int Market.

Shi S, Chong H-Y, Liu L, Ye X (2016) Examining the interrelationship among critical success factors of public private partnership infrastructure projects. Sustainability 8(12):1313

Sousa CMP, Bradley F (2005) Global markets: does psychic distance matter? J Strategic Market 13(1):43–59

Tiessen JH (1997) Individualism, collectivism, and entrepreneurship: a framework for international comparative research. J Bus Ventur 12:367–384

Tracey P (2012) Religion and organization: a critical review of current trends and future directions. Acad Manage Ann 6(1):87–134

Tsai K (2004) The impact of technological capability on firm performance in Taiwan's electronics industry. J High Technol Manage Res 15(2):183–195

Tsai H, Ren C (2019) Antecedents of Strategic ambidexterity in the context of internationalization: A panel study of Taiwan Small and Median-sized enterprises, Technology Analysis and Strategic Management

Tu W (1998) "Beyond the Enlightenment Mentality." In: Mart E. Tucker, Berthrong J (eds) Confucianism and ecology: the interrelation of heaven, earth and humans. Harvard Business Press, Cambridge

Wang J, Wang G, Ruona W, Rojewski J (2005) Confucian values and the Implications for International HRM. Human Resource Dev Int 8(3):311–326

Woods P, Lamond D (2011) What Would Confucius Do?—Confucian ethics and self-regulation in management. J Bus Ethics 102(4):669–683

Yan J, Sorenson R (2006) The effect of Confucian values on succession in family business. Family Bus Rev 3:235–250

Yeh QJ, Xu X (2010) The effect of Confucian work ethics on learning about science and technology knowledge and morality. J Bus Ethics 95:111–128

Zaheer S (1995) Overcoming the liability of foreignness. Acad Manag J 38(2):341–363

Zaheer A, Venkatraman N (1995) Relational governance as an interorganizational strategy: an empirical test of the role of trust in economic exchange. Strateg Manag J 16(5):373–392
Additional information
Publisher's Note
Springer Nature remains neutral with regard to jurisdictional claims in published maps and institutional affiliations.
About this article
Cite this article
Tsai, HT., Tsai, CL. The influence of the five cardinal values of confucianism on firm performance. Rev Manag Sci (2021). https://doi.org/10.1007/s11846-021-00452-1
Received:

Accepted:

Published:
Keywords
Degree of internationalization

Five cardinal values of confucianism

Network capability

Firm performance
Mathematics subject classification