Abstract
Technological change that arises outside an industry and is used within it affects entrepreneurship and entrepreneurial ecosystems, but remains understudied. In this project we assess the role of financial technology (fintech) innovation in the process of firm entry into the investment advisory sector, bearing in mind that the core of this innovation arises from technological development that is external to the industry. Our analysis of a sector of the U.S.-based financial services industry indicates that fintech innovation has contributed to a substantial increase in the rate of entrepreneurial entry into the industry. More importantly, we show that this innovation has an asymmetric effect on the firms in the industry, strengthening startups and smaller firms while increasing competitive pressure on larger incumbents. Our findings contribute to the literature by exemplifying that external technology shocks can change market structure by strengthening entrepreneurial ecosystems.
Access options
Buy single article
Instant access to the full article PDF.
USD 39.95
Price excludes VAT (USA)
Tax calculation will be finalised during checkout.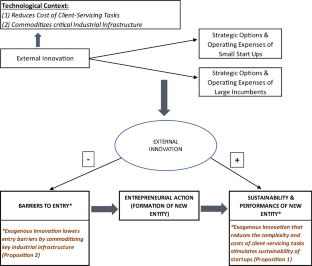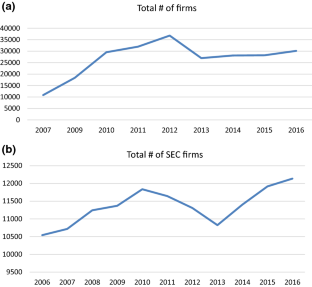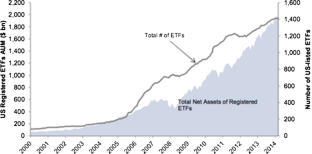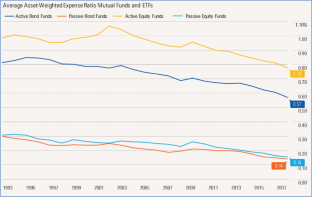 Notes
All RIA firms are registered either at the federal level with SEC or at the state level via FINRA. SEC-registered firms are larger organizations with $100 million or more in Assets Under Management. State-registered firms are smaller organizations with less than $100 million in Assets Under Management.
References
Acs ZJ, Audretsch DB (1988) Innovation in large and small firms: an empirical analysis. Am Econ Rev 78(4):678–690

Acs ZJ, Audretsch DB (1990) Innovation and small firms. MIT Press, Cambridge

Ács ZJ, Audretsch DB (eds) (1991) Innovation and technological change: an international comparison. University of Michigan Press, Ann Arbor

Acs Z, Stam E, Audretsch D, O'Connor A (2017) The lineages of the entrepreneurial ecosystem approach. Small Bus Econ 49(1):1–10

Agarwal R, Gort M (1996) The evolution of markets and entry, exit and survival of firms. Rev Econ Stat 78(3):489–498

Agarwal R, Gort M (2002) Firm and product life cycles and firm survival. Am Econ Rev 92(2):184–190

Aldrich HE (2012) The emergence of entrepreneurship as an academic field: a personal essay on institutional entrepreneurship. Res Policy 41(7):1240–1248

Ali A (1994) Pioneering versus incremental innovation: Review and research propositions. J Prod Innov Manag 11(1):46–61

Alvedalen J, Boschma R (2017) A critical review of entrepreneurial ecosystems research: towards a future research agenda. Eur Plan Stud 25(6):887–903

Autio E, Nambisan S, Thomas LD, Wright M (2018) Digital affordances, spatial affordances, and the genesis of entrepreneurial ecosystems. Strateg Entrep J 12(1):72–95

Benner M, Tushman M (2003) Exploitation, exploration, and process management: the productivity dilemma revisted. Acad Manag Rev 28(2):238–256

Benzing C, Chu HM, Kara O (2009) Entrepreneurs in Turkey: a factor analysis of motivations, success factors, and problems. J Small Bus Manag 47(1):58–91

Berman A, Marino A, Mudambi R (2020) The global connectivity of regional innovation systems in Italy: a core–periphery perspective. Reg Stud 54(5):677–691

Beugelsdijk S, Mudambi R (2013) MNEs as border-crossing multi-location enterprises: the role of discontinuities in geographic space. J Int Bus Stud 44(5):413–426

Birch DL (1981) Who creates jobs? Public Interest 65:3–15

Bitler MP, Robb AM, Wolken JD (2001) Financial services used by small businesses: evidence from the 1998 Survey of Small Business Finances. Federal Reserve Bull 87:183–205

Blanka C (2019) An individual-level perspective on intrapreneurship: a review and ways forward. RMS 13(5):919–961

Blau DM (1987) A time-series analysis of self-employment in the United States. J Political Econ 95(3):445–467

Bresnahan T, Trajtenberg M (1995) General purpose technologies: 'engines of growth'? J Econom 65(1):83–108

Callejón M, Segarra A (1999) Business dynamics and efficiency in industries and regions: the case of Spain. Small Bus Econ 13(4):253–271

Calvo GA, Wellisz S (1980) Technology, entrepreneurs, and firm size. Quart J Econ 95(4):663–677

Carlsson B (1989) The evolution of manufacturing technology and its impact on industrial structure: an international study. Small Bus Econ 1(1):21–37

Carlsson B (1992) Management of flexible manufacturing: an international comparison. Omega 20(1):11–22

Carlsson B, Audretsch DB, Acs ZJ (1994) Flexible technology and plant size US manufacturing and metalworking industries. Int J Ind Organ 12(3):359–372

Casson M, Yeung B, Basu A, Bose A, Wadeson N (eds) (2006) The oxford handbook of entrepreneurship. Oxford University Press, Oxford

Chandy RK, Tellis GJ (2000) The incumbent's curse? Incumbency, size, and radical product innovation. J Mark 64(3):1–17

Schwab C, Co I (2009) A case for starting or joining a Registered Investment Advisory (RIA) Firm. Schwab Advisor Services, San Francisco

Chen MJ, Hambrick DC (1995) Speed, stealth, and selective attack: How small firms differ from large firms in competitive behavior. Acad Manag J 38(2):453–482

Christensen C (1997) The innovator's dilemma: when new technologies cause great firms to fail. Harvard Business Review Press, Cambridge

Christensen CM, Bower JL (1996) Customer power, strategic investment, and the failure of leading firms. Strateg Manag J 17(3):197–218

Cohen W (1995) Empirical studies of innovative activity. In: Stoneman P (ed) Handbook of the economics of innovation and technical change. Blackwell, Oxford

Cohen WM, Levinthal DA (1990) Absorptive capacity: a new perspective on learning and innovation. Adm Sci Q 35(1):128–152

Crifo P, Sami H (2008) Entrepreneurship turnover and endogenous returns to ability. Econ Model 25(4):585–604

Dean TJ, Brown RL, Bamford CE (1998) Differences in large and small firm responses to environmental context: Strategic implications from a comparative analysis of business formations. Strateg Manag J 19(8):709–728

Du Gay P (1991) Enterprise culture and the ideology of excellence. New Formations 13(1):45–61

Du Gay P (1996) Consumption and Identity at Work. Sage, Thousand Oaks

Ferreira JJ, Fernandes CI, Kraus S (2019) Entrepreneurship research: mapping intellectual structures and research trends. RMS 13(1):181–205

Garicano L, Rossi-Hansberg E (2006) The knowledge economy at the turn of the twentieth century: The emergence of hierarchies. J Eur Econ Assoc 4(2–3):396–403

Ghavami H, Lotfalipoor MR (2008) Study the factors affecting the choice of entrepreneurship versus wage employment for graduates: a case study at Mashhad University of Ferdowsi. Knowl Dev Mag 15(24):163–182

Ghemawat P (1991) Commitment: the dynamic of strategy. The Free Press, New York

Gilbert CG (2005) Unbundling the structure of inertia: resource versis routing rigidity. Acad Manag J 48(5):741–763

Gort M, Klepper S (1982) Time paths in the diffusion of product innovations. Econ J 92(367):630–652

Hannan M, Freeman J (1997) The population ecology of organizations. Am J Sociol 82(5):929–964

Hannan M, Freeman J (1984) Structural inertia and organizational change. Am Sociol Rev 49(2):149–164

Hannigan TJ, Hamilton R, Mudambi R (2015) Competition and competitiveness in the U.S. airline industry. Compet Rev 25(2):134–155

Heelas P, Morris P (eds) (1992) The values of the enterprise culture: the moral debate. London, Routledge

Hill C, Rothaermel F (2003) The performance of incumbent firms in the face of radical technological innovation. Acad Manag Rev 28(2):257–274

Hockerts K, Wüstenhagen R (2010) Greeing Goliaths versis Davids—theorizing about the role of incumbents and new entrants in sustainable entrepreneurship. J Bus Ventur 25(5):481–492

Holtz-Eakin D, Kao C (2003) Entrepreneurship and economic growth: the proof is in the productivity. Syracuse University Center for Policy Research Working Paper 50.

Hora W, Gast J, Kailer N, Rey-Marti A, Mas-Tur A (2018) David and Goliath: causes and effects of coopetition between start-ups and corporates. RMS 12(2):411–439

Investopedia LLC (2019) Investopedia. Available online at investopedia.com. http://www.investopedia.com/terms/d/doublebottom.asp.

Isenberg D (2011) The entrepreneurship ecosystem strategy as a new paradigm for economy policy: principles for cultivating entrepreneurship. Babson Entrepreneurship Ecosystem Project, Babson College, Babson Park, MA

Klepper S, Simons K (2000a) The making of an oligopoly: firm survival and technological change in the evolution of the U.S. tire industry. J Political Econ 108(4):728–760

Klepper S, Simons K (2000b) Dominance by birthright: entry of prior radio producers and competitive ramifications in the U.S. television receiver industry. Strateg Manag J 21(10–11):997–1016

Kraus S, Roig-Tierno N, Bouncken RB (2019) Digital innovation and venturing: an introduction into the digitalization of entrepreneurship. RMS 13:519–528

Kücher A, Mayr S, Mitter C, Duller C, Feldbauer-Durstmüller B (2020) Firm age dynamics and causes of corporate bankruptcy: age dependent explanations for business failure. RMS 14(3):633–661

Kuznets S, Murphy JT (1966) Modern economic growth: rate, structure, and spread, vol 2. Yale University Press, New Haven

Laudien SM, Pesch R (2019) Understanding the influence of digitalization on service firm business model design: a qualitative-empirical analysis. RMS 13(3):575–587

Miller D (1983) The correlates of entrepreneurship in three types of firms. Manag Sci 29(7):770–791

NATIXIS Global Asset Management (2013) 2013 global survey of financial advisors: building a practice to meet modern market challenges. Natixis Investment Institute, Boston

Nelson R, Winter S (1982) An evolutionary theory of economic change. Belknap Press of the Harvard University Press, Boston, MA

Niemand T, Rigtering JC, Kallmünzer A, Kraus S, Maalaoui A (2020) Digitalization in the financial industry: a contingency approach of entrepreneurial orientation and strategic vision on digitalization. Eur Manag J

O'Connell JF, Williams G (2005) Passengers' perceptions of low cost airlines and full service carriers: a case study involving Ryanair, Aer Lingus, Air Asia and Malaysia Airlines. J Air Transp Manag 11(4):259–272

Parker SC (2009) The economics of entrepreneurship. Cambridge University Press, Cambridge

Peretto PF (1998) Technological change, market rivalry, and the evolution of the capitalist engine of growth. J Econ Growth 3(1):53–80

Reynolds PD (1999) Creative destruction: source or symptom of economic growth. In: Acs Z, Carlsson B, Karlsson C (eds) Entrepreneurship, small and medium-sized enterprises and the macroeconomy. Cambridge University Press, Cambridge, pp 97–136

Roig-Tierno N, Kraus S, Cruz S (2018) The relation between coopetition and innovation/entrepreneurship. RMS 12:379–383

Schaffner JA (1993) Rising incomes and the shift from self-employment to firm-based production. Econ Lett 41(4):435–440

Schultz TP (1990) Women's changing participation in the labor force: a world perspective. Econ Dev Cult Change 38(3):457–488

Schumpeter JA (1934) The theory of economic development. Harvard University Press, Cambridge

Schumpeter JA (1942) Capitalism, socialism, and democracy. Harper and Brothers, New York

Sköld M, Freij A, Frishammar J (2020) New entrant or incumbent advantage in light of regulatory change: a multiple case study of the Swedish life insurance industry. Eur Manag Rev 17(1):209–227

Sørensen JB, Stuart TE (2000) Aging, obsolescence, and organizational innovation. Adm Sci Q 45(1):81–112

Spigel B (2017) The relational organization of entrepreneurial eco-systems. Entrep Theory Pract 41(1):49–72

Sussan F, Acs Z (2017) The digital entrepreneurial ecosystem. Small Bus Econ 49(1):55–73

Tiburon Strategic Advisors (2009) An initial overview of the fee-based financial advisors (RIAs) market. Tiburon Research, Tiburon

Valliere D, Peterson R (2009) Entrepreneurship and economic growth: Evidence from emerging and developed countries. Entrep Reg Dev 21(5–6):459–480
Additional information
Publisher's Note
Springer Nature remains neutral with regard to jurisdictional claims in published maps and institutional affiliations.
About this article
Cite this article
Berman, A., Cano-Kollmann, M. & Mudambi, R. Innovation and entrepreneurial ecosystems: fintech in the financial services industry. Rev Manag Sci 16, 45–64 (2022). https://doi.org/10.1007/s11846-020-00435-8
Received:

Accepted:

Published:

Issue Date:

DOI: https://doi.org/10.1007/s11846-020-00435-8
Keywords
Technological change

Fintech

Entrepreneurial ecosystems

Innovation

Information technology (IT)