Abstract
Learning from innovation failures is a complex phenomenon that requires more in-depth analysis. Recent works have emphasized the importance of studying failures as an opportunity or a precursor to future success. These works suggest that entrepreneurs can fail and afterwards can learn from failures to "rise from the ashes" and succeed. This paper aims to present a systematic review and analyses of 53 conceptual and empirical research articles published between 1980 and 2017, on the topic of learning from innovation failures. This article advances knowledge on this topic by generating an integrative framework of learning from innovation failures that takes into account its three perspectives: as the main phenomenon under study, as an explanatory variable of another phenomenon, and as a mediating variable. Moreover, a research agenda based on research gaps identified in the literature has been proposed to suggest ways of moving forward for future research on this topic.
Access options
Buy single article
Instant access to the full article PDF.
US$ 39.95
Tax calculation will be finalised during checkout.
Subscribe to journal
Immediate online access to all issues from 2019. Subscription will auto renew annually.
US$ 79
Tax calculation will be finalised during checkout.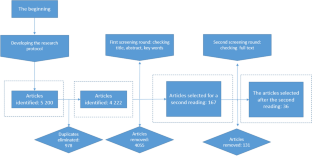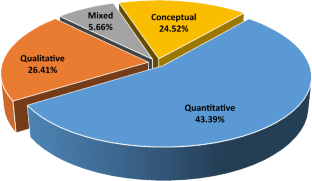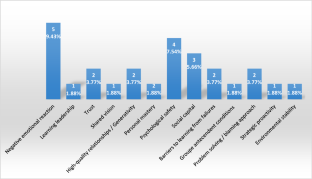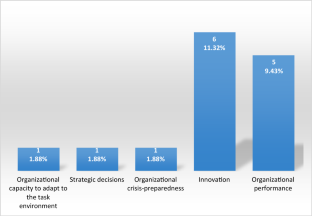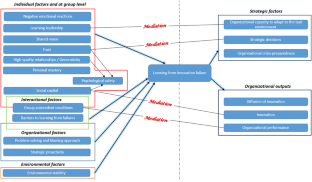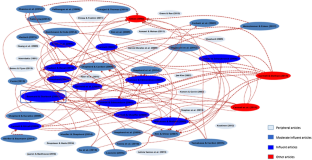 Notes
1.

ABDC: Australian Business Deans Council Journal Rankings List.

2.

ABS: Association of Business Schools Academic Journal Quality Guide.
References
Adler PS, Kwon SW (2002) Social capital: prospects for a new concept. Acad Manag Rev 27(1):17–40

Alderson P, Green S, Higgins JPT (2004) Cochrane reviewers' handbook 4.2.2. The Cochrane Library, 1

Alegre J, Chiva R (2013) Linking entrepreneurial orientation and firm performance: the role of organizational learning capability and innovation performance. J Small Bus Manag 51(4):491–507

Alicke MD (2000) Culpable control and the psychology of blame. Psychol Bull 126(4):556–574

Andrew JP, Manget J, Michael DC, Taylor A, Zablit H (2010) Innovation 2010 a return to prominence—and the emergence of a new world order. Boston Consulting Group, Boston

Ankrah S, AL-Tabbaa O (2015) Universities-industry collaboration: a systematic review. Scand J Manag 31:387–408

Argyris C (1976) Single-loop and double-loop models in research on decision making. Adm Sci Q 21(3):363

Argyris C, Schön DA (1978) Organizational learning: a theory of action perspective. Addison-Wesley, Reading

Aslesen HW, Hydle KM, Wallevik K (2017) Extra-regional linkages through MNCs in organizationally thick and specialized RISs: a source of new path development? Eur Plan Stud 25(3):443–461

Asmawi A, Mohan AV (2011) Unveiling dimensions of organizational culture: an exploratory study in Malaysian R&D organizations. R&D Manag 41(5):509–523

Astebro TB, Michela JL (2005) Predictors of the survival of innovations. J Prod Innov Manag 22(4):322–335

Baumard P, Starbuck WH (2005) Learning from failures: why it may not happen. Long Range Plan 38(3):281–298

Blanchet P, De Robillard D (2015) L'implication des langues dans l'élaboration et la publication des recherches scientifiques: L'exemple du français parmi d'autres langues. EME éditions

Booth A, Papaioannou D, Sulton A (2012) A systematic approaches to a successful literature review. SAGE publications, USA

Bouncken RB, Gast J, Kraus S, Bogers M (2015) Coopetition: a systematic review, synthesis, and future research directions. RMS 9(3):577–601

Bunderson JS, Sutcliffe KM (2002) Comparing alternative conceptualizations of functional diversity in management teams: process and performance effects. Acad Manag J 45(5):875–893

Cannon MD, Edmondson AC (2001) Confronting failure: antecedents and consequences of shared beliefs about failure in organizational work groups. J Organ Behav 22(2):161–177

Cannon MD, Edmondson AC (2005) Failing to learn and learning to fail (intelligently). Long Range Plan 38(3):299–319

Carmeli A (2007) Social capital, psychological safety and learning behaviours from failure in organisations. Long Range Plan 40(1):30–44

Carmeli A, Dothan A (2017) Generative work relationships as a source of direct and indirect learning from experiences of failure: implications for innovation agility and product innovation. Technol Forecast Soc Change 19:27–38

Carmeli A, Gittell JH (2009) High-quality relationships, psychological safety, and learning from failures in work organizations. J Organ Behav 30(6):709–729

Carmeli A, Schaubroeck J (2008) Organisational crisis-preparedness: the importance of learning from failures. Long Range Plan 41(2):177–196

Carmeli A, Sheaffer Z (2008) How learning leadership and organizational learning from failures enhance perceived organizational capacity to adapt to the task environment. J Appl Behav Sci 44(4):468–489

Carmeli A, Tishler A, Edmondson AC (2011) CEO relational leadership and strategic decision quality in top management teams: the role of team trust and learning from failure. Strateg Organ 10(1):31–54

Carmeli A, Jones CD, Binyamin G (2016) The power of caring and generativity in building strategic adaptability. J Occup Organ Psychol 89(1):46–72

Carroll PB, Mui C (2008) Billion-dollar lessons: what you can learn from the most inexcusable business failures of the last 25 years. Penguin Group, New York

Castellion G, Markham SK (2013) Perspective: new product failure rates: influence of argumentum ad populum and self-interest. J Prod Innov Manag 30(5):976–979

Chen C-J, Huang Y-F (2010) Creative workforce density, organizational slack, and innovation performance. J Bus Res 63(4):411–417

Chiesa V, Frattini F (2011) Commercializing technological innovation: learning from failures in high-tech markets*. J Prod Innov Manag 28(4):437–454

Christensen CM, Kaufman SP, Shih WC (2008) Innovation killers. Harvard Bus Rev 86(1):98–105

Cipriani A, Geddes JA (2003) Comparison of systematic and narrative reviews: the example of the atypical antipsychotics. Epidemiol Psichiatr Soc 12(3):146–153

Cohen WM, Levinthal DA (1990) Absorptive capacity: a new perspective on learning and innovation. Adm Sci Q 35:128–152

Cohen SG, Mohrman SA, Mohrman AM Jr (1999) We can't get there unless we know where we are going: direction setting for knowledge work teams. Res Manag Groups Teams 2:1–31

Cooper RG, Kleinschmidt EL (2007) Winning businesses in product development: the critical success factors. Res-Technol Manag 50(3):52–66

Connell J, Edgar GC, Olex B, Scholl R, Shulman T, Tietjen R (2015) Troubling successes and good failures: successful new product development requires five critical factors. Eng Manag J 13(4):35–39

Corbett AC, Neck HM, DeTienne DR (2007) How corporate entrepreneurs learn from fledgling innovation initiatives: cognition and the development of a termination script. Entrep Theory Pract 31(6):829–852

Coskun Samli A, Weber JAE (2000) A theory of successful product breakthrough management: learning from success. J Prod Brand Manag 9(1):35–55

Covin JG, Green KM, Slevin DP (2006) Strategic process effects on the entrepreneurial orientation-sales growth rate relationship. Entrep Theory Pract 30(1):57–81

Cozijnsen AJ, Vrakking WJ, IJzerloo MV (2000) Success and failure of 50 innovation projects in Dutch companies. Eur J Innov Manag 3(3):150–159

Cusin J (2012) Les désillusions de l'échec comme source d'apprentissage performant. Can J Adm Sci/Rev Can Sci l'Adm 29(2):i–xiii

Cyert RM, March JG (1963) A behavioral theory of the firm. Englewood Cliffs, NJ, p 2

Davidson S, Weberg D, Porter-O'Grady T, Malloch K (2016) Leadership for evidence-based innovation in nursing and health professions. Jones & Bartlett Learning, USA

Davies P (2000) The relevance of systematic reviews to educational policy and practice. Oxford Review of Education 26:365–378

Deichmann D, Ende JVD (2014) Rising from failure and learning from success: the role of past experience in radical initiative taking. Organ Sci 25(3):670–690

D'Este P, Amara N, Olmos-Peñuela J (2016) Fostering novelty while reducing failure: balancing the twin challenges of product innovation. Technol Forecast Soc Change 113:280–292

D'Este P, Marzucchi A, Rentocchini F (2017) Exploring and yest failing less: learning from past and current exploration in R&D. Ind Corp Change 27(3):525–553

Dörfler I, Baumann O (2014) Learning from a drastic failure: the case of the Airbus A380 program. Ind Innov 21(3):197–214

Drupsteen L, Hasle P (2014) Why do organizations not learn from incidents? Bottlenecks, causes and conditions for a failure to effectively learn. Accid Anal Prev 72:351–358

Dutton JE (2003) Energize your workplace: how to create and sustain high-quality connections at work. Wiley, New York

Dutton JE, Heaphy ED (2003) The power of high-quality connections. Posit Organ Scholarsh Found New Discipl 3:263–278

Echajari L, Thomas C (2015) Learning from complex and heterogeneous experiences: the role of knowledge codification. J Knowl Manag 19(5):968–986

Edmondson A (1999) Psychological safety and learning behavior in work teams. Adm Sci Q 44(2):350–383

Edmondson AC (2004) Psychological safety, trust, and learning in organizations: a group-level lens. The Russell Sage Foundation, USA

Edmondson AC, Roberto MA, Watkins MD (2003) A dynamic model of top management team effectiveness: managing unstructured task streams. Leadersh Q 14(3):297–325

Eggers J (2012) Falling flat: failed technologies and investment under uncertainty. Adm Sci Q 57:47–80

Eriksson T (2013) Processes, antecedents and outcomes of dynamic capabilities. Scand J Manag 30(1):65–82

Evanschitzky H, Eisend M, Calantone RJ, Jian Y (2012) Success stylors of product innovation: an updated meta-analysis. J Prod Innov Manag 29(S1):21–37

Figueiredo PN (2013) Embedding with multiple knowledge sources to improve innovation performance: the learning experience of Motorola in Brazil. Knowl Manag Res Pract 11(4):361–373

Fink A (2013) Conducting research literature reviews: from the internet to paper: from the internet to paper. Sage Publications, Beverly Hills

Fiol CM, Lyles MA (1985) Organizational learning. Acad Manag Rev 10(4):803–813

Fradet L (2013) Quelle approche de synthèse des connaissances adopter pour faire un état des lieux de la recherche-action participative en santé et services sociaux au Québec francophone? Nouvelles pratiques sociales 25(2):219–230

García-Morales VJ, Verdú-Jover AJ, Lloréns FJ (2009) The influence of CEO perceptions on the level of organizational learning. Int J Manpow 30(6):567–590

Gherardi S, Nicolini D, Odella F (1998) Toward a social understanding of how people learn in organizations: the notion of situated curriculum. Manag Learn 29:273–298

Gittell JH (2003) A theory of relational coordination. In: Cameron KS, Dutton JE, Quinn RE (eds) Positive organizational scholarship: foundations of a new discipline. Berrett-Koehler Publishers, San Francisco, pp 279–295

Gittell JH (2006) Relational coordination: coordinating work through relationships of shared goals, shared knowledge and mutual respect. In: Kyriakidou O, Ozbilgin M (eds) Relational perspectives in organizational studies: a research companion. Edward Elgar Publishers, Cheltenham

Gök O, Peker S (2017) Understanding the links among innovation performance, market performance and financial performance. RMS 11(3):605–631

Goleman DP (1995) Emotional intelligence: why it can matter more than IQ for character, health and lifelong achievement. Bantam Books, New York

Grant RM (1996) Toward a knowledge-based theory of the firm. Strateg Manag J 17:109–122

Greenhalgh T, Robert G, Macfarlane F, Bate P, Kyriakidou O (2004) Diffusion of innovations in service organizations: systematic review and recommendations. Milbank Q 82(4):581–629

Greve H (2003) Organizational learning from performance feedback: a behavioural perspective on innovation and change. Cambridge University Press, Cambridge

Greve HR, Rao H (2006) If it doesn't kill you: learning from ecological competition. Ecol Strategy 23:243–271

Gu Q, Wang GG, Wang L (2013) Social capital and innovation in R&D teams: the mediating roles of psychological safety and learning from mistakes. R&D Manag 43(2):89–102

Hackman JR (1990) Groups that work (and those that don't). Jossey-Bass, San Francisco

Hamid NA, Rahman AA (2014) A systematic literature review on the success factor of innovation commercialization performance. Paper presented at the 2014 International symposium on technology management and emerging technologies (ISTMET)

Hedberg BL (1981) How organizations learn and unlearn. In: Nystrom PC, Starbuck WH (eds) Handbook of organizational design, vol 1. Oxford University Press, London, pp 3–27

Heidenreich S, Kraemer T (2016) Innovations—doomed to fail? Investigating strategies to overcome passive innovation resistance. J Prod Innov Manag 33(3):277–297

Henard DH, Szymanski DM (2001) Why some new products are more successful than others. J Mark Res 38(3):362–375

Hernandez-Espallardo M, Molina-Castillo F-J, Rodriguez-Orejuela A (2012) Learning processes, their impact on innovation performance and the moderating role of radicalness. Eur J Innov Manag 15(1):77–98

Hoetker G, Agarwal R (2007) Death hurts, but it isn't fatal: the postexit diffusion of knowledge created by innovative companies. Acad Manag J 50(2):446–467

Hu B (2014) Linking business models with technological innovation performance through organizational learning. Eur Manag J 32(4):587–595

Huang J, Makoju E, Newell S, Galliers RD (2003) Opportunities to learn from 'failure' with electronic commerce: a case study of electronic banking. J Inf Technol 18(1):17–26

Jaaron AAM, Backhouse CJ (2017) Operationalising "double-loop" learning in service organisations: a systems approach for creating knowledge. Syst Pract Action Res 30(4):317–337

Jenson I, Leith P, Doyle R, West J, Miles MP (2016) Innovation system problems: causal configurations of innovation failure. J Bus Res 69(11):5408–5412

Kamoto S (2017) Managerial innovation incentives, management buyouts, and shareholders' intolerance of failure. J Corp Finance 42:55–74

Khanna R, Guler I, Nerkar A (2016) Fail often, fail big, and fail fast? Learning from small failures and R&D performance in the pharmaceutical industry. Acad Manag J 59(2):436–459

Kim D-J (2007) Falls from grace and lessons from failure: Daewoo and Medison. Long Range Plan 40(4–5):446–464

Kim J-Y, Miner AS (2007) vicarious learning from the failures and near-failures of others: evidence from the U.S. commercial banking industry. Acad Manag J 50(3):687–714

Kim J-Y, Kim J-Y, Miner AS (2009) Organizational learning from extreme performance experience: the impact of success and recovery experience. Organ Sci 20(6):958–978

Kogut B, Zander U (1996) What firms do? Coordination, identity, and learning. Organ Sci 7:502–518

Koners U, Goffin K (2007) Learning from postproject reviews: a cross-case analysis. J Prod Innov Manag 24(3):242–258

Koskinen KU (2012) Problem absorption as an organizational learning mechanism in project-based companies: process thinking perspective. Int J Project Manag 30(3):308–316

Kraśnicka T, Głód W, Wronka-Pośpiech M (2018) Management innovation, pro-innovation organisational culture and enterprise performance: testing the mediation effect. RMS 12(3):737–769

Lee S, Park G, Yoon B, Park J (2010) Open innovation in SMEs—an intermediated network model. Res Policy 39(2):290–300

Leoncini R (2016) Learning-by-failing. An empirical exercise on CIS data. Res Policy 45(2):376–386

Leticia Santos-Vijande M, María Díaz-Martín A, Suárez-Álvarez L, Belén del Río-Lanza A (2013) An integrated service recovery system (ISRS). Eur J Mark 47(5/6):934–963

Levitt B, March JG (1988) Organizational learning. Ann Rev Sociol 14:319–340

Lind EA, Tyler T (1992) A relational model of authority in groups. Adv Exp Soc Psychol 25:115–192

Maani K, Benton C (1999) Rapid team learning: lessons from team New Zealand America's Cup campaign. Organ Dyn 27(4):48–62

Madsen PM, Desai V (2010) Failing to learn? The effects of failure and success on organizational learning in the global orbital launch vehicle industry. Acad Manag J 53(3):451–476

Magazzini L, Pammolli F, Riccaboni M (2012) Learning from failures or failing to learn? Lessons from pharmaceutical R&D. Eur Manag Rev 9(1):45–58

Makridakis S (1991) What can we learn from corporate failure? Long Range Plan 24(4):115–126

Maslach D (2015) Change and persistence with failed technological innovation. Strateg Manag J 37(4):714–723

Mata J, Woerter M (2013) Risky innovation: the impact of internal and external R&D strategies upon the distribution of returns. Res Policy 42(2):495–501

Mayer RC, Davis JH, Schoorman FD (1995) An integrative model of organizational trust. Acad Manag Rev 20(3):709–734

McGill ME, Slocum JW, Lei D (1992) Management practices in learning organizations. Organ Dyn 21(1):5–17

Mueller BA, Shepherd DA (2014) Making the most of failure experiences: exploring the relationship between business failure and the identification of business opportunities. Entrep Theory Pract 40(3):457–487

Mukherjee A, Lapre M, Wassenhove LV (1998) Knowledge driven quality improvement. Manag Sci 44(11-part-2):S35–S49

Mun J, Yoon S (2016) Literature review of key success factors of management innovation actions in domestic-focused on six sigma, TQM, lean six sigma, ERP, TPM, BPR, project management, system engineering. J Kor Soc Qual Manag 44(3):639–648

Naor M, Bernardes ES, Druehl CT, Shiftan Y (2015) Overcoming barriers to adoption of environmentally-friendly innovations through design and strategy. Int J Oper Prod Manag 35(1):26–59

Nelson RR, Winter SG (1982) An evolutionary theory of economic change. Belknap, Cambridge

O'Connor GC, Ravichandran T, Robeson D (2008) Risk management through learning: management practices for radical innovation success. J High Technol Manag Res 19(1):70–82

Perin MG, Sampaio CH, Jiménez-Jiménez D, Cegarra-Navarro JG (2016) Network effects on radical innovation and financial performance: an open-mindedness approach. Braz Adm Rev 13(4):1

Perrow C (1984) Normal accidents. Living with high-risk technologies. Basic Books, New York

Petticrew M (2006) Systematic reviews in the social sciences: a critical guide. Blackwell, Malden

Petticrew M, Roberts H (2008) Systematic reviews in the social sciences: a practical guide. Wiley, New York

Pierce JL, Kostova T, Dirks KT (2001) Toward a theory of psychological ownership in organizations. Acad Manag Rev 26(2):298–310

Reason J (2000) Safety paradoxes and safety culture. Inj Control Saf Promot 7(1):3–14

Rhaiem M (2017) Measurement and determinants of academic research efficiency: a systematic review of the evidence. Scientometrics 110(2):581–615

Ritala P, Olander H, Michailova S, Husted K (2015) Knowledge sharing, knowledge leaking and relative innovation performance: an empirical study. Technovation 35:22–31

Rizova P (2006) Are you networked for successful innovation? MIT Sloan Manag Rev 47(3):48–55

Santos DFL, Basso LFC, Kimura H, Kayo EK (2014) Innovation efforts and performances of Brazilian firms. J Bus Res 67(4):527–535

Schmidt JB, Sarangee KR, Montoya MM (2009) Exploring new product development project review practices'. J Prod Innov Manag 26(5):520–535

Seelos C, Mair J (2012) Innovation is not the Holy Grail. Stanf Soc Innov Rev Fall 10:44–49

Senge PM (1990) The fifth discipline. Currency, USA

Senge P, Roberts C, Ross R, Smith B, Kleiner A (1994) The fifth discipline fieldbook. Doubleday, New York

Sharma A, Thomas D, Konsynski B (2017) Finding the "radicalness" in radical innovation adoption. J Inf Syst Appl Res 10(2):12–20

Shelton R, Percival D (2013) Breakthrough innovation and growth. PricewaterhouseCoopers, Toronto

Shepherd DA (2003) Learning from business failure: propositions of grief recovery for the self-employed. Acad Manag Rev 28(2):318–328

Shepherd DA (2009) Grief recovery from the loss of a family business: a multi- and meso-level theory. J Bus Ventur 24(1):81–97

Shepherd DA, Cardon MS (2009) Negative emotional reactions to project failure and the self-compassion to learn from the experience. J Manag Stud 46(6):923–949

Shepherd DA, Kuratko DF (2009) The death of an innovative project: how grief recovery enhances learning. Bus Horiz 52(5):451–458

Shepherd DA, Covin JG, Kuratko DF (2009) Project failure from corporate entrepreneurship: managing the grief process. J Bus Ventur 24(6):588–600

Shepherd DA, Haynie JM, Patzelt H (2013) Project failures arising from corporate entrepreneurship: impact of multiple project failures on employees' accumulated emotions, learning, and motivation. J Prod Innov Manag 30(5):880–895

Shepherd DA, Patzelt H, Williams TA, Warnecke D (2014) How does project termination impact project team members? Rapid termination, 'creeping death', and learning from failure. J Manag Stud 51(4):513–546

Singh J, Fleming L (2010) Lone inventors as sources of breakthroughs: myth or reality? Manag Sci 56(1):41–56

Sitkin SB (1992) Learning through failure: the strategy of small losses. Res Organ Behav 14:231–266

Slater SF, Narver JC (1995) Market orientation and the learning organization. J Mark 59:63–74

Slater SF, Mohr JJ, Sengupta S (2014) Radical product innovation capability: literature review, synthesis, and illustrative research propositions. J Prod Innov Manag 31(3):552–566

Sok P, O'Cass A (2015) Examining the new product innovation–performance relationship: optimizing the role of individual-level creativity and attention-to-detail. Ind Mark Manag 47:156–165

Sosna M, Trevinyo-Rodríguez RN, Velamuri SR (2010) Business model innovation through trial-and-error learning. Long Range Plan 43(2–3):383–407

Storey C, Cankurtaran P, Papastathopoulou P, Hultink EJ (2016) Success factors for service innovation: a meta-analysis. J Prod Innov Manag 33(5):527–548

Tahirsylaj AS (2012) Stimulating creativity and innovation through intelligent fast failure. Think Skills Creat 7(3):265–270

Tjosvold D, Zi-you Y, Chun H (2004) Team learning from mistakes: the contribution of cooperative goals and problem-solving. J Manag Stud 41(7):1223–1245

Tranfield D, Denyer D, Smart P (2003) Towards a methodology for developing evidence-informed management knowledge by means of systematic review. Br J Manag 14:207–222

Tucker AL, Edmondson AC (2003) Why hospitals don't learn from failures: organizational and psychological dynamics that inhibit system change. Calif Manag Rev 45(2):55–72

Tucker AL, Edmondson AC, Spear S (2002) When problem solving prevents organizational learning. J Organ Change Manag 15(2):122–137

Välikangas L, Hoegl M, Gibbert M (2009) Why learning from failure isn't easy (and what to do about it): innovation trauma at Sun Microsystems. Eur Manag J 27(4):225–233

Voight ML, Hoogenboom BJ (2012) Publishing your work in a journal: understanding the peer review process. Int J Sports Phys Ther 7(5):452–460

Van der Panne G, Van Beers C, Kleinknecht A (2003) Success and failure of innovation: a literature review. Int J Innov Manag 7(03):309–338

Waddington H, White H, Snilstveit B, Hombrados JG, Vojtkova M, Davies P, Valentine JC (2012) How to do a good systematic review of effects in international development: a tool kit. J Dev Eff 4(3):359–387

Weinzimmer LG, Esken CA (2017) Learning from mistakes: how mistake tolerance positively affects organizational learning and performance. J Appl Behav Sci 53(3):322–348

Wilkinson A, Mellahi K (2005) Organizational failure. Long Range Plan 38(3):233–238

Yamakawa Y, Cardon MS (2015) Causal ascriptions and perceived learning from entrepreneurial failure. Small Bus Econ 44(4):797–820
Additional information
Publisher's Note
Springer Nature remains neutral with regard to jurisdictional claims in published maps and institutional affiliations.
Appendix
Appendix
See Table 13.
About this article
Cite this article
Rhaiem, K., Amara, N. Learning from innovation failures: a systematic review of the literature and research agenda. Rev Manag Sci 15, 189–234 (2021). https://doi.org/10.1007/s11846-019-00339-2
Received:

Accepted:

Published:

Issue Date:
Keywords
Learning from innovation failures

Innovation

Firms

Systematic review
JEL Classification