Abstract
Capnocytophaga canimorsus is a commonly detectable commensal in the oral flora of dogs and cats, found in 25.5% and 15%, respectively, by culture and 70% and 55%, respectively, by molecular methods [1]. Formerly known as dysgonic fermenter 2 (DF-2), it was first reported in 1976 as a Gram-negative bacillus causing septicaemia and meningitis following dog bites [2]. It causes a spectrum of clinical syndromes from wound infections to bacteraemia and meningitis, especially in those with hyposplenism and alcoholism. We report a case of C. canimorsus meningitis and bacteraemia, and give a review of the relevant literature.
Access options
Buy single article
Instant access to the full article PDF.
USD 39.95
Price excludes VAT (USA)
Tax calculation will be finalised during checkout.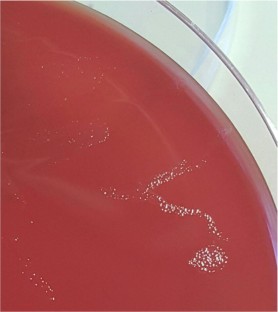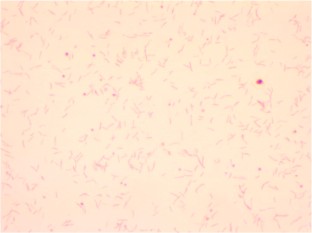 References
Blanche P, Bloch E, Sicard D. Capnocytophaga canimorsus in the oral flora of dogs and cats. The Journal of infection. 1998;36(1):134.

Bobo RA, Newton EJ. A previously undescribed gram-negative bacillus causing septicemia and meningitis. American journal of clinical pathology. 1976;65(4):564-569.

van Dam AP, Jansz A. Capnocytophaga canimorsus infections in The Netherlands: a nationwide survey. Clinical microbiology and infection : the official publication of the European Society of Clinical Microbiology and Infectious Diseases. 2011;17(2):312-315.

Butler T. Capnocytophaga canimorsus: an emerging cause of sepsis, meningitis, and post-splenectomy infection after dog bites. European journal of clinical microbiology & infectious diseases : official publication of the European Society of Clinical Microbiology. 2015;34(7):1271-1280.

Gasch O, Fernandez N, Armisen A, Verdaguer R, Fernandez P. Community-acquired Capnocytophaga canimorsus meningitis in adults: report of one case with a subacute course and deafness, and literature review. Enfermedades infecciosas y microbiologia clinica. 2009;27(1):33-36.

Lion C, Escande F, Burdin JC. Capnocytophaga canimorsus infections in human: review of the literature and cases report. European journal of epidemiology. 1996;12(5):521-533.

Popiel KY, Vinh DC. 'Bobo-Newton syndrome': An unwanted gift from man's best friend. The Canadian journal of infectious diseases & medical microbiology = Journal canadien des maladies infectieuses et de la microbiologie medicale. 2013;24(4):209-214.

de Melo Oliveira MG, Abels S, Zbinden R, Bloemberg GV, Zbinden A. Accurate identification of fastidious Gram-negative rods: integration of both conventional phenotypic methods and 16S rRNA gene analysis. BMC microbiology. 2013;13:162.

Jolivet-Gougeon A, Sixou JL, Tamanai-Shacoori Z, Bonnaure-Mallet M. Antimicrobial treatment of Capnocytophaga infections. International journal of antimicrobial agents. 2007;29(4):367-373.
Additional information
Publisher's note
Springer Nature remains neutral with regard to jurisdictional claims in published maps and institutional affiliations.
About this article
Cite this article
Hannon, D.M., Harkin, E., Donnachie, K. et al. A case of Capnocytophaga canimorsus meningitis and bacteraemia. Ir J Med Sci 189, 251–252 (2020). https://doi.org/10.1007/s11845-019-02045-0
Received:

Accepted:

Published:

Issue Date:

DOI: https://doi.org/10.1007/s11845-019-02045-0
Keywords
Capnocytophaga

Meningitis

Dog

Cat

Ribosomal

RNA

Septicaemia