Abstract
Objective
The aim of this study was to investigate the cardiovascular disease risk of patients with uterine leiomyoma using carotid intima-media thickness (CIMT), insulin resistance and lipid profile.
Methods
A total of 84 reproductive-aged women (20–45 years) were divided into two groups as the study group (n = 42) of women with leiomyoma and the control group (n = 42) of healthy women without leiomyoma. The risk factors for cardiovascular disease such as age, body mass index (BMI), low-density lipoprotein (LDL), triglycerides (Tg), high-density lipoprotein (HDL), total cholesterol and lipoprotein a levels, systemic disorders, cigarette smoking and CIMT were all recorded and compared between groups.
Results
The mean age, gravida, parity, BMI, total cholesterol level and CIMT were significantly different between the groups (p < 0.05). CIMT after adjusted for the age and age, BMI was significantly lower in study groups (<0.001). Insulin resistance, serum LDL, Tg, HDL, lipoprotein a, and endometrial thickness were comparable between groups (p > 0.05). The number of leiomyoma was significantly correlated with Tg (r = 0. 322, p = 0.037) and LDL (r = 0. 431, p = 0.006). The size of leiomyoma was significantly correlated with HOMA-IR values (r = −0.370, p = 0.016).
Conclusion
Uterine leiomyoma was associated with lipid profile, insulin resistance and CIMT in reproductive-aged women.
Access options
Buy single article
Instant access to the full article PDF.
USD 39.95
Price excludes VAT (USA)
Tax calculation will be finalised during checkout.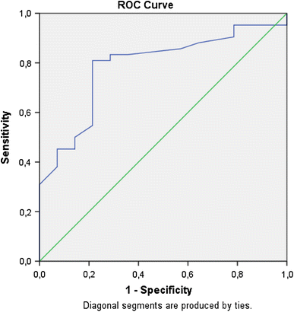 References
Vollenhoven BJ, Lawrence AS, Healy DL (1997) Uterin fibroids. Br J Obstet Gynaecol 97:285–298

Stewart EA, Nowak RA (1998) New concepts in the treatment of uterine leiomyomas. Obstet Gynecol 92:624

Faerstein E, Szklo M, Rosenshein NB (2001) Risk factors for uterine leiomyoma: a practice-based case-control study. II. Atherogenic risk factors and potential sources of uterine irritation. Am J Epidemiol 153:11

Izumi S, Muano T, Mori A, Kika G, Okuwaki S (2006) Common carotid artery stiffness, cardiovascular function and lipid metabolism after menopause. Life Sci 78(15):1696–1701

Prati P, Tosetto A, Vanuzzo D, Bader G, Casaroli M, Canciani L, Castellani S, Touboul PJ (2008) Carotid intima media thickness and plaques can predict the occurrence of ischemic cerebrovascular events. Stroke 39:2470–2476

Knopfholz J, Disserol CC, Pierin AJ, Schirr FL, Streisky L, Takito LL, Massucheto Ledesma P, Faria-Neto JR, Olandoski M, da Cunha CL, Bandeira AM (2014) Validation of the friedewald formula in patients with metabolic syndrome. Cholesterol 2014:261878

Mogul HR, Freeman R, Nguyen K, Frey M, Klein LA, Jozak S, Tanenbaum K (2014) Carbohydrate modified diet & insulin sensitizers reduce body weight and modulate metabolic syndrome measures in EMPOWIR (enhance the metabolic profile of women with insulin resistance): a randomized trial of normoglycemic women with midlife weight gain. PLoS One 9(9):e108264

Kallen AN, Pal L (2011) Cardiovascular disease and ovarian function. Curr Opin Obstet Gynecol 23(4):258–267

Karim R, Hodis HN, Stanczyk FZ, Lobo RA, Mack WJ (2008) Relationship between serum levels of sex hormones and progression of subclinical atherosclerosis in postmenopausal women. J Clin Endocrinol Metab 93(1):131–138

Kłosiewicz-Wasek B, Ceremuzyński L, Poloński L, Lukaszewicz R, Wasilewski J (2008) Association between carotid artery atherosclerosis and coronary artery disease in young females. Reference to sex hormone profile. Kardiol Pol 66(2):127–132 (discussion 133–134)

Aksoy Y, Sivri N, Karaoz B, Sayin C, Yetkin E (2014) Carotid intima-media thickness: a new marker of patients with uterine leiomyoma. Eur J Obstet Gynecol Reprod Biol 175:54–57

Jauhiainen M, Koskinen P, Enholm C et al (1991) Lipoprotein(a)and coronary heart disease risk. A nested case-control study of the Helsinki Heart Study Participants. Atherosclerosis 89:59–67

Danesh J, Collins R, Peto R (2000) Lipoprotein(a) and coronary heart disease. Meta-analysis of prospective studies. Circulation 102:1082–1085

Hong SJ, Seo HS, Park CG, Rha SW, Oh DJ, Ro YM (2005) Serially increasing change in lipoprotein(a) concentration has predictive value in acute vascular events. Ann Clin Biochem 42(Pt4):285–291

Sadlonova J, Kostal M, Smahelova A, Hendl J, Starkova J, Nachtigal P (2008) Selected metabolic parameters and the risk for uterine fibroids. Int J Gynaecol Obstet 102(1):50–54
Ethics declarations
Conflict of interest
The authors report no conflicts of interest.
About this article
Cite this article
Korkmaz, V., Ozkaya, E., Özer Kadife, S. et al. Investigation of cardiovascular disease risk in women with uterine leiomyomas. Ir J Med Sci 185, 689–693 (2016). https://doi.org/10.1007/s11845-015-1343-0
Received:

Accepted:

Published:

Issue Date:

DOI: https://doi.org/10.1007/s11845-015-1343-0
Keywords
Uterine leiomyomas

Carotid intima-media thickness

Cardiovascular disease risk