Abstract
Background
Undergoing an endoscopy is a stressful experience for patients.
Aims
To audit the endoscopy pathway to improve patient satisfaction.
Methods
A prospective survey of endoscopy patients to identify system improvements that were then implemented.
Results
The survey was performed before (N = 71) and after (N = 60) process improvements identified by the initial survey. Information provision and staff communication skills were identified for optimisation. Patient anxiety at home was significantly reduced (median 2 vs. 1, p < 0.01). Education of endoscopy staff significantly improved the quality of information provided before and after the procedure with regard to sedation (median 4 vs. 5, p < 0.01), discomfort (median 4 vs. 5, p < 0.01), complications (28 vs. 82 %, p < 0.01), findings (89 vs. 100 %, p < 0.01) and follow-up (73 vs. 90 %, p = 0.015). Gloucester Comfort Scores during endoscopy improved (median 1 vs. 0, p < 0.01) without increasing sedation levels. Patient feelings of invasion/trauma significantly decreased. Overall 95 % of patients were satisfied.
Conclusion
Structured information leaflets and improved staff communication skills reduce anxiety and enhance patients' experiences. They are now standard operating procedures.
Access options
Buy single article
Instant access to the full article PDF.
US$ 39.95
Tax calculation will be finalised during checkout.
Subscribe to journal
Immediate online access to all issues from 2019. Subscription will auto renew annually.
US$ 79
Tax calculation will be finalised during checkout.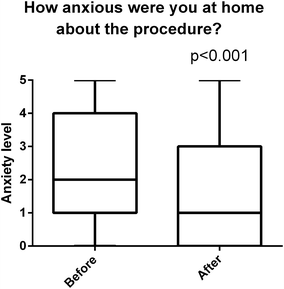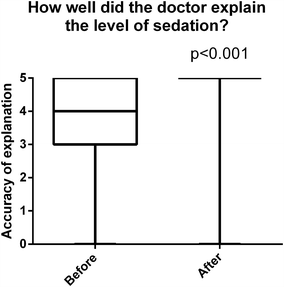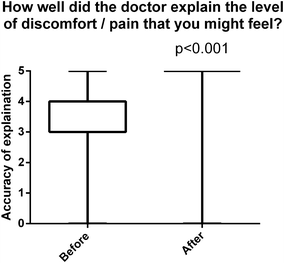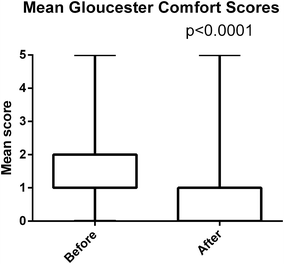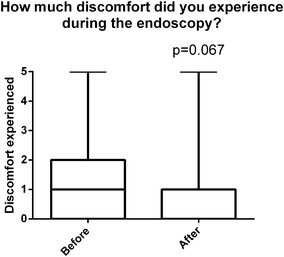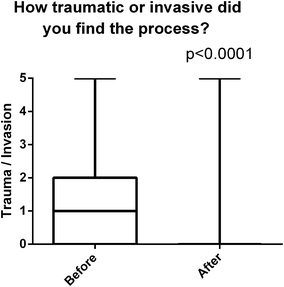 References
1.

Jones MP, Ebert CC, Sloan T et al (2004) Patient anxiety and elective gastrointestinal endoscopy. J Clin Gastroenterol 38(1):35–40

2.

Baudet JS, Aguirre-Jaime A (2012) The sedation increases the acceptance of repeat colonoscopy. Eur J Gastroenterol Hepatol 24(7):775–780

3.

Hiyama T, Tanaka S, Yoshihara M et al (2006) Medical malpractice litigation related to gastrointestinal endoscopy in Japan: a two decade review of civil court cases. World J Gastroenterol 12(42):6857–6860

4.

Kopacova M, Bures J (2012) Informed consent for digestive endoscopy. World J Gastrointest Endosc 4(6):227–230

5.

Bal B, Crowell M, Kohli D et al (2012) What factors are associated with the difficult to sedate endoscopy patient? Dig Dis Sci 57(10):2527–2534

6.

Azmi N, Chan W, Goh K (2012) Evaluation of patient satisfaction of an outpatient gastroscopy service in an Asian tertiary care hospital. BMC Gastroenterol 12:96–106

7.

Hazewinkel Y, Dekker E (2011) Colonoscopy: basic principles and novel techniques. Nat Rev Gastroenterol Hepatol 8:554–564

8.

Lee J, Anhn M, Kim E et al (2012) The effect of preparatory education program on discomfort and retching of examinees during upper gastrointestinal endoscopy. Korean J Fam Med 33:219–228

9.

Leung FW (2008) Methods of reducing discomfort during colonoscopy. Dig Dis Sci 53(6):1462–1467

10.

Pearson S, Maddern G, Hewett P (2005) Interacting effects of preoperative information and patient choice in adaptation to colonoscopy. DCR 48:2047–2054

11.

Luck A, Pearson S, Maddern G, Hewett P (1999) Effects of video information of precolonoscopy anxiety and knowledge: a randomised trial. Lancet 352:2032–2035

12.

Thanvi BR, Munshi SK, Vijayakumar N et al (2003) Acceptability of oesophagogastroduodenoscopy without intravenous sedation: patients' versus endoscopist's perception with special reference to older patients. Postgrad Med J 79(937):650–651
Appendices
Appendix 1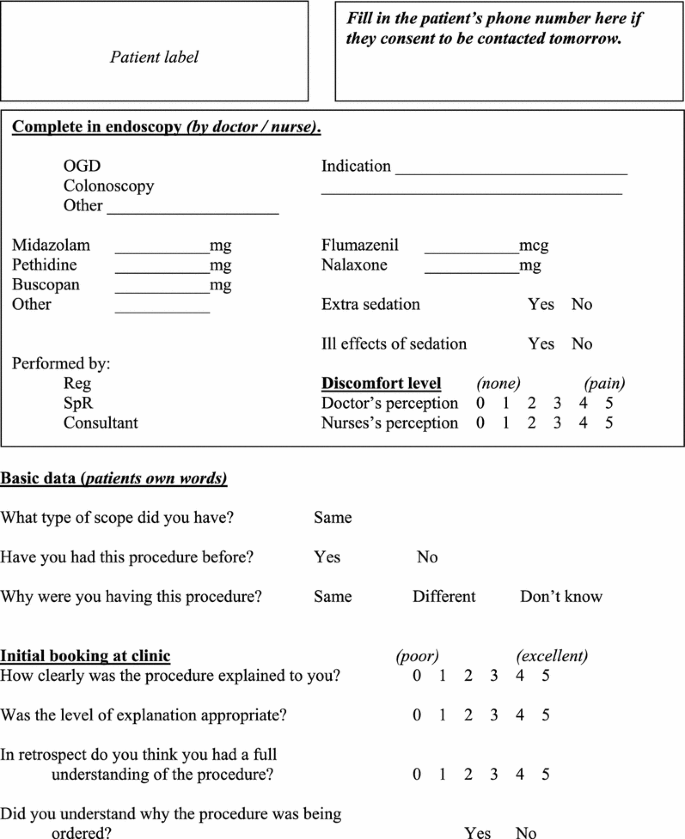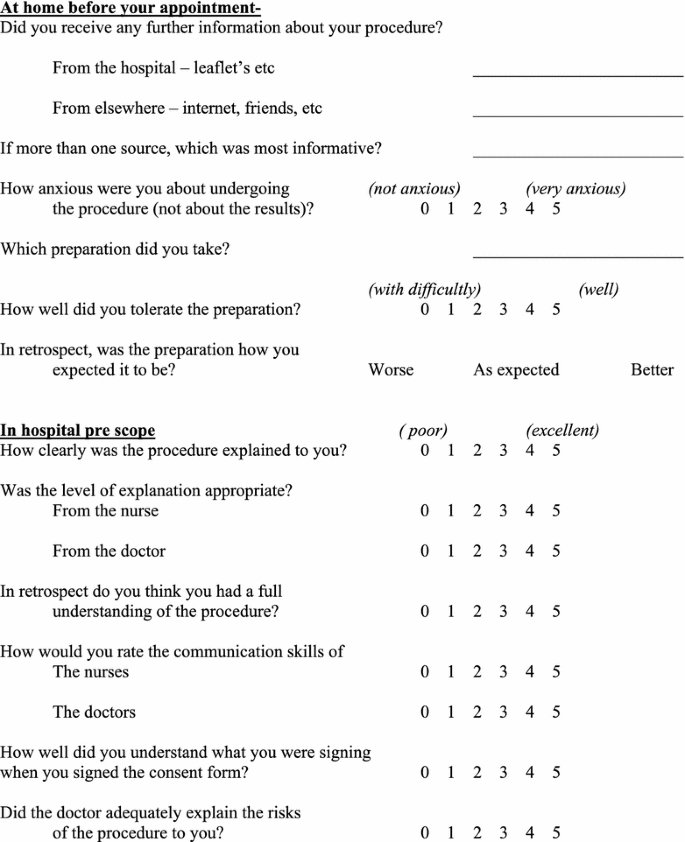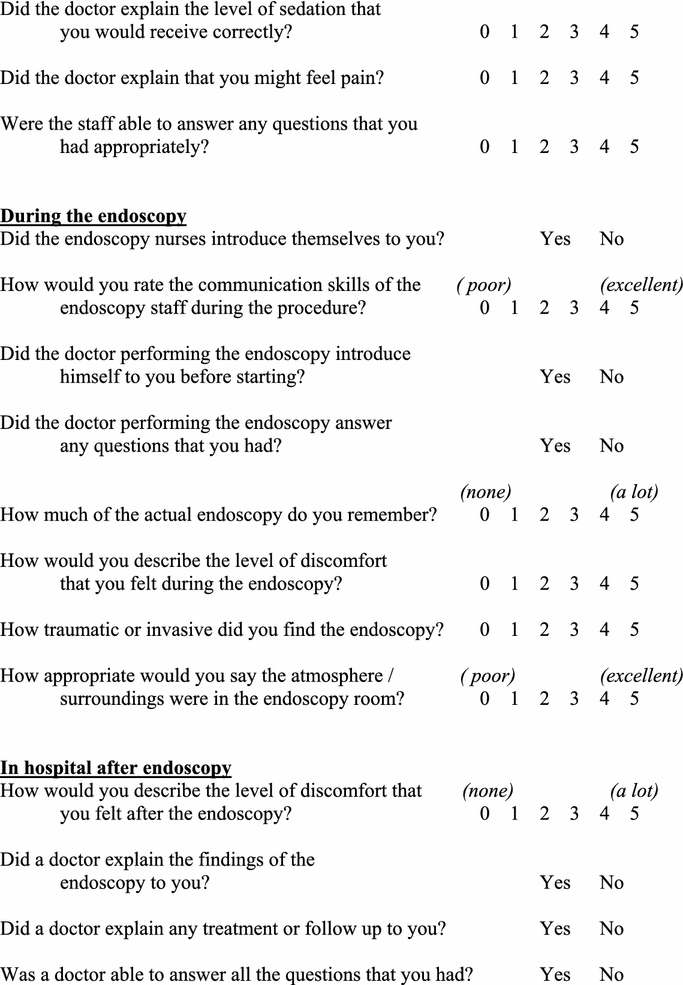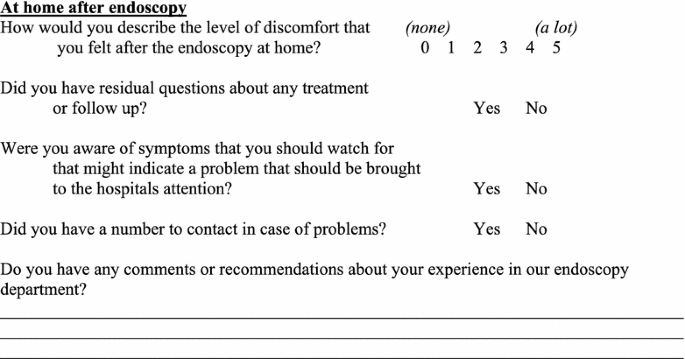 Appendix 2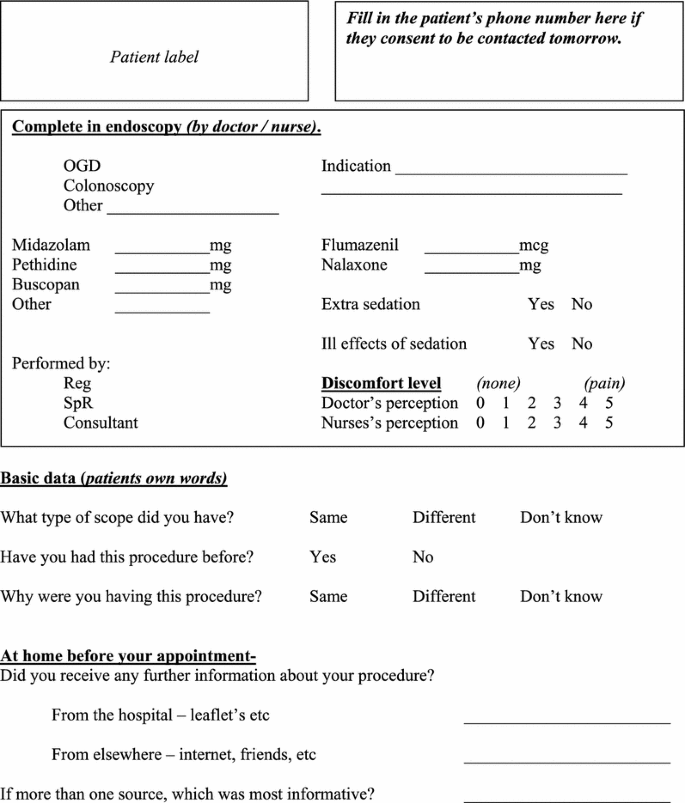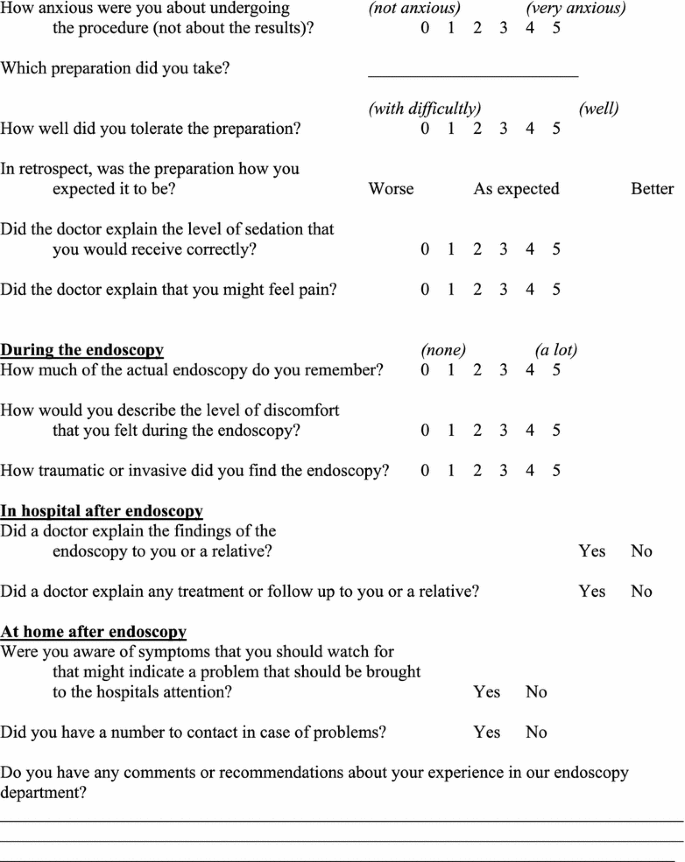 About this article
Cite this article
Toomey, D.P., Hackett-Brennan, M., Corrigan, G. et al. Effective communication enhances the patients' endoscopy experience. Ir J Med Sci 185, 203–214 (2016). https://doi.org/10.1007/s11845-015-1270-0
Received:

Accepted:

Published:

Issue Date:
Keywords
Endoscopy

Colonoscopy

Consent

Education