Abstract
This paper provides an overview of a tree species prioritization study of underutilized tree species in a participatory tree domestication program for smallholders in Indonesia. The study was conducted in three villages of Nanggung sub-district, Bogor district via farmer surveys, focus group discussion, SWOT analysis and evaluation of markets and germplasm sources. Five priority species were identified: Manglietia glauca, Parkia speciosa, Durio zibethinus, Gmelina arborea and Sandoricum koetjape. These species are promising components of agroforestry systems to enhance smallholder livelihoods and can grow under the low management conditions common in smallholder systems. They represent indigenous and exotic tree types that produce timber, fruit or spices within the domestication continuum. Furthering the domestication and utilization of these species requires the identification and dissemination of available germplasm sources, the dissemination of high-quality germplasm and the development of farmer-friendly propagation and tree management practices. Also, as with most smallholder systems, the marketing practices for the products of these five species require improvement, starting with the production of reliable quantities of high quality tree products.
Access options
Buy single article
Instant access to the full article PDF.
USD 39.95
Price includes VAT (USA)
Tax calculation will be finalised during checkout.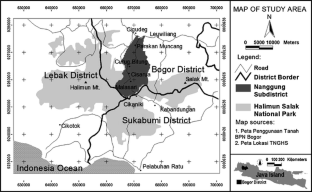 References
Aboagye LM, Obirih-Opareh N, Amissah L, Adu-Dapaah H (2007) Analysis of existing national policies and legislation that enable or inhibit the wider use of underutilized plant species for food and agriculture in Ghana. Council for Scientific and Industrial Research, Accra

Akinnifesi FK, Leakey RRB, Ajayi OC, Sileshi G, Tchoundjeu Z, Matakala P, Kwesiga FR (eds) (2008) indigenous fruit trees in the tropics: domestication, utilization and commercialization. CAB International, Wallingford

Bertomeu M, Roshetko JM, Rahayu S (2011) Optimum pruning intensity for reducing crop suppression in a gmelina-maize smallholder agroforestry system in Claveria Philippines. Agrofor Sys 83(2):167–180

BGCI (Botanic Gardens Conservation International) (2007) Tree-BOL to barcode world's 100,000 trees. http://www.bgci.org/. Accessed 10 Aug 2011

Budidarsono S, Wijaya K, Roshetko JM (2006) Farm and household economic study of kecamatan Nanggung, Kabupaten Bogor, Indonesia: a socio-economic baseline study for agroforestry innovations and livelihood enhancement. ICRAF working paper no. 19, World Agroforestry Center (ICRAF), Bogor, Indonesia

Dawson IK, Vinceti B, Weber JC, Neufeldt H, Russell J, Lengkeek AG, Kalinganire A, Kindt R, Lillesø JB, Roshetko JM, Jamnadass R (2011) Climate change and tree genetic resource management: maintaining and enhancing the productivity and value of smallholder tropical agroforestry landscapes. A rev Agrofor Sys 81(1):67–78

Flavel R, Williams J (1996) Strategic management: a practical approach. Prentice Hall, Sydney

Franzel, S., Jaenicke H, Janssen W (1996) Choosing the right trees: setting priorities for multipurpose tree improvement. ISNAR research report no. 8. International Service for National Agricultural Research, The Hague

Gunasena HPM, Roshetko JM (2000) Tree domestication in Southeast Asia: results of a regional study on institutional capacity for tree domestication in national programs. World Agroforestry Centre (ICRAF), Bogor, Indonesia

Holding-Anyonge C, Roshetko JM (2003) Farm-level timber production: orienting farmers towards the market. Unasylva 54(212):48–56

Leakey RBB, Weber JC, Page T, Cornelius JP, Akinnifesi FK, Roshetko JM, Tchoundjeu Z, Jamnadass R (2012) Tree domestication in agroforestry: progress in the second decade. In: Nair PKR, Garrity DP (eds) The future of agroforestry. Springer, New York, pp 145–173

Manurung G, Roshetko JM, Budidarsono S, Tukan JC (2005) Dudukuhan: traditional tree farming systems for poverty reduction. In: van der Ploeg J, Masipiquena, AB (eds). The future of the Sierra Madre: responding to social and ecological changes. Proceedings of the 5th international conference on environment and development. Cagayan Valley Program on Environment and Development (CVPED). Golden Press, Tuuegarno, the Philippines, pp 90–110

Manurung G, Roshetko JM, Budidarsono S, Kurniawan I (2008) Dudukuhan tree farming systems in West Java: how to mobilize self-strengthening of community-based forest management? In: Snelder DJ, Lasco RD (eds) Smallholder tree growing for rural development and environmental services. Springer Science + Business Media B.V, New York, pp 99–116

Martawijaya A, Kartasujana I, Kadir K, Prawira SA (2005) Atlas kayu Indonesia jilid I. Badan Penelitian dan Pengembangan Kehutanan, Bogor

Michon G (2005) Domesticating forests: how farmers manage forest resources. CIFOR and World Agroforestry Centre (ICRAF). Nairobi, Kenya

Normah MN (2003) ruits of tropical climates - lesser-known fruits of Asia. In: Encyclopedia of food sciences and nutrition second edition. Academic Press, Amsterdam, p 2816

Priyadi H, Takao G, Rahmawati I, Supriyanto B, Nursal WI, Rahman I (2010) Five hundred plant species in Gunung Halimun Salak National ParkWest Java. Center for International Forestry Research, Bogor

Purnomosidhi P, Suparman, Roshetko JM, Mulawarman (2007) Perbanyakan dan budidaya tanaman buah-buahan: Pedoman lapang edisi kedua. World AgroforestryCentre (ICRAF), SEA Regional Office and Winrock International, Bogor, Indonesia

Rahayu S, Lee SS, Shukor NAA (2010) Uromycladium tepperianum, the gall rust fungus from Falcataria moluccana in Malaysia and Indonesia. Mycoscience 51(2):149–153

Reeb JE (1998) Scientific classification of trees. General Forestry Information FOR-61. University of Kentucky Cooperative Extension Service. http://www.ca.uky.edu. Accessed 19 Nov 2011

Roshetko JM, Evans DO (eds) (1999) Domestication of agroforestry trees in Southeast Asia. Proceedings of a regional workshop held 4–7 November 1997 in Yogyakarta, Indonesia. Forest, Farm, and Community Tree Research Reports, special issue. Forestry Research Institute and Council of Agriculture, Taiwan, Republic of China

Roshetko JM, Mulawarman Purnomosidhi P (2004) Gmelina arborea—a viable species for smallholder tree farming in Indonesia? New For 28(2–3):207–215

Roshetko JM, Delaney M, Hairiah K, Purnomosidhi P (2002) Carbon stocks in Indonesian homegarden systems: can smallholder systems be targeted for increased carbon storage? Am J Altern Agric 17(3):138–148

Roshetko JM, Mulawarman, Suharisno, Iriantono D, Harum F (2003) Direktori penyedia benih pohon di Indonesia, edisi kedua (Directory of tree seed suppliers in Indonesia, 2nd edn). World Agroforestry Centre (ICRAF) and Winrock International, Bogor, Indonesia

Roshetko JM, Fay C, Budidarsono S, Tukan JC, Nugraha E, Pratowo N, Manurung G (2004a) Agroforestry innovations and livelihood enhancement in West Java. Final report January 2003 to September 2004. The World Agroforestry Centre (ICRAF), Winrock International and the Indonesia Institute for Forest and Environment (RMI), Bogor, Indonesia

Roshetko JM, Nugraha E, Tukan JC, Manurung G, Fay C, Noordwijk MV (2007) Agroforestry for livelihood enhancement and enterprise development. In: Djoeroemana S, Myers B, Russell-Smith J, Blyth M, Salean IET (eds). Integrated rural development in East Nusa Tenggara, Indonesia. In: Proceedings of the workshop to identify sustainable rural livelihoods, held in Kupang, Indonesia, 5–7 April 2006. ACIAR proceedings no. 126. Canberra, pp 137–148

Roshetko JM, Rahayu S, Wiyono, Prastowo NH (2008) Evaluating indigenous practices for Petai (Parkia speciosa L.) seed germination: the effect of seed shelling and seed cutting on germination, growth and survival. Small-scale Forestry 7(3–4):285–293

Simons AJ (1996) ICRAF's strategy for domestication of non-wood tree products. In: Leakey, RRB, Temu AB, Melnyk M, Vantomme P (eds). Domestication and commercialization of non-timber forest products in agroforestry systems. FAO Technical Paper, Non-Wood Forest Products 9. Food and Agriculture Organization of the United Nations (FAO), Rome, pp 8–22

Simons AJ, Leakey RRB (2004) Tree domestication in tropical agroforestry. Agrofor Syst 61(1–3):167–181

Suhaendi H (1989) A statistical assessment of Gmelina arborea L. provenance trials in two locations in West Java (Indonesia). Buletin Penelitian Hutan no. 519. Center for Forestry Research and Development, Bogor, Indonesia, pp 13–34

Tchoundjeu Z, Degrande A, Leakey RRB, Simons AJ, Nimino G, Kemajou E, Asaah E, Facheux C, Mbile P, Mbosso C, Sado T, Tsobeng A (2010) Impact of participatory tree domestication on farmer livelihoods in west and central Africa. For Trees and Livelihoods 19(3):217–234

Tukan CJM, Yuliyanti, Roshetko JM, Darusman D (2004) Pemasaran kayu dari lahan petani di propinsi Lampung. Agrivita 26(1):131–141

Yuliyanti (2000) Analisis pemasaran kayu di propinsi Lampung. Faculty of Forestry, Bogor Agricultural University. Bogor, Indonesia
Acknowledgments
The authors would like to acknowledge the contributions of all respondents involved in the study. We thank Andi Margono for field assistance, staff of Halimun Salak National Park and FORDA, as well as Ramni Jamnadass of the World Agroforestry Centre (ICRAF) in Nairobi, Kenya for guidance and financial support.
About this article
Cite this article
Narendra, B.H., Roshetko, J.M., Tata, H.L. et al. Prioritizing Underutilized Tree Species for Domestication in Smallholder Systems of West Java. Small-scale Forestry 12, 519–538 (2013). https://doi.org/10.1007/s11842-012-9227-x
Accepted:

Published:

Issue Date:
Keywords
Species prioritization

Germplasm sources

Propagation

Tree management