Abstract
This paper examines seedling production systems for small-scale forestry in northern Mindanao, particularly the constraints and opportunities to sustain the operation of smallholder nurseries. Various types of nurseries were identified to examine issues and concerns operators face, and data collected through a survey of nursery operators, discussion with government and NGO personnel, and literature review. Many smallholders in northern Mindanao have been engaged in seedling production, for farm needs and sale in local markets. The interest of smallholder to sustain seedling production depends on market demand and incentives, which translates to financial benefit on sound nursery practices and of reliable access to profitable markets. Activities that will assist smallholder nurseries to achieve full potential have been identified as: available nursery technologies to produce high quality planting materials in sufficient quantity; building farmer groups to facilitate seedling production and enhance the scale of product marketing; building partnerships with various service providers and other stakeholders to address technical, institutional, marketing and policy issues that may hamper the operation of smallholder nurseries; access to markets and market information; and provision of incentives and policy support. Associated benefits from small-scale seedling production accrue to the government, wood processors and to the public in general.
Access options
Buy single article
Instant access to the full article PDF.
US$ 39.95
Tax calculation will be finalised during checkout.
Subscribe to journal
Immediate online access to all issues from 2019. Subscription will auto renew annually.
US$ 79
Tax calculation will be finalised during checkout.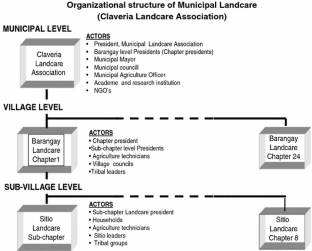 Notes
1.

A distinction is made in this paper between private and smallholder nurseries. The former are considered to be larger, and to mainly produce seedlings for sale rather than on-farm use.
References
Asian Development Bank (ADB) (1994) Forestry sector study of the Philippines. Manila

Bertomeu M (2003) Growing agroforestry trees: farmers' experiences with individual and group nurseries in Claveria, Philippines. World Agroforestry Centre (ICRAF), Claveria

BFI (Bukidnon Forests Incorporated) (2003) Components and activities. Malaybalay City, Bukidnon, Philippines. Available at http://www.philcom.ph/gov/bfi/components.html. Accessed 28 Jan 2008

Dauvergne P (1997) Shadows in the forests: Japan and the politics of timber in Southeast Asia. The MIT Press, Cambridge

DENR (Department of Environment, Natural Resources) (2003) Master plan for forestry development: main report. DENR, Quezon City

Forest Management Bureau (2004) Forest cover statistics: a draft report on the joint project of Forest Management Bureau and National Mapping Resources Inventory Administration on forest cover statistics. FMB-DENR, Quezon City

Garrity D, Mercado AR Jr (1993) Reforestation through agroforestry: market-driven smallholder timber production on the frontier. Marketing multi-purpose tree products in Asia. Winrock International, Baguio City

Garrity D, Amoroso V, Koffa S, Catacutan D (2001) Innovations in participatory resource management to conserve tropical biodiversity. In: Coxhead I, Buenavista G (eds) Seeking sustainability: challenges of agricultural development and environmental management in a Philippine watershed. PCARRD, Los Baños

Gregorio N, Herbohn J, Harrison S (2007) The potential role of nurseries in improving access to high quality planting stock and promote appropriate silvicultural systems to improve the productivity of smallholder tree farms in Leyte, Philippines. UQ espace. http://espace.library.uq.edu.au/eserv.php?pid=UQ8452&dsID=n21_Nestor_TheP.pdf. Accessed 9 Aug 2007

ITTO (1996) Annual review and assessment of the world tropical timber situation 1996. International Tropical Timber Organization (ITTO), Yokohama

Koffa S, Garrity D (2001) Grassroots empowerment and sustainability in the management of critical natural resources: the Agroforestry Tree Seed Association of Lantapan. In: Coxhead I, Buenavista G (eds) Seeking sustainability: challenges of agricultural development and environmental management in a Philippine watershed. PCARRD, Los Baños

Koffa S, Roshetko J (1999) Farmer-managed germplasm production-diffusion pathways in Lantapan, Philippines. In: Roshetko J, Evans D (eds) Domestication of agroforestry trees in Southeast Asia, proceedings of a regional workshop held on November 4–7, 1997 at Yogyakarta, Indonesia. Forest, farm and community tree research reports (special issue). Taiwan Forestry Research Institute and Council of Agriculture, Taiwan, Republic of China; Winrock International, Arkansas, USA; and International Centre for Research in Agroforestry, Nairobi

Longman K (2002) Tropical trees: a practical manual for growing good nursery stock. Blaketon Hall Ltd., United Kingdom

Mangaoang E (2002) A forester's perspective of the socio-economic information requirements of forestry in Leyte. In: Harrison S, Herbohn J, Mangaoang E, Vanclay J (eds) Socio-economic research methods in forestry: a training manual. Cooperative Research Centre for Tropical Rainforest Ecology and Management, Cairns, pp 1–3

Mercado ARJ, Cadisch G (2004) Soil conservation and social capital formation: the case of Landcare in the Philippines. 6th National Watershed Assembly, Malaybalay City

Mercado R Jr, Garrity D (2000) The Landcare experience in the Philippines: technical and institutional innovations for conservation farming. Landcare International Conference 2000, Melbourne

NSO (National Statistics Office) (2007) Region X – Northern Mindanao, Philippines. Available at http://www.census.gov.ph/data/sectordata/2007/region%2010.pdf. Accessed 23 Oct 2007

Orejas T (2002) DENR to start cloning native trees. Philippine Daily Inquirer, Manila

PCARRD (1994) Status of industrial timber in the Philippines. Philippine Council for Agriculture, Forestry and Natural Resources Research and Development, Los Baños

Pulhin J, Chokkalingam U, Peras RJ, Acosta R, Carandang A, Lasco R et al (2006) Historical overview. In: Chokkalingam U, Carandang A, Pulhin J, Lasco R, Peras RJ, Toma T (eds) One century of forest rehabilitation in the Philippines: approaches, outcomes and lessons. Centre for International Forestry Research (CIFOR), Bogor

Sajise F (1998) Forest policy in the Philippines: a winding trail towards participatory sustainable development. In: A step toward forest conservation strategy: current status on forests in the Asia-Pacific Region (Interim Report). The Institute for Global Environmental Strategies (IGES), Tokyo

Simons A (1996) Delivery of improvement for agroforestry trees. In: Dieters M, Matheson D, Nickles D, Harwood C, Walker S (eds) Tree improvement for sustainable tropical forestry. QFRI-IUFRO conference, October 27–November 1, Caloundra, pp 391–400

Tolentino E Jr, Carandang W, Roshetko J (2003) Evaluation of smallholder tree farmer's nursery: quality stock production in support of the tree domestication program of the Philippines. ICRAF-Philippines, Laguna
About this article
Cite this article
Mercado, A.R., Duque-Piñon, C. Tree Seedling Production Systems in Northern Mindanao, Philippines. Small-scale Forestry 7, 225–243 (2008). https://doi.org/10.1007/s11842-008-9052-4
Received:

Accepted:

Published:

Issue Date:
Keywords
Smallholder nurseries

Nursery technologies

Institution building

Partnership-building

Marketing

Incentives