Zusammenfassung
Eines der höchsten Ziele der individuellen menschlichen Entwicklung ist es, erwachsen zu werden, sein Leben selbstständig und eigenverantwortlich in die Hand zu nehmen und vielleicht sogar seinen Beitrag für die Gemeinschaft zu leisten. Dies kann aufgrund einer schweren Körperbehinderung, z. B. wenn wegen einer Muskelerkrankung nicht einmal die Gabel zum Essen gehalten werden kann, als praktisch schwierig und für nicht umsetzbar angesehen werden. Ins Erwachsenenalter zu kommen und auch Erwachsen zu sein, d. h. eigenverantwortlich und selbstbestimmt zu leben, ist aber durchaus möglich, auch wenn die rein körperliche Kraft dazu fehlt.
Wir berichten über unser Leben mit einer spinalen Muskelatrophie (SMA) vom Typ II, 3 Survival-motor-neuron-2(SMN2)-Genkopien, ein Leben voller Herausforderungen und Abhängigkeiten und doch ein ganz normales Leben.
Abstract
One of the ultimate goals of individual human development is to be an adult and to life life independently and autonomously, and maybe even to make a contribution to the community. This may seem impossible in the case of a severe physical disability (e.g., if a muscular disease does not even allow a person to hold a fork to eat). To reach adulthood and also to be an adult (e.g., to live their own initiative and self-determination) is possible even if the pure physical strength is lacking. We report on our lives with spinal muscular atrophy (SMA) type II, 3 survival motor neuron 2 (SMN2) copies, full of challenges and being dependent, and yet a completely normal life.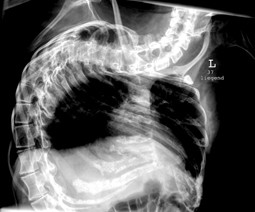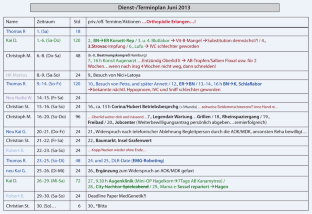 Literatur
1.

Brandt I (2011) Kopf hoch!: Eine elektrische Kopf-z-i-e-h-stütze mit grosser Wirkung. Spezial-Themenheft Kinder-Reha 23: 35-37

2.

Brandt, I (2011) Anwenderberichte. Elektrische Kopfziehstütze. Prävention, Rehabilitation, Integration für die Praxis der Kinder-Reha 6(-): 35

3.

Brandt I (2011) Beatmet leben, 36–37.

4.

Brandt I (2011) Beatmet leben, 18–21.
Einhaltung ethischer Richtlinien
Interessenkonflikt. C. Brandt und I. Brandt geben an, dass kein Interessenkonflikt besteht.
Alle Patienten, die über Bildmaterial oder anderweitige Angaben innerhalb des Manuskripts zu identifizieren sind, haben hierzu ihre schriftliche Einwilligung gegeben. Im Falle von nicht mündigen Patienten liegt die Einwilligung eines Erziehungsberechtigen oder des gesetzlich bestellten Betreuers vor.
Dieser Beitrag beinhaltet keine Studien an Menschen oder Tieren.
About this article
Cite this article
Brandt, C., Brandt, I. Leben mit chronischer spinaler Muskelatrophie. medgen 25, 330–336 (2013). https://doi.org/10.1007/s11825-013-0404-x
Schlüsselwörter
Survival-of-motor-neuron-1-Protein

Körperbehinderung

Unterstützende Hilfsmittel

Eigenverantwortliches Leben

Erfahrungsbericht
Keywords
Survival of motor neuron 1 protein

Disabled persons

Self-help devices

Self dependent life

Field report