Zusammenfassung
Syndromale Krankheitsbilder mit dem Leitsymptom Großwuchs stellen eine häufige Fragestellung in der humangenetischen und pädiatrischen Sprechstunde dar. Definiert ist ein Großwuchs durch eine Körperlänge, die mehr als 2 Standardabweichungen oberhalb des Mittelwerts liegt. Dies entspricht einer Körperlänge oberhalb der 97. Perzentile. Dargestellt werden in diesem Artikel häufigere Großwuchssyndrome, die Relevanz haben für die tägliche Arbeit des klinischen Genetikers bzw. des Pädiaters: das Marfan-, Beckwith-Wiedemann-, Sotos-, Weaver-, Simpson-Golabi-Behmel- und das Proteus-Syndrom. Es werden die jeweiligen charakteristischen klinischen Zeichen, die diagnostischen Kriterien, die molekularen Ursachen, einschließlich zugrunde liegendem Erbgang, und – falls notwendig – Vorsorgeprogramme sowie mögliche Differenzialdiagnosen dargestellt.
Abstract
Syndromic conditions with overgrowth as the cardinal clinical sign are a relevant problem in human genetics and pediatrics. Overgrowth is defined as a length/height of more than two standard deviations above the mean, i.e. a body length above the 97th centile. Overgrowth syndromes relevant in the clinical daily routine of the geneticist or pediatrician are described here: Marfan, Beckwith-Wiedemann, Sotos, Weaver, Simpson-Golabi-Behmel and Proteus syndromes. The characteristic clinical signs, diagnostic criteria, molecular bases, modes of inheritance, prevention programs—where necessary—as well as differential diagnoses are presented here.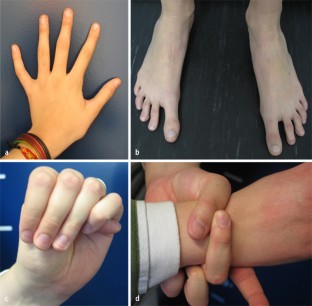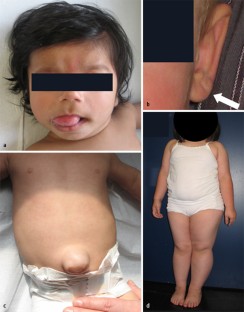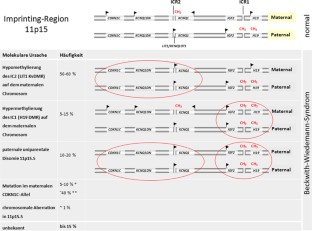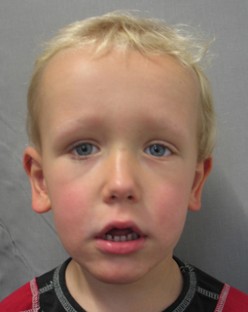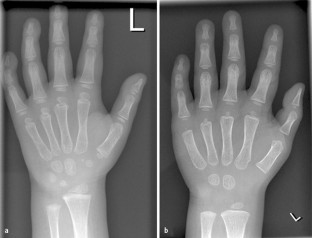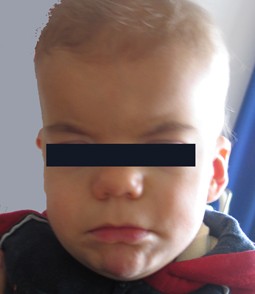 Literatur
1.

Baujat G, Rio M, Rossignol S et al (2005) Clinical and molecular overlap in overgrowth syndromes. Am J Med Genet Part C 137C:4–11

2.

Choufani S, Shuman C, Weksberg R (2010) Beckwith-Wiedemann syndrome. Am J Med Genet Part C 154C:343–354

3.

(o A) (2011) Gene reviews. Homepage. http://www.genereviews.org. Zugegriffen: August 2011

4.

Kromeyer-Hauschild K et al (2001) Perzentilen für den Body-mass-Index für das Kindes- und Jugendalter unter Heranziehung verschiedener deutscher Stichproben. Monatsschr Kinderheilkd 8:807–818

5.

Lapunzina P (2005) Risk of tumorigenesis in overgrowth syndromes: a comprehensive review. Am J Med Genet Part C 137C:53–71

6.

Lindhurst et al (2011) A mosaic activating mutation in AKT1 associated with the Proteus syndrome. N Engl J Med 365:611–619

7.

Loeys BL, Dietz HC, Braverman AC et al (2010) The revised Ghent nosology for the Marfan syndrome. J Med Genet 47:476–485

8.

LMD (2010) London medical databases, Version 1.0.21. London Medical Databases Ltd, London

9.

Malan V, Chevallier S, Soler G et al (2010) Array-based comparative genomic hybridization identifies a high frequency of copy number variations in patients with syndromic overgrowth. Eur J Hum Genet 18:227–232

10.

Malan V, Rajan D, Thomas S et al (2010) Distinct effects of allelic NFIX mutations on nonsense-mediated mRNA decay engender either a Sotos-like or a Marshall-Smith syndrome. Am J Hum Genet 87:189–198

11.

Nellhaus G (1968) Head circumference from birth to eighteen years. Practical composite international and interracial graphs. Pediatrics 41:106–114

12.

Neri G, Moscarda M (2009) Overgrowth syndromes: a classification. Endocr Dev 14:53–60

13.

Opitz JM, Weaver DW, Reynolds JF Jr (1998) The syndrome of Sotos and Weaver: reports and review. Am J Med Genet 79:294–304

14.

Reinken L, Oost G van (1992) Physical growth of normal German children from birth to 18 years: longitudinal study of height, weight and height velocity. Klin Pädiatr 204:129–133

15.

Verge CF, Mowat D (2010) Overgrowth. Arch Dis Child 95:458–463

16.

Visser R, Kant SG, Wit JM, Breuning MH (2009) Overgrowth syndromes: from classical to new. Pediatr Endocrinol Rev 6:375–394

17.

Voigt M, Fusch C, Olbertz D et al (2006) Analyse des Neugeborenenkollektivs der Bundesrepublik Deutschland. 12.Mitteilung: Vorstellung engmaschiger Perzentilwerte (-kurven) für die Körpermaße Neugeborener. Geburtsh Frauenheilkd 66:956–970

18.

Voigt R, Gburek-Augustat J, Seidel A, Gillessen-Kaesbach G (2008) Hemihyperplasia and discordant bone age in a patient with trisomy 8 mosaicism. Am J Med Genet 146A:132–135

19.

Waterson J, Stockley TL, Segal S, Golabi M (2010) Novel duplication in glypican-4 as an apparent cause of Simpson–Golabi–Behmel syndrome. Am J Med Genet 152A:3179–3181

20.

Weksberg R, Shuman C, Beckwith JB (2010) Beckwith-Wiedemann syndrome. Eur J Hum Genet 18:8–14
Danksagung
Wir bedanken uns bei allen Eltern, die sich bereit erklärt haben, dass ein Foto ihres Kindes abgedruckt werden darf. Außerdem danken wir Bernd Schweiger für die Überlassung der Handröntgenaufnahmen, Bernhard Horsthemke für das zur Verfügung stellen des graphischen Schemas der BWS-Region, Beate Albrecht und Kirsten Cremer für Patientenfotos sowie Bernhard Horsthemke und Karin Buiting für hilfreiche kritische Diskussionen.
Interessenkonflikt
Die korrespondierende Autorin gibt an, dass kein Interessenkonflikt besteht.
About this article
Cite this article
Küchler, A., Wieczorek, D. Syndrome mit dem Leitsymptom Großwuchs. medgen 23, 505–517 (2011). https://doi.org/10.1007/s11825-011-0307-7
Schlüsselwörter
Großwuchs

Syndrome

Malignomrisiko

Vorsorgeprogramme
Keywords
Overgrowth

Syndromes

Tumor risk

Prevention programs