Zusammenfassung
Die Risikoberechnungen bei autosomal-rezessiven Erkrankungen können mithilfe des Bayesschen Rechentableaus durchgeführt werden. Die Hardy-Weinberg-Regel ist eine wichtige Grundlage, um A-priori-Wahrscheinlichkeiten zu bestimmen. Es wird demonstriert, wie sich gesunde Angehörige, Ergebnisse molekularer Tests und komplexe genetische Modelle berücksichtigen lassen und wie diese Parameter sich auf das Risiko auswirken. Als Beispiele für den autosomal-rezessiven Erbgang sind die zystische Fibrose (CF) und die infantile spinale Muskelatrophie (SMA) gewählt worden.
Abstract
Genetic risk calculations are demonstrated for autosomal recessive diseases using Bayesian calculation tables. The Hardy-Weinberg law forms an important basis for the determination of a priori probabilities. We demonstrate how healthy relatives, molecular test results and complex genetic models affect the risk. Examples of autosomal recessive inheritance with cystic fibrosis (CF) and infantile spinal muscular atrophy (SMA) have been selected.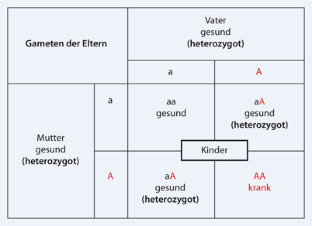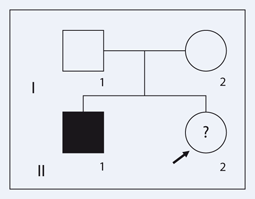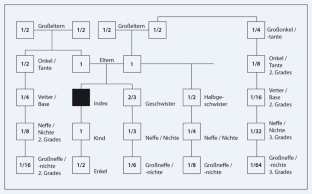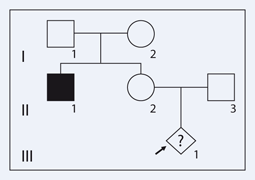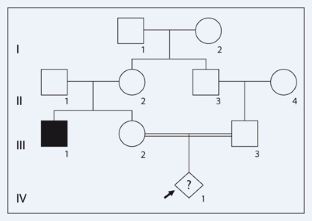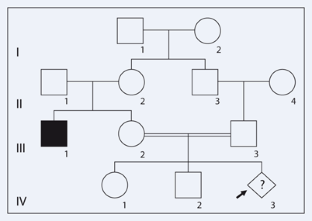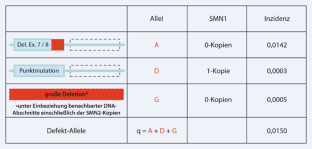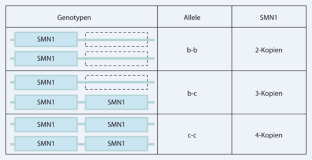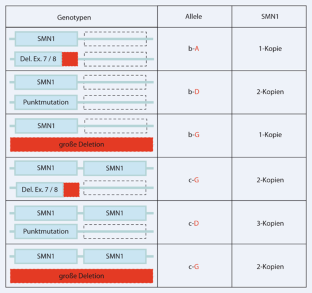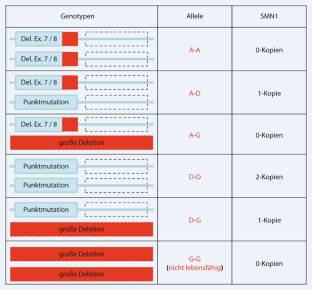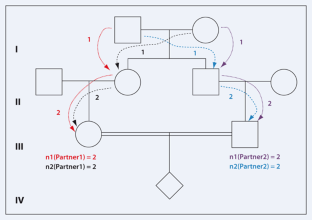 Literatur
1.

Aichinger E, Grimm T (2008) 100 Jahre Hardy-Weinberg-Gleichgewicht. Med Genet 20:276–281

2.

Bell CJ, Dinwiddie DL, Miller NA et al (2011) Carrier testing for severe childhood recessive diseases by next-generation sequencing. Sci Transl Med 3:65ra4

3.

Bickeböller H, Fischer C (2007) Einführung in die Genetische Epidemiologie. Springer, Heidelberg

4.

Fuhrman W, Vogel F (1982) Genetische Familienberatung, 3. Aufl. Springer, Heidelberg

5.

Hardy GH (1908) Mendelian proportions in a mixed population. Science 28:49

6.

Stern C (1943) The Hardy-Weinberg law. Science 97:137–138

7.

Weinberg W (1908) Über den Nachweis der Vererbung beim Menschen. Jahrhefte des Vereines für vaterländische Naturkunde in Württemberg 64:369–382

8.

Yule GU (1902) Mendel's laws and their probable relation to intra-racial heredity. New Phytol 1:222–238
Interessenkonflikt
Der korrespondierende Autor gibt an, dass kein Interessenkonflikt besteht.
About this article
Cite this article
Grimm, T., Fischer, C., Langer, S. et al. Risikoberechnungen beim autosomal-rezessiven Erbgang. medgen 23, 364–372 (2011). https://doi.org/10.1007/s11825-011-0293-9
Schlüsselwörter
Autosomal-rezessiver Erbgang

Risikoberechnungen

Hardy-Weinberg-Regel

Zystische Fibrose

Infantile spinale Muskelatrophie
Keywords
Autosomal recessive heredity

Risk assessment

Hardy-Weinberg law

Cystic fibrosis

Spinal muscular atrophies of childhood