Zusammenfassung
Für die Risikoberechnungen in Familien werden die wichtigsten Begriffe und Regeln aus der Wahrscheinlichkeitsrechung erläutert und die Beschreibung Mendelscher Erbgänge formalisiert.
Abstract
The notation and rules of probability calculus for risk calculations in families and the parameters of Mendelian models are described.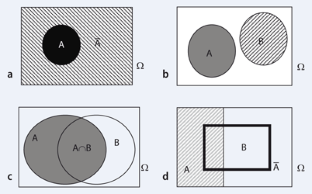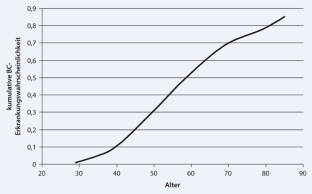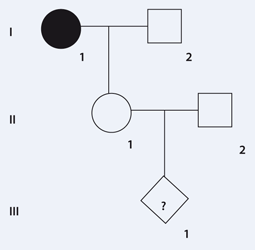 Literatur
1.

Bickeböller H, Fischer C (2007) Einführung in die Genetische Epidemiologie. Springer, Heidelberg

2.

Claus EB, Risch N, Thompson WD (1991) Genetic analysis of breast cancer in the cancer and steroid hormone study. Am J Hum Genet 48(2):232–421

3.

Weiß C, Rzany B (2010) Basiswissen Medizinische Statistik. Springer Medizin, Heidelberg
Interessenkonflikt
Die korrespondierende Autorin gibt an, dass kein Interessenkonflikt besteht.
About this article
Cite this article
Fischer, C., Grimm, T. Das Rechnen mit Wahrscheinlichkeiten in der Humangenetik. medgen 23, 354–358 (2011). https://doi.org/10.1007/s11825-011-0288-6
Schlüsselwörter
Wahrscheinlichkeit

Bayes-Theorem

Mendelsche Segregation

Genetisches Modell

Likelihood-Funktionen
Keywords
Probability

Bayes theorem

Mendelian segregation

Genetic model

Likelihood functions