Zusammenfassung
Die Nephronophthise (NPH) ist eine autosomal-rezessive Nierenerkrankung, die sich zumeist im Kindes- und Jugendalter manifestiert. Im Verlauf der Erkrankung kommt es zu einer progredienten Niereninsuffizienz und häufig auch zu einer Zystenbildung der Nieren. Aufgrund der hohen phänotypischen Variabilität mit und ohne extrarenale Beteiligung ist eine klare klinische Diagnose nicht immer möglich. Die hohe klinische Variabilität spiegelt sich auch in einer erheblichen genetischen Heterogenität wider, bislang konnten Mutationen in 11 verschiedenen Genen (NPHP1–9, NPHP11 und NPHP1L) identifiziert werden. Die Charakterisierung dieser Gene hat entscheidend zum besseren Verständnis der Pathophysiologie der NPH beigetragen. So basiert das Konzept der gestörten Zilienfunktion als gemeinsamer Pathomechanismus der zystischen Nierenerkrankungen insgesamt nicht zuletzt auf der Entdeckung der NPHP-Gene. Eine frühzeitige korrekte Diagnose zur Vermeidung von Sekundärschäden im Rahmen der Niereninsuffizienz ist für die Patienten sehr wichtig. Wir möchten in dieser Übersicht die klinischen Verlaufsformen der NPH darstellen und bekannte Genotyp-Phänotyp-Korrelationen beschreiben.
Abstract
Nephronophthisis (NPH) is an autosomal recessive kidney disease that generally presents between childhood and adolescence. During the course of the disease progressive renal failure occurs and renal cysts are frequently observed. Because of the wide phenotypic variability with and without extrarenal manifestations, a clearcut clinical diagnosis is often difficult. This phenotypic variability is also reflected by the significant genetic heterogeneity. To date, mutations in 11 different genes (NPHP1-9 , NPHP11 and NPHP1L) have been identified. The characterization of these genes significantly contributed to a better understanding of the pathophysiology of NPH. The concept of a disturbed ciliary function as a common pathomechanism of virtually all cystic kidney diseases relies to a considerable extent on the identification of the NPHP genes. To prevent the sequelae of chronic renal failure, early and correct diagnosis is extremely important for affected individuals. In this review, we summarize the clinical spectrum of NPH and, where possible, genotype/phenotype correlations are highlighted.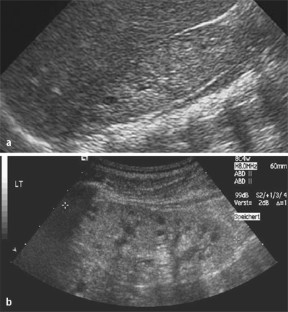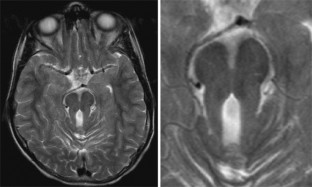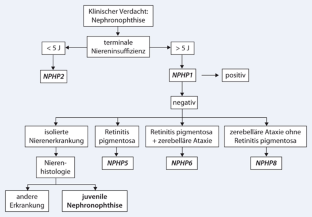 Notes
1.

NPHP2 und INVS bezeichnen dasselbe Gen.

2.

NPHP5 und IQCB1 bezeichnen dasselbe Gen.

3.

NPHP6 und CEP290 bezeichnen dasselbe Gen.

4.

NPHP8 und RPGRIP1L bezeichnen dasselbe Gen.

5.

MKS3, TMEM67 und NPHP11 bezeichnen dasselbe Gen.
Literatur
1.

Antignac C, Kleinknecht C, Habib R (1998) Nephronophthisis. In: Davison AM, Cameron JS, Grünfeld JP et al (Hrsg) Oxford textbook of clinical nephrology. Oxford University Press, Oxford, S 2417–2426

2.

Fanconi G, Hanhart E, Albertini A von et al (1951) Die familiäre Nephronophthise. Helv Paediatr Acta 6:1–49

3.

Fliegauf M, Benzing T, Omran H (2007) When cilia go bad: cilia defects and ciliopathies. Nat Rev Mol Cell Biol 8:880–893

4.

Hildebrandt F, Attanasio M, Otto E (2009) Nephronophthisis: disease mechanism of a ciliopathy. J Am Soc Nephrol 20:23–35

5.

Konrad M (2002) Nephronophthise. In: Schärer K, Mehls O (Hrsg) Pädiatrische Nephrologie. Springer, Berlin Heidelberg New York, S 103–107

6.

Salomon R, Saunier S, Niaudet P (2009) Nephronophthisis. Pediatr Nephrol 24:2333–2344

7.

Smith C, Graham J (1945) Congenital medullary cysts of the kidneys with severe refractory anemia. Am J Dis Child 69:370–378

8.

Waldherr R, Lennert T, Weber HP et al (1982) The nephronophthisis complex. A clinicopathologic study in children. Virchows Arch 394:235–254

9.

Wolf M, Hildebrandt F (2010) Nephronophthisis. Pediatr Nephrol: 2010 Jul 22 [Epub ahead of print]
Interessenkonflikt
Der korrespondierende Autor gibt an, dass kein Interessenkonflikt besteht.
About this article
Cite this article
König, J., Konrad, M. Nephronophthise. medgen 22, 339–344 (2010). https://doi.org/10.1007/s11825-010-0237-9
Schlüsselwörter
Nephronophthise

Zystische Nierenerkrankungen

Senior-Løken-Syndrom

Joubert-Syndrom

Nephrocystin
Keywords
Nephronophthisis

Kidney diseases, cystic

Senior-Løken syndrome

Joubert syndrome

Nephrocystin