Zusammenfassung
Angeborene Stoffwechselerkrankungen ("inborn errors of metabolism", IEM) sind seltene Ursachen einer geistiger Behinderung (GB) und finden sich in etwa 1% der GB-Fälle der kaukasischen Bevölkerung. Im Gegensatz zu den Empfehlungen für andere diagnostische Tests bei der Abklärung von GB, z. B. einer Chromosomenanalyse, besteht kein Konsens bezüglich der Stoffwechseldiagnostik. IEM sind jedoch potenziell behandelbar, und ihre Diagnose ist bei den Betroffenen für die Prognose, das Wiederholungsrisiko und die Möglichkeiten der Pränataldiagnostik von großer Bedeutung. Aufgrund der aktuell vorliegenden Evidenz lassen sich folgende wichtige IEM hervorheben, die zu unspezifischer GB oder zu Krankheitsbildern mit GB als Hauptmerkmal führen können: Kreatinmangelsyndrome (v. a. Kreatintransportermangel), Mukopolysaccharidose III (v. a. IIIB), β-Mannosidose, einige Organazidopathien, Homozystinurie, angeborene Glykosylierungsstörungen (CDG, "congenital disorders of glycosylation") und spezifische Störungen des Purin- und Pyrimidinstoffwechsels. Außerdem kommen Harnstoffzyklusdefekte, Sterolsynthesedefekte und weitere Aminoazidurien in Betracht. Die entsprechende Stoffwechseldiagnostik bei ungeklärter GB wird vorgestellt.
Abstract
Inborn errors of metabolism (IEM) are rare causes of mental retardation (MR) and constitute about 1% of all cases of MR in the Caucasian population. In contrast to recommendations for other diagnostic laboratory tests in MR, e.g. chromosome analysis, there is no consensus on criteria for metabolic testing. IEM, however, are potentially treatable and their timely diagnosis is of relevance for prognosis, recurrence risk and the possibility of prenatal diagnosis. On the basis of current evidence, the following important IEM leading to nonspecific MR or to conditions with MR as the predominant clinical presentation are highlighted: creatine deficiency syndromes (in particular creatine transporter deficiency), mucopolysaccharidoses III (in particular IIIB), β-mannosidosis, specific organic acidurias, homocystinuria, CDG (congenital disorder of glycosylation), and specific disorders of purine and pyrimidine metabolism. In addition, urea cycle disorders, sterol synthesis defects and additional aminoacidurias are briefly considered. A rationale for metabolic testing in unexplained MR is presented.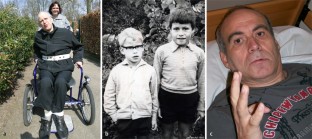 Literatur
1.

Bedilu R, Nummy KA, Cooper A et al (2002) Variable clinical presentation of lysosomal beta-mannosidosis in patients with null mutations. Mol Genet Metab 77:282–290

2.

Jaeken J, Matthijs G (2001) Congenital disorders of glycosylation. Annu Rev Genomics Hum Genet 2:129–151

3.

Kelley RI, Hennekam RC (2000) The Smith-Lemli-Opitz syndrome. J Med Genet 37:321–335

4.

Köhler M, Assmann B, Bräutigam C et al (1999) Adenylosuccinase deficiency: possibly underdiagnosed encephalopathy with variable clinical features. Eur J Paediatr Neurol 3:3–6

5.

Lenke RR, Levy HL (1980) Maternal phenylketonuria and hyperphenylalaninemia. An international survey of untreated and treated pregnancies. N Engl J Med 303:1202–1208

6.

Moog U, Van Mierlo I, Van Schrojenstein Lantman-de Valk HMJ et al (2007) Is Sanfilippo type B in your mind when you see adults with mental retardation and behavioral problems? Am J Med Genet C Semin Med Genet 145C:293–301

7.

Mudd SH, Skovby F, Levy HL et al (1985) The natural history of homocystinuria due to cystathionine beta-synthase deficiency. Am J Hum Genet 37:1–31

8.

Pearl PL, Gibson KM, Acosta MT et al (2003) Clinical spectrum of succinic semialdehyde dehydrogenase deficiency. Neurology 60:1413–1417

9.

Salomons GS, Van Dooren SJ, Verhoeven NM et al (2003) X-linked creatine transporter defect: an overview. J Inherit Metab Dis 26:309–318

10.

Sedel F, Baumann N, Turpin JC et al (2007) Psychiatric manifestations revealing inborn errors of metabolism in adolescents and adults. J Inherit Metab Dis 30:631–641

11.

Shevell M, Ashwal S, Donley D et al (2003) Practice parameter: evaluation of the child with global developmental delay: report of the Quality Standards Subcommittee of the American Academy of Neurology and The Practice Committee of the Child Neurology Society. Neurology 60:367–380

12.

Valstar MJ, Ruijter GJ, Van Diggelen OP (2008) Sanfilippo syndrome: a mini-review. J Inherit Metab Dis 2008 Apr 4 [Epub ahead of print]
Interessenkonflikt
Der korrespondierende Autor gibt an, dass kein Interessenkonflikt besteht.
About this article
Cite this article
Moog, U., Hoffmann, G. & Zschocke, J. Geistige Behinderung infolge Stoffwechselkrankheit. medgen 21, 202–208 (2009). https://doi.org/10.1007/s11825-009-0163-x
Schlüsselwörter
Angeborene Stoffwechselkrankheiten

Geistige Behinderung

Stoffwechseldiagnostik

Prognose

Pränataldiagnostik
Keywords
Inborn errors of metabolism

Mental retardation

Metabolic diagnosis

Prognosis

Prenatal diagnosis