Zusammenfassung
In der mathematischen Populationsgenetik wird der Einfluss von Selektion und Mutation auf die zeitliche Entwicklung der genetischen Struktur einer Population modelliert. Da alle Populationen und erst recht die für ihre Untersuchung zur Verfügung stehenden Stichproben endlich sind, spielen die stochastischen Aspekte der verwendeten Modelle eine besondere Rolle. Wichtige populationsgenetische Modelle sind das Wright-Fisher-Modell und das Koaleszenzmodell für die Genealogie von Stichproben sowie das "infinite alleles model" und das "infinite sites model" für die darin ablaufenden Mutationsprozesse.
Abstract
In mathematical population genetics, the influence of selection and mutation on the evolution of a population is modelled. Because all populations and particularly the samples used for their analysis are finite, the stochastic nature of these models plays an important role. Relevant genetic models include the Wright–Fisher model and the coalescence model for the genealogy of samples, as well as the infinite alleles model and the infinite sites model for the mutation processes superimposed upon these genealogies.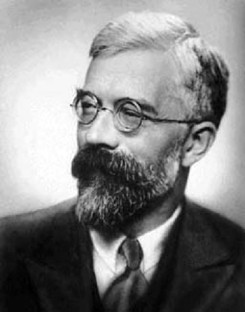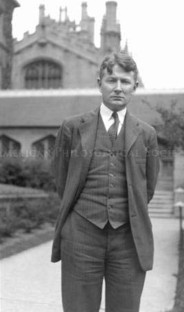 Literatur
1.

Cannings C (1974) The latent roots of certain Markov chains arising in genetics: a new approach 1. Haploid models. Adv Appl Prob 6: 260–290

2.

Ewens WJ (1972) The sampling theory of selectively neutral alleles. Theor Popul Biol 3: 87–112

3.

Ewens WJ (2004) Mathematical population genetics, 2nd edn. Springer, Berlin Heidelberg New York

4.

Fisher RA (1922) On the dominance ratio. Proc R Soc Edinb 42: 321–341

5.

Fisher RA (1930) The genetical theory of natural selection. Clarendon Press, Oxford

6.

Haldane JBS (1924) A mathematical theory of natural and artificial selections, Part II. Proc Camb Phil Soc Biol Sci 1: 158–163

7.

Haldane JBS (1937) The effect of variation on fitness. Am Nat 71: 337–349

8.

Kimura M (1968) Evolutionary rate at the molecular level. Nature 217: 624–626

9.

Kimura M (1969) The number of heterozygous nucleotide sites maintained in a finite population due to steady flux of mutation. Genetics 61: 893

10.

Kimura M, Crow JF (1964) The number of alleles that can be maintained in a finite population. Genetics 49: 725–738

11.

Kingman JFC (1982) The coalescent. Stochastic Proc Appl 13: 235–248

12.

Moran PAP (1958) Random processes in genetics. Proc Camb Phil Soc 54: 60–71

13.

Nordborg M (2007) Coalescent theory. In: Balding DJ, Bishop M, Cannings C (eds) Statistical genetics, 3rd edn. Wiley, Chichester, pp 843–877

14.

Ohta T, Kimura M (1969) Linkage disequilibrium due to random genetic drift. Genet Res 13: 47–55

15.

Wright S (1931) Evolution in Mendelian populations. Genetics 16: 97–159
Interessenkonflikt
Der korrespondierende Autor gibt an, dass kein Interessenkonflikt besteht.
About this article
Cite this article
Caliebe, A. Mathematische Modelle in der Populationsgenetik. medgen 20, 282 (2008). https://doi.org/10.1007/s11825-008-0115-x
Schlüsselwörter
Wright-Fisher-Modell

Koaleszenz

"infinite alleles model"

"infinite sites model"

Genetische Drift
Keywords
Wright-Fisher model

Coalescence

Infinite alleles model

Infinite sites model

Genetic drift