Zusammenfassung
Sowohl Haare, Nägel und Schweißdrüsen als auch die Zähne stellen ektodermale Anhangsgebilde dar. So ist es verständlich, warum Mutationen in Genen, welche die Embryogenese steuern, oft gleichzeitig die Haut und die Zähne in Mitleidenschaft ziehen. Autosomal dominante kutaneodentale Syndrome sind tuberöse Sklerose, tricho-dento-ossäres Syndrom, AEC-Syndrom, EEC-Syndrom, onychodentales Syndrom Typ Witkop, Amelogenesis imperfecta mit distaler Onycholyse und Böök-Syndrom. Autosomal rezessive Genodermatosen mit Zahndefekten sind Papillon-Lefèvre-Syndrom, GAPO-Syndrom, Steijlen-Syndrom und junktionale Epidermolysis bullosa. X-gebundene männlich-letale Syndrome mit Haut- und Zahnsymptomatik sind Incontinentia pigmenti, Goltz-Syndrom und OFD1-Syndrom. Unter den X-gebundenen nichtletalen Phänotypen ist das Christ-Siemens-Touraine-Syndrom wohlbekannt, während die ektodermale Dysplasie Typ Zonana eine erst kürzlich beschriebene Krankheitsentität, verursacht durch "hypomorphe" Mutationen im NEMO-Gen, darstellt. Da auch diese Krankheit mit einer ausgeprägten Hypohidrose einhergeht, taugt die Bezeichnung "X-chromosomale hypohidrotische ektodermale Dysplasie" heute nicht mehr zur Kennzeichnung des Christ-Siemens-Touraine-Syndroms.
Abstract
Hair, nails and sweat glands as well as the teeth do all represent adnexal structures of the ectoderm. Hence, it is conceivable why mutations within genes controlling embryonic development may simultaneously involve the skin and the teeth. Autosomal dominant phenotypes showing a combination of cutaneous and dental anomalies include tuberous sclerosis, tricho-dento-osseous syndrome, AEC syndrome, EEC syndrome, Witkop tooth-nail syndrome, amelogenesis imperfecta with terminal onycholysis, and Böök syndrome. Autosomal recessive genodermatoses associated with dental defects are Papillon-Lefèvre syndrome, GAPO syndrome, Steijlen syndrome, and junctional epidermolysis bullosa. X-linked male-lethal disorders involving both skin and teeth include incontinentia pigmenti, Goltz syndrome, and OFD1 syndrome. Within the group of X-linked non-lethal phenotypes, Christ-Siemens-Touraine syndrome is a well-known disease, whereas ectodermal dysplasia of Zonana represents a recently delineated entity that is caused by "hypomorphic" mutations within the NEMO gene. This disorder is likewise associated with pronounced hypohidrosis, which is why the term "X-linked hypohidrotic ectodermal dysplasia" has become ambiguous and should no longer be used as a synonym for Christ-Siemens-Touraine syndrome.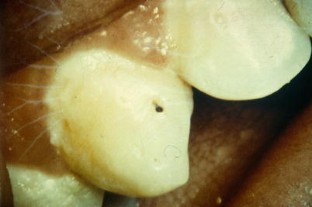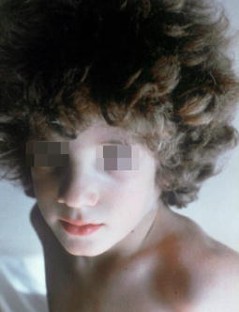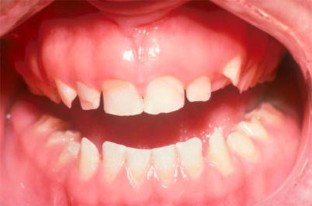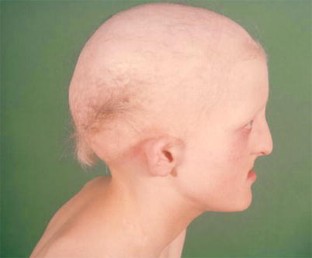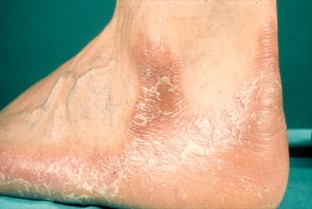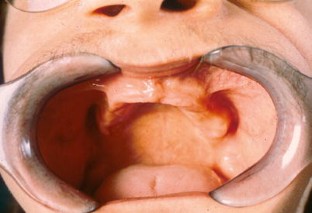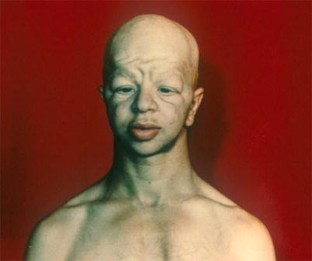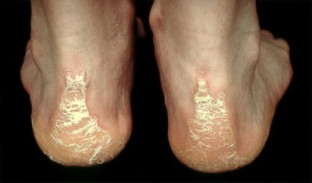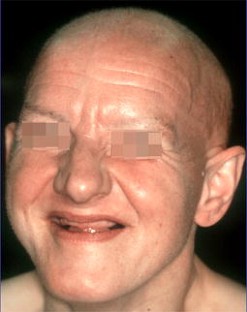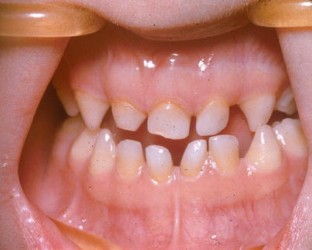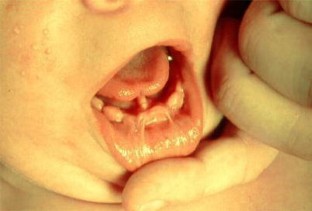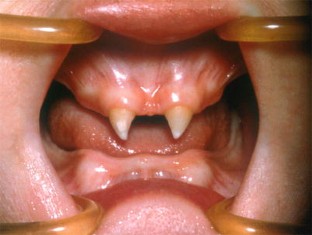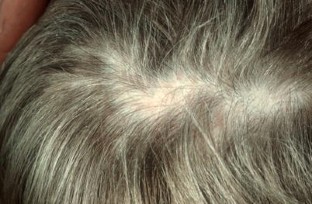 Literatur
1.

Akiyama M, Aranami A, Sasaki Y et al. (1994) Familial linear and whorled nevoid hypermelanosis. J Am Acad Dermatol 30: 831–833

2.

Balmer R, Cameron AC, Adès L, Aldred MJ (2004) Enamel defects and lyonization in focal dermal hypoplasia. Oral Surg Oral Med Oral Pathol Oral Radiol Endod 98: 686–691

3.

Bertola DR, Kim CA, AlbanoLMJ et al. (2004) Molecular evidence that AEC syndrome and Rapp-Hodgkin syndrome are variable expression of a single genetic disorder. Clin Genet 66: 79–80

4.

Böök JA (1950) Clinical and genetical studies of hypodontia: I. Premolar aplasia, hyperhidrosis, and canities prematura: a new hereditary syndrome in man. Am J Hum Genet 2: 240–263

5.

Bruckner-Tuderman L (2005) Editorial: Haut und Zähne. J Dtsch Dermatol Ges 3: 327–328

6.

Bucci E, Muzio LL, Mignogna MD (1989) Oral and dental anomalies in Goltz syndrome. J Pedod 13: 161–168

7.

Celli J, Duijf P, Hamel BCJ et al. (1999) Heterozygous germ-line mutations in the p53 homolog p63 are the cause of EEC syndrome. Cell 99: 143–153

8.

Ferrante MI, Giorgio G, Feather SA et al. (2001) Identification of the gene for oral-facial-digital type I syndrome. Am J Hum Genet 68: 569–576

9.

Flanagan N, O'Connor WJ, McCartan B et al. (1997) Developmental enamel defects in tuberous sclerosis: a clinical genetic marker? J Med Genet 34: 637–639

10.

Freire-Maia N, Pinheiro M (1984) Ectodermal dysplasias: a clinical and genetic study. Liss, New York

11.

Gorlin RJ, Cohen MM Jr, Hennekam RCM (eds) (2001) Syndromes of the head and neck, 4th edn. Oxford University Press, Oxford

12.

Grzeschik KH, Bornholdt D, Oeffner F et al. (2007) Deficiency of PORCN, a regulator of Wnt signaling, is associated with focal dermal hypoplasia. Nat Genet 39: 833–835

13.

Haldeman RJ, Cooper LF, Hart TC et al. (2004) Increased bone density associated with DLX3 mutation in the tricho-dento-osseous syndrome. Bone 35: 988–997

14.

Happle R, Frosch PJ (1985) Manifestation of the lines of Blaschko in women heterozygous for X-linked hypohidrotic ectodermal dysplasia. Clin Genet 27: 468–471

15.

Happle R, Fuhrmann-Rieger A, Fuhrmann W (1984) Wie verlaufen die Blaschko-Linien am behaarten Kopf? Hautarzt 35: 366–369

16.

Hart TC, Hart PS, Michalec MD et al. (2000) Haim-Munk syndrome and Papillon-Lefèvre syndrome are allelic mutations in cathepsin C. J Med Genet 37: 88–94

17.

Hoff M, Grunsven MF van, Jongebloed WL, Gravenmade EJ (1975) Enamel defects associated with tuberous sclerosis: a clinical and scanning-electron-microscopic study. Oral Surg Oral Med Oral Pathol 40: 261–269

18.

Kosaki K, Shimasaki N, Fukushima H et al. (2001) Female patient showing hypohidrotic ectodermal dysplasia and immunodeficiency (HED-ID). Am J Hum Genet 69: 664–666

19.

McGrath JA, Duijf PHG, Doetsch V et al. (2001) Hay-Wells syndrome is caused by heterozygous missense mutations in the SAM domain of p63. Hum Mol Genet 10: 221–229

20.

Muñoz F, Lestringant G, Sybert V et al. (1997) Definitive evidence for an autosomal recessive form of hypohidrotic ectodermal dysplasia clinically indistinguishable from the more common X-linked disorder. Am J Hum Genet 61: 94–100

21.

Sadler E, Laimer M, Diem A et al. (2005) Zahnveränderungen bei junktionaler Epidermolysis bullosa: Bericht über eine Patientin mit einer Mutation im LAMB3-Gen. J Dtsch Dermatol Ges 3: 359–363

22.

Sorasio L, Ferrero GB, Garelli E et al. (2006) AEC syndrome: further evidence of a common genetic etiology with Rapp-Hodgkin syndrome. Eur J Med Genet 49: 520–522

23.

Steijlen PM, Neumann AM, Kinderen DJ der et al. (1994) Congenital atrichia, palmoplantar hyperkeratosis, mental retardation, and early loss of teeth in four siblings: a new syndrome? J Am Acad Dermatol 30: 893–898

24.

Vakilzadeh F, Happle R (1980) Grübchenförmige Schmelzdefekte bei tuberöser Sklerose. Hautarzt 31: 336–337

25.

Wehrmann W, Traupe H, Happle R (1985) Papillon-Lefèvre-Syndrom (Keratosis palmoplantaris mit Periodontopathie). Hautarzt 36: 173–175

26.

Witkop CJ (1965) Genetic diseases of the oral cavity. In: Tiecke RW (ed) Oral pathology. McGraw-Hill, New York

27.

Witkop CJ, Brearley LJ, Gentry WC (1975) Hypoplastic enamel, onycholysis and hypohidrosis inherited as an autosomal dominant trait. Oral Surg Oral Med Oral Pathol 39: 71–86

28.

Zonana J, Elder ME, Schneider LC et al. (2000) A novel X-linked disorder of immune deficiency and hypohidrotic ectodermal dysplasia is allelic to incontinentia pigmenti and due to mutations in IKK-gamma (NEMO). Am J Hum Genet 67: 1555–1562
Danksagung
In Dankbarkeit denke ich zurück an Robert Gorlin, der mir ein Leben lang Vordenker und Vorbild war und der mir im Jahre 2000 bei einem Besuch in Minneapolis zahlreiche Dias, die zum Thema "Haut und Zähne" passen, zur Verfügung gestellt hat.
Interessenkonflikt
Der korrespondierende Autor gibt an, dass kein Interessenkonflikt besteht.
Additional information
Widmung
Diese Arbeit widme ich dem Gedächtnis Robert Gorlins (1923–2006), der als Zahnmediziner begonnen hat und später unter anderem auch Ehrenmitglied der Deutschen Dermatologischen Gesellschaft geworden ist.
About this article
Cite this article
Happle, R. Zahnanomalien bei Genodermatosen. medgen 19, 407–413 (2007). https://doi.org/10.1007/s11825-007-0045-z
Schlüsselwörter
Genodermatose

Kutane Syndrome

Dentale Fehlbildungen

Kutaneodentale Störungen

Zahndefekte
Keywords
Genodermatosis

Cutanous syndromes

Dental abnormalities

Cutaneo-dental disorders

Dental defects