Abstract
Purpose
The goal of this RCT was to examine the efficacy and safety of a web-based program to improve cardiovascular and bone health outcomes, among 35 BRCA1/2+ breast cancer survivors who underwent prophylactic oophorectomy and thus experienced premature surgical menopause.
Methods
A 12-month commercially available web-based lifestyle modification program (Precision Nutrition Coaching) was utilized. Cardiovascular fitness, dietary intake, leisure time activity, body composition, bone mineral density, bone structure, and muscle strength were assessed.
Results
Average adherence to all program components was 74.8 %. Women in the intervention group maintained their cardiovascular fitness level over the 12 months (1.1 ± 7.9 %), while the control group significantly decreased fitness capacity (−4.0 ± 7.5 %). There was a significant difference between groups in percent change of whole body bone area (−0.8 ± 2.5 control and 0.5 ± 1.30 intervention). We also observed decreased BMI (−4.7 ± 6.2 %) and fat mass (−8.6 ± 12.7 %) in the intervention group due to significant concomitant decreases in caloric intake and increases in caloric expenditure. The control group demonstrated decreased caloric intake and decreased lean tissue mass.
Conclusions
In this population at high risk for detrimental cardiovascular and bone outcomes, a commercially available lifestyle intervention program mitigated a decline in cardiovascular health, improved bone health, and decreased weight through fat loss.
Implications for cancer survivors
Precision Nutrition Coaching has shown benefit in breast cancer survivors for reduced risk of deleterious cardiovascular and bone outcomes.
This is a preview of subscription content, log in to check access.
Access options
Buy single article
Instant access to the full article PDF.
US$ 39.95
Tax calculation will be finalised during checkout.
Subscribe to journal
Immediate online access to all issues from 2019. Subscription will auto renew annually.
US$ 99
Tax calculation will be finalised during checkout.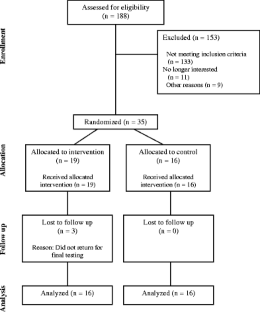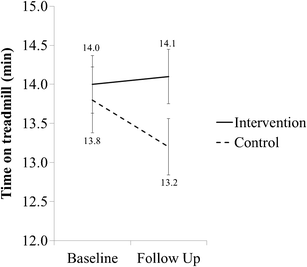 References
1.

Jones LW, Haykowsky MJ, Swartz JJ, Douglas PS, Mackey JR. Early breast cancer therapy and cardiovascular injury. J Am Coll Cardiol. 2007;50(15):1435–41.

2.

Khan NF, Mant D, Carpenter L, Forman D, Rose PW. Long-term health outcomes in a British cohort of breast, colorectal and prostate cancer survivors: a database study. Br J Cancer. 2011;105(Suppl 1):S29–37. doi:10.1038/bjc.2011.420.

3.

Patnaik JL, Byers T, DiGuiseppi C, Dabelea D, Denberg TD. Cardiovascular disease competes with breast cancer as the leading cause of death for older females diagnosed with breast cancer: a retrospective cohort study. Breast Cancer Res. 2011;13(3):R64. doi:10.1186/bcr2901.

4.

Campeau PM, Foulkes WD, Tischkowitz MD. Hereditary breast cancer: new genetic developments, new therapeutic avenues. Hum Genet. 2008;124(1):31–42. doi:10.1007/s00439-008-0529-1.

5.

Pal T, Permuth-Wey J, Betts JA, Krischer JP, Fiorica J, Arango H, et al. BRCA1 and BRCA2 mutations account for a large proportion of ovarian carcinoma cases. Cancer. 2005;104(12):2807–16. doi:10.1002/cncr.21536.

6.

Bordeleau L, Lipscombe L, Lubinski J, Ghadirian P, Foulkes WD, Neuhausen S, et al. Diabetes and breast cancer among women with BRCA1 and BRCA2 mutations. Cancer. 2011;117(9):1812–8. doi:10.1002/cncr.25595.

7.

Mai PL, Chatterjee N, Hartge P, Tucker M, Brody L, Struewing JP, et al. Potential excess mortality in BRCA1/2 mutation carriers beyond breast, ovarian, prostate, and pancreatic cancers, and melanoma. PLoS One. 2009;4(3):e4812. doi:10.1371/journal.pone.0004812.

8.

Antoniou A, Pharoah PD, Narod S, Risch HA, Eyfjord JE, Hopper JL, et al. Average risks of breast and ovarian cancer associated with BRCA1 or BRCA2 mutations detected in case series unselected for family history: a combined analysis of 22 studies. Am J Hum Genet. 2003;72(5):1117–30.

9.

Chen S, Parmigiani G. Meta-analysis of BRCA1 and BRCA2 penetrance. J Clin Oncol. 2007;25(11):1329–33.

10.

Rebbeck TR, Levin AM, Eisen A, Snyder C, Watson P, Cannon-Albright L, et al. Breast cancer risk after bilateral prophylactic oophorectomy in BRCA1 mutation carriers. J Natl Cancer Inst. 1999;91(17):1475–9.

11.

Rebbeck TR. Prophylactic oophorectomy in BRCA1 and BRCA2 mutation carriers. Eur J Cancer. 2002;38(Suppl 6):S15–7.

12.

Kauff ND, Domchek SM, Friebel TM, Robson ME, Lee J, Garber JE, et al. Risk-reducing salpingo-oophorectomy for the prevention of BRCA1- and BRCA2-associated breast and gynecologic cancer: a multicenter, prospective study. J Clin Oncol. 2008;26(8):1331–7. doi:10.1200/JCO.2007.13.9626.

13.

Rocca WA, Grossardt BR, de Andrade M, Malkasian GD, Melton 3rd LJ. Survival patterns after oophorectomy in premenopausal women: a population-based cohort study. Lancet Oncol. 2006;7(10):821–8.

14.

Michelsen TM, Pripp AH, Tonstad S, Trope CG, Dorum A. Metabolic syndrome after risk-reducing salpingo-oophorectomy in women at high risk for hereditary breast ovarian cancer: a controlled observational study. Eur J Cancer. 2009;45(1):82–9. doi:10.1016/j.ejca.2008.09.028.

15.

Atsma F, Bartelink ML, Grobbee DE, van der Schouw YT. Postmenopausal status and early menopause as independent risk factors for cardiovascular disease: a meta-analysis. Menopause. 2006;13(2):265–79. doi:10.1097/01.gme.0000218683.97338.ea.

16.

Lin X, Zhang X, Guo J, Roberts CK, McKenzie S, Wu WC, et al. Effects of exercise training on cardiorespiratory fitness and biomarkers of cardiometabolic health: a systematic review and meta-analysis of randomized controlled trials. J Am Heart Assoc. 2015;4(7) doi:10.1161/JAHA.115.002014.

17.

Blair SN, Kampert JB, Kohl 3rd HW, Barlow CE, Macera CA, Paffenbarger Jr RS, et al. Influences of cardiorespiratory fitness and other precursors on cardiovascular disease and all-cause mortality in men and women. JAMA. 1996;276(3):205–10.

18.

Vigen R, Ayers C, Willis B, DeFina L, Berry JD. Association of cardiorespiratory fitness with total, cardiovascular, and noncardiovascular mortality across 3 decades of follow-up in men and women. Circ Cardiovasc Qual Outcomes. 2012;5(3):358–64. doi:10.1161/CIRCOUTCOMES.111.963181.

19.

Roger VL, Jacobsen SJ, Pellikka PA, Miller TD, Bailey KR, Gersh BJ. Prognostic value of treadmill exercise testing: a population-based study in Olmsted County. Minnesota Circulation. 1998;98(25):2836–41.

20.

Campbell KL, Van Patten CL, Neil SE, Kirkham AA, Gotay CC, Gelmon KA, et al. Feasibility of a lifestyle intervention on body weight and serum biomarkers in breast cancer survivors with overweight and obesity. J Acad Nutr Diet. 2012;112(4):559–67. doi:10.1016/j.jada.2011.10.022.

21.

Hunter GR, Plaisance EP, Fisher G. Weight loss and bone mineral density. Curr Opin Endocrinol Diabetes Obes. 2014;21(5):358–62. doi:10.1097/MED.0000000000000087.

22.

Shah K, Armamento-Villareal R, Parimi N, Chode S, Sinacore DR, Hilton TN, et al. Exercise training in obese older adults prevents increase in bone turnover and attenuates decrease in hip bone mineral density induced by weight loss despite decline in bone-active hormones. J Bone Miner Res. 2011;26(12):2851–9. doi:10.1002/jbmr.475.

23.

Villareal DT, Chode S, Parimi N, Sinacore DR, Hilton T, Armamento-Villareal R, et al. Weight loss, exercise, or both and physical function in obese older adults. N Engl J Med. 2011;364(13):1218–29. doi:10.1056/NEJMoa1008234.

24.

Schmitz KH, Williams NI, Kontos D, Kurzer MS, Schnall M, Domchek S, et al. Women In Steady Exercise Research (WISER) Sister: study design and methods. Contemp Clin Trials. 2015;41:17–30. doi:10.1016/j.cct.2014.12.016.

25.

Lewis B, Williams D, Dunsiger S, Sciamanna C, Whiteley J, Napolitano M, et al. User attitudes towards physical activity websites in a randomized controlled trial. Prev Med. 2008;47(5):508–13. doi:10.1016/j.ypmed.2008.07.020.

26.

Vandelanotte C, Spathonis KM, Eakin EG, Owen N. Website-delivered physical activity interventions a review of the literature. Am J Prev Med. 2007;33(1):54–64.

27.

Norman GJ, Zabinski MF, Adams MA, Rosenberg DE, Yaroch AL, Atienza AA. A review of eHealth interventions for physical activity and dietary behavior change. Am J Prev Med. 2007;33(4):336–45.

28.

Schmitz KH, Ahmed RL, Troxel A, Cheville A, Smith R, Lewis-Grant L, et al. Weight lifting in women with breast-cancer-related lymphedema. N Engl J Med. 2009;361(7):664–73. doi:10.1056/NEJMoa0810118.

29.

Schmitz KH, Hannan PJ, Stovitz SD, Bryan CJ, Warren M, Jensen MD. Strength training and adiposity in premenopausal women: strong, healthy, and empowered study. Am J Clin Nutr. 2007;86(3):566–72.

30.

Foster C, Jackson AS, Pollock ML, Taylor MM, Hare J, Sennett SM, et al. Generalized equations for predicting functional capacity from treadmill performance. Am Heart J. 1984;107(6):1229–34.

31.

James PA, Oparil S, Carter BL, Cushman WC, Dennison-Himmelfarb C, Handler J, et al. 2014 evidence-based guideline for the management of high blood pressure in adults: report from the panel members appointed to the Eighth Joint National Committee (JNC 8). JAMA. 2014;311(5):507–20. doi:10.1001/jama.2013.284427.

32.

Gagnon JF, Sanschagrin F, Jacob S, Tremblay AA, Provencher L, Robert J, et al. Quantitative DNA methylation analysis of laser capture microdissected formalin-fixed and paraffin-embedded tissues. Exp Mol Pathol. 2010;88(1):184–9. doi:10.1016/j.yexmp.2009.09.020.

33.

Tierney S, Aslam M, Rennie K, Grace P. Infrared optoelectronic volumetry, the ideal way to measure limb volume. Eur J Vasc Endovasc Surg. 1996;12(4):412–7.

34.

Norman SA, Miller LT, Erikson HB, Norman MF, McCorkle R. Development and validation of a telephone questionnaire to characterize lymphedema in women treated for breast cancer. Phys Ther. 2001;81(6):1192–205.

35.

Powers SK, Sollanek KJ, Wiggs MP, Demirel HA, Smuder AJ. Exercise-induced improvements in myocardial antioxidant capacity: the antioxidant players and cardioprotection. Free Radic Res. 2014;48(1):43–51. doi:10.3109/10715762.2013.825371.

36.

Powers SK, Ji LL, Leeuwenburgh C. Exercise training-induced alterations in skeletal muscle antioxidant capacity: a brief review. Med Sci Sports Exerc. 1999;31(7):987–97.

37.

Cash SW, Beresford SA, Vaughan TL, Heagerty PJ, Bernstein L, White E, et al. Recent physical activity in relation to DNA damage and repair using the comet assay. J Phys Act Health. 2014;11(4):770–6. doi:10.1123/jpah.2012-0278.

38.

Shukla PC, Singh KK, Quan A, Al-Omran M, Teoh H, Lovren F, et al. BRCA1 is an essential regulator of heart function and survival following myocardial infarction. Nat Commun. 2011;2:593. doi:10.1038/ncomms1601.

39.

Singh KK, Shukla PC, Quan A, Desjardins JF, Lovren F, Pan Y, et al. BRCA2 protein deficiency exaggerates doxorubicin-induced cardiomyocyte apoptosis and cardiac failure. J Biol Chem. 2012;287(9):6604–14. doi:10.1074/jbc.M111.292664.

40.

Fleg JL, Morrell CH, Bos AG, Brant LJ, Talbot LA, Wright JG, et al. Accelerated longitudinal decline of aerobic capacity in healthy older adults. Circulation. 2005;112(5):674–82.

41.

Rivera CM, Grossardt BR, Rhodes DJ, Brown Jr RD, Roger VL, Melton 3rd LJ, et al. Increased cardiovascular mortality after early bilateral oophorectomy. Menopause. 2009;16(1):15–23. doi:10.1097/gme.0b013e31818888f7.

42.

van Der Voort DJ, van Der Weijer PH, Barentsen R. Early menopause: increased fracture risk at older age. Osteoporos Int. 2003;14(6):525–30. doi:10.1007/s00198-003-1408-1.

43.

Cohen JV, Chiel L, Boghossian L, Jones M, Stopfer JE, Powers J, et al. Non-cancer endpoints in BRCA1/2 carriers after risk-reducing salpingo-oophorectomy. Familial Cancer. 2012;11(1):69–75. doi:10.1007/s10689-011-9480-8.

44.

Kemmler W, Bebenek M, Kohl M, von Stengel S. Exercise and fractures in postmenopausal women. Final results of the controlled Erlangen Fitness and Osteoporosis Prevention Study (EFOPS). Osteoporos Int. 2015;26(10):2491–9. doi:10.1007/s00198-015-3165-3.

45.

Reik W, Walter J. Genomic imprinting: parental influence on the genome. Nat Rev Genet. 2001;2(1):21–32. doi:10.1038/35047554.

46.

Rock CL, Flatt SW, Byers TE, Colditz GA, Demark-Wahnefried W, Ganz PA, et al. Results of the Exercise and Nutrition to Enhance Recovery and Good Health for You (ENERGY) Trial: a behavioral weight loss intervention in overweight or obese breast cancer survivors. J Clin Oncol. 2015;33(28):3169–76. doi:10.1200/JCO.2015.61.1095.

47.

Wolin KY, Schwartz AL, Matthews CE, Courneya KS, Schmitz KH. Implementing the exercise guidelines for cancer survivors. The journal of supportive oncology. 2012;10(5):171–7. doi:10.1016/j.suponc.2012.02.001.

48.

Biro FM, Greenspan LC, Galvez MP. Puberty in girls of the 21st century. J Pediatr Adolesc Gynecol. 2012;25(5):289–94. doi:10.1016/j.jpag.2012.05.009.
Acknowledgements
The project described was supported by the Basser Research Center for BRCA and the National Center for Advancing Translational Sciences, National Institutes of Health, through Grant UL1TR000003.
Ethics declarations
Funding
The project described was supported by the Basser Research Center for BRCA and the National Center for Advancing Translational Sciences, National Institutes of Health, through Grant UL1TR000003. The content is solely the responsibility of the authors and does not necessarily represent the official views of the NIH.
Conflict of interest
David Sarwer discloses that he has consulting relationships with BARONova, Enteromedics, Kythera, Medtronic, and Neothetics. These relationships have no relationship to this study.
Ethical approval
All procedures performed in studies involving human participants were in accordance with the ethical standards of the institutional and national research committee and with the 1964 Helsinki Declaration and its later amendments or comparable ethical standards.
Informed consent
Informed consent was obtained from all individual participants included in the study.
About this article
Cite this article
Sturgeon, K.M., Dean, L.T., Heroux, M. et al. Commercially available lifestyle modification program: randomized controlled trial addressing heart and bone health in BRCA1/2+ breast cancer survivors after risk-reducing salpingo-oophorectomy. J Cancer Surviv 11, 246–255 (2017). https://doi.org/10.1007/s11764-016-0582-z
Received:

Accepted:

Published:

Issue Date:
Keywords
Neoplasm

Exercise

Heart

Bone

Weight loss

BRCA1/2