Abstract
In archaeology, the methods of data collection, analysis and interpretation, at least in the most traditional and hegemonic currents, are marked by the idea that the world is composed of individual entities, each one with specific and separated properties. In order to question this model, I will use the concept of Diffraction proposed by Haraway and Barad, to understand how different encounters over time actualized Theban Tomb 123, located in the plain of Sheikh Abdel Qurna, in Luxor, Egypt. The first encounter to be analysed is the encounter between Amenemhet with TT123 in the Pharaonic period (1479–1425 BC). The second involves encounters between TT123 with Qurnawis, a community that between the eighteenth and twentieth centuries used the pharaonic tombs on the West Bank of Luxor as housing. Finally, I will analyse the encounters between archaeologists with TT123. Thinking about these different encounters shows us that this space that archaeologists call TT 123, rather than being a fixed materiality, is a transitory materiality and meeting point of different ontologies.
Résumé
En archéologie, les méthodes de collecte, d'analyse et d'interprétation des données, du moins dans les courants les plus traditionnels et hégémoniques, sont marquées par l'idée que le monde est composé d'entités individuelles, chacune ayant des propriétés spécifiques et séparées. Afin de questionner ce modèle, j'utiliserai le concept de Diffraction proposé par Haraway et Barad, pour comprendre comment différentes rencontres ont mis à jour une tombe thébaine 123, située dans la plaine de Sheikh Abdel Qurna, à Louxor, en Égypte au fil du temps. La première rencontre à analyser est celle d'Amenemhet avec TT123 à l'époque pharaonique (1479 – 1425 av. J.-C.). La seconde implique des rencontres entre TT123 et Qurnawis, une communauté qui, entre le XVIIIe et le XXe siècle, a utilisé les tombes pharaoniques de la rive ouest de Louxor comme logement. Enfin, j'analyserai les rencontres entre archéologues avec TT123. Réfléchir à ces différentes rencontres nous montre que cet espace que les archéologues appellent TT 123, plutôt qu'une matérialité figée, est une matérialité transitoire et point de rencontre de différentes ontologies.
Resumen
En arqueología, los métodos de recolección, análisis e interpretación de datos, al menos en las corrientes más tradicionales y hegemónicas, están marcados por la idea de que el mundo está compuesto por entidades individuales, cada una con propiedades específicas y separadas. Para cuestionar este modelo, usaré el concepto de Difracción propuesto por Haraway y Barad, para comprender cómo diferentes encuentros han actualizado una Tumba Tebana 123, ubicada en la llanura de Sheikh Abdel Qurna, en Luxor, Egipto a lo largo del tiempo. El primer encuentro a analizar es el encuentro de Amenemhet con TT123 en el período faraónico (1479 – 1425 aC). El segundo consiste en encuentros de TT123 con Qurnawis, una comunidad que entre los siglos XVIII y XX utilizó como vivienda las tumbas faraónicas de Luxor. Finalmente, analizaré los encuentros entre arqueólogos con TT123. Pensar en estos diferentes encuentros nos muestra que este espacio que los arqueólogos denominan TT 123, más que una materialidad fija, es una materialidad transitoria y punto de encuentro de diferentes ontologías.
Access options
Buy single article
Instant access to the full article PDF.
USD 39.95
Price excludes VAT (USA)
Tax calculation will be finalised during checkout.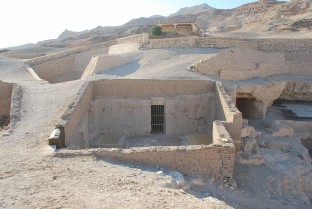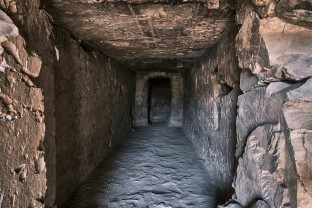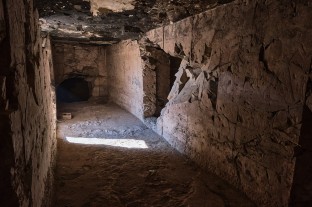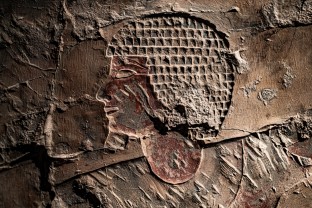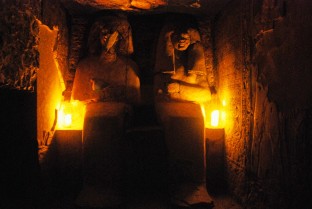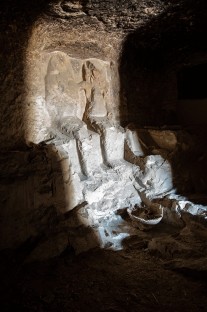 References
Allen, J. (1988). Genesis in Egypt: The philosophy of ancient egyptian creations accounts, yale egyptological studies 2. Yale Egyptological Seminar.

Assmann, J. (1999). Cultural and literary texts. In G. Moers (Ed.), Definitely: Egyptian literature, proceedings of the symposium "Ancient Egyptian Literature: History and Forms", Göttingen (pp. 1–15).

Atalay, S. (2020). An archaeology led by strawberries. In K. Supernant, J. Baxter, N. Lyons, & S. Atalay (Eds.), Archaeologies of the Hearth (pp. 355–377). Springer.

Barad, K. (2003). Posthumanist performativity: Toward an understanding of how matter comes to matter. Signs, 28(3), 801–831.

Barad, K. (2007). Meeting the universe halfway: Quantum physics and the entanglement of matter and meaning. Duke University Press.

Barad, K. (2014). Diffracting diffraction: Cutting together-apart. Parallax, 20(3), 168–187.

Bolshakov, A. (1997). Man and his double in Egyptian ideology of the old kingdom (pp. 123–132). ÄAT 37, Wiesbaden.

Bray, T. (2015). Andean Wak'as and alternative configurations of persons, power, and things. In T. Bray (Ed.), The archaeology of Wak'as: Explorations of the sacred in the pre-Columbian (pp. 3–22). University Press of Colorado.

Cabral, M. (2017). Sobre el ronquido del hacha y otras cosas extrañas: Reflexiones sobre la arqueología y otros modos de conocimiento. In J. Pellini, A. Zarankin, & M. Salerno (Eds.), Sentidos Indisciplinados (pp. 221–250). Arqueología, Sensorialidad y Narrativas Alternativas, JAS, Madrid.

Corbin, H. (1964). Mundus imaginalis, or the imaginary and the imaginal. Cahiers Internationaux de Symbolisme, 6, 3–26.

De Buck, A. (1935–1961). The Egyptian cofin texts (Vol. 7). University of Chicago Press Chicago.

Deleuze, G., & Guattari, F. (1987). A thousand plateaus: Capitalism and schizophrenia. University of Minnesota Press.

Dewsbury, L. Invisible religion in ancient Egypt. A study into individual religiosity of non-royal and non-elite ancient Egyptians. A thesis submitted to the University of Birmingham for the degree of Doctor of Philosophy.

Doncker, A. (2012). Theban Tomb Graffiti during the New Kingdom. Research on the reception of ancient Egyptian images by ancient Egyptians. In Kóthay, K. Art and Society Ancient and Modern Contexts of Egyptian Art. In Proceedings of the International Conference held at the Museum of Fine Arts, Budapest, 13–15 May 2010, Hungarian National Culture Fund, Budapest (pp. 23–34).

Drieskens, B.; Lucarelli, R. (2002). Untying the magic of the Pharaoh. In R. Pirelli (Ed.), Egyptological Essays on State and Society. Universita Degli Studi di Napoli L´Orientale (pp. 79–93).

El-Aswad, E. (2002). Religion and folk cosmology, scenarios of the visible and invisible in rural. Egypt, Praeger, London.

Finnestad, R. (1985). Image of the world and symbol of the creator. On the cosmological and iconological values of the temple of Edfu, Otto Harrasowitz, Wiesbaden.

Finnestad, R. (1986). On transposing soul and body into a monistic conception of being: An example from ancient Egypt. Religion, 16(4), 359–373.

Grapow, H. (1931). Die Welt vor der Schopfung. ZAS, 67, 34–38.

Haraway, D. (1997). Modest witness@Second millennium FemaleMan Meets OncoMouse™: Feminism and technoscience. Routledge.

Haraway, D. (2004). The haraway reader. Routledge.

Harrington, N. (2013). Living with the dead: Ancestor worship and mortuary ritual in ancient Egypt, oxbow Books.

Hartwig, M. (2007). Conservation and documentation of the Tomb of Menna. Final Report. Texas, The American Research Center in Egypt.

Holbraad, M., & Pedersen, M. (2017). The ontological turn: An anthropological exposition. Cambridge University Press.

Hornung, E. (1972). Agyptische Untenueltsbiicher. Artemis-Verlag.

Hornung, E. (1979–1980). Das Buch von den Pforten des Jenseits, 2 parts. Universite de Geneve.

Ibn Al-Arabi, Abu Bakr. (1968). Al-Futuhat Al-Makkiyah (Vol. 4). Dar Sadir.

Ingold, T. (2000). The perception of the environment: Essays on livelihood, dwelling, and skill. Routledge.

Karenga, M. (2004). Maat, the moral ideal in ancient Egypt: An study in classical African ethics. Routledge.

Lane, E. (2000). Description of Egypt: Notes and Views in Egypt and Nubia, Made during the years 1825, –26, –27, and –28: Chiefly Consisting of a Series of Descriptions and Delineations of the Monuments, Scenery, &c. of those Countries; the Views, with Few Exceptions, Made with the Camera-lucida. Edited and with an introduction by Jason Thompson, American University in Cairo Press, Cairo.

Lenz Taguchi, H. (2012). A Diffractive and Deleuzian approach to analysing interview data. Feminist Theory, 13, 265–281.

Meyer-Dietrich, E. (2010). Recitation, Speech Acts, and Declamation. In Frood, E., Wendrich, W. UCLA Encyclopaedia of Egyptology. Los Angeles. http://digital2.library.ucla.edu/viewItem.do?ark=21198/zz00252xth.

Nyord, R. (2019). The Concept of ka between Egyptian and Egyptological Frameworks. In R. Nyord (Ed.), Concepts in Middle Kingdom funerary culture, proceedings of the Lady Wallis Budge anniversary symposium held at Christ's College, Cambridge, 22 January 2016, Brill, Leiden (pp. 150–202).

Nyord, R. (2020). Seeing perfection elements in ancient Egypt in context. Cambridge University Press.

Obenga, T. (1989). African philosophy of the pharonic period. In I. Van Sertima (Ed.), Egypt revisited (pp. 286–324). Transaction Publishers.

Pellini, J. (2018a). Archaeology of affection. In C. Smith (Ed.), Encyclopaedia of global archaeology. Springer

Pellini, J. (2018b). Senses, affects and archaeology: Changing the heart, the mind and the pants. Cambridge Scholars.

Pellini, J. (2020). Bitucas e a Materialização Do Equívoco: Qurna e Suas Múltiplas Paisagens. Revista Mosaico, 13, 30–41.

Pellini, J. (2021). Dung on the wall. Ontology and relationality in Qurna: The Case of TT123 (pp. 1–13). Cambridge Archaeological Journal.

Reeder, G. (1995). The Mysterious Muu and the Dance they Do. K.M.T. A Modern Journal of Ancient Egypt, 6/3 (pp. 9–78)

Rhind, A. H. (2002). Thebes: Its tombs and their tenants. Reprint Gorgias Press.

Ritner, R. (1993). The mechanics of ancient Egyptian magical practice. Chicago: Oriental Institute University of Chicago.

Rovelli, C. (2021). A realidade não é o que parece. Uma jornada pela física quântica. Objetiva, São Paulo.

Sayal-Bennett, A. (2021). Diffractive analysis: Embodied encounters in contemporary artistic video practice. In Tate Papers, no. 29, Spring, 2018 Retrieved June 4, 2021 from https://www.tate.org.uk/research/publications/tate-papers/29/diffractive-analysis.

Sethe, K. (1908–1922). Die Altiigyptischen Pyramidentexte (Vol. 4). J. C. Hinrichssche Buchhandlung, Leipzig.

Supernant, K., Baxter, J., Lyons, N., & Atalay, S. (Eds.). (2020). Archaeologies of the hearth. Springer.

Thrift, N. (2007). Non-representational theory: Space, politics, affect. Routledge.

Van Der Spek, K. (2011). The modern neighbours of Tutankhamun: History, life and work in the villages of the Theban west bank. American University in Cairo.

Viveiros De Castro, E. (2004). Perspectival anthropology and the method of controlled equivocation. Tipití, 2(1), 3–22.

Weigall, A. (1912). The treasury of ancient Egypt. Miscellaneous chapters on ancient Egyptian history and archaeology. Rand McNally and Company.

Žižek, S. (1998). Multiculturalismo o la lógica cultural del capitalismo multinacional. Paidós.
Bibliography of Recent Literature
Alberti, B., Holbraad, M., Marshall, Y., & Witmore, C. (2011). Worlds otherwise: Archaeology, anthropology and ontological difference. Current Anthropology, 52(6), 896–912.

Alberti, B., Jones, A., & Pollard, J. (2013). Archaeology after interpretation: Returning materials to archaeological theory. Left Coast Press.

Attala, L., & Steel, L. (2019). Introduction. In L. Attala & L. Steel (Eds.), Body matters: Exploring the materiality of the human body (pp. 1–17). University of Wales Press.

Braidotti, R. (2016). Posthuman critical theory. In D. Banerji & M. R. Paranjape (Eds.), Critical Posthumanism and planetary futures (pp. 13–32). Springer.

Cipolla, C. (2018). Earth flows and lively stone: What differences does 'vibrant' matter make? Archaeological Dialogues, 25(1), 49–70.

DeLanda, M. (2016). Assemblage theory. Edinburgh University Press.

Depelteau, F. (2015). Relational sociology, pragmatism, transactions and social fields. International Review of Sociology, 25(1), 45–64.

Geerts, E., & Tuin, I. (2021). Almanac: Diffraction & reading diffractively. Matter: Journal of New Materialist Research. https://doi.org/10.1344/jnmr.v2i1.33380

Govier, E. (2019). Do you follow? Rethinking causality in archaeology. Archaeological Dialogues, 26, 51–55. https://doi.org/10.1017/S1380203819000047

Jones, A. (2017). The art of assemblage: Styling neolithic art. Cambridge Archaeological Journal, 27(1), 85–94.

Hickey-Moody, A., & Willcox, M. (2019). Entanglements of difference as community togetherness: Faith art and feminism. Social Sciences., 8, 264. https://doi.org/10.3390/socsci8090264

Murris, K., Bozalek, V. (2019). Diffraction and response-able reading of texts: The relational ontologies of Barad and Deleuze. International Journal of Qualitative Studies in Education (pp. 2–15).

Tuin, I. (2014). Diffraction as a methodology for feminist onto-epistemology: On encountering Chantal Chawaf and Posthuman interpellation. Parallax. https://doi.org/10.1080/13534645.2014.927631
Acknowledgements
I would like to thank Caroline Murta Lemos and Mariana Petry Cabral for reading the article and for their suggestions.
Additional information
Publisher's Note
Springer Nature remains neutral with regard to jurisdictional claims in published maps and institutional affiliations.
Rights and permissions
Springer Nature or its licensor holds exclusive rights to this article under a publishing agreement with the author(s) or other rightsholder(s); author self-archiving of the accepted manuscript version of this article is solely governed by the terms of such publishing agreement and applicable law.
About this article
Cite this article
Pellini, J.R. Encounters, Affects and Intra-actions: Difracting the Theban Tomb 123. Arch 18, 338–369 (2022). https://doi.org/10.1007/s11759-022-09451-4
Accepted:

Published:

Issue Date:

DOI: https://doi.org/10.1007/s11759-022-09451-4
Key Word
Diffraction

Ontological Turn

Barad

Egypt