Abstract
This article analyzes paired stone monuments on Hawai'i Island and O'ahu as gendered. Archaeological and ethnographic contexts are provided. Differing knowledge systems collided from the moment of contact, oversimplifying female space and worship into rigid Western binaries and overlooking the variability of agency. A critical re-reading of the sources demonstrates instead great variability in form and function of religious sites, male and female gods and worship practices, and protocol among chiefs and commoners. The argument is developed that balance is reflected on the Hawaiian built landscape through the variability in the way people designed and used their spaces, diverging from stated ideals but without subverting the system. Similar gender-free agency is reflected in contemporary Hawaiian notions of mana and ea loosely translated as "flowing life forces" and "breath" which fill Hawaiian land/'āina and wahi kūpuna with life and pulse in their living descendants. The conclusions highlight parallel collaborative projects in other parts of the world to bring to attention that Hawai'i takes part in a global resurgence of Indigenous knowledge systems.
Résumé
Cet article est une analyse critique de l'espace genré prenant pour point de départ six sites culturels, cinq ko'a sur l'île d'Hawai`i et un sanctuaire familial sur O`ahu, aux monuments de pierre associés. Le wahi kūpuna sera présenté dans un contexte archéologique et ethnographique. Le cadre théorique adopté est que les chercheurs occidentaux et natifs d'Hawaii des dix-neuvième et vingtième siècles ont présenté leurs matériaux à travers l'approche structurelle des concepts binaires occidentaux, à savoir hommes - femmes, sacré - profane, associés à un protocole hiérarchique. Une relecture critique des sources démontre au contraire une variabilité importante quant à la forme et la fonction des sites religieux, aux dieux masculins et féminins et aux pratiques de dévotion ainsi qu'au protocole parmi les chefs et les gens ordinaires. L'argument développé est que l'équilibre se reflète sur le paysage construit à Hawaii par le biais de la variabilité dans la manière dont les peuples ont conçu et fait usage de leurs espaces, s'écartant des idéaux énoncés mais sans compromettre le système. Une action similaire non genrée se révèle dans les notions hawaiennes contemporaines de mana et ea librement traduites par « flux de forces vitales » et « respiration » venant emplir la terre/`aina et le wahi kūpuna de Hawaii d'une vie et d'une pulsation chez leurs descendants actuels.
Resumen
Este artículo analiza críticamente el espacio de género desde el punto de partida de seis sitios culturales, cinco ko'a en la isla de Hawai`i y un santuario doméstico en O`ahu, con monumentos de piedra pareados. Se introducirá el wahi kūpuna con contexto arqueológico y etnográfico. El marco teórico tomado es que los eruditos nativos hawaianos y occidentales de los siglos XIX y XX presentaron sus materiales a través de la lente estructural de los binarios occidentales, como hombres - mujeres; sagrado – profano, con el protocolo jerárquico asociado. Una relectura crítica de las fuentes demuestra, en cambio, una gran variabilidad en la forma y función de los sitios religiosos, los dioses masculinos y femeninos y las prácticas de adoración, y el protocolo entre jefes y plebeyos. Se desarrolla el argumento de que el equilibrio se refleja en el paisaje construido hawaiano a través de la variabilidad en la forma en que las personas diseñaron y usaron sus espacios, divergiendo de los ideales declarados, pero sin subvertir el sistema. Una agencia libre de género similar se refleja en las nociones hawaianas contemporáneas de mana y ea, que se traducen libremente como "fuerzas de vida que fluyen" y "aliento" que llenan la tierra hawaiana/`aina y wahi kūpuna con vida y pulso en sus descendientes vivos.
Access options
Buy single article
Instant access to the full article PDF.
USD 39.95
Price excludes VAT (USA)
Tax calculation will be finalised during checkout.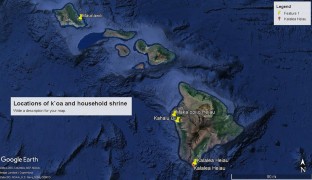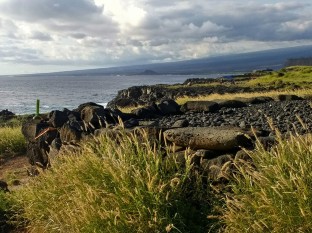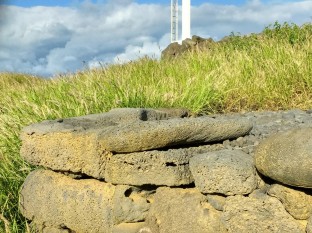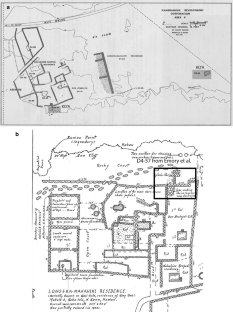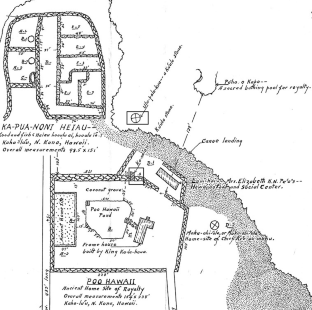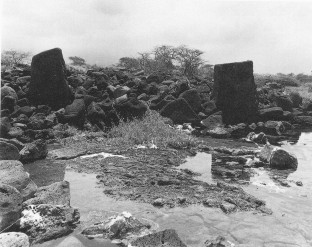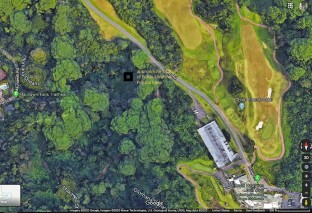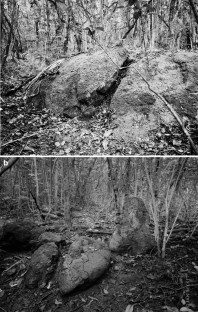 Notes
A summary of current debates can be found in Cachola-Abad (2000:79 note 6).

The windward sides of the islands were typically settled first due to more rainfall and ensuing better agricultural options complemented by marine resources. On O'ahu, the movement of permanent habitation to the leeward side began after A.D. 1000 and by the 1300s, most of the island was permanently occupied (Cordy, 2002:Chapter A.D. 1000s–1300s).

On the Island of Hawai'i, early dates for permanent settlement on the dry side in Kohala range between A.D. 900–1100 (Cordy, 2000:130). In central Kona, a house platform in Kaloko-Honokōhau National Historical Park has yielded radiocarbon dates of A.D. 920–980 and 1005–1290 (Cordy, 2000:132).

Athens et al. (2014) argue for initial settlement dates between A.D. 940–1130 or A.D. 1000–1100 based on archaeological and paleoenvironmental estimates.

Cachola-Abad (2000) offers a reconstruction of Hawaiian history and socio-political complexity through the lenses of oral traditions and oral histories. She uses a timeframe of 23 generations which cross-links with the Western calendar depending on how many years are allocated for one generation. Thus generation 1 may have begun anywhere between 980 and 1420 A.D. (Table 7.1). She positions Pilika`ai`ea and his kahuna nui Pā'ao in generation 2 and reconstructs that a system of ali`i was well-established by the time of their arrival on the Hawaiian islands. Thus the evolution of social complexities involved continuous negotiations between native chiefs and newcomers. Her arguments are not confirmed by archaeological data.

Note iv When the kingdom passed to Maʻilikūkahi the land divisions were in a state of confusion; the ahupua`a, the ku, the 'ili 'āina, the mo'o 'āina, the pauka 'āina and the kīhāpai were not clearly defined. Therefore Maʻilikūkahi commanded the ali`i, the kaukau ali`i [lesser chiefs], the pu`ali ali`i (war chiefs) and the luna [overseer of a lesser land segment] to divide the island into moku and ahupua`a, kūpono, 'ili 'āina and mo'o 'āina all over O`ahu. There were six districts [moku] and six district chiefs [ali`i nui `ai moku], and chiefs were set over the ahupua`a—if it were a large ahupua`a, a high chief, ali`i nui, was placed over it. Lesser chiefs, kaukau ali`i, were placed over the kūpono lands, and warrior chiefs over the `ili 'āina; lands were given to all the commoners, maka'āinana, all over O`ahu (Kamakau in Sahlins, 1992:25–6; also Handy & Pukui, 1972:4).

It is important to state that land ownership in the sense of western property rights did not exist. Land, 'āina, was inalienable in Kānaka maoli (native Hawaiian) conception with egalitarian access regarding social class or gender. Rights to use natural resources—including land, forests, streams, and the sea—were allocated through the evolving hierarchy of land giver (the various levels of ali'i)/tenant (maka'āinana) relationships (Linnekin, 1990:7).

Abad (2000) offers an alternative reading of the evolution of social complexities entirely based upon island-wide as well as inter-island social and military negotiations between ali`i, and various lineages. I follow the archaeological approach because it is based upon material data which can be dated with credible certainty.

In Polynesian societies, the religious ritual realm of mana and tapu was interwoven with the social and economic sectors. Mana is the psychic force of nature which may reveal itself in and be channeled through persons, strength, objects, and more (Handy, 1971[1927]:26–34) and kapu/tapu signified that which is psychologically dangerous and hence forbidden (Handy, 1971[1927]:43–50).

In contrast, Handy (1971[1927]:26–43, see in particular p. 37) presents a discussion of Polynesian cosmogony, mana, nature-based dualism, and kapu/tapu, establishing evidence that gender was given value at creation (also Malo 1898:51–2 above). The differences between Abad's and Handy's explanations pinpoint their opposing ideologies.

It should be noted that both ko'a, D4-57 and D3-24, stood in the vicinity of elite compounds where the island kings Keawe-nui-a-'Umi and his son Lonoikamakahiki in the seventeenth century partly resided and conducted business. The close spatial and temporal proximity of fishing shrines and elite residences raises questions about use protocol of the former.

Kuahu is a Hawaiian word for shrine. Sir Peter Buck, an anthropologist with the Bishop Museum, defined kuahu further as "a simple altar without a prepared court. They were made by individuals or small family groups who conducted a short ritual that required no priest" (in Lang & Byrne, 2013:32–3). I think this describes well the probable context of most Pōhaku Wahine and Pōhaku Kāne.

Graves and Cachola-Abad (1996) have employed seriation of architectural traits in conjunction with radiocarbon dates to analyze 107 heiau on Maui with regard to windward and leeward distribution and temporal changes. Mulrooney and Ladefoged (2005) have applied a similar architectural seriation to eight intermediate-level heiau in the southern portion of the Kohala field system. By analyzing the morphology of physical design traits and spatial distribution of these heiau in relation to ahupua`a boundaries through time, Mulrooney and Ladefoged (2005) provide new insights into community participation within the larger chiefly economy. Of related interest is Alexander Baer's distinction between monumental heiau bordering the community of Kaupō, Maui, and smaller ritual sites in the region's interior, whose form and function primarily responded to the landscape (2016). The most extensive recent heiau study is Patrick Kirch's and Clive Ruggles' book (2019) of 78 heiau in southeastern Maui combining methods of mapping, selected excavation, radiocarbon dating as well as archaeoastronomy.

Polynesia-wide Shore (in Kirch & Green, 2001:241) frames the generative forces of life as follows: man and woman stand at the polar states of the arc through which mana is ritually circulated to mankind. Males, and especially ali'i, have tapu in ritual. Some ali'i became a type of akua (deity) who mediated between ordinary humans and the generative as well as destructive forces of the cosmos. Women receive mana in the state of noa (free of tapu/kapu). Both poles and the human roles associated with them are necessary to receive the procreative forces, vitality, and balance of mana for the household and society at large. The gendered stone monuments materialize the lived reality of complementary, but fluid and adjustable to daily needs, gender roles and spaces in makaʻāinana households. Similar results come from household (kauhale) archaeology (Vacca, 2019). This was different from ali'i kauhale and formal heiau, whose role dictated to follow stricter kapu/tapu, in order to assure the transmission of mana at both poles (of tapu and noa).
References
Acabado, S., & Martin, M. (2020). Decolonizing the past, empowering the future: Community-led heritage conservation in Ifugao, Philippines. Journal of Community Archaeology & Heritage, 7(3), 171–186. https://doi.org/10.1080/20518196.2020.1767383

Acuto, F., & Corimayo, H. (2018). Understanding the past through indigenous knowledge and archaeological research. Archaeologies Journal of the World Archaeological Congress, 14(1), 30–61. https://doi.org/10.1007/s11759-018-9336-z

Allen, M., & McAlister, A. (2010). The Hakaea Beach site, Marquesan colonisation, and models of East Polynesian settlement. Archaeology of Oceania, 45(2), 54–65

Athens, S., Rieth, T., & Dye, T. (2014). A paleoenvironmental and archaeological model-based age estimate for the colonization of Hawai'i. American Antiquity, 79(1), 144–155

Baer, A. (2016). Ceremonial architecture and the spatial proscription of community: Location versus form and function in Kaupō, Maui, Hawaiian Islands. The Journal of the Polynesian Society, 125(3, Special Issue: Ceremonial Architecture in East Polynesia: Development and Variability), 289–305

Bayman, J., & Dye, T. (2013). Hawai'i's past in a world of Pacific Islands. The SAA Press

Beckwith, M. (1970). Hawaiian mythology. University of Hawai'i Press

Beckwith, M. (1972). The Kumulipo. The University Press of Hawai'i

Cachola Abad, C. K. (2000). The evolution of Hawaiian socio-political complexity: An analysis of Hawaiian oral traditions. PhD dissertation submitted to the Department of Anthropology, University of Hawai'i, Honolulu

Cordy, R. (2000). Exalted sits the chief: The ancient history of Hawai'i Island. Mutual Publishing

Cordy, R. (2002). The rise and fall of the O'ahu Kingdom. Mutual Publishing

Dumbarton Oaks. (2021). Land back: Indigenous landscapes of resurgence and freedom. https://www.doaks.org/research/garden-landscape/scholarly-activities/land-back

Duwe, S., & Preucel, R. (Eds.). (2019). The continuous path Pueblo Movement and the archaeology of becoming. Amerind studies in anthropology. The University of Arizona Press

Emory, K., McCoy, P., & Barrere, D. (1971). Archaeological survey: Kahalu'u and Keauhou, North Kona, Hawai'i. Report 71-4. Department of Anthropology, Bernice P. Bishop Museum

Emory, K. P., & Sinoto, Y. H. (1969). Age of sites in the South Point Area, Ka'u, Hawai'i. Pacific Anthropological Records 8. Bishop Museum

Emory, K., & Soehren, L. (1971). Archaeological and historical survey Honokōhau Area, North Kona, Hawai'i. Report 61-1. Department of Anthropology, Bernice P. Bishop Museum

Graves, M., & Cachola Abad, C. K. (1996). Seriation as a method of chronologically ordering architectural design traits: An example from Hawai'i. Archaeology of Oceania, 31, 19–32

Handy, C. (1971[1927]). Polynesian religion. Bernice P. Bishop Museum Bulletin 34; Bayard Dominick Expedition Publication Number 12. Bishop Museum/ Kraus Reprint Co

Handy, C., & Pukui, M. K. (1972). The Polynesian family system in Kaa'u, Hawai'i. Charles E. Tuttle Company

Handy, C., & Pukui, M. K. (2021). Ka Wai Ola News for the Lāhui, 38(4)

Kalākaua, D. (1888). The legends and myths of Hawai'i. The fables and folk-lore of a strange people. Charles L. Webster & Company

Kali'uokapa'akai Collective.(KC). (2021). The Kali'uokapa'akai Collective Report. Re-envisioning Wahi Kūpuna Stewardship in Hawai'i. Honolulu, Hawai'i

Kamakau, S. M. (1964). Ka Po'e Kahiko the people of old. Bernice P. Bishop Museum Special Publication No. 51. Bishop Museum Press

Kamakau, S. M. (1976). The works of the people of old: Na Hana a ka Po'e Kahiko. Bernice P. Bishop Museum Special Publication No. 61. Bishop Museum Press

Kame'eleihiwa, L. (1999). Nā Wāhine Kapu Divine Hawaiian women. 'Ai Pōhaku Press

Kamehameha Schools. (2021). Retrieved Summer 2021, from https://www.ksbe.edu/article/final-phase-underway-to-transform-kahaluu-ma-kai-into-world-class-education/

Kanaka'ole, Edith Foundation. https://edithkanakaolefoundation.org/papakuMakawalu.php

Kauanui, J. K. (2008). Native Hawaiian Decolonization and the Politics of Gender. American Quarterly, 60(2), 281–287

Kauanui, J. K. (2018). Paradoxes of Hawaiian Sovereignty. Duke University Press

Kawaharada, D. (1999). Storied landscapes Hawaiian literature & place. University of Hawai'i Press

Kawelu, K. L. (2015). Kuleana and commitment: Working toward a collaborative Hawaiian archaeology. University of Hawai'i Press

Kekahuna, H. (1952). Map showing Kaha-luu Beach. Bishop Museum.

Kelly, M. (1969). Historical background of the South Point Area, Ka'u, Hawai'i. Pacific Anthropological Records 6. Bishop Museum Press

Kirch, P. (1996). Legacy of the landscape. University of Hawai'i Press

Kirch, P. V. (2012). A shark going inland is my chief: The island civilization of ancient Hawai'i. University of California Press

Kirch, P. V., & Green, R. C. (2001). Hawaiki, ancestral Polynesia: An essay in historical anthropology. Cambridge University Press

Kirch, P., & McCoy, M. (2007). Reconfiguring the Hawaiian cultural sequence: Results of re-dating the Hālawa Dune Site (MO-A1-3), Moloka'i Island. The Journal of Polynesian Society, 116(4), 385–406

Kirch, P., & Ruggles, C. (2019). Heiau, 'Āina, Lani The Hawaiian Temple System in Ancient Kahikinui and Kaupo. University of Hawai'i Press

Kurashima, N., et al. (2018). 'Āina Kaumaha: The maintenance of ancestral principles for 21st century indigenous resource management. Sustainability, 10, 3975. https://doi.org/10.3390/su10113975

Laluk, N. (2017). The indivisibility of land and mind: Indigenous knowledge and collaborative archaeology within Apache contexts. Journal of Social Archaeology, 17(1), 92–112

Lang, L., & Byrne, D. A. (2013). Mauna Kea: A guide to Hawai'i's Sacred Mountain. Watermark Publishing

Linnekin, J. (1990). Sacred queens and women of consequence rank, gender, and colonialism in the Hawaiian Islands. The University of Michigan Press

Malo, D. (1898[1903]). Hawaiian antiquities (Mo'olelo Hawai'i) (N. B. Emerson, Trans.). Hawaiian Gazette Co., Ltd

McAllister, G. (1933[1971]). Archaeology of O'ahu. Bernice Bishop Museum Bulletin 104, Honolulu [Kraus Reprint Co., New York]

McDougall, B. N. (2016). Wondering and Laughing with Our Ancestors Mana Wahine and the Mo'olelo of Hi'iakaikapoliopele. Marvels & Tales: Journal of Fairy-Tale Studies, 30(1), 26–44

Mulrooney, M., & Ladefoged, T. (2005). Hawaiian Heiau and agricultural production in the Kohala Dryland Field System. The Journal of the Polynesian Society, 114(1), 45–67

Sahlins, M. (1992). Anahulu: The anthropology of history in the Kingdom of Hawai'i. University of Chicago Press

Silva, N. K. (2004). Aloha betrayed: Native Hawaiian resistance to American Colonialism. Duke University Press

Sterling, E., & Summers, C. (1978). Sites of O'ahu. Bishop Museum Press

Stokes, J. F. G. (1991). Heiau of the Island of Hawai'i: A historic survey of Native Hawaiian temple sites (T. Dye, Ed., Introduced). Bishop Museum Bulletin in Anthropology 2. Bishop Museum Press

Tosa, P., & Seowtewa, O. (2019). Commentary: Pueblo perspectives on movement and becoming. In S. Duwe & R. Preucel (Eds.), The continuous path (pp. 254–259). The University of Arizona Press

Vacca, K., & Kolb, M. (2021). Status and gender in Hawaiian house complexes. Hawaiian Archaeology, 15, 47–63

Vacca, K. M. G. (2019). A question of design: The investigation of space and structure in Hawaiian Kauhale. PhD Dissertation, Department of Anthropology, University of California

Valeri, V. (1985). Kingship and sacrifice ritual and society in ancient Hawai'i. The University of Chicago Press

Wright, D., Repu, C., & Passi, F. D. (2021). The 'Waiat Archaeology Project' in Torres Strait, northern Australia, Antiquity, 95(379), e5, 1–9. https://doi.org/10.15184/aqy.2020.244
Additional information
Publisher's Note
Springer Nature remains neutral with regard to jurisdictional claims in published maps and institutional affiliations.
About this article
Cite this article
Christie, J. Re-reading Gendered Space at Ko'a and Household Shrines on Hawai'i Island and O'ahu. Arch 18, 370–400 (2022). https://doi.org/10.1007/s11759-022-09445-2
Accepted:

Published:

Issue Date:

DOI: https://doi.org/10.1007/s11759-022-09445-2
Key Words
Heiau

Hawai'i

O'ahu

Stone monuments

Gender

Kapu