Abstract
This paper explores a collaborative program focused on identifying the role of archaeology in heritage education and management delivered under cultural leadership. The method of delivery and teaching is reflexive and adaptive, via on-ground conservation projects that have tangible social outcomes focused on empowering Alaskan Native youth. A case study from the Kenai Peninsula of Alaska examines how action-oriented education, via conservation, is critical to the development of a more socially relevant archaeology. At the same time, the program ensures the archaeological process links with the transmission of Indigenous Knowledge Systems and the incorporation of local cultural structures for practical landscape management.
Résumé
Cet article explore un programme de collaboration axé sur l'identification du rôle de l'archéologie dans l'éducation et la gestion du patrimoine dans le cadre du leadership culturel. La méthode de prestation et d'enseignement est réflexive et adaptative, par le biais de projets de préservation sur le terrain qui ont des résultats sociaux tangibles axés sur l'autonomisation des jeunes. Une étude de cas de la péninsule de Kenai en Alaska examine comment l'éducation orientée vers l'action, par la préservation, est essentielle au développement d'une archéologie plus pertinente sur le plan social. En même temps, le programme assure le lien entre le processus archéologique et la transmission du savoir écologique traditionnel et l'intégration des structures culturelles locales dans la gestion pratique du paysage
Resumen
Este artículo explora un programa de colaboración centrado en la identificación del papel de la arqueología en la educación del patrimonio y la gestión del patrimonio como parte del liderazgo cultural. El método de entrega y enseñanza es reflexivo y adaptativo, a través de proyectos de preservación de campo que tienen resultados sociales tangibles enfocados en empoderar a los jóvenes. Un estudio de caso de la península de Kenai en Alaska examina cómo la educación orientada a la acción a través de la preservación es esencial para el desarrollo de una arqueología más relevante socialmente. Al mismo tiempo, el programa asegura el vínculo entre el proceso arqueológico y la transmisión del conocimiento ecológico tradicional y la integración de las estructuras culturales locales en la gestión práctica del paisaje.
Access options
Buy single article
Instant access to the full article PDF.
US$ 39.95
Tax calculation will be finalised during checkout.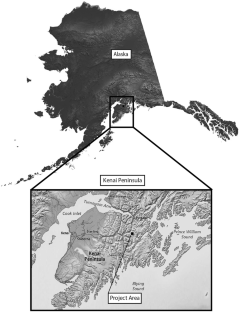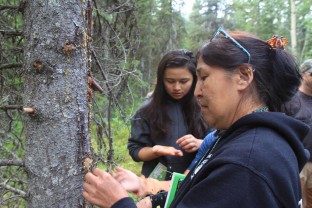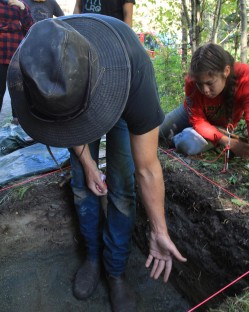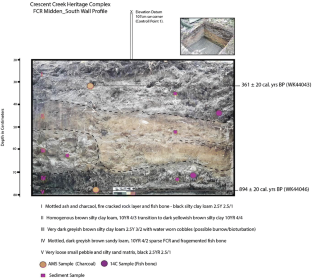 Notes
1.

Unless otherwise noted, all quotes are taken from taped interviews with Madison Dapcevich, University of Montana master student, in July 2016.

2.

In this paper, the 'youth' engaged as part of this program are Kenaitze Indian Tribal members or members of other Alaskan Native tribes.

3.
References
Agbe-Davies, A. S. (2010a). Archaeology as a tool to illuminate and support community struggles in the black metropolis of the twentieth and twenty-first centuries. Public Archaeology, 9(4), 171–193.

Agbe-Davies, A. S. (2010b). Concepts of community in the pursuit of an inclusive archaeology. International Journal of Heritage Studies, 16(6), 373–389.

Atalay, S. (2006). Indigenous archaeology as decolonizing practice. American Indian Quarterly, 30(3), 280–310.

Bardavio, A., Gatell, C., & González-Marcén, P. (2004). Is archaeology what matters? Creating a sense of local identity among teenagers in catalonia. World Archaeology, 36(2), 261–274.

Boraas, A. (2002). Results of subsurface testing: Proposed Kenai River Bridge Access Road Pedestrian Pathway. Report prepared by A. Boraas under contract to Wince-Corthell-Bryson, Kenai, Alaska.

Boraas, A., & Donita, P. (2008). The role of Beggesh and Beggesha in Precontact Dena'ina culture. Alaska Journal of Anthropology, 6(1–2), 211–224.

Bruchac, M., Hart, S., & Wobst, H. M. (Eds.). (2016). Indigenous archaeologies: A reader on decolonization. New York: Routledge.

Cipolla, C. N., & Quinn, J. (2016). Field school archaeology the Mohegan Way: Reflections on twenty years of community-based research and teaching. Journal of Community Archaeology & Heritage, 3(2), 118–134.

Drake, S. C., & Cayton, H. A. (1993 [1945]). Black metropolis: A study of Negro life in a Northern City. Chicago: University of Chicago Press.

Dumond, D. E. (1998). Maritime adaptation on the Northern Alaska Peninsula. Arctic Anthropology, 35(1), 187–203.

Jordan, R. H., & Knecht, R. A. (1998). Archaeological research on Western Kodiak Island, Alaska: The development of Koniag culture. In R. D. Shaw, R. K. Harritt & D. E. Dumond (Eds.), The late prehistoric development of Alaska's Native People (Vol. 4, pp. 356–453). Monograph Series. Anchorage: Alaska Anthropological Association.

Kari, J. (1996). Linguistic traces of Dena'ina strategy at the archaic periphery. In N. Y. Davis & W. E. Davis (Eds.), Adventures through time: readings in the anthropology of Cook Inlet, Alaska. Proceedings of a Symposium (pp. 49–64). Anchorage: Cook Inlet Historical Society.

Kerber, J. E. (2003). Community-based archaeology in central New York: Workshops involving native American Youth. The Public Historian, 25(1), 83–90.

Layton, R. (1994). Introduction. In R. Layton (Ed.), Who needs the Past: Indigenous values and archaeology (pp. 1–20). London: Routledge.

Little, B. J., & Shackel, P. A. (Eds.). (2007). Archaeology as a tool of civic engagement. Lanham: Alta Mira Press.

Martinez, D. R. (2014). Indigenous archaeologies. In C. Smith (Ed.), Encyclopedia of global archaeology. New York: Springer.

McGuire, R. H. (1992). Archaeology and the first Americans. American Anthropologist, 94(4), 816–836.

Nicholas, G. P. (2006). Decolonizing the archaeological landscape: The practice and politics of archaeology in British Columbia. American Indian Quarterly, 30(3/4), 350–380.

Preucel, R. W., & Cipolla, C. N. (2008). Indigenous and postcolonial archaeologies. In M. Liebmann & U. Z. Rizvi (Eds.), Archaeology and the postcolonial critique (pp. 129–140). Walnut Creek: AltaMira Press.

Reger, D. R., & Boraas, A. (1996). An overview of the radiocarbon chronology in cook inlet prehistory. In N. Y. Davis & W. Davis (Eds.), Adventures through time: Readings in the anthropology of Cook Inlet, Alaska. Proceedings of a Symposium (pp. 157–171). Anchorage: Cook Inlet Historical Society.

Reger, D. R., & Mobley, C. M. (2008). Dena'ina use of marine resources for food and tools. Alaska Journal of Anthropology, 6(1–2), 199–210.

Rizvi, U. Z. (2015). Decolonizing archaeology: On the global heritage of epistemic laziness. In O. Kholeif (Ed.), Two days after forever: A reader in the choreography of time (pp. 154–163). Reader for the 56th Venice Biennale, Cyprus Pavillion. Berlin: Sternberg.

Said, E. (1978). Orientalism. New York: Pantheon.

Smith, C., & Jackson, G. (2006). Decolonizing indigenous archaeology: Developments from down under. American Indian Quarterly, 30(3, 4), 311–349.

Tennessen, D. C. (2009). Stone tools and behavioral ecology on Alaska's Katmai coast. Unpublished Ph.D. dissertation, Department of Anthropology, University of Minnesota.

Workman, W. B. (1998). Archaeology of the Southern Kenai Peninsula. Arctic Anthropology, 35(1), 146–159.

Wylie, A. (2008). Legacies of collaboration: Transformative criticism in Archaeology. Patty Jo Watson Distinguished Lecture, presented at the American Anthropological Association—Archaeology Division, San Francisco, CA.
Acknowledgements
Funding for the 2016/17 season was provided via a grant from the Kenai Mountains Turnagain Arm National Heritage Area. Youth internship wages and support were provided by Cook Inlet Tribal Council. We are forever grateful to Alex Kime and his passionate team at Alaska Horsemen Trail Adventures, who provide a unique, safe and fun place for all of us; the Kenaitze Indian Tribe, the Yaghanen Youth Center team, Elders and youth, who provide so much energy, compassion and motivation to learn, explore and work together; and the USFS team led by Sherry Kime, who continue to work above and beyond, and remain committed to the community outreach and site conservation.
Additional information
Publisher's Note
Springer Nature remains neutral with regard to jurisdictional claims in published maps and institutional affiliations.
About this article
Cite this article
Guilfoyle, D.R., Carey, G., Rogers, A.J. et al. Empowering Tribal Youth in Cultural Heritage Management: A Case Study from the Kenai Peninsula, Alaska. Arch 15, 42–63 (2019). https://doi.org/10.1007/s11759-019-09357-8
Key Words
Alaska

Dena'ina Heritage management

Indigenous collaboration

Traditional fishing

Youth education